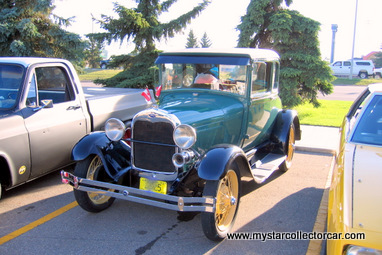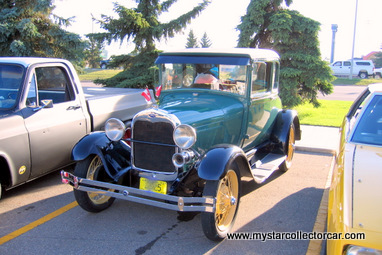 Jack Dietzen has something very special to remember his father.
Jack's father was the previous owner of Jack's Model A. In fact, the 1928 Model A has been a part of Jack's family for the past forty years.
Jack's father took ten years to restore the car to its factory look, and it truly was a labor of love for the man.
After Jack's dad passed away, it sat in storage for 18 years while Jack and his family decided the future fate of the Model A.
Eventually Jack came to the only logical decision for his father's beloved Model A: he decided to keep it in the family. The car had meant a great deal to his father, and consequently it meant a lot to Jack as well.
So now Jack and his four-wheeled family heirloom soak up the summer together with the occasional car show or spin around the block. The important thing is that Jack gets to jump behind the wheel and share a moment or two with a vehicle that meant so much to his dad.
And like his father, Jack is still tinkering with the Model A.
The car needs a rumble seat upgrade in order to make the Model A complete in Jack's opinion.
That will make a restoration that began forty years ago with his father complete in Jack's opinion.
Jim Sutherland @mystarcollectorcar.com