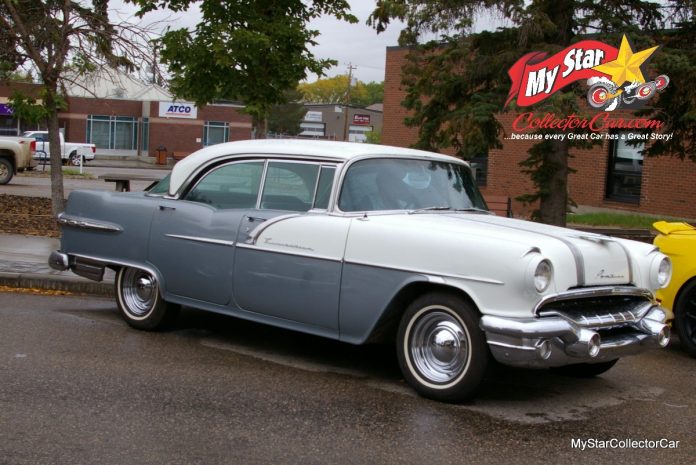 A man walked into a Pontiac dealership in 1956 and purchased a then-new Laurentian 4-door hardtop. Little did he know at the time that his future granddaughter would one day become the proud owner of the same car.
The Laurentian's engineering base may have leaned heavily toward a Chevy, but its exterior style was pure Pontiac and distinctive in design.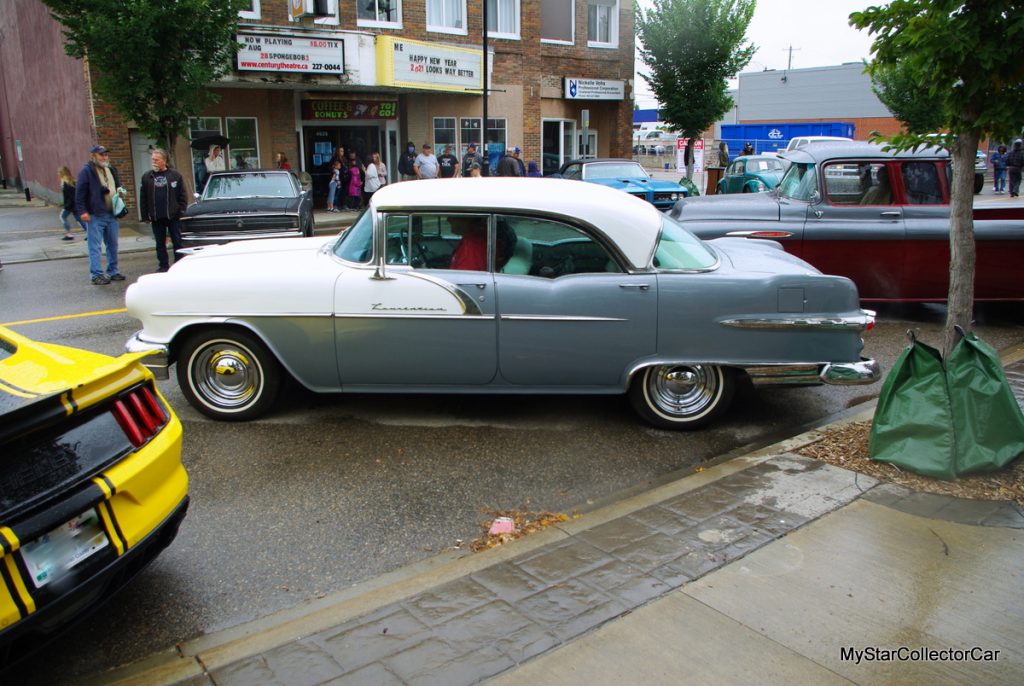 The original owner's future granddaughter and current owner is a young woman named Tara Kirkman. She and her husband Bobby were given an opportunity to keep Tara's legacy Pontiac in the family when Tara became its official owner last year.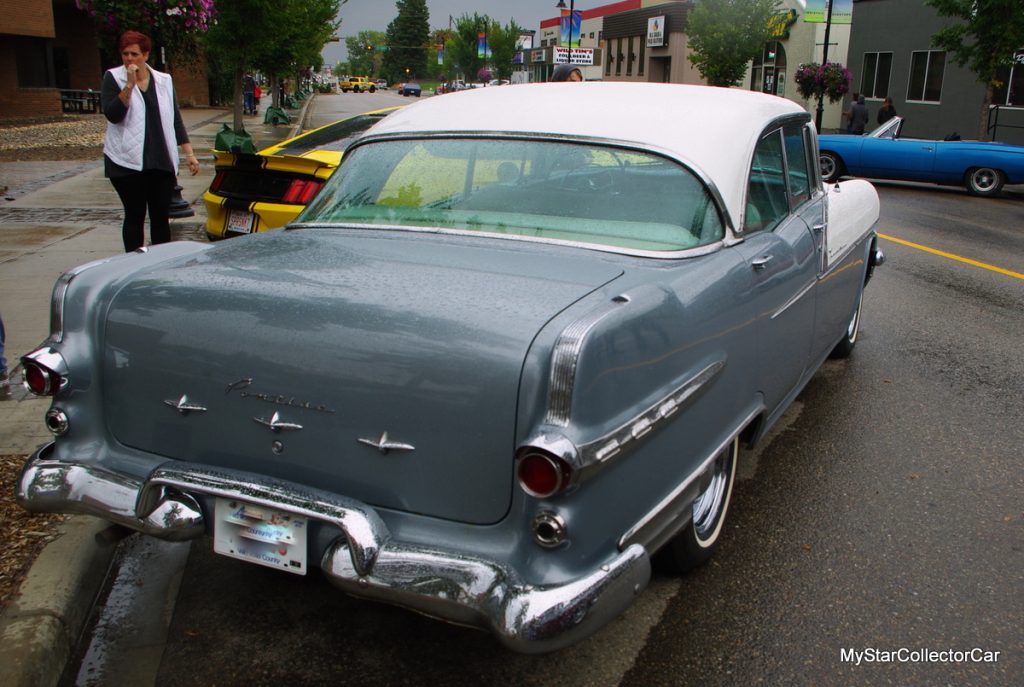 Tara has always been interested in the car hobby, particularly as it applied to her grandfather's beloved Laurentian because of its long history with him. A 66-year-old car with 70,000 miles on its odometer needed some work to return to the road, but Tara and Bobby were both up for the task.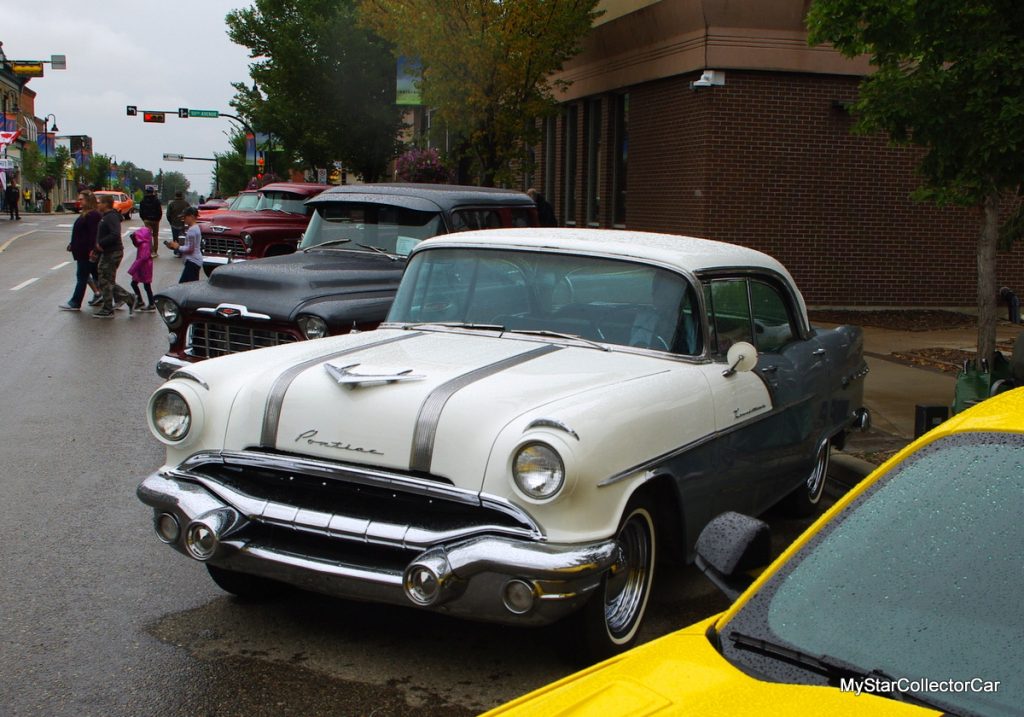 The Laurentian reflects the typical choices for a Canadian buyer in 1956, so it has its original six-cylinder engine, although the six-banger is coupled to a factory two-speed automatic transmission instead of a three-on-the-tree manual transmission.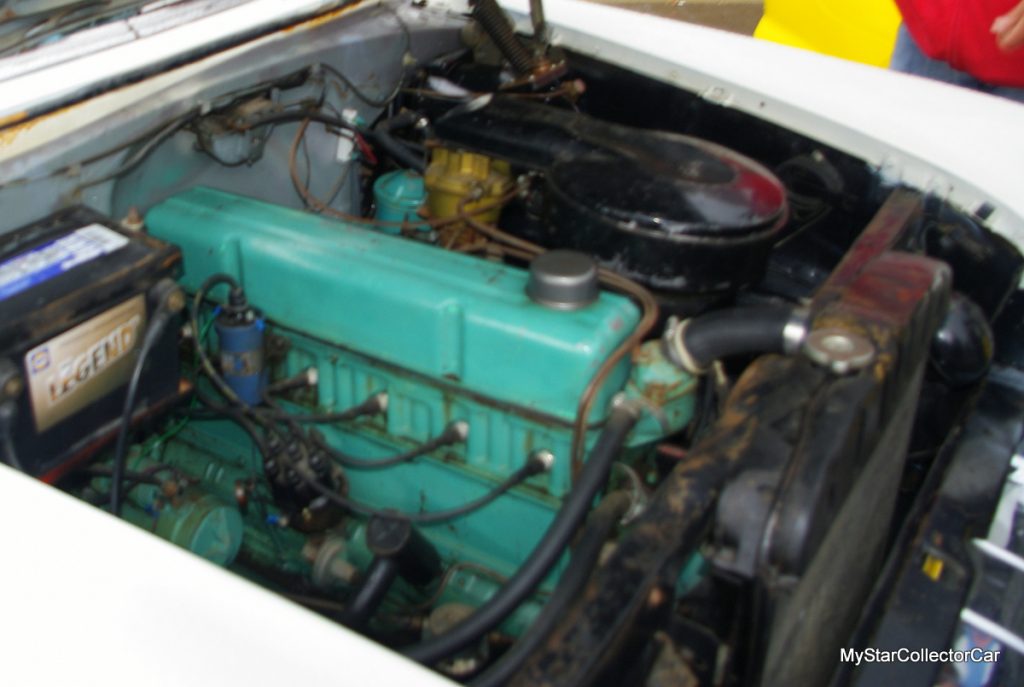 The '56 Pontiac also has power brakes, but did not come equipped with power steering, so Tara is very familiar with the term "arm-strong" steering when she drives the Poncho. It is also equipped with an optional tube AM radio, but the list of available stations on that frequency has shrunk considerably since her grandad's days behind the wheel of the Pontiac.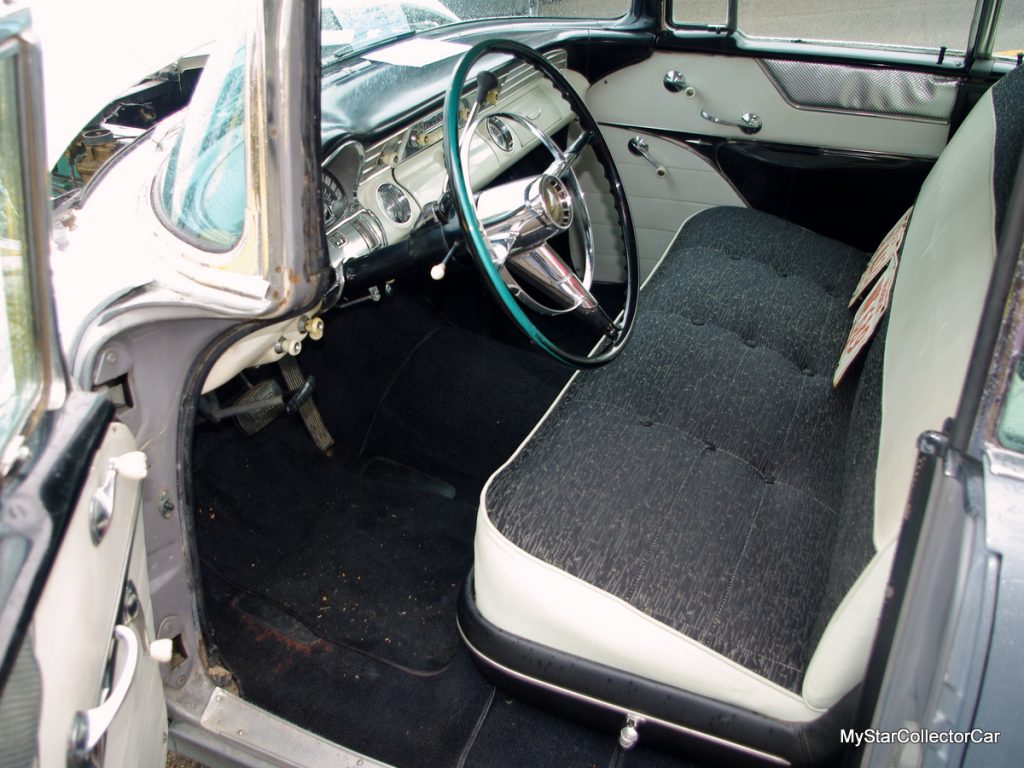 As mentioned earlier, Tara and her husband Bobby decided to restore her grandad's Pontiac when she realized "It was either going to live in a trailer for the rest of its life or we would drive it". She chose to restore the car and drive it, a decision enthusiastically endorsed by every car guy and girl on the planet, given Tara's strong attachment to the car because of her grandfather.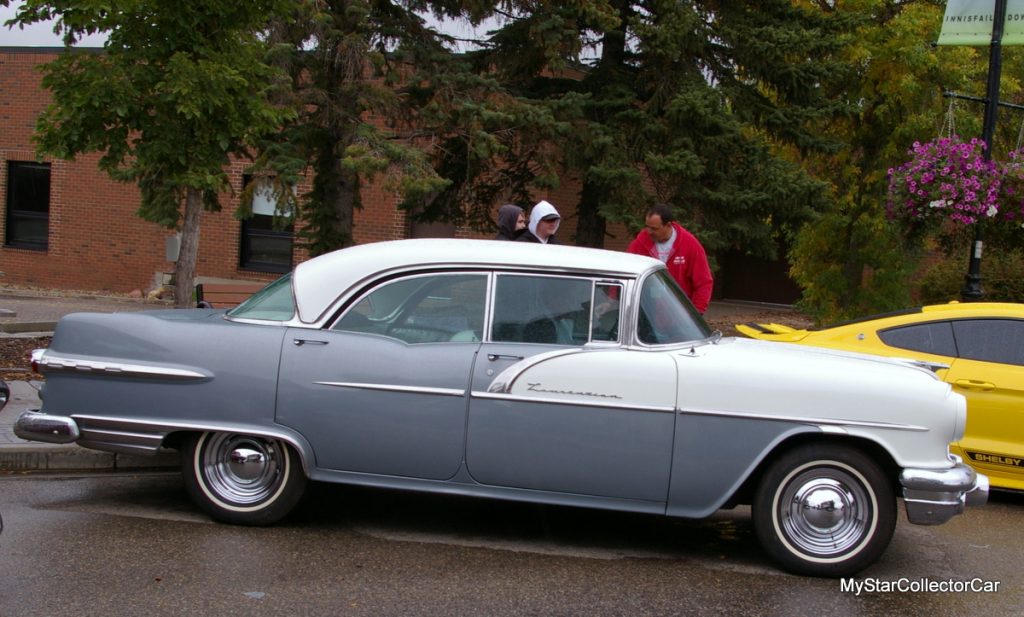 The 1956 Pontiac's restoration was completed, but Tara had one final goal in mind when it was once again ready for the road. Her goal was to take the car's original owner for one final ride in his Pontiac Laurentian. Her granddad had some serious health issues that were temporarily kept in check when Tara took him for a spin in his Laurentian.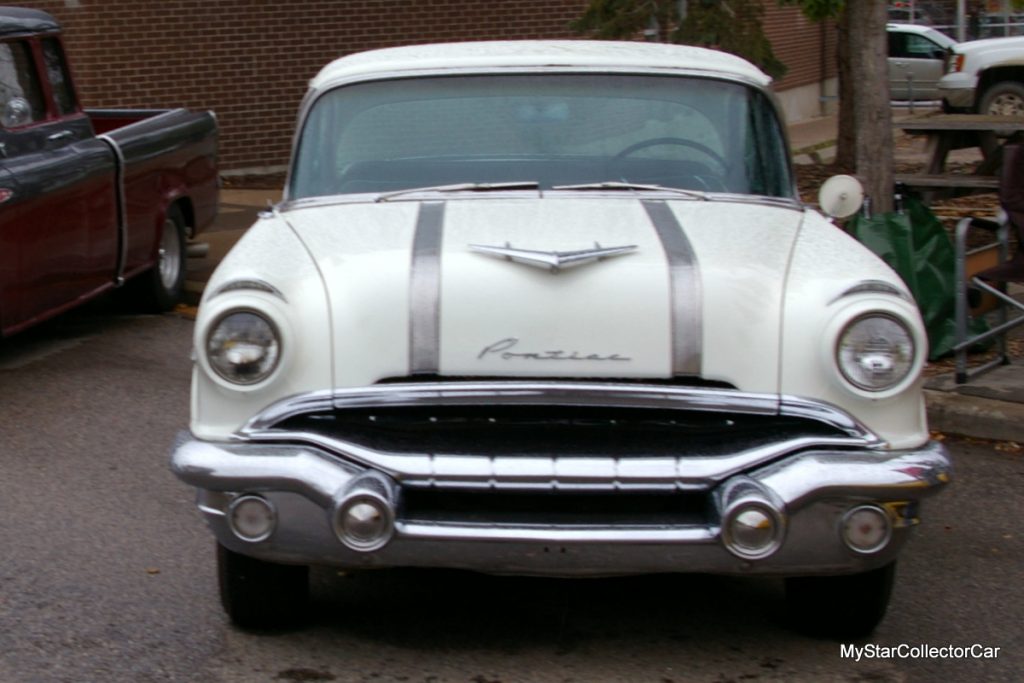 Some fond memories of the Pontiac came back to her granddad during the ride because it represented so many years of his life and was very important to him for that reason.

The trip with her grandfather also meant a great deal to Tara. She and Bobby's decision to restore the Pontiac back to its factory condition was the right one because her granddad was able to see the car in the same way it looked in 1956.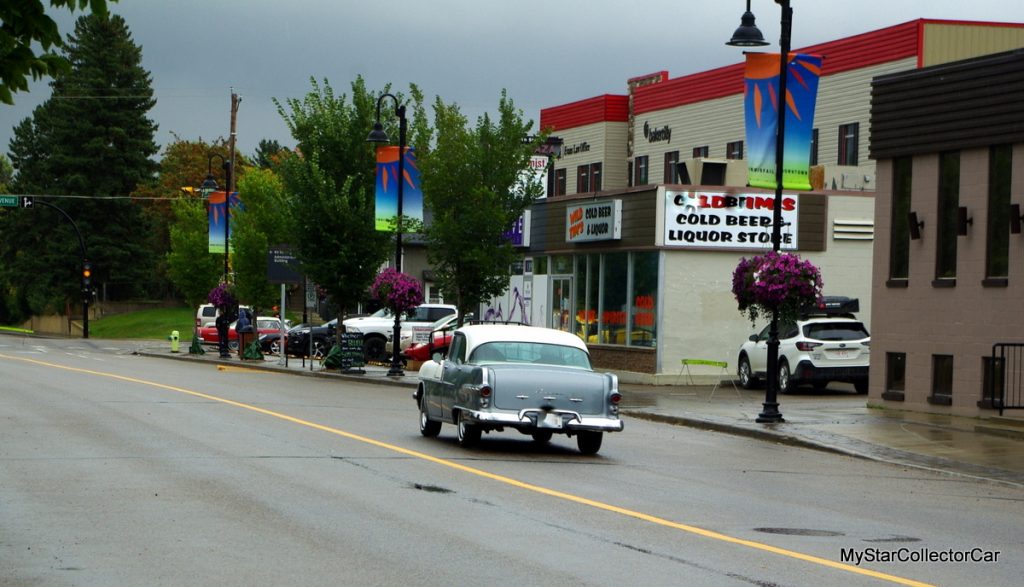 BY: Jim Sutherland
Jim Sutherland is a veteran automotive writer whose work has been published by many major print and online publications. The list includes Calgary Herald, The Truth About Cars, Red Deer Advocate, RPM Magazine, Edmonton Journal, Montreal Gazette, Windsor Star, Vancouver Province, and Post Media Wheels Section.