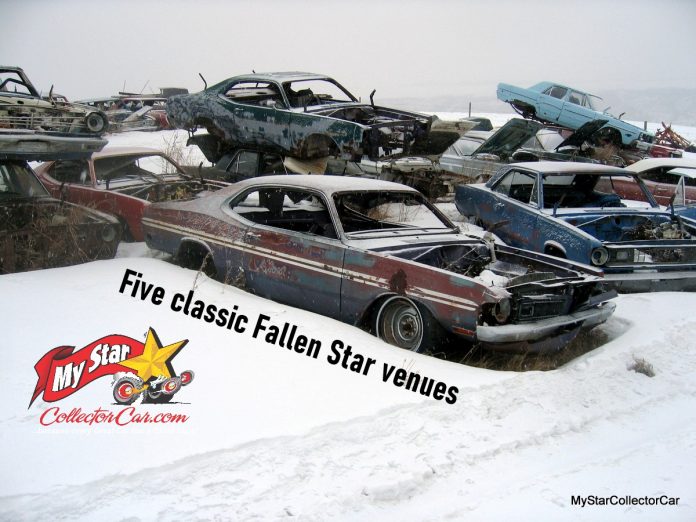 MyStarCollectorCar used to have a monthly feature called Fallen Stars.
Unfortunately, this feature was more popular with the MyStar guys than the readers so Fallen Stars faded to black in February 2017.
Some of you will recognize these five Fallen Star venues—most of them are lost to history now, but they were great places to visit. There's nothing like a good car boneyard because to car guys, they are a Field of Dreams theme park. If you don't see the magic of a good car crop—stop reading right here.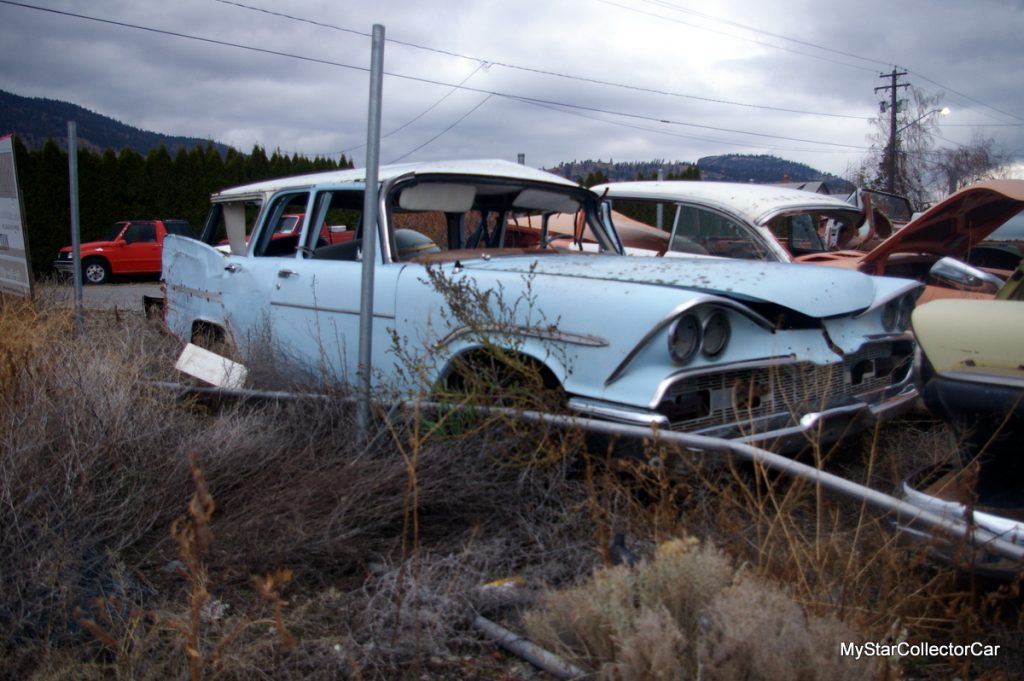 The first Fallen Star venue was found in Summerland, BC back in November 2010. I think this one is still around because it was attached to a very successful museum. They had some really interesting iron including a Canadian '59 Dodge Suburban wagon (Plodge). These cars are rare and this one looked decent enough to be a project, except for the big hit on the driver's side.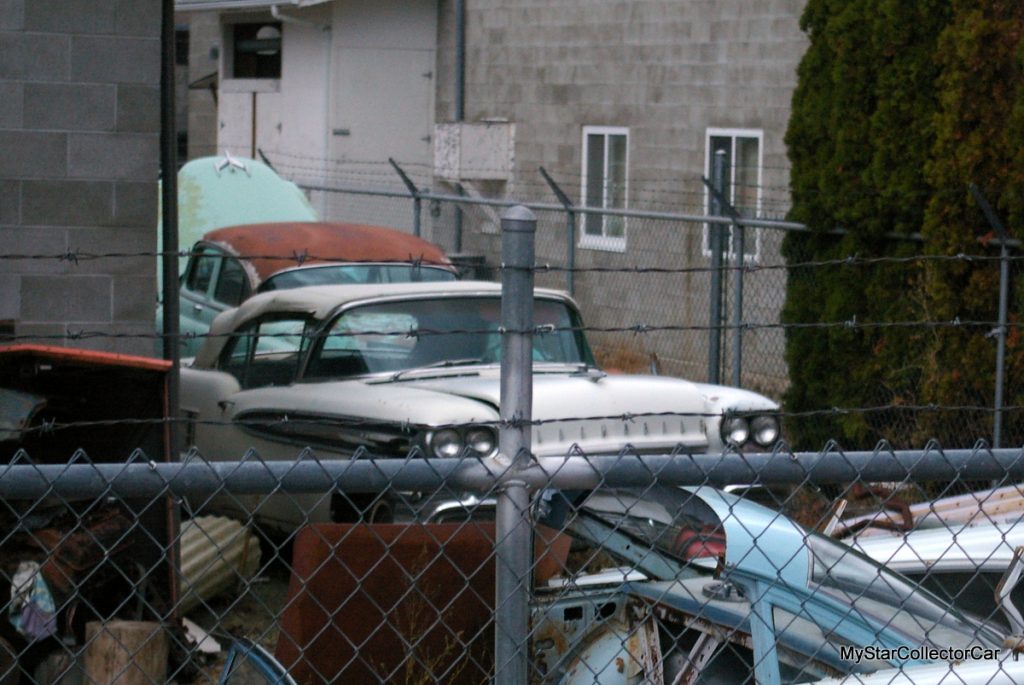 He had a very unique array of other project cars—all rare and most of them were solid enough to save.
The second one was an incredible Mopar boneyard in Trochu, Alberta called Heavy Metal Auto Wreckers. I spent the afternoon of February 25th,2013 checking this yard out during a blizzard. It was the best February day I've ever spent.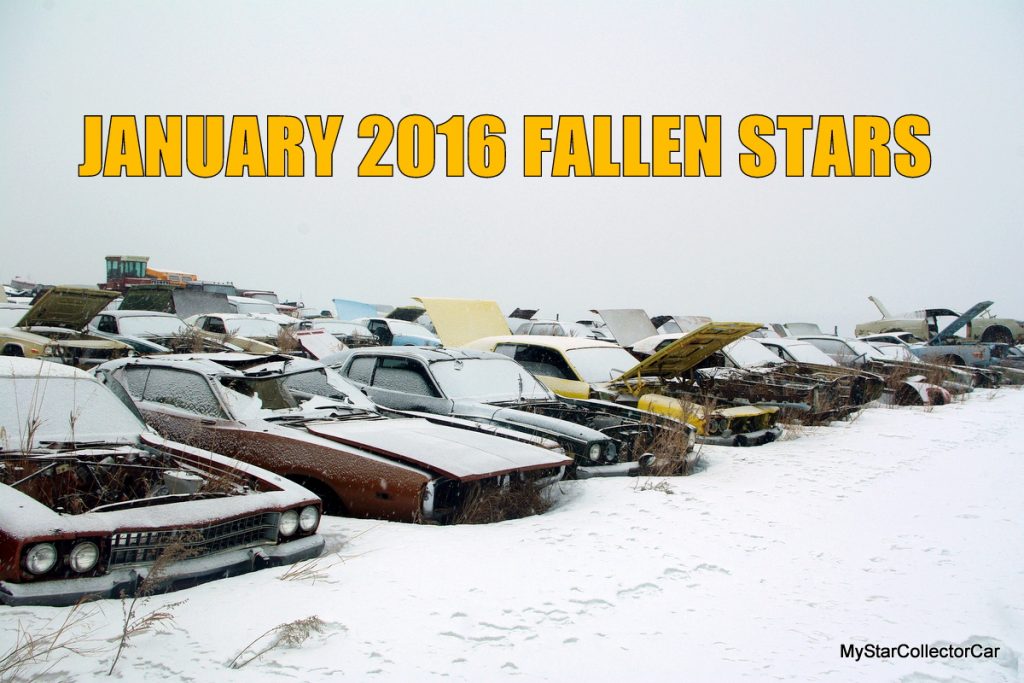 There was no horizon that day because of the snow so it was an incredible photo op.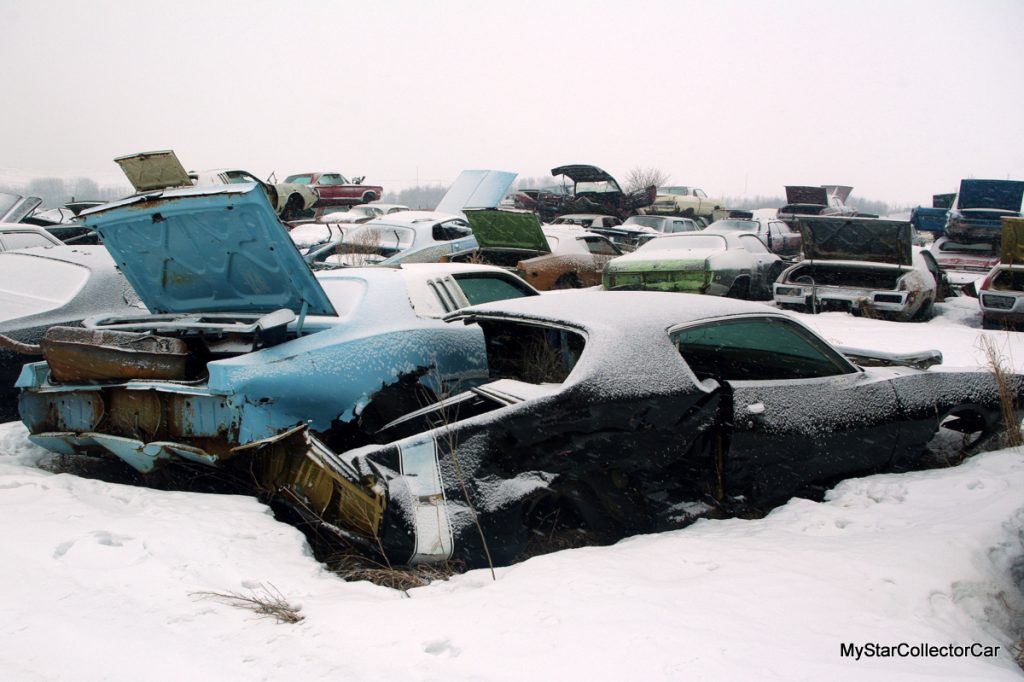 Unfortunately, this collection is long gone now, and the car world is a lesser place.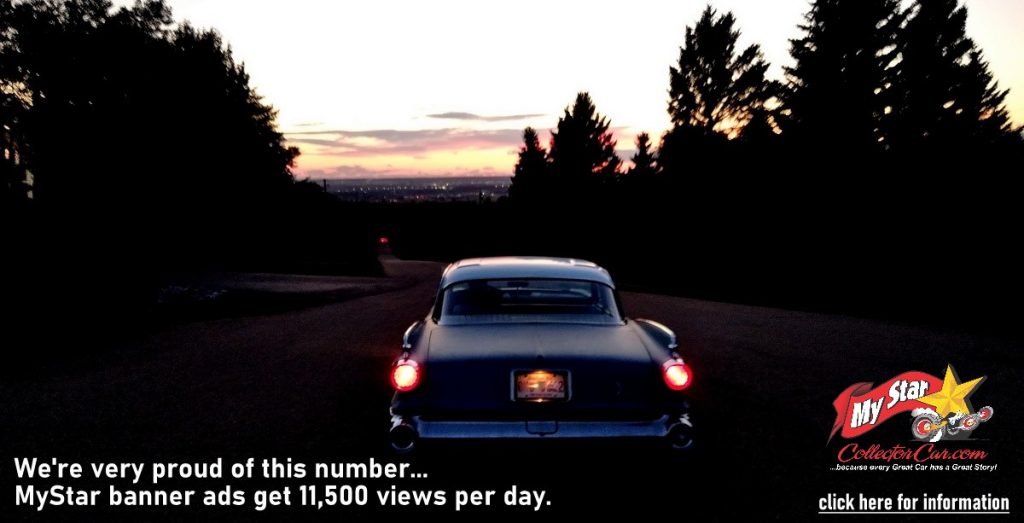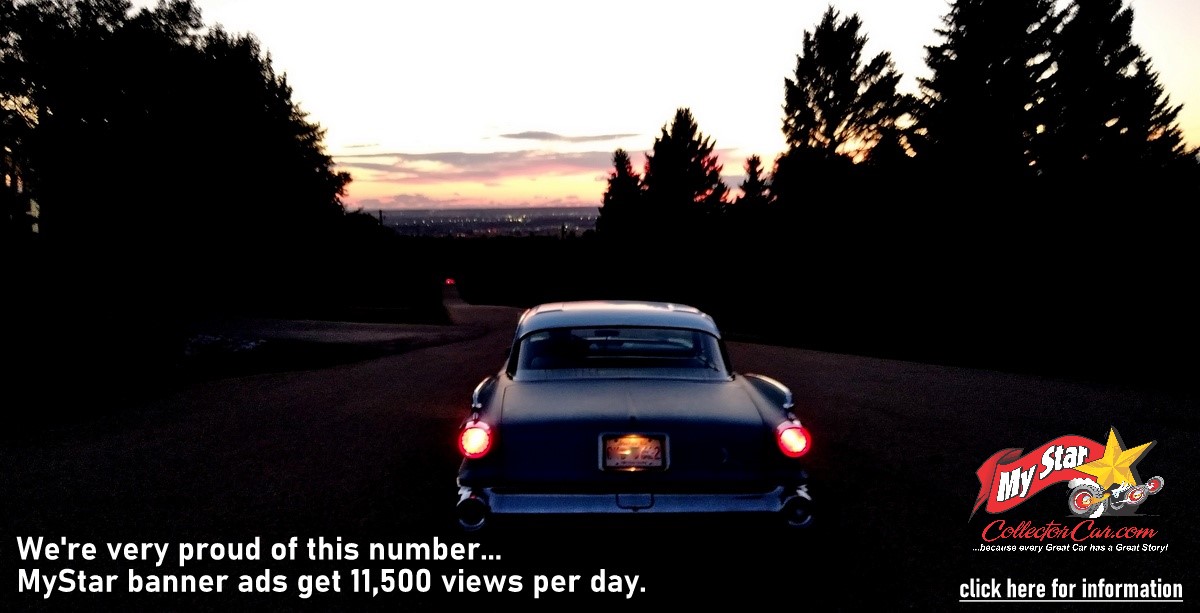 The third Fallen Star venue used to be in Spruce Grove, Alberta. This was a big yard, but the land became so valuable the owner received an offer he couldn't refuse.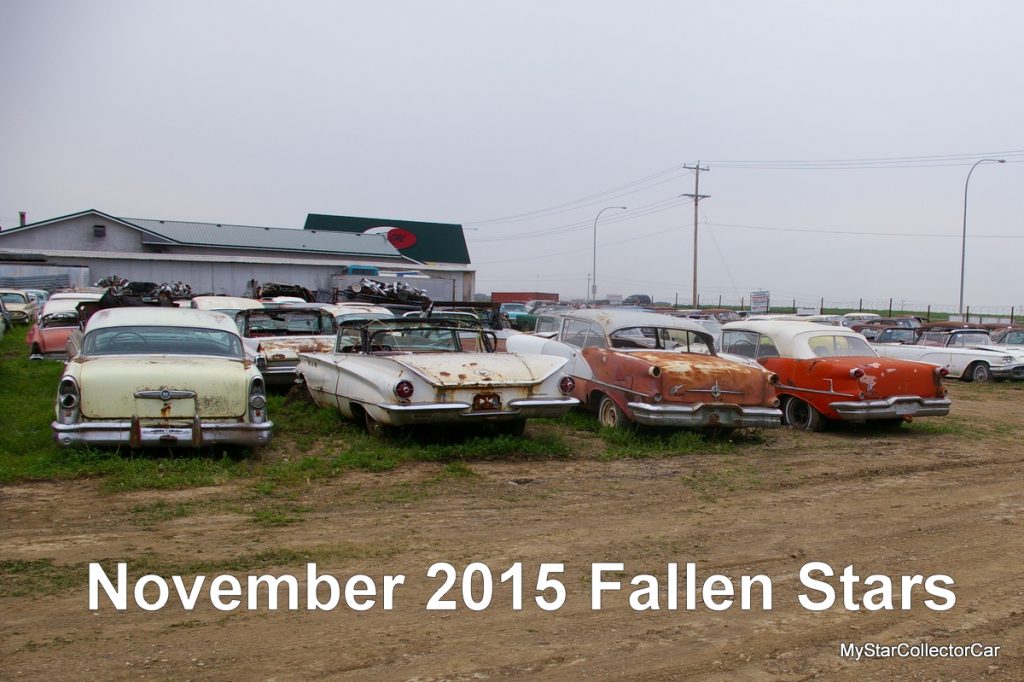 This was a yard full of rare iron—there were rows of convertibles in various stages of decay. I remember hoping most of them would make it past the donor car stage.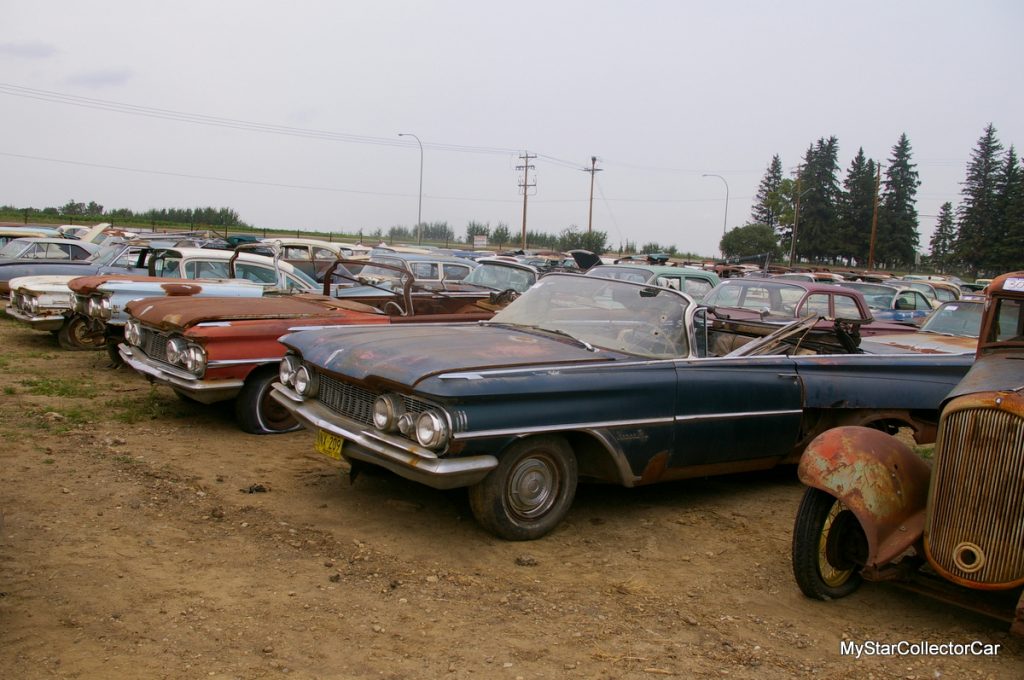 That was a few years ago. With any luck I'll see some of them at future car shows…unless they're all in Sweden.
The fourth venue was halfway between Red Deer, Alberta and Sylvan Lake, Alberta.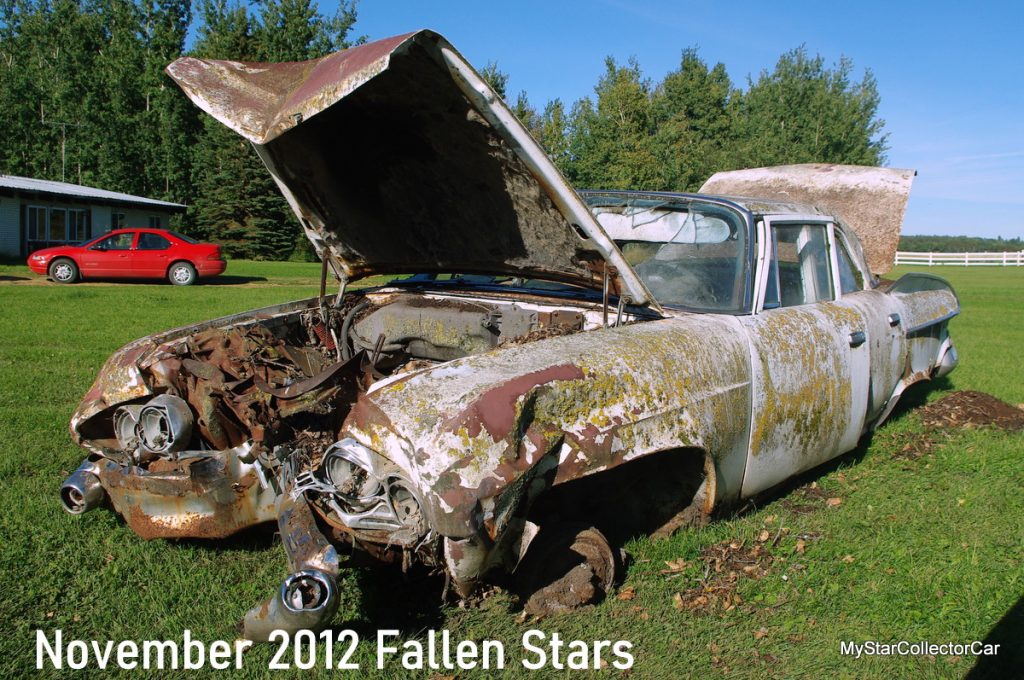 This was an old school yard because it was full of cars that didn't have much future, so a local mechanic stored them on his property.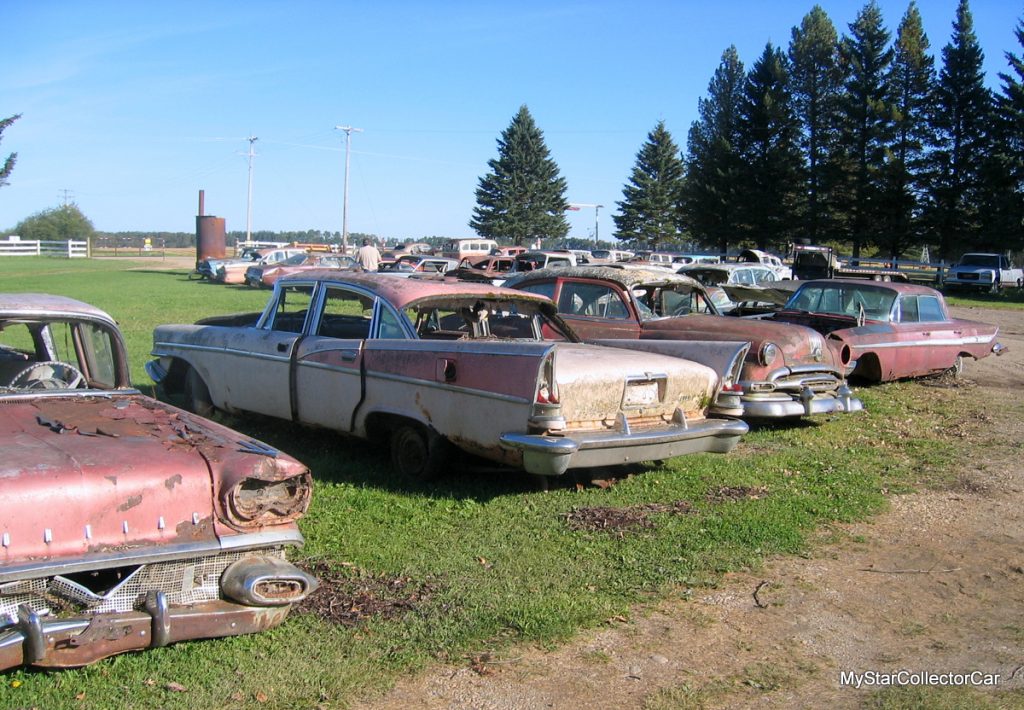 He had one of the of the most random mixes of cars I've ever seen in one place. Unfortunately, the area was swampy, so some interesting iron turned into rusty mush under his watch—but it was sure cool to see these old relics. I know one wagon did survive and it's back on the road.
The fifth venue was found just west of Edmonton, Alberta. This was another case of land became valuable, so the city expropriated his property.
He had hundreds of cars strewn around his property. This was another great example of no logical theme to a yard because he had everything from old city busses to Austin Minis to ex-taxis and police cars.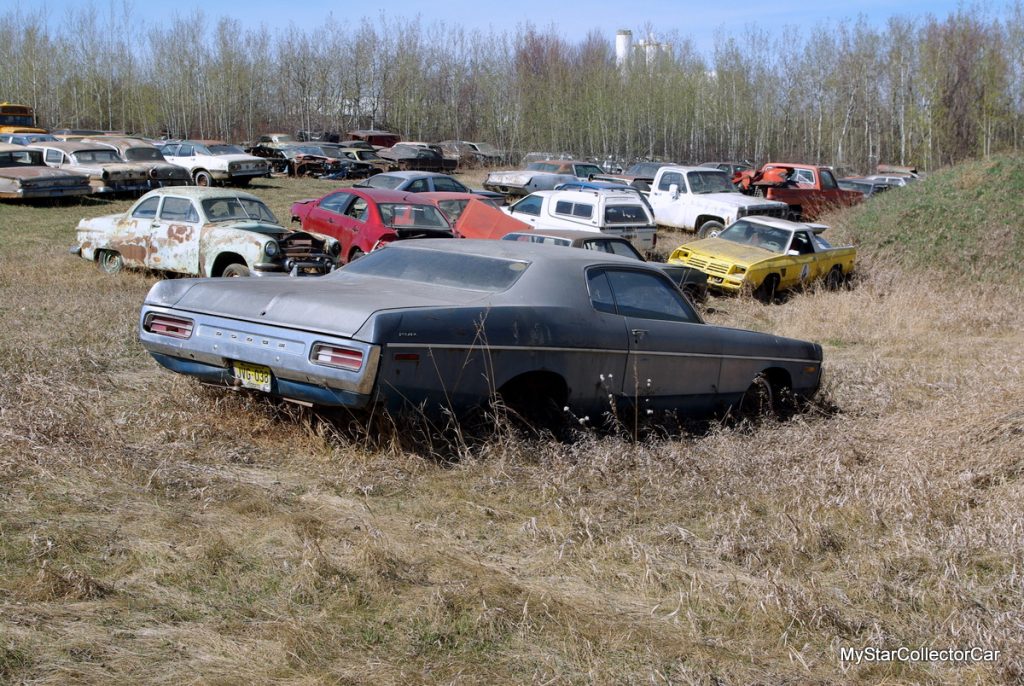 You wouldn't find a Challenger project car in this yard, but you would find just about everything else.
By: Jerry Sutherland
Jerry Sutherland is a veteran automotive writer with a primary focus on the collector car hobby. His work has been published in many outlets and publications, including the National Post, Calgary Herald, Edmonton Journal, Ottawa Citizen, Montreal Gazette, Saskatoon StarPhoenix, Regina Leader-Post, Vancouver Sun and The Truth About Cars. He is also a regular contributor to Auto Roundup Publications.
Please re-post this if you like this article.