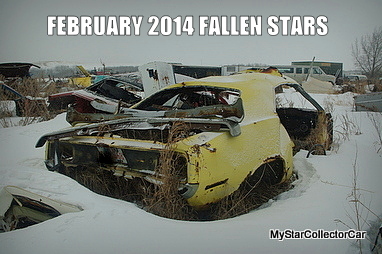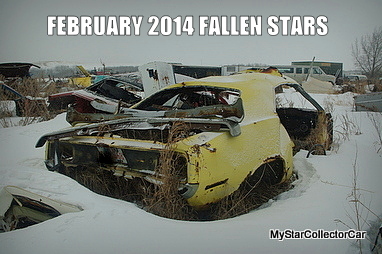 FEBRUARY 2014 FALLEN STARS:THERE'S NO VALENTINE'S PRESENT FOR THESE OLD RIDES
February 14th is notorious for garish and expensive commercial expressions of love. Flowers, diamonds and expensive dinners are part of the game because women write the rules.
There is no such thing as Valentine's Day for Fallen Stars.
Car guys see the beauty in these forlorn classics but they sure don't bring them flowers on February 14th or any other day for that matter.
In fact, you won't see a bouquet of roses in a car guy's hand when he sees stuff like this-you're going to see a cutting torch.
There is no way starry-eyed suitors will offer any kind of romantic gesture for Fallen Stars but these pictures can generate far more sloppy sentiment in car guys than a hundred "buy her a diamond" TV ads.
Check out what really gets car guys choked up with emotion in February because these old rides are like the ending to Old Yeller.
For past MSCC Fallen Stars please follow this link.