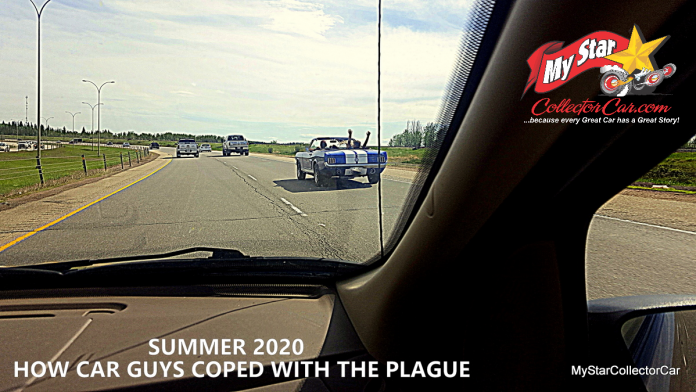 The pandemic obliterated the economy and set back every major event in 2020 from pro sports to Wall Street.
Those were big hits, but the carnage spread to the car hobby – everything from SEMA to every major car show on the planet was deeply affected by the plague.
For example, they hit the streets in massive numbers, so Summer 2020 was a rolling car show that began on May 10th when classics like this Ford truck were turned into grocery-getters.
They may not be as practical as the family SUV, but this Ford truck was an in-your-face to the plague plus it was a lot cooler.
May also brought out the convertibles like this '65 Fury because when the temperature goes up, the top goes down.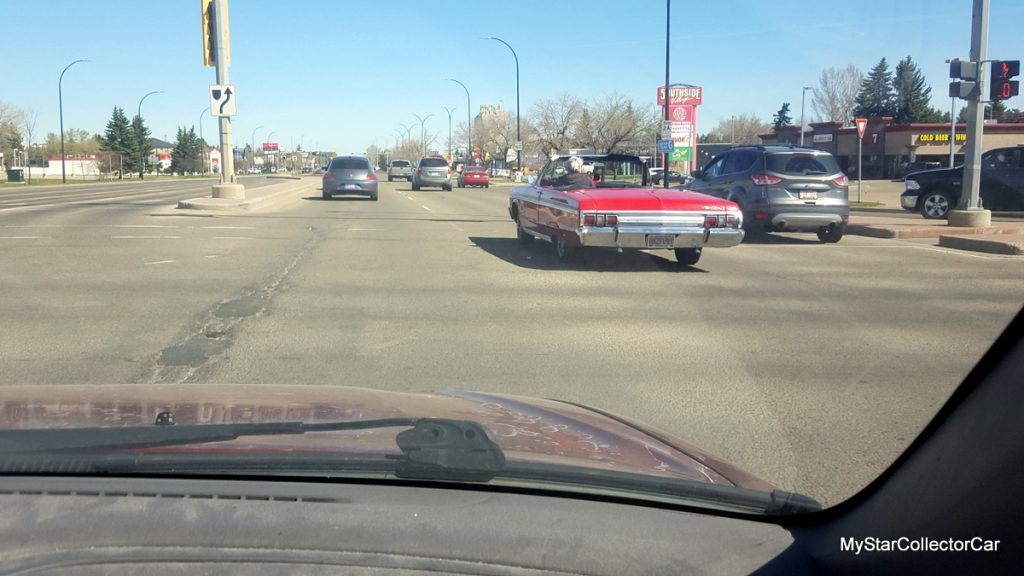 This guy wasn't headed to a specific car show – he was just enjoying the nice weather on May 16th. COVID didn't ruin his day.
Mercury trucks are pretty rare now – even in Canada – but this one made an appearance on June 13th.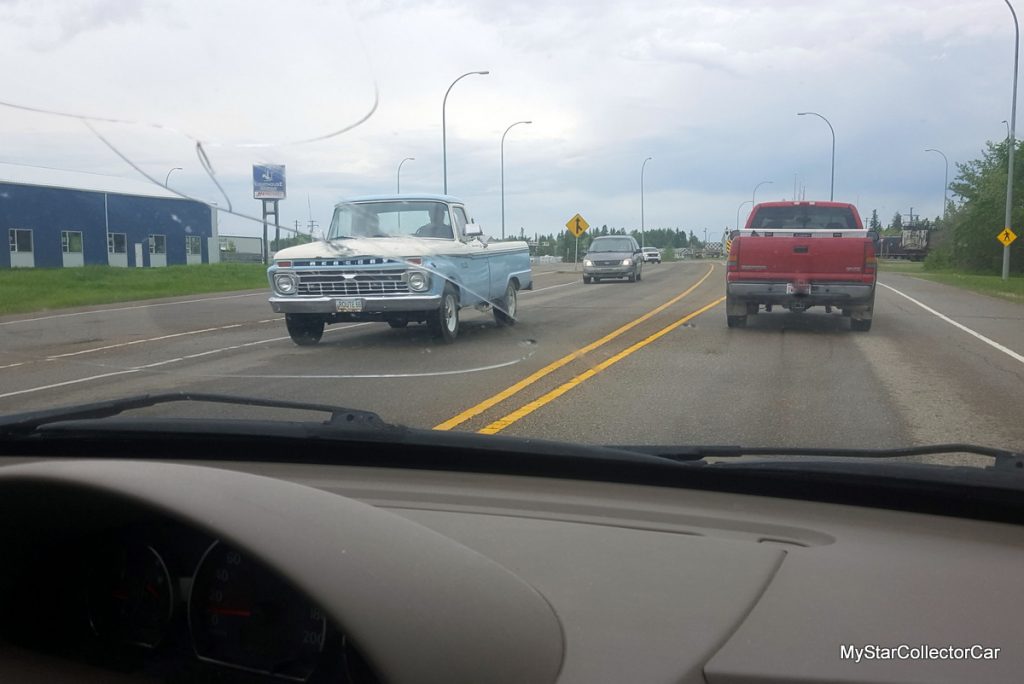 It was too nice to be a working truck, but it made the street look a lot better thanks to the plague.
This trio was headed to a rolling car show on June 18th.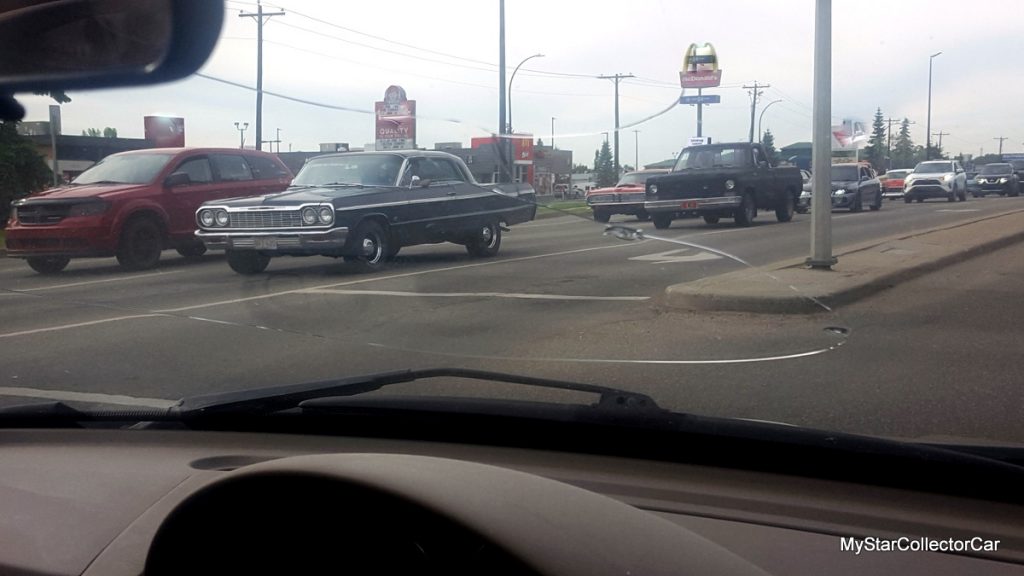 You have to give the plague credit – it gave a reason to hold non-stationary car shows.
A classic Merc is always a welcome sight and this one also made an appearance on June 18th.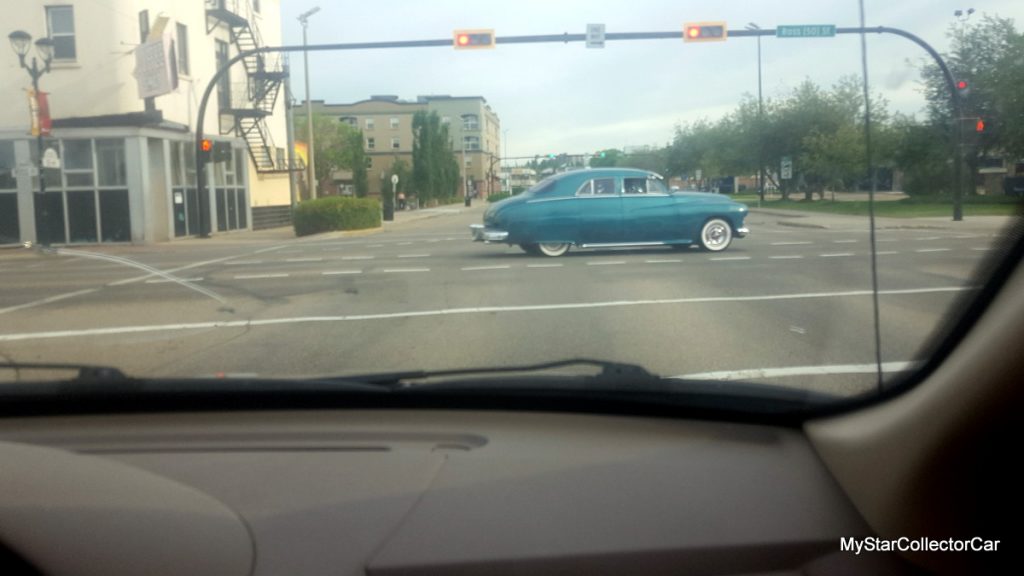 Call it the COVID-19 cruise night.
This Olds was a road star on a July 9th beautiful day – because one way to get by the COVID lockdown is hit the road in a classic.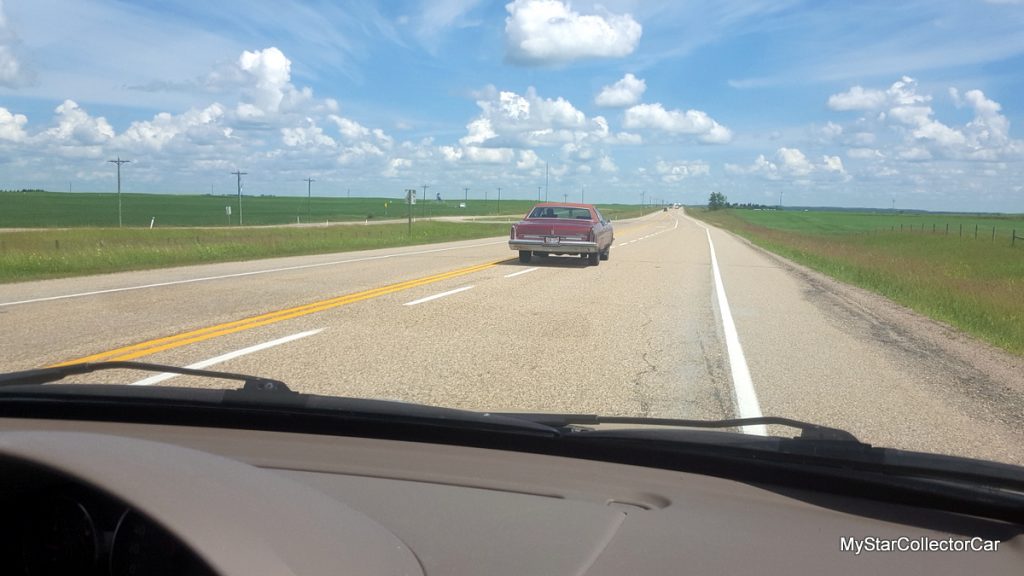 That's how you beat the system during the plague.
Anytime you see an old Ford truck it makes your day a lot brighter – this beauty was spotted on July 11th.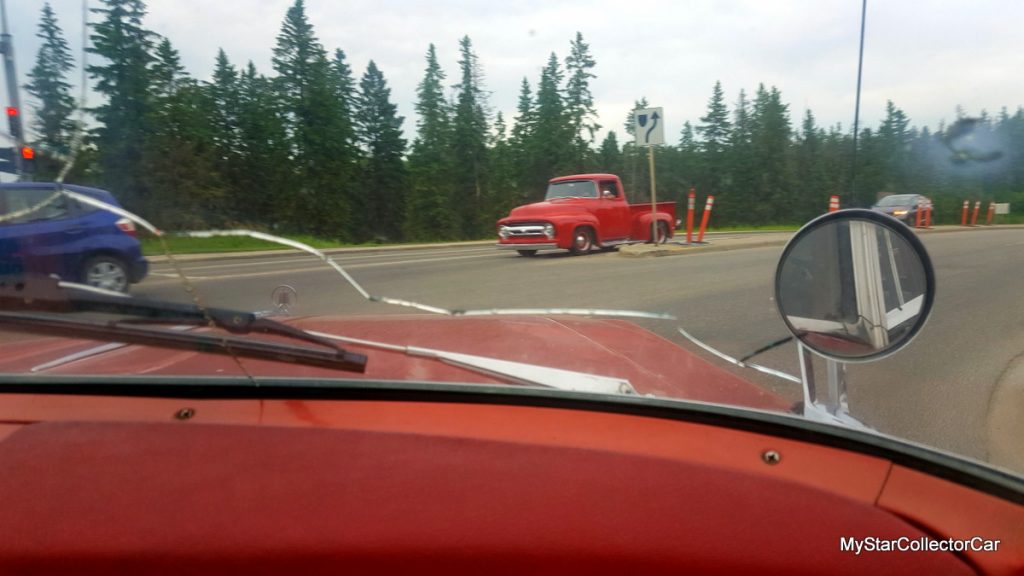 Yes, it made the day brighter plus it made people forget about the plague.
So did this '70 Road Runner – it was also on the street on July 11th.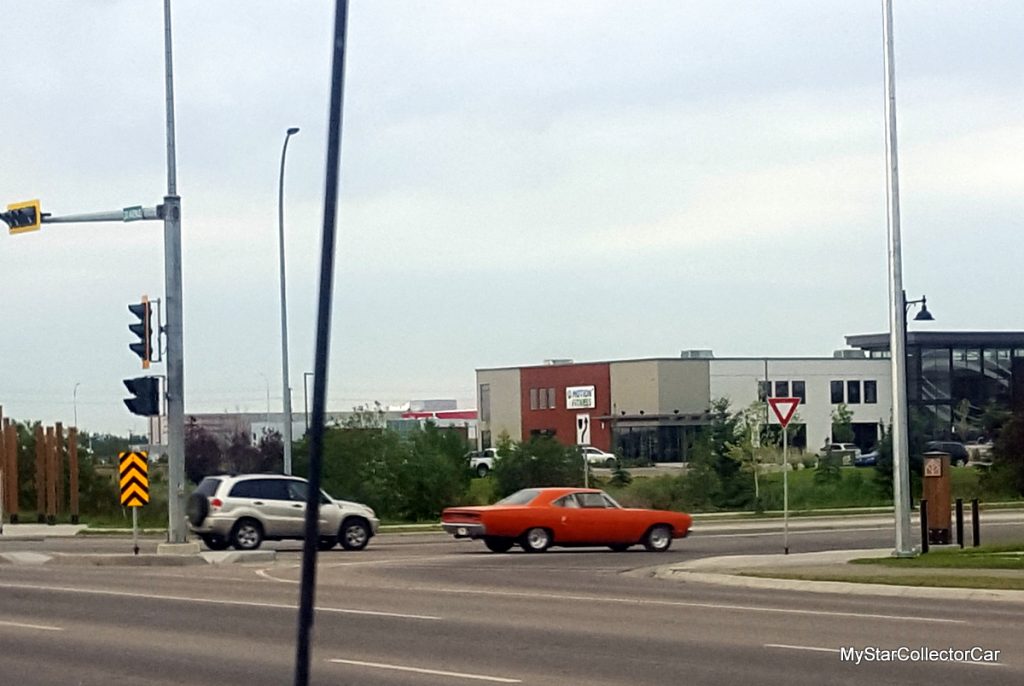 It too, made the day brighter – thanks COVID 19.
July 11th was a big day for classic iron – this '65 Impala was spotted on the street that night too, so it was a home run event.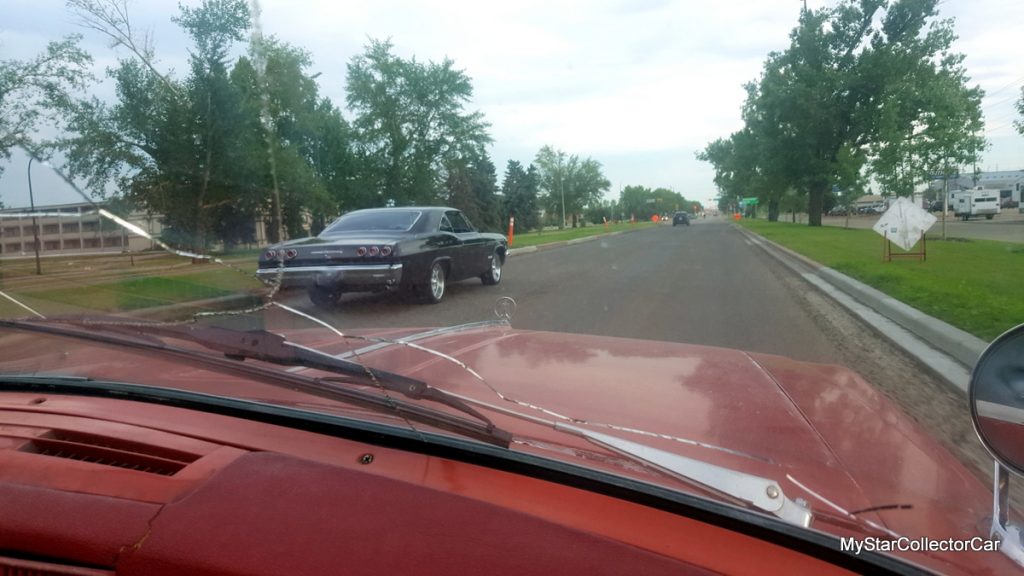 Call it a trio of plague-related classic iron.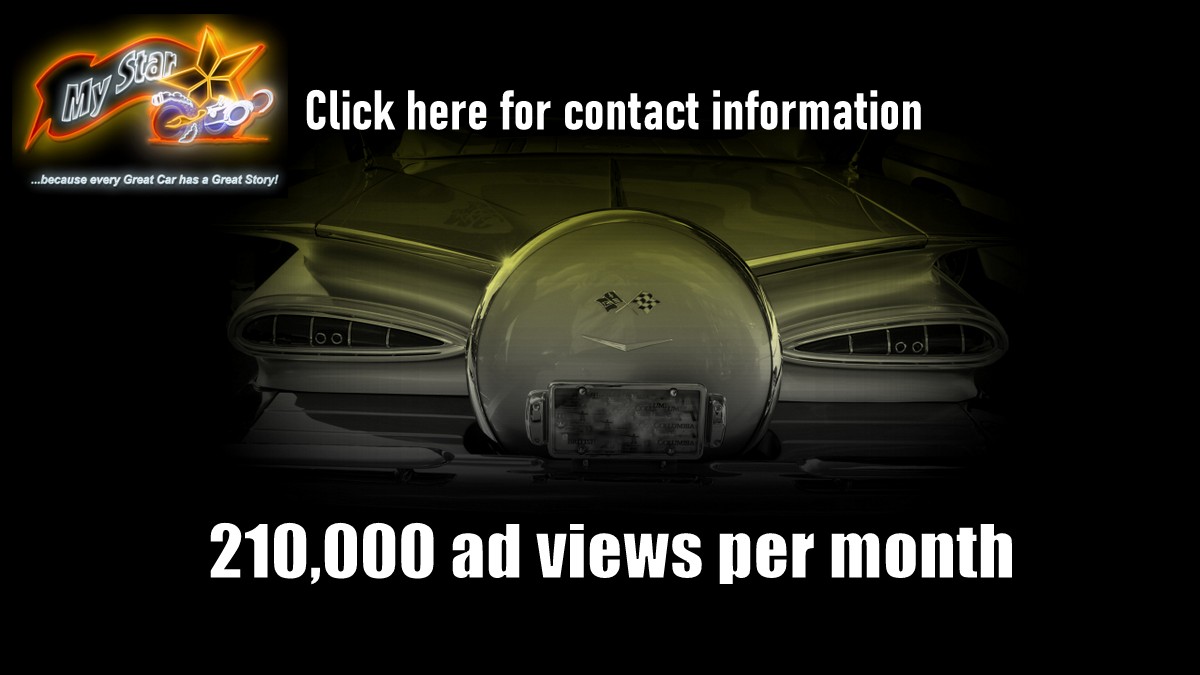 This Poncho was making a turn on July 16th .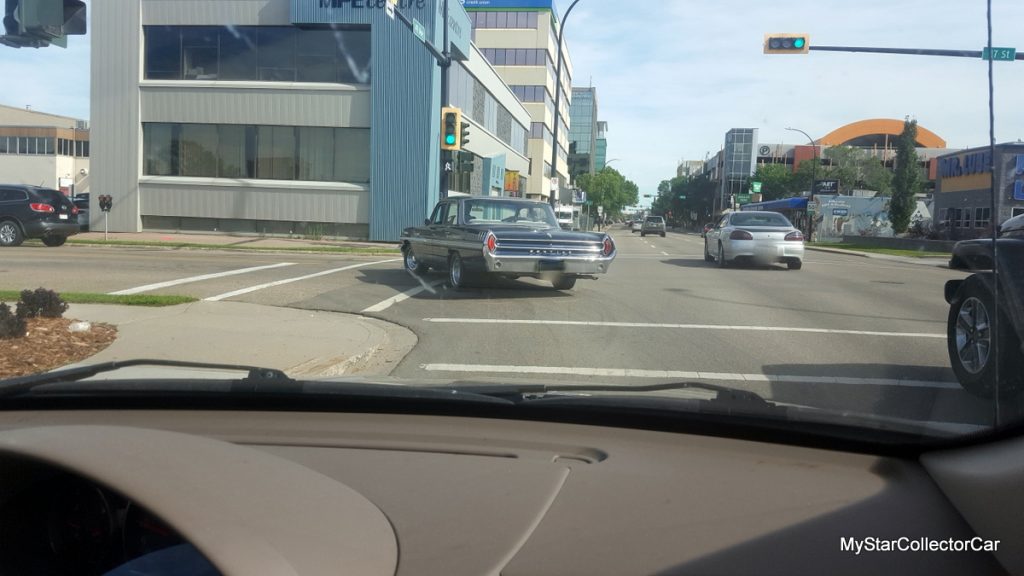 The plague couldn't stop his momentum or the fun.
Mid-August was a great time to see this Challenger on August 14th.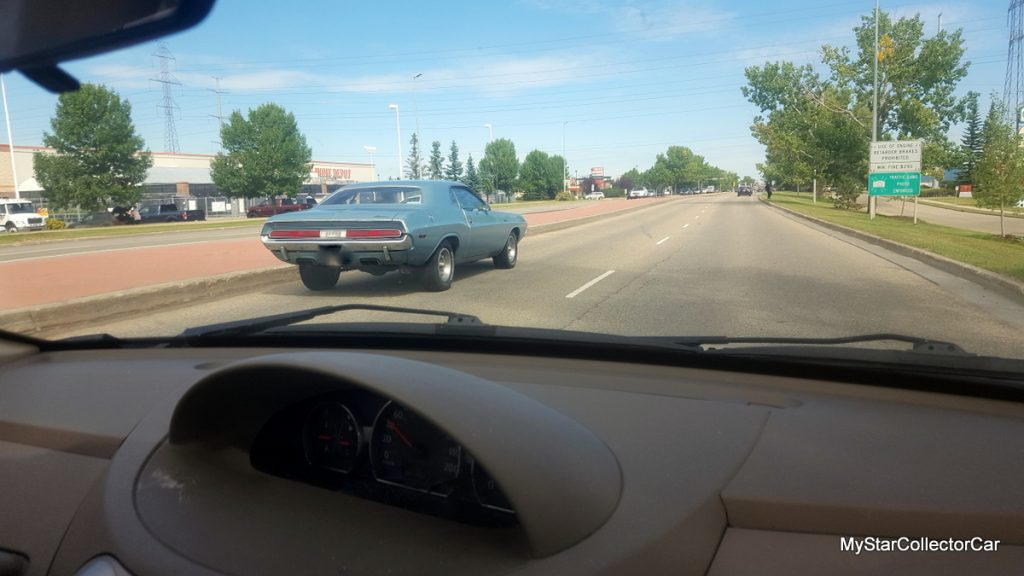 COVID didn't kill the fun for the Challey driver or the lucky people who saw it that day.
August 30th was another banner day for old iron because these guys were on the way to a show that Sunday.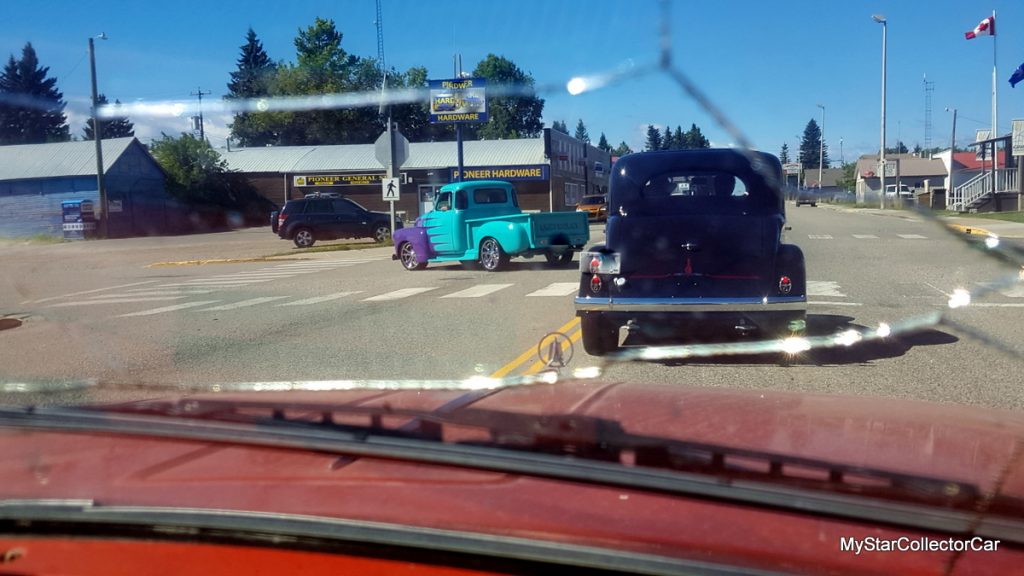 It was a small-town show that the plague couldn't kill.
Finally, there were several drop-in shows all summer including this downtown show on September 10th.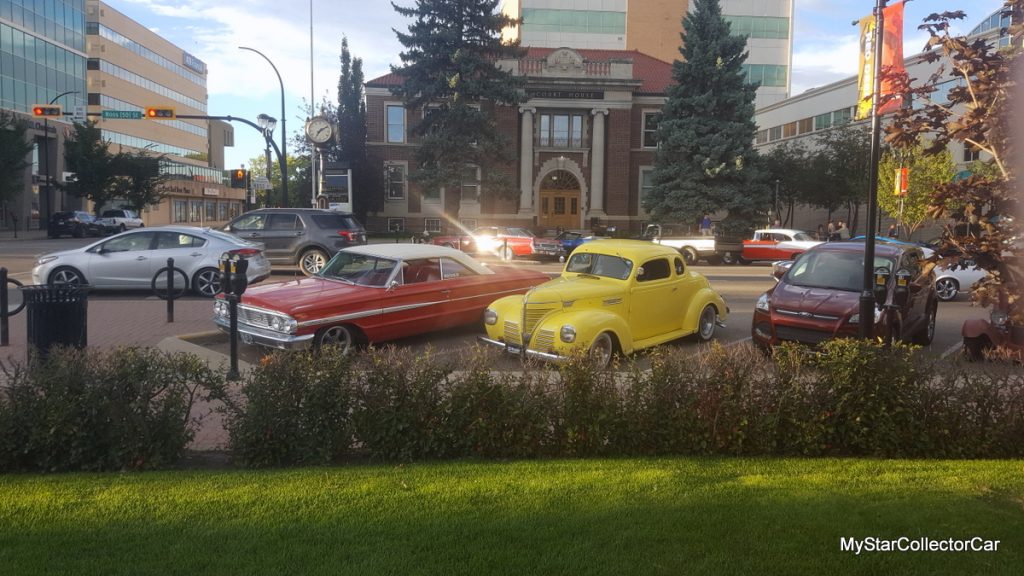 IT WAS A GREAT Farewell to the Summer of the Plague.
By: Jerry Sutherland
Jerry Sutherland is a veteran automotive writer with a primary focus on the collector car hobby. His work has been published in many outlets and publications, including the National Post, Calgary Herald, Edmonton Journal, Ottawa Citizen, Montreal Gazette, Saskatoon StarPhoenix, Regina Leader-Post, Vancouver Sun and The Truth About Cars. He is also a regular contributor to Auto Roundup Publications.
Please re-post this if you like this article.