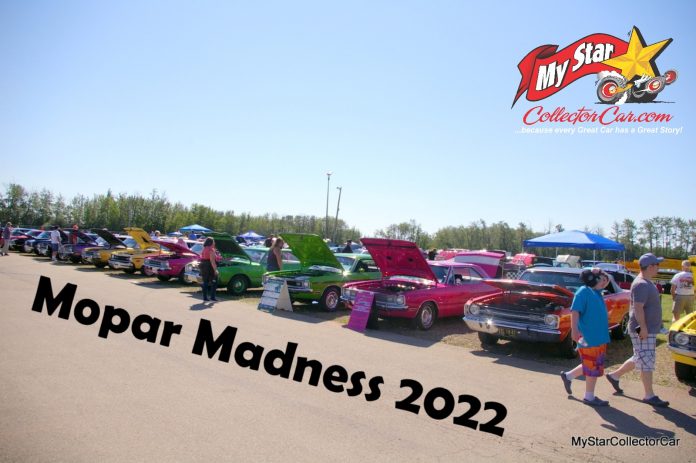 Chrysler (aka Mopar) fans are a very dedicated group of car guys and girls because the famous domestic car company built some of the most iconic cars in automotive history.
Chrysler is a famous member of the Big Three (GM, Ford and Mopar) car builders club, but was never a giant like Ford and GM in the trio.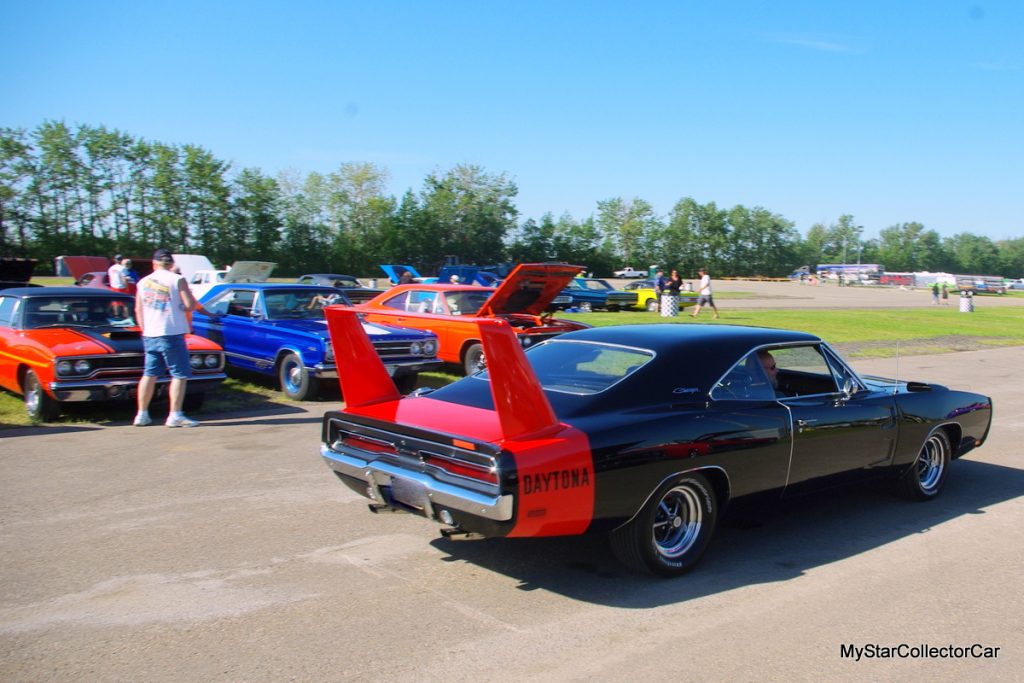 The Edmonton Mopar Association in Alberta, Canada is an enthusiastic group of like-minded vintage Chrysler owners whose main goal is to keep the vintage Mopar brand alive and well in the car hobby. Mission accomplished at their 2022 Western Mopar Madness that was held at a nearby racetrack and featured a car show along with a drag strip competition for the fast and furious in the Mopar community.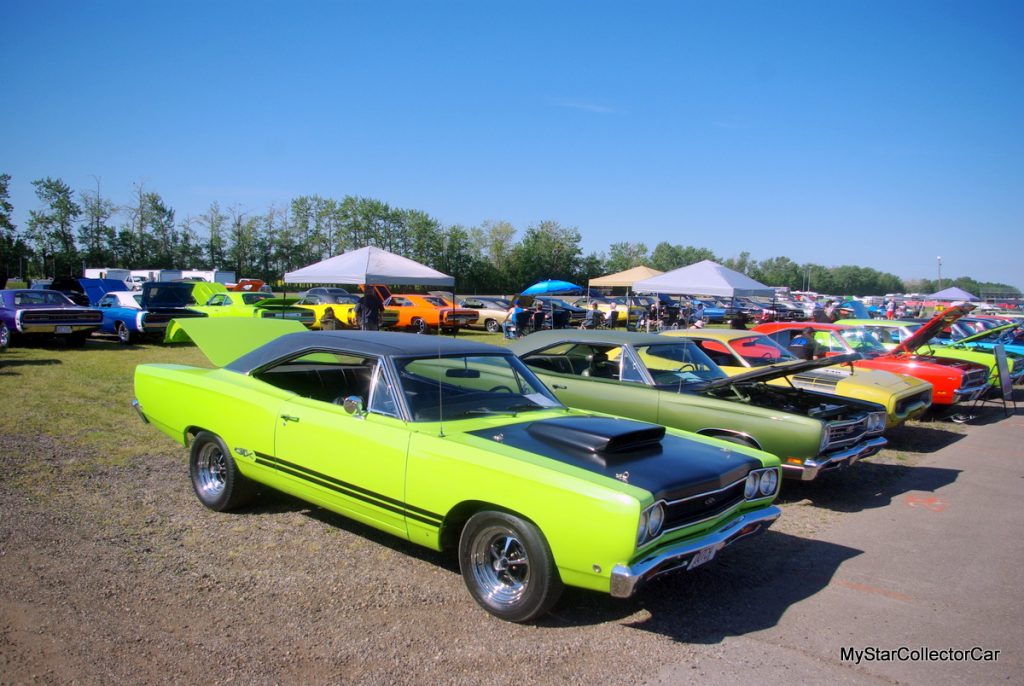 However, our goal here at MyStarCollectorCar was the car show because we wanted to connect with the proud owners (we call them "Moparians" but sadly, we did not invent the nickname) and get the story behind their unique rides.
A striking 1958 DeSoto Firedome Sportsman 2-door hardtop immediately caught our attention because the restoration quality was through the roof and its owner was a young woman who fell in love with fin cars when she was just a kid in 1992.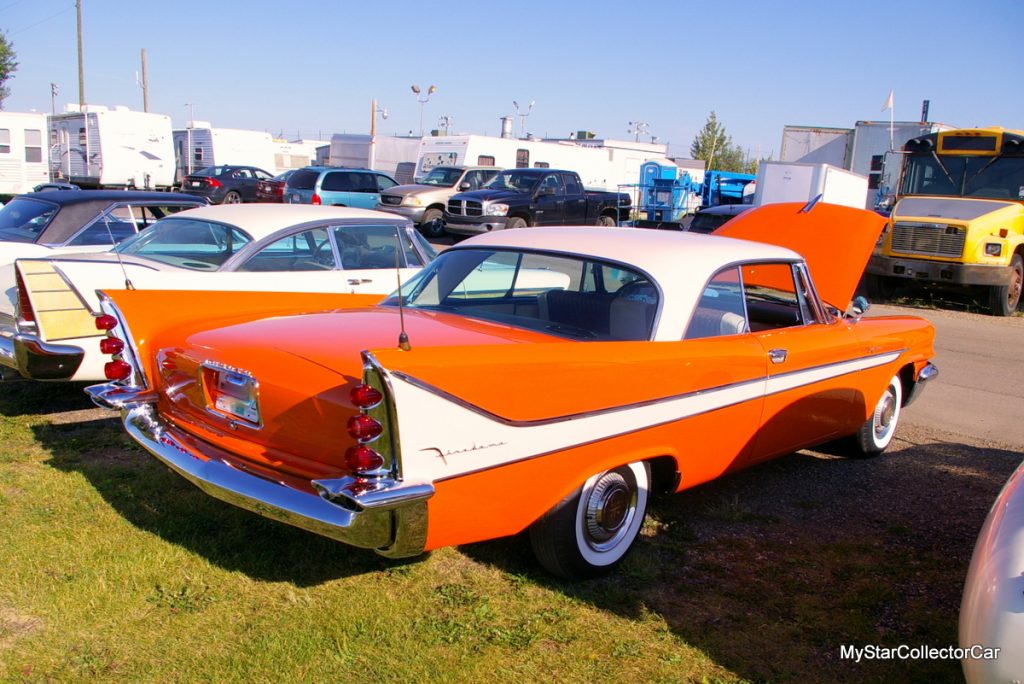 She was able to convince her father (also a devout Moparian) to become involved with her '58 DeSoto because the car needed a ton of work. Read how this father/daughter team were able to restore one of the best-looking 1958 DeSotos on the planet in a future MyStarCollectorCar article.
Chrysler's legendary designer Virgil Exner was the creative force behind the company's fin car (Forward Look) style during the late 1950s and early 1960s, but few of these iconic Mopars are left in 2022, so MyStarCollectorCar seized an opportunity to interview the owner of a 1957 Dodge Suburban Sierra resto station wagon with a monster Cummins diesel engine under its hood.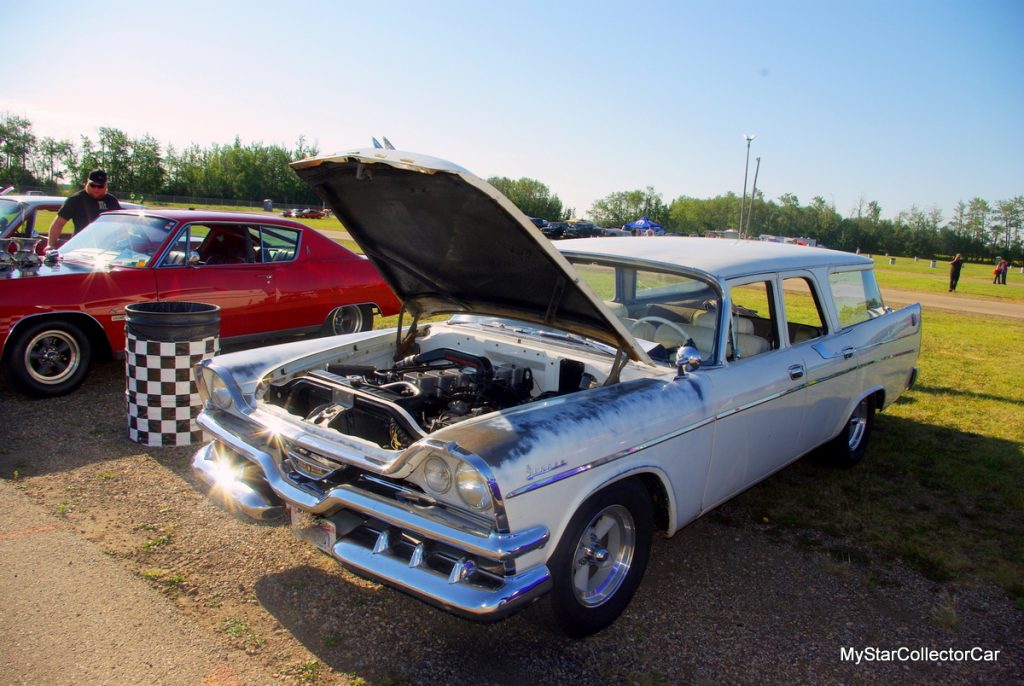 The entire story behind this wild combination of old school style and a new age diesel power train will be told in a future MyStarCollectorCar feature.
It is no secret that Chrysler is also the name of the company's high-end models, so a '66 Chrysler Newport 2-door hardtop that was "manual everything", including its three-on-the-tree manual transmission was a very surprising guest at the Western Mopar Madness show.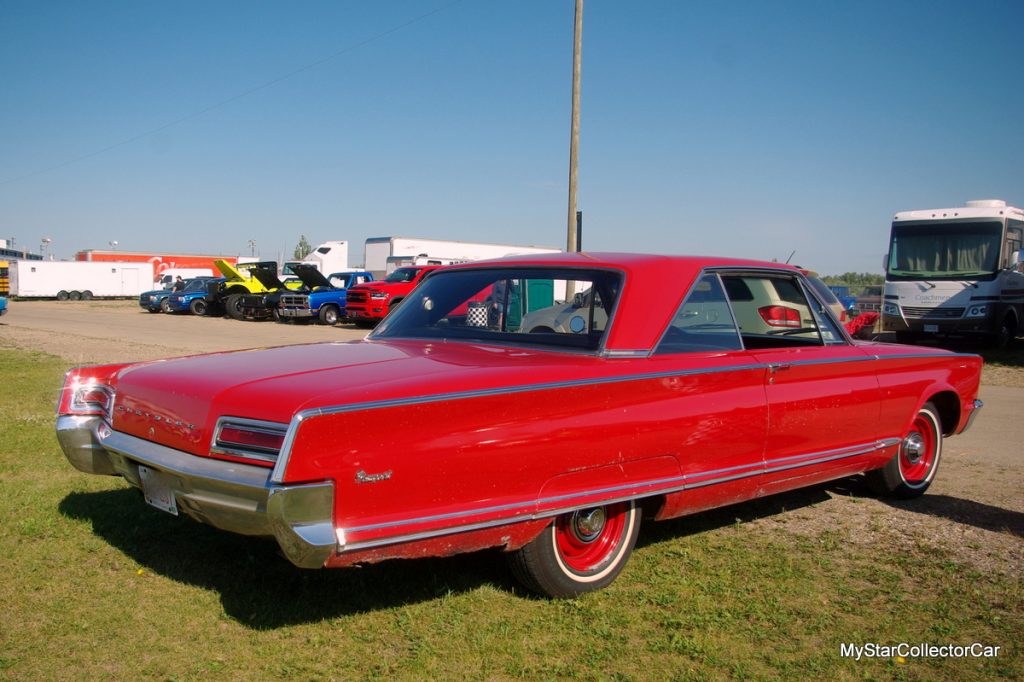 The 1966 Newport's no-frills list included no radio, along with manual steering and brakes, so MyStarCollectorCar interviewed its owner to learn why the Mopar luxury car was not a luxury car. Get its full story in a future MyStarCollectorCar article.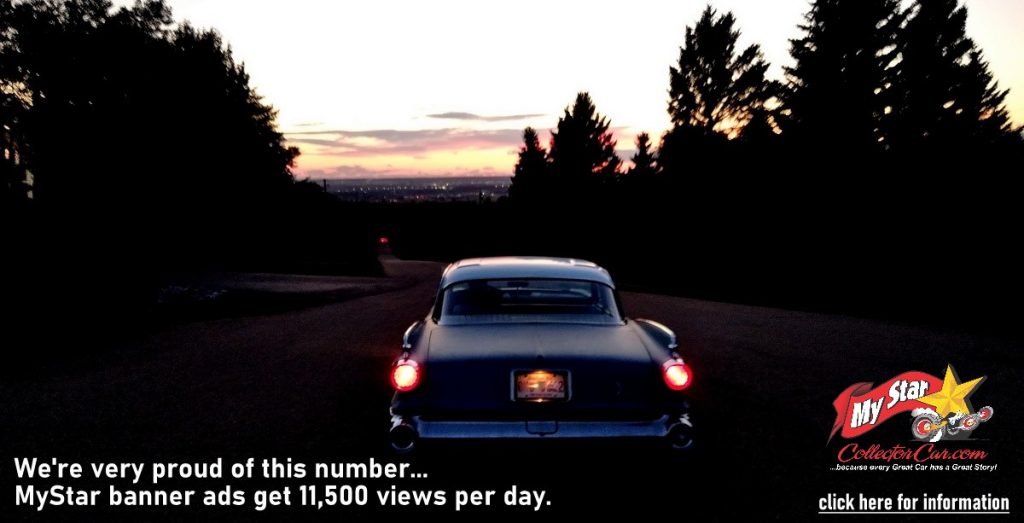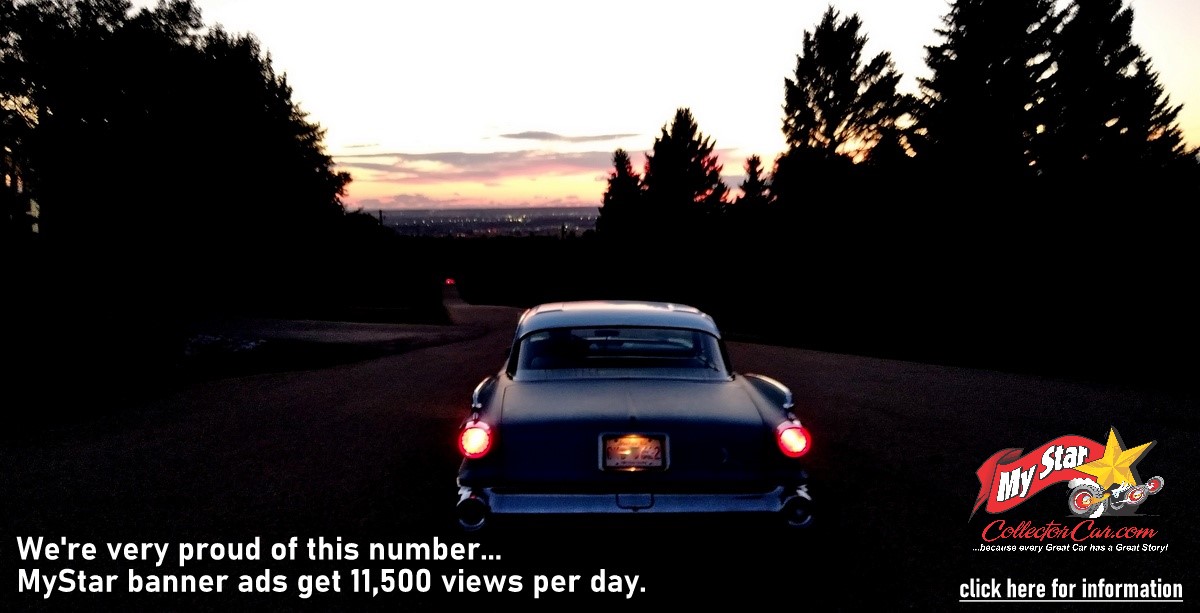 A 1967 Plymouth Barracuda Hot Wheels tribute fastback is a tweener car in the Barracuda family because it is the second generation of the famous Mopar pony car with a fishy name.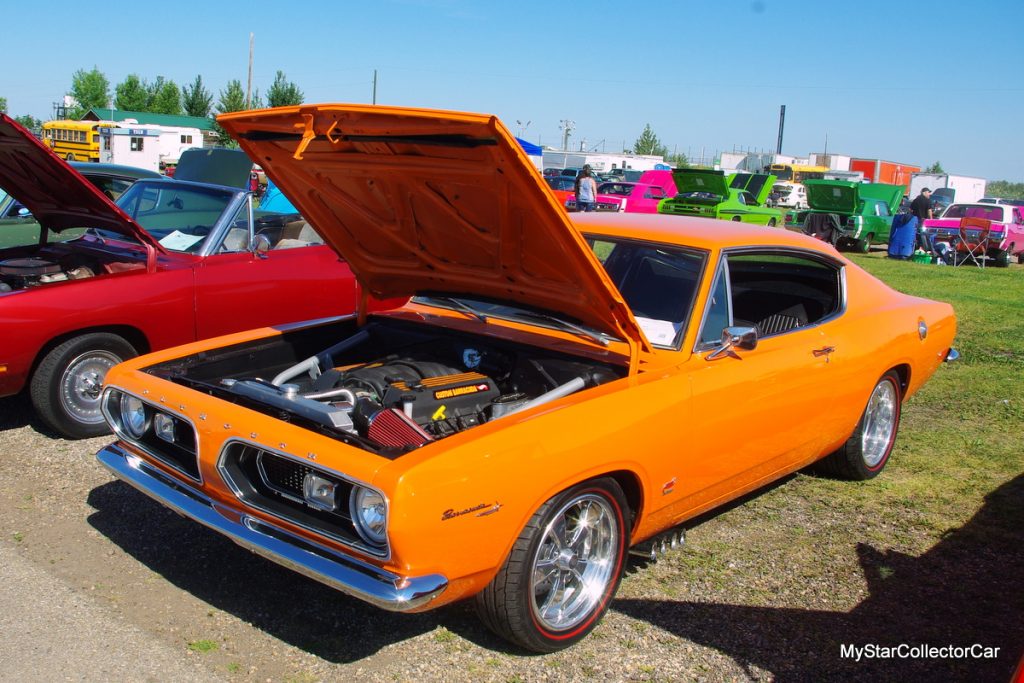 However, this Barracuda is now a vicious killer because the car has a 21st century Hemi under its hood. Find out why and how in a future MyStarCollectorCar story.
The Western Mopar Madness show also had a factory-built killer at the show, namely a 1962 Dodge Dart 2-door post with its original 413 cross-ram engine and 3-on-the-floor manual transmission.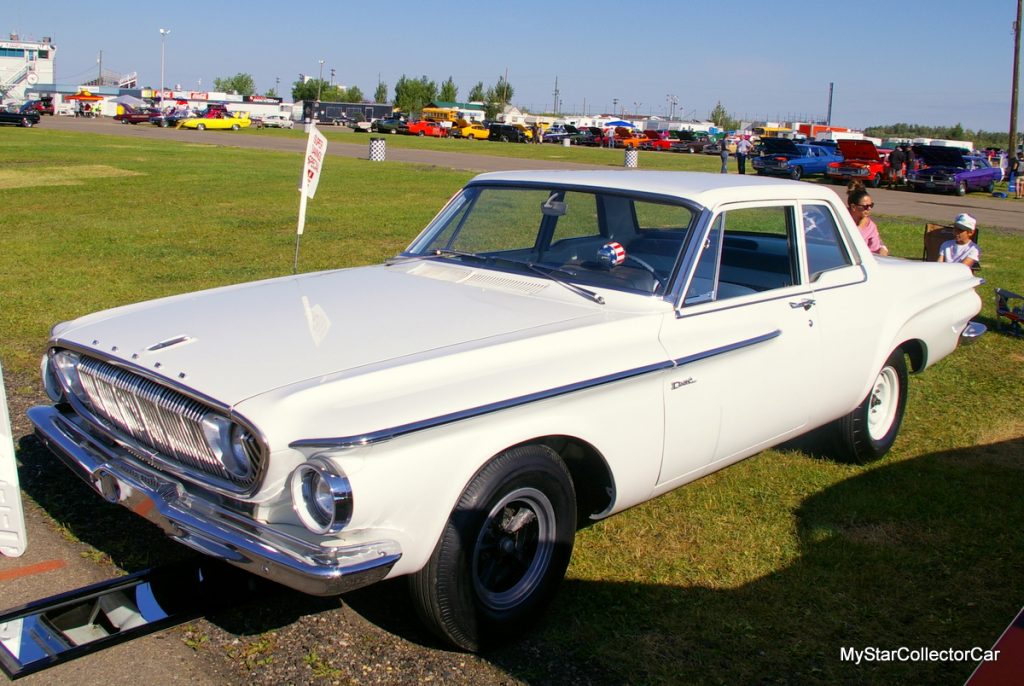 This amazing 60-year-old muscle car is owned by a young car guy who had some excellent reasons why he owns a rare Mopar like this one. Learn all about this magnificent Mopar in a future MyStarCollectorCar feature.
A 1970 Dodge Dart Swinger equipped with its factory 340 small block and 4-speed manual overdrive transmission was a solid addition to the event, so we got its story.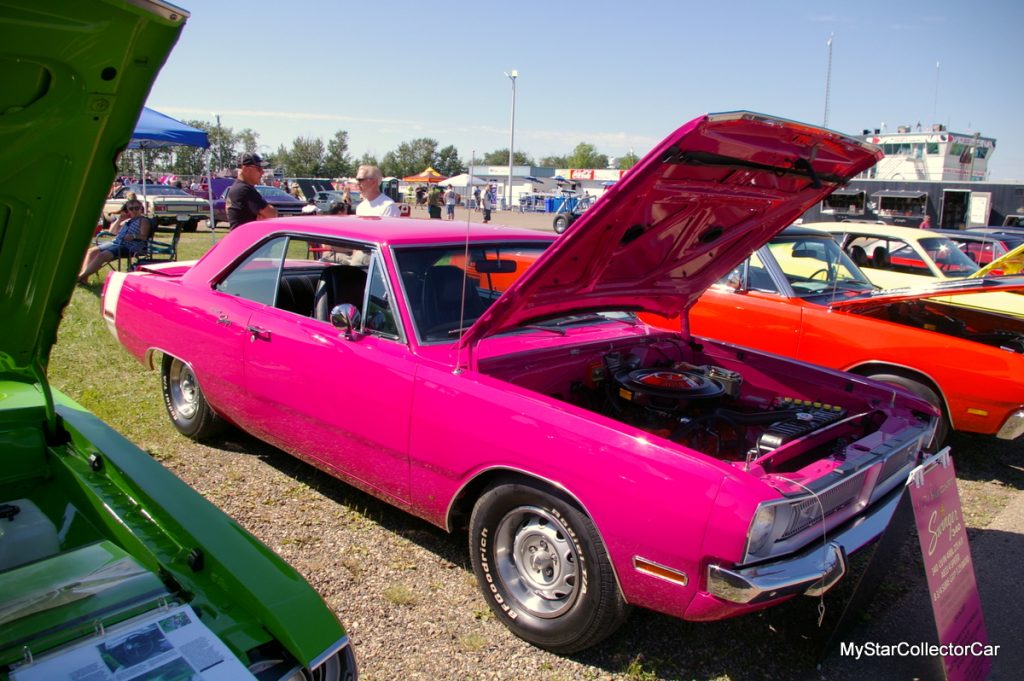 The Dart's current owner was also one of the Dart's former owners and had an excellent story to tell about the one that got away-and then came back. MyStarCollectorCar readers will get the Dart's full story in a future piece.
Western Mopar Madness is a big event, so it should come as no surprise that 1970 Plymouth Superbirds were in the flock of winged cars at the show.
MyStarCollectorCar connected with the colorful Indiana-based owner of a 1970 Plymouth Superbird who has chosen to drive the car–a lot. In fact, he was on his second trip to Alaska in the '70 Bird in five years, and the first one celebrated his 65th birthday. Needless to say, MyStarCollectorCar will be happy to share the Superbird's story with our readers in a future article.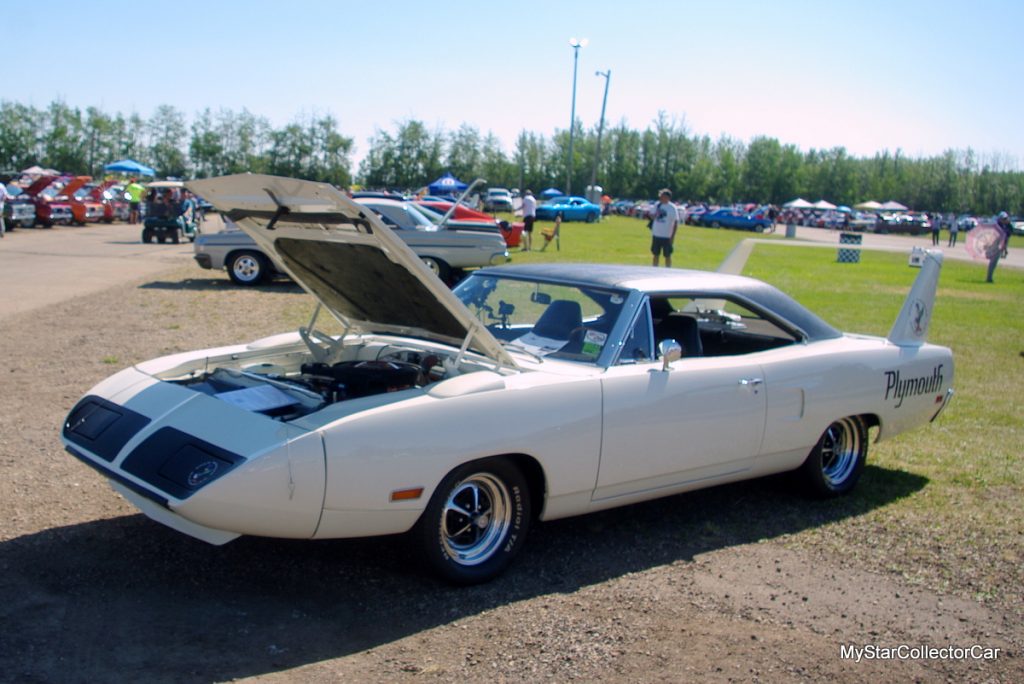 Last, but most certainly not least, was another 1970 Plymouth Superbird at the Western Mopar Madness show. The car featured a major speeding ticket given to its original owner and kept for posterity. We at MyStarCollectorCar definitely do not recommend that car guys should attempt to match his posted speed in the ticket, but we understand why he wanted to make his Superbird fly with the eagles.
Its current owner was heavily involved with the car show, and we look forward to getting this '70 Superbird's full story and sharing it with our readers.
BY: Jim Sutherland
Jim Sutherland is a veteran automotive writer whose work has been published by many major print and online publications. The list includes Calgary Herald, The Truth About Cars, Red Deer Advocate, RPM Magazine, Edmonton Journal, Montreal Gazette, Windsor Star, Vancouver Province, and Post Media Wheels Section.