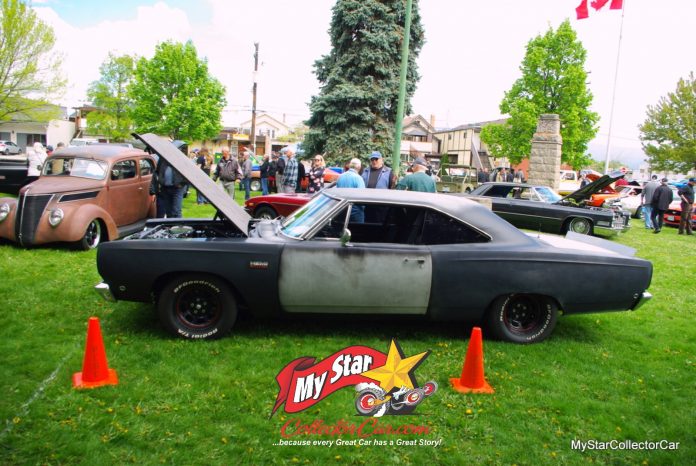 They call him King Richard for a reason because Richard Petty is a living legend in the NASCAR world.
Guy Armstrong is a huge Richard Petty fan, so he wanted to build his version of a 1968 NASCAR Plymouth. He does a lot of traveling for work and he's visited many NASCAR shrines over the years–including Richard Petty's shop. Guy "looks for NASCAR stuff" during these trips and he's learned a lot of history thanks to these journeys. The Richard Petty shop was a vital source for his information.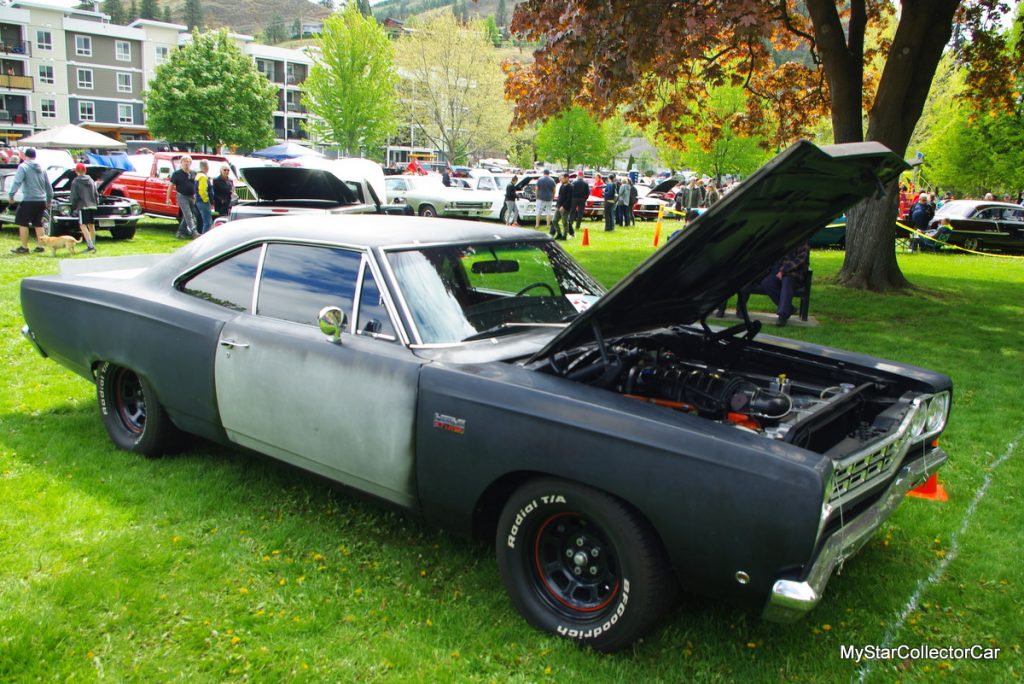 He started in 2012 with a "slightly rusty" '68 Plymouth Satellite two-door hardtop. Guy started the job by replacing panels on the car to make it more structurally sound and less rusty. He had it in sandblasted in a shop that went out of business, but he was lucky because he grabbed it back before the locks went on the doors.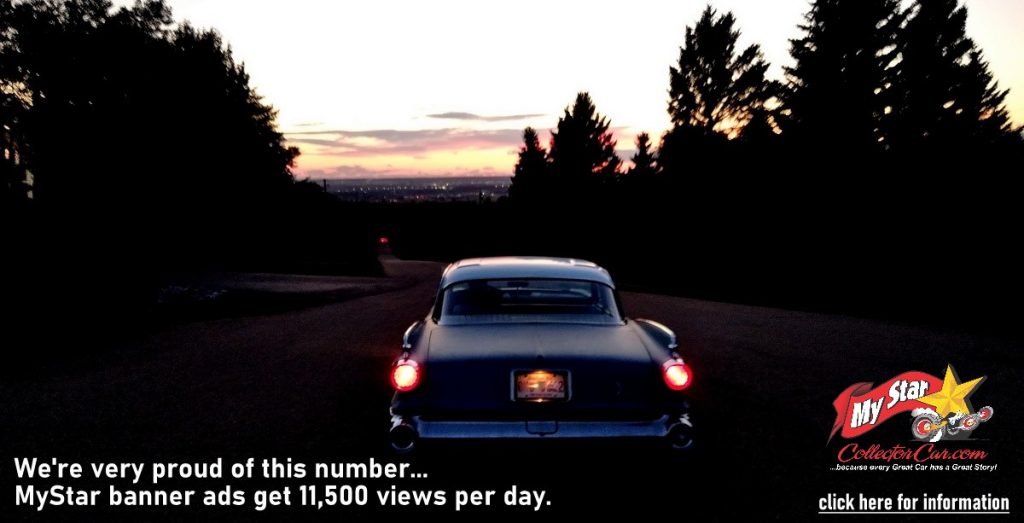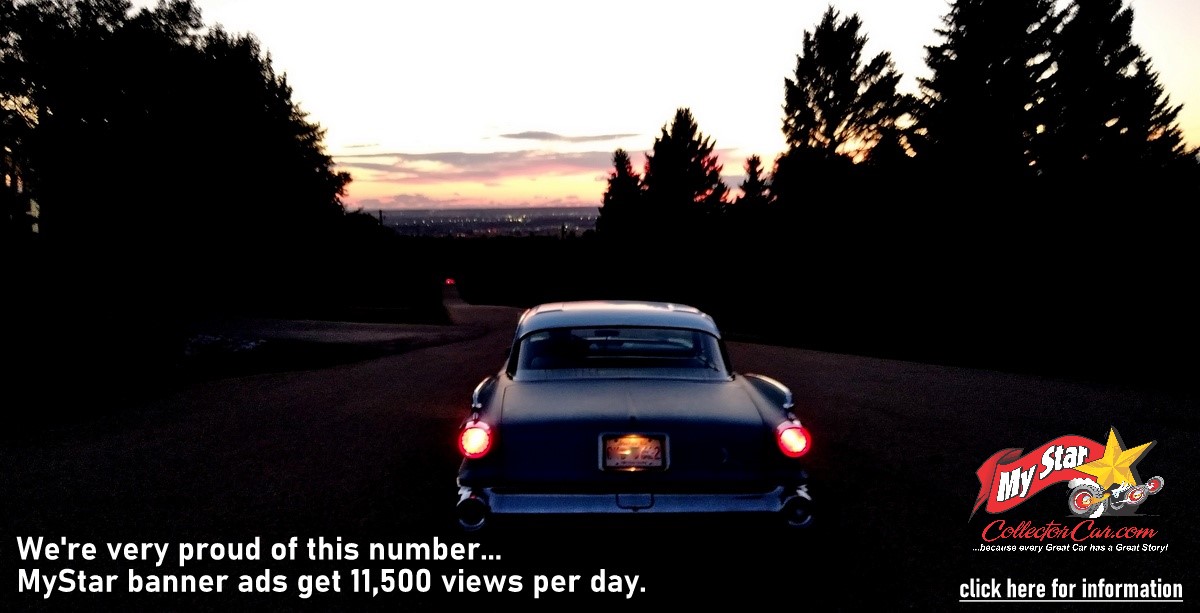 Guy's goal was simple–build a street-friendly version of a barebones NASCAR '68 Plymouth, so he left in a rough, pre-paint version. Guy even left the cat prints on the car left behind by the family feline, because his kids told him not to change the surface.
The engine part of the equation was important because it had to have a hemi. The King ran his '68 Plymouth with a hemi so Guy went down the same road–but he used a Gen 3 hemi. Guy grabbed a 5.7 hemi out of a 2003 Ram 1500 and upgraded things like the fuel injection system and electrical components. He said it has 450 horsepower in a very manageable package.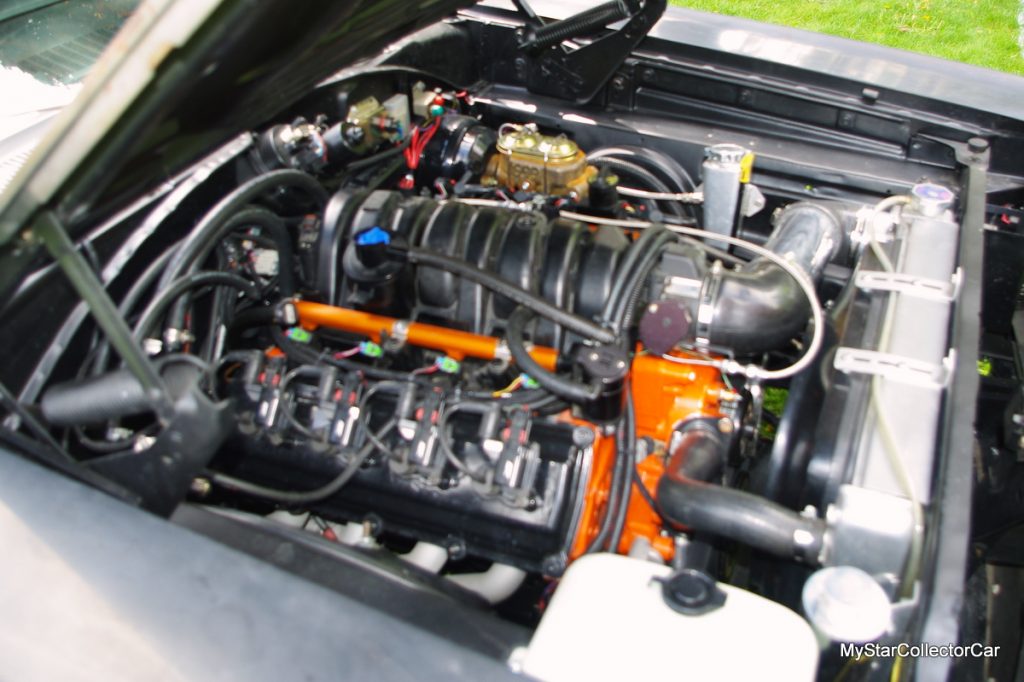 Guy went with an aftermarket 5-speed automatic transmission with a 3:51 rear gear so the Plymouth has a perfect balance of power and efficiency. The transmission was a complicated process, but Guy made it work. The results were good because he can run the car at 75 mph/2200 rpm all day so the Gen 3 hemi gets solid mileage at highway speed.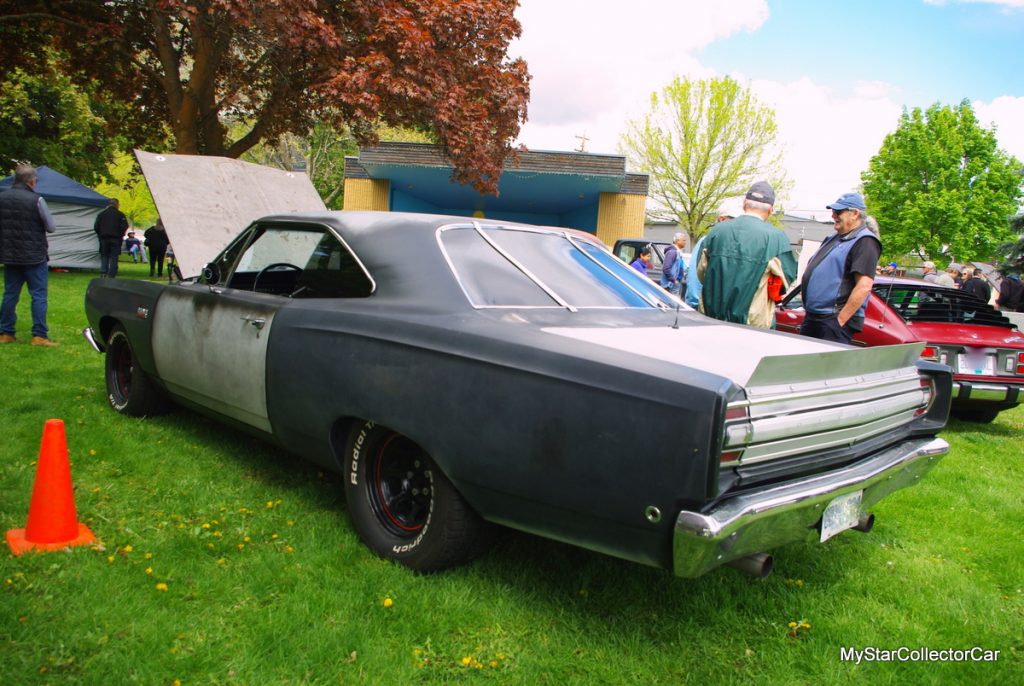 The Plymouth has regular leaf springs because Guy "wanted to preserve what they did back then", but wider tires are not an option because he'd have to notch the frame to make them work. The interior is basically stock, but the console is out of a Mercedes because Guy wanted great cup holders and a compartment for his electronic stuff.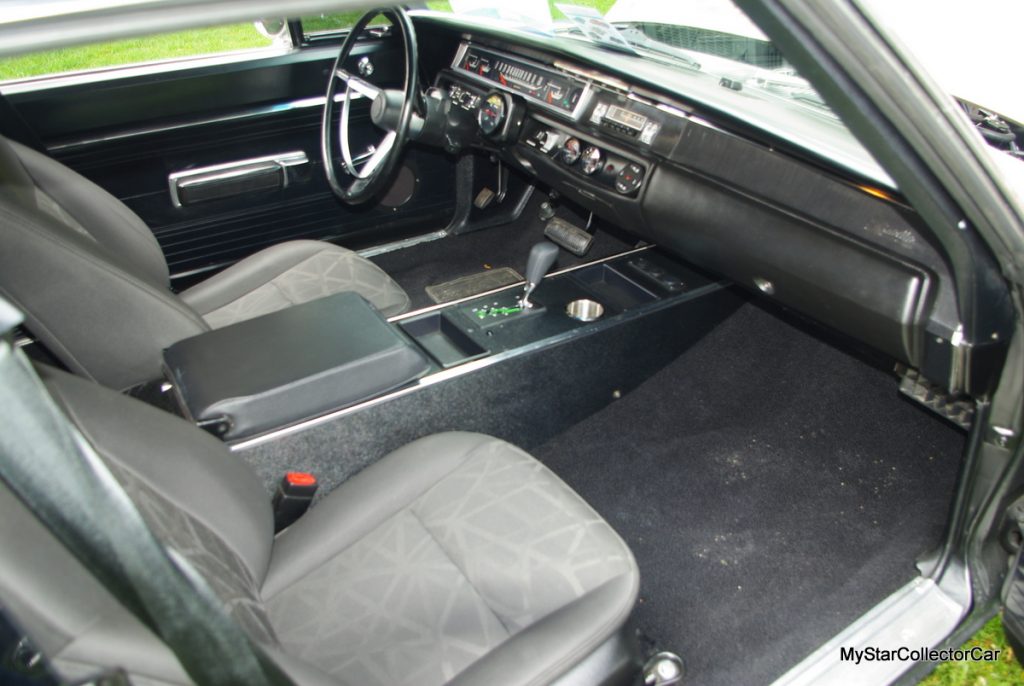 There's a three-inch stainless-steel exhaust out the back, but Guy is still wrestling with the idea of a side dump NASCAR-style exhaust. He's concerned about the noise and the exhaust smell, but it's not off the table.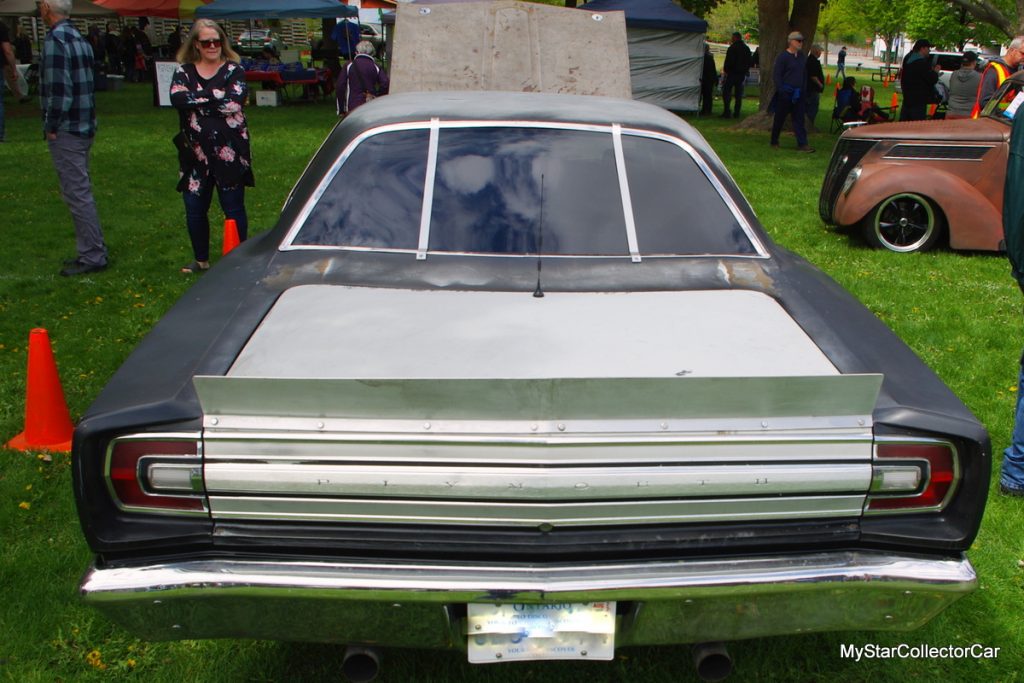 Guy likes the unfinished look of the car because it's a low risk/low maintenance car, but he says "there's a 50-50 split on the finish. People either love it or they ask when it's going to be painted?". He has no plans to change it because this is an all-weather and all-season car. Guy said, "the best part is if you break it, you can fix it".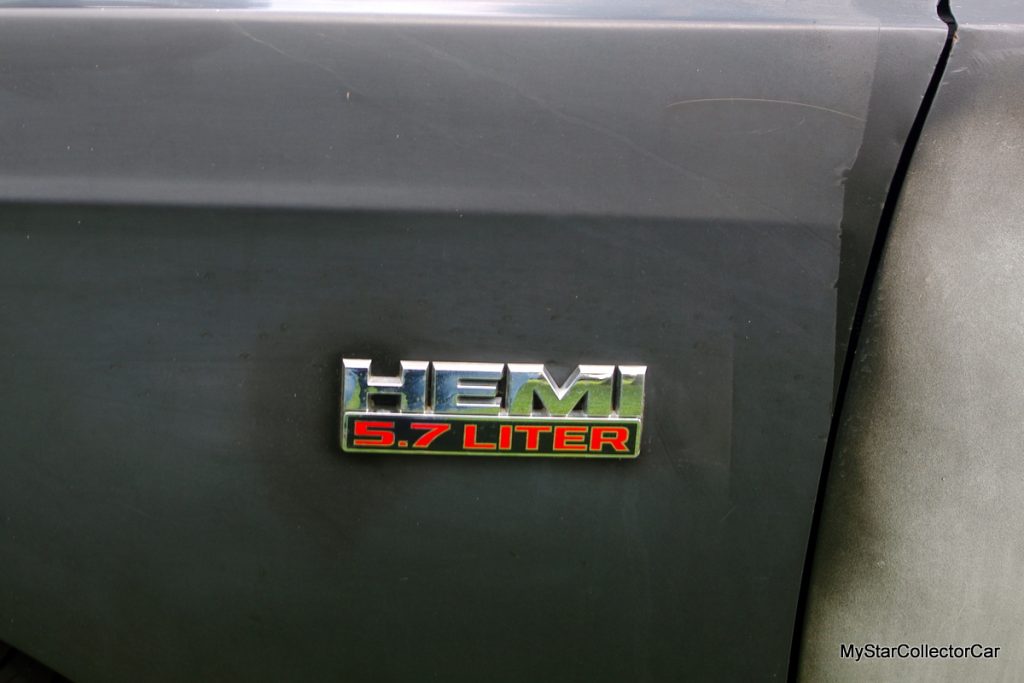 By: Jerry Sutherland
Jerry Sutherland is a veteran automotive writer with a primary focus on the collector car hobby. His work has been published in many outlets and publications, including the National Post, Calgary Herald, Edmonton Journal, Ottawa Citizen, Montreal Gazette, Saskatoon StarPhoenix, Regina Leader-Post, Vancouver Sun and The Truth About Cars. He is also a regular contributor to Auto Roundup Publications.
Please re-post this if you like this article.