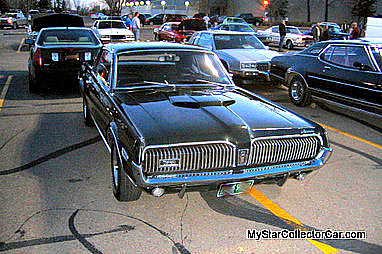 Doug Sandall was a young guy working part time at Safeway in 1968.
He was unable to resist the sheer appeal of an affordable hot rod, the 1968 Plymouth Road Runner, so he bought one.
It became his signature ride during the mandatory hell-raising phase of his late teens.
To this day Doug still misses his Road Runner, but he always liked the Mercury Cougars, and his brother in law's interest in these four-wheeled felines brought Doug into the cat world.
Doug is an accountant so his natural instincts lean toward prudent financial investments. The 1968 Cougar is a car with a less popular history than its famous Mustang cousin. It was a little more prim and proper because it had a Mercury nameplate, but that simply meant comfort along with the muscle under the hood.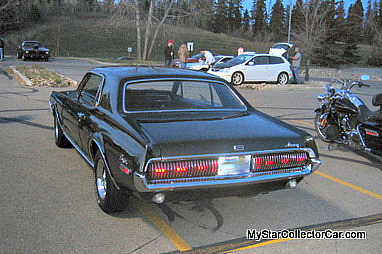 The bottom line for Doug was the purchase price for a solid 1968 Cougar was typically less than a 1968 Mustang and that price tag angle appealed to his accountant's soul.
Plus the Cougar was a restored car-the painful restoration costs had already been shouldered by the previous owner. The last owner's depreciating asset invited a sale price that was greatly appreciated by Doug, enough for him to buy the car and pacify his accountant side with the price.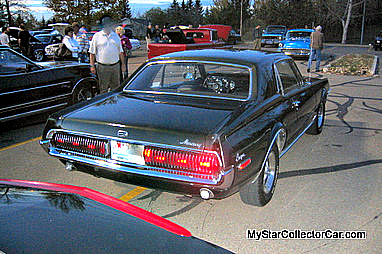 Every car guy buys into cars for emotional reasons and should thank their lucky stars that they are not accountants because number-crunchers have to contend with their professional side when they buy vintage rides.
Doug got lucky because his numbers really added up and now he owns a beautiful 1968 Cougar.
Jim Sutherland
More car stories at–https://www.mystarcollectorcar.com/