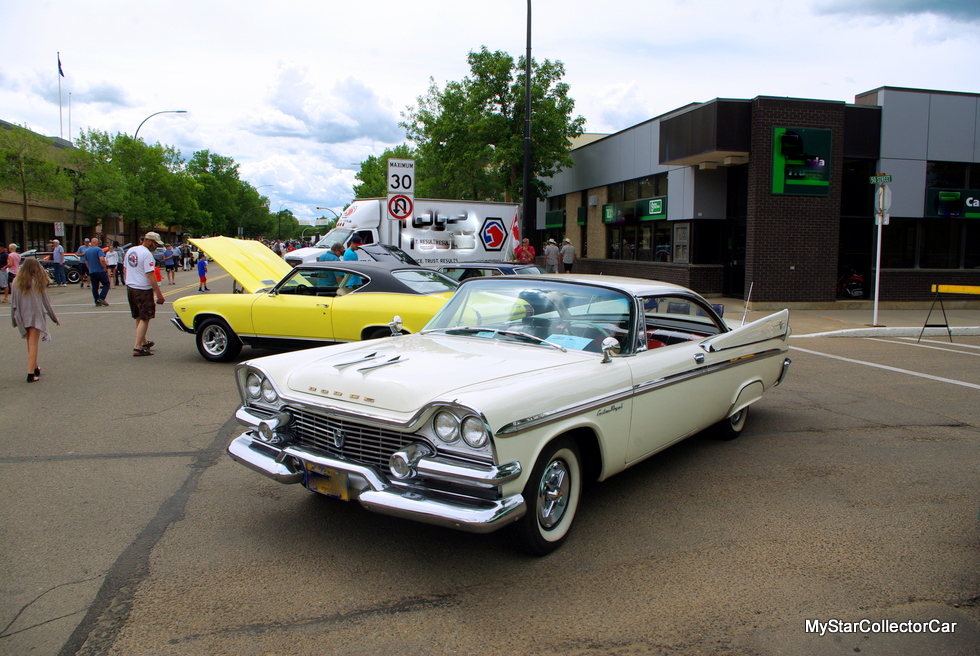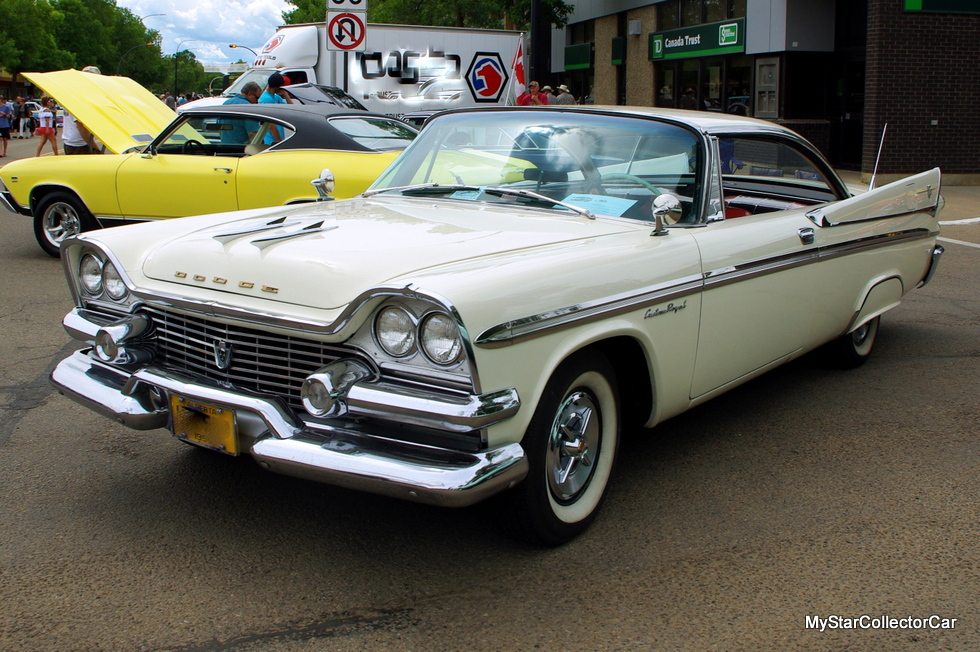 The Holy Grail car in the hobby is the survivor.
Survivor status gets thrown around loosely in many circles but a true survivor car is one with a documented history and clear evidence of original status.
True survivor cars are like a time capsule because they represent the closest version of what rolled off the assembly line decades ago—this 1958 Dodge Custom Royal Spring Edition.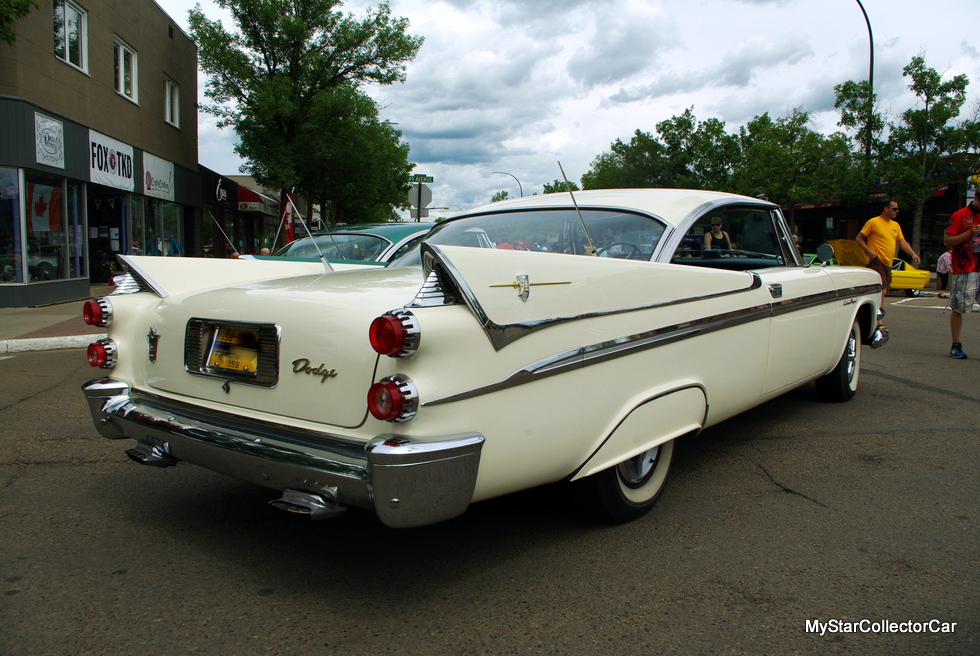 Ken Rice is the proud owner of this 38,000 original miles classic fin car and it does represent everything that is appealing about a survivor vehicle. In this case the Spring Edition makes it even more unique because they made fewer of them.

Ken is a student of this car and he explained how the Spring Editions were "designed to sell last year's models before the new 1959 models hit the showroom".  Detroit liked to make last year's models look like old news to the buyers so they had to give incentives to buyers like nicer trim packages and more options thrown in as part of the list price.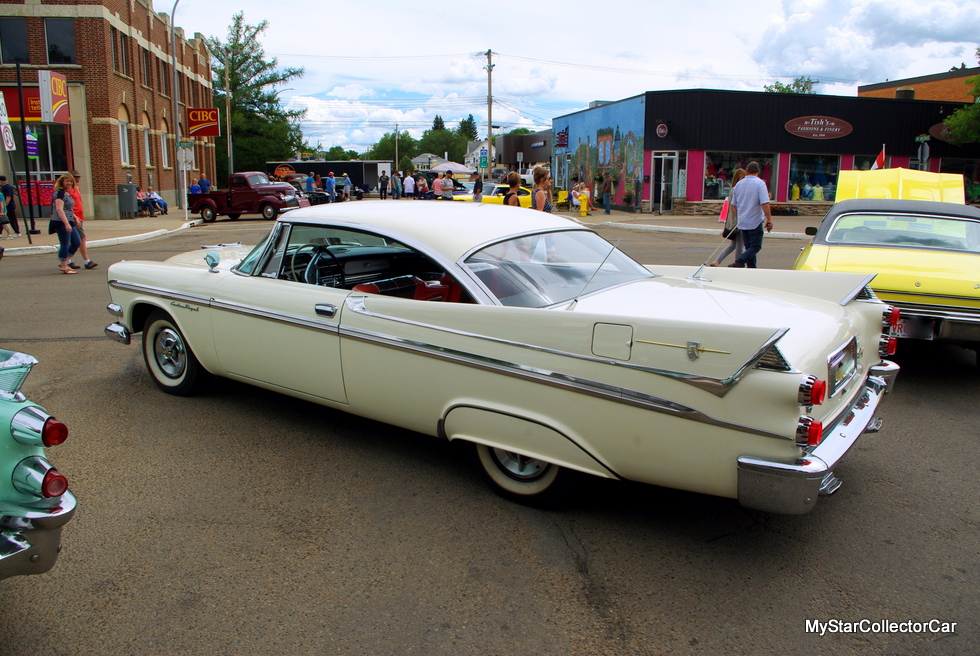 This '58 Dodge has a long history with the previous owner and he preserved in in its original condition so Ken bought the history with the car. This Custom Royal still has the original plastic on the seats so the interior is in nearly showroom condition.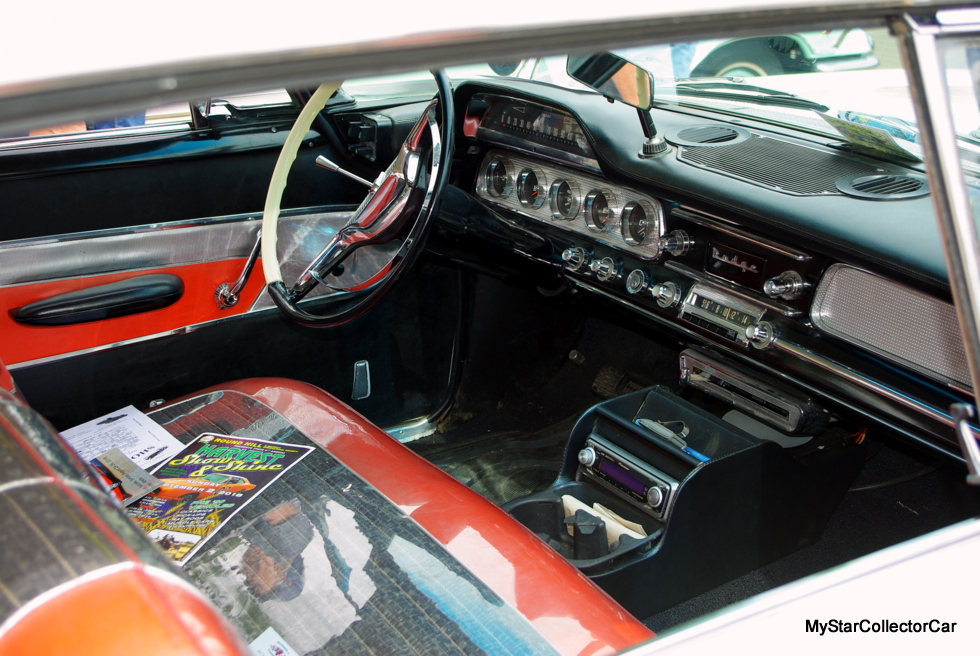 The paint is straight from the factory 60 years ago and it's in incredible condition—it matches the stainless trim and the bumpers because every piece on this Custom Royal is pristine. The wheel covers have been through a major reconditioning to get them to showroom status.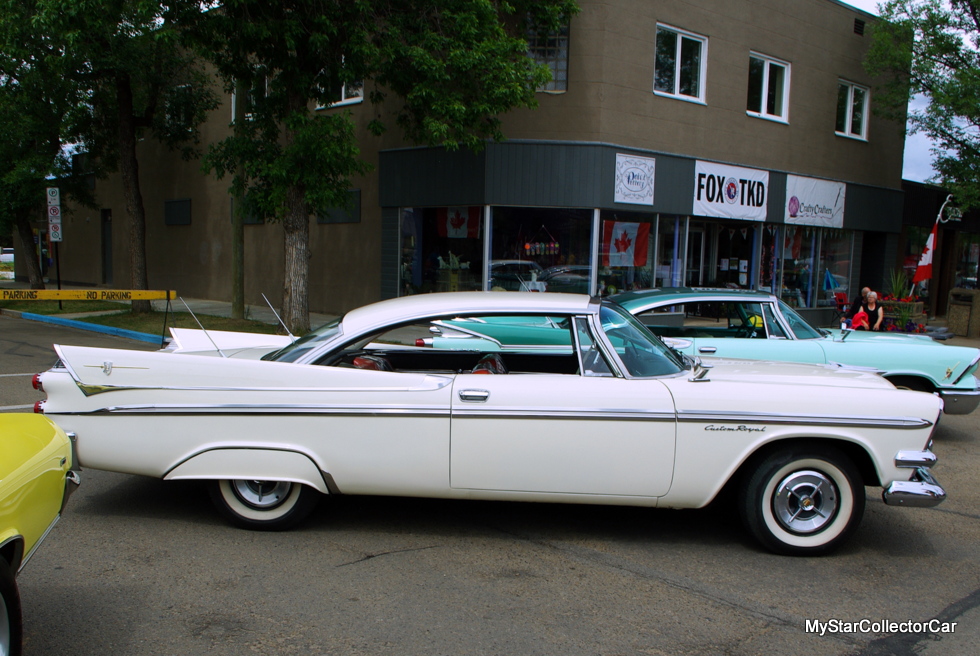 This car has a number of options but the biggest one is the 361 cubic inch V-8 under the hood. That was the top of the line engine option back in 1958 for the Dodge lineup so this Spring Edition came with a bigger punch.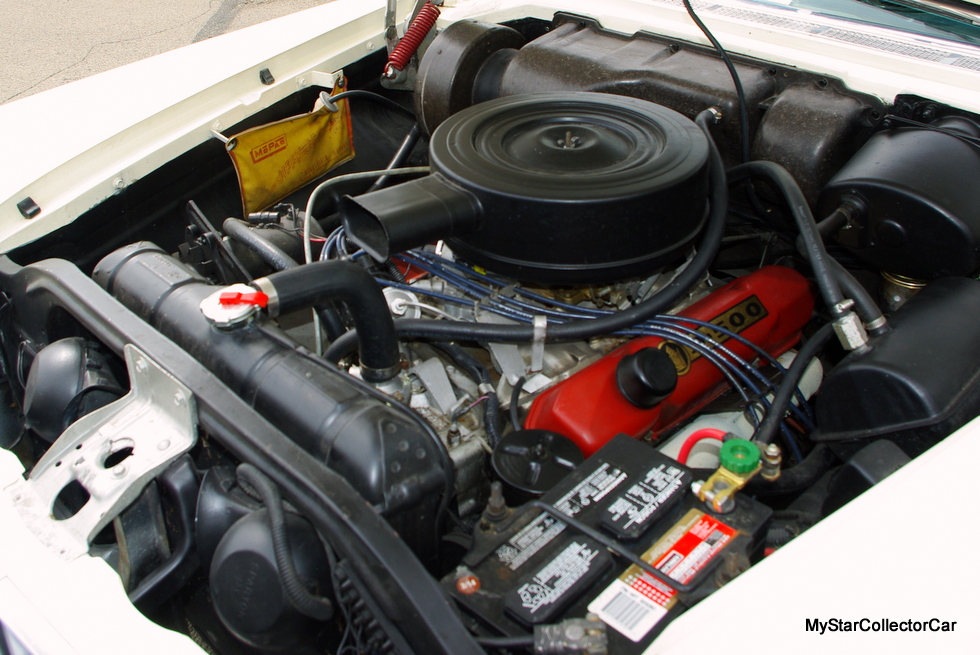 Ken isn't afraid to tweak his survivor '58 Custom Royal to suit his own tastes. He added the dual antennas to the rear deck because he "likes the look" and he had a specialist match the paint after he repaired the hole where the original one was on the front fender. Ken is also a big believer in fender skirts on these Exner era cars so he added them to his Dodge.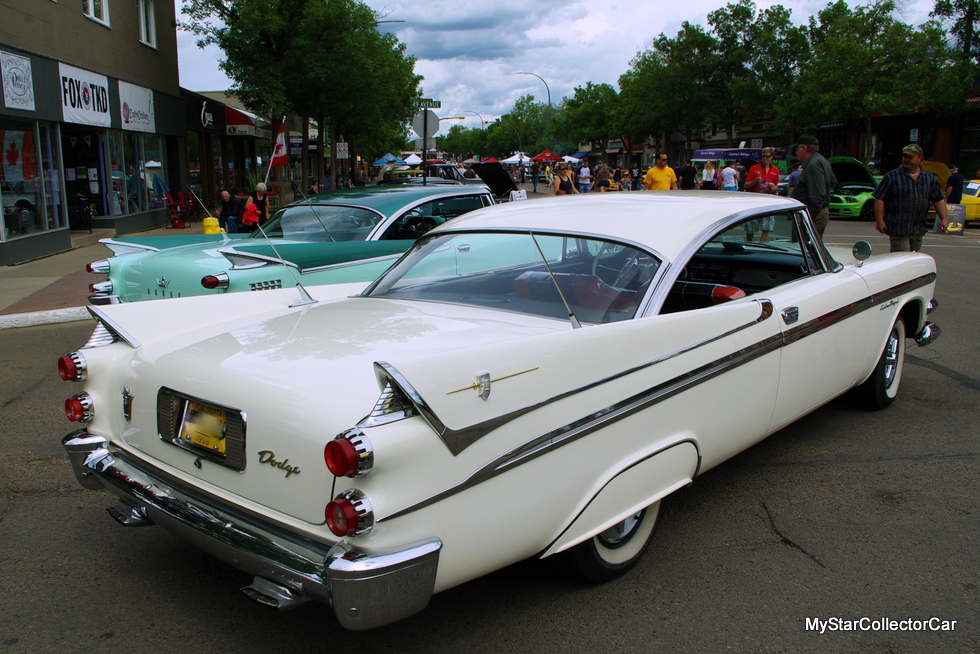 There are a few other things on this car that wouldn't have come from the factory. The disc brakes are a feature Ken believes in so this car was retro-fitted because he is not a "trailer queen guy" so he wants a little more stopping power. The best part about all these modifications is that they're either period correct or easily undone in the case of the disc brakes.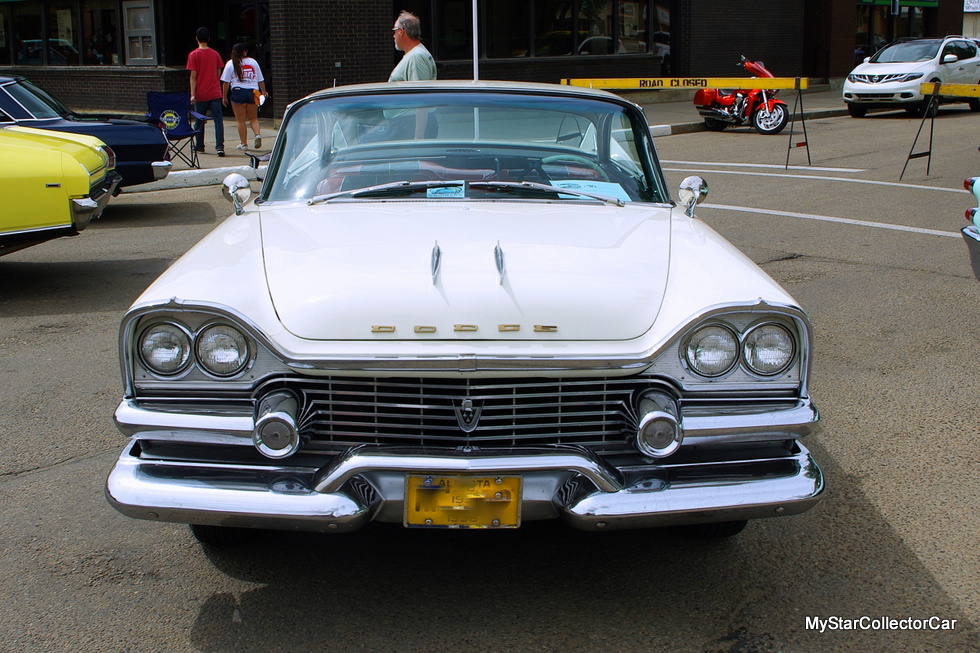 Ken really likes the feel behind the wheel of his '58 Dodge. He described the experience as, "a dream to drive—just like driving a new car". That's a big endorsement because this car is running on its original front end components so this is definitely what he would have experienced back in 1958.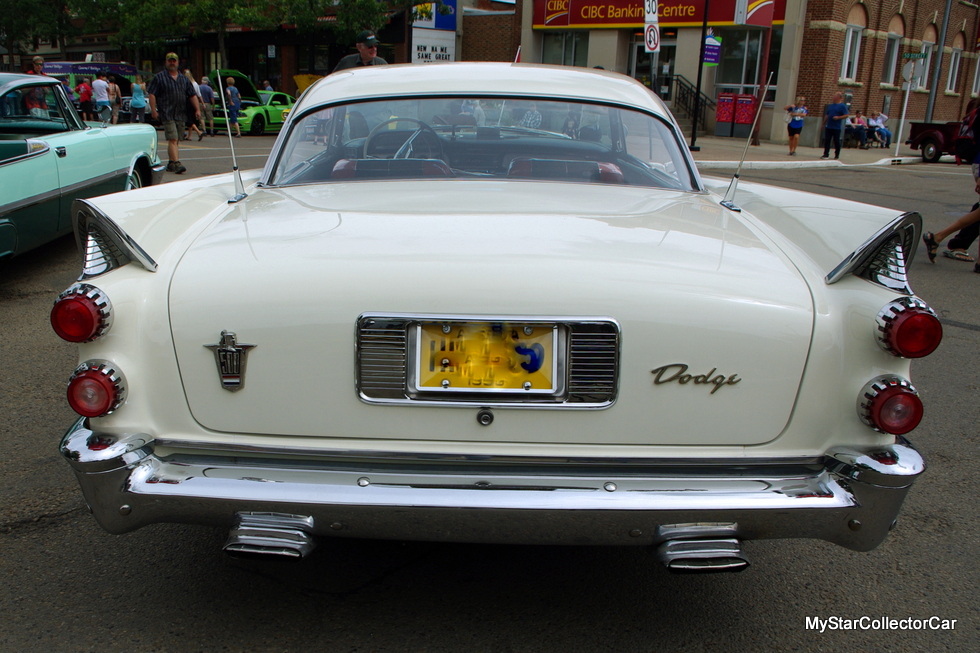 He runs this '58 Dodge at 70 miles per hour for a simple reason—he said he "could go a lot faster" but he likes the idea of being able to "still drive tomorrow". That's sound reasoning in today's world of traffic.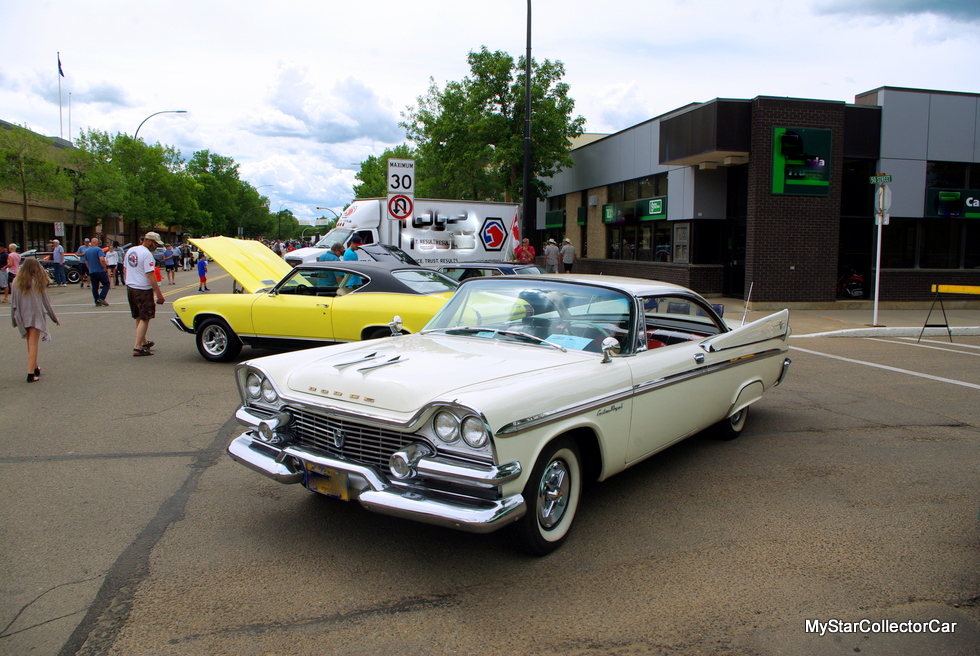 The survivor factor was huge for Ken but the biggest draw for this car was its scarcity as he explained: "I like Custom Royals because they're a lot harder to find than something like a '57 Chevy".
By: Jerry Sutherland
Jerry Sutherland is a veteran automotive writer with a primary focus on the collector car hobby. His work has been published in many outlets and publications, including the National Post, Calgary Herald, Edmonton Journal, Ottawa Citizen, Montreal Gazette, Saskatoon StarPhoenix, Regina Leader-Post,  Vancouver Sun and The Truth About Cars. He is also a regular contributor to Auto Roundup Publications.
Please re-post this if you like this article.