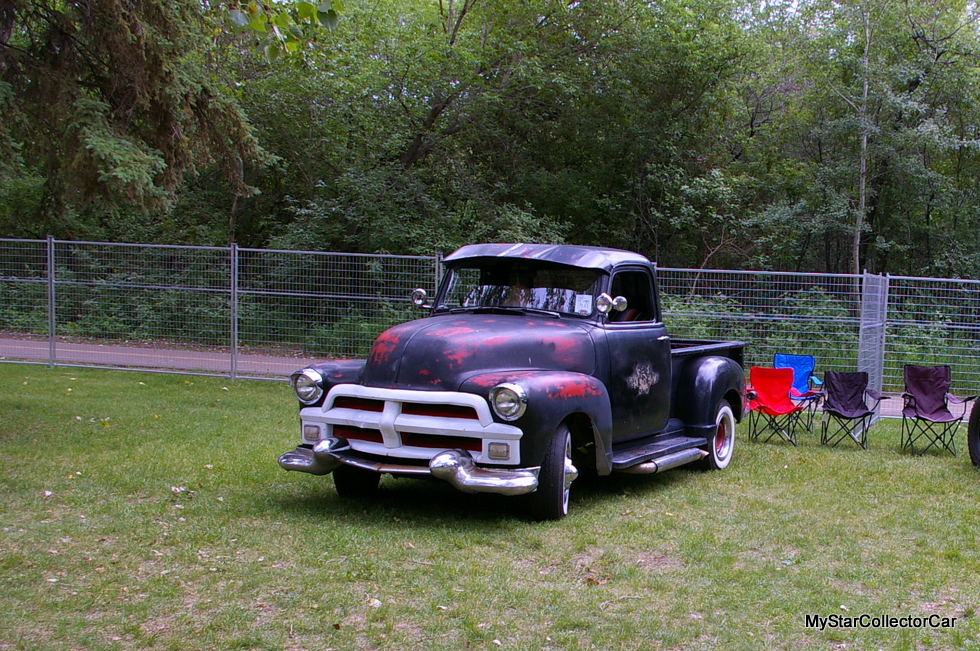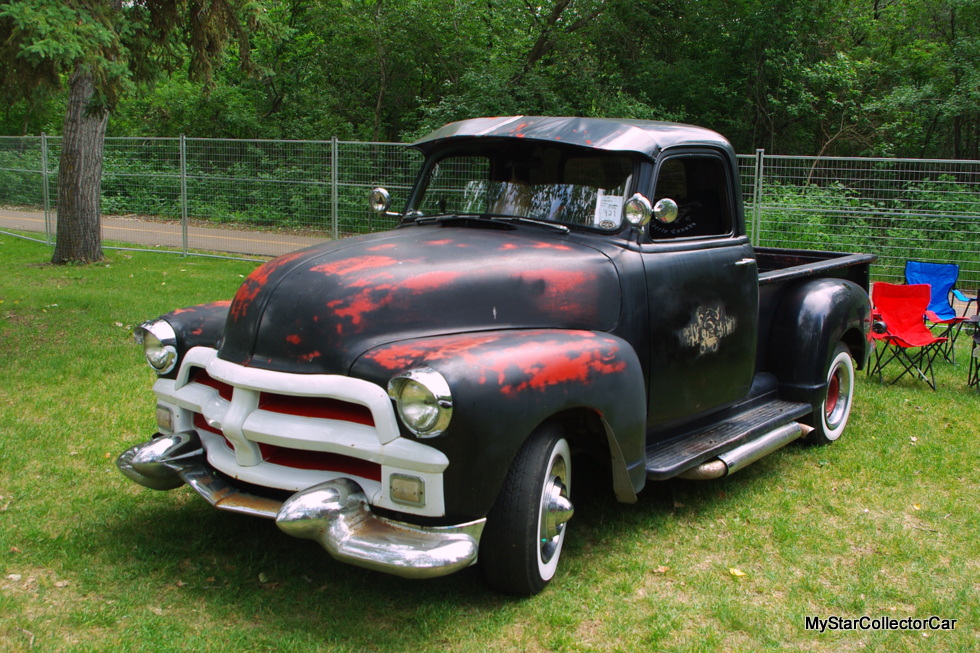 A 1954 Chevy truck was built to perform during a bygone era when they were used every month of the year.
These vehicles were built for hard work under harsh conditions and their owners spent time behind the wheel under the same conditions.
These days the few 1954 Chevy trucks that are still on the road have mostly retired from active duty under tough conditions.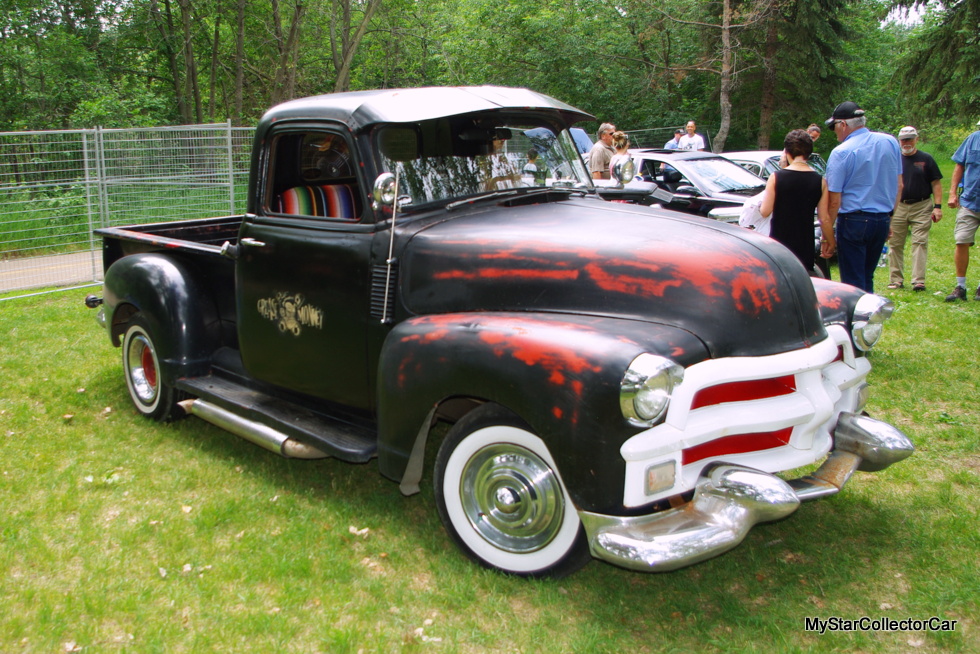 Today's circumstances for ownership of a 1954 Chevy truck do not apply to Pablo Lopez. He is a dyed-in-the-wool car guy who lives in one of Canada's coldest major cities. His area has short summers and long cold winters that are not kind to people or vehicles. Despite the frigid reality of his location, Pablo drives his 1954 Chevy truck every month of the year.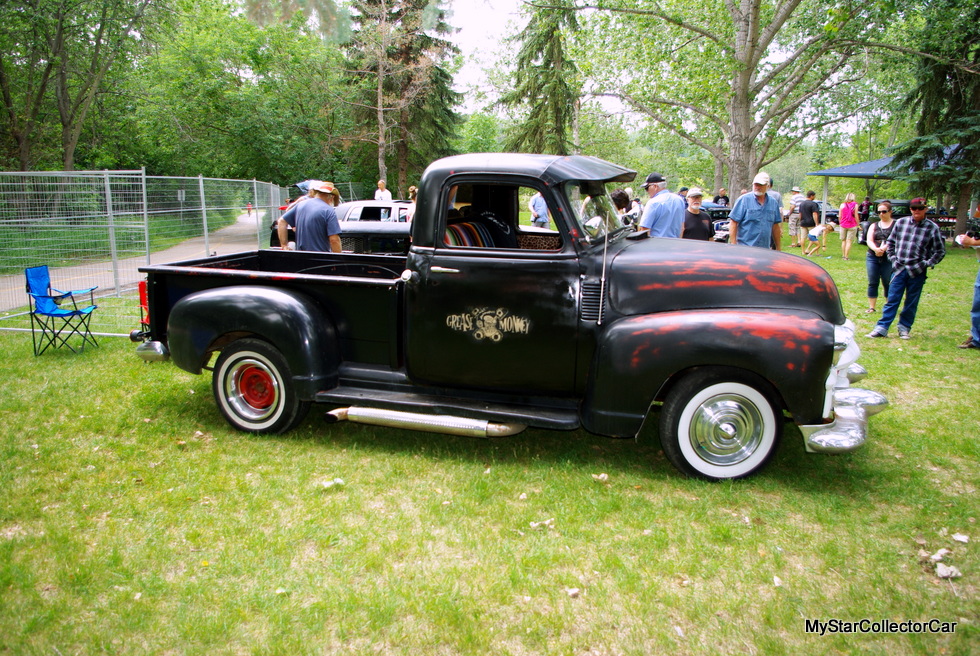 Pablo is a talented car guy who respects the old school hot rod philosophy where projects were built by people who were able to use donor vehicles and stuck to a strict budget. He was more than willing to buy into a retro mix-and-match build for his 1954 Chevy pickup. 
Pablo's '54 Chevy has a 350 Chevy small block bolted up to a Turbo 400 automatic tranny with a cool (and tall) custom shifter in the truck's cab.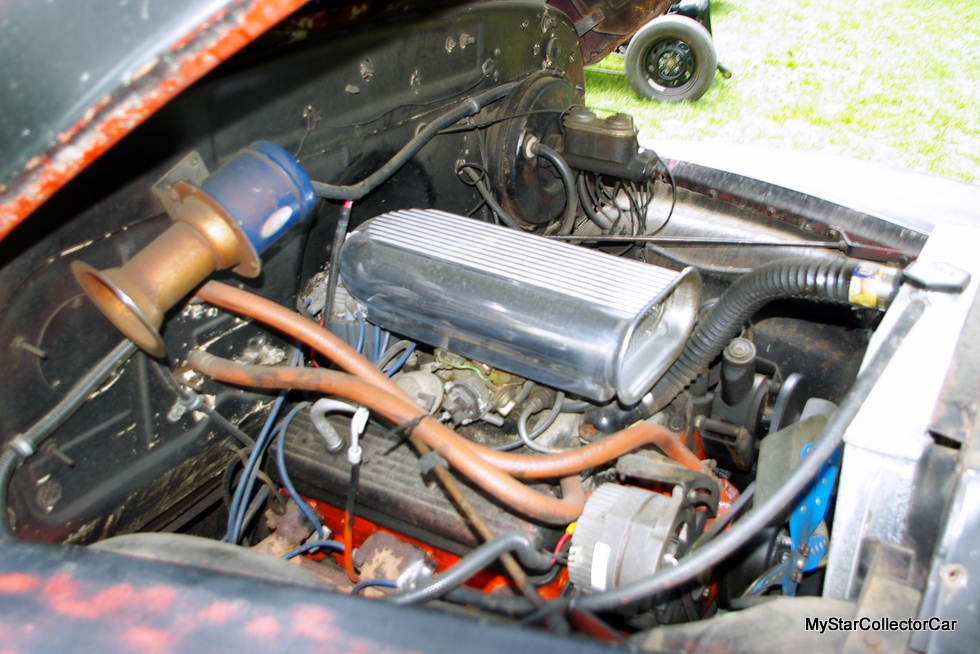 Pablo leaned toward the 1950s for the custom touches on the exterior of his custom Chevy truck. The pickup's rear bumpers were built from the front grille of a 1957 Chrysler and give the '54 Chevy truck a very unique custom style.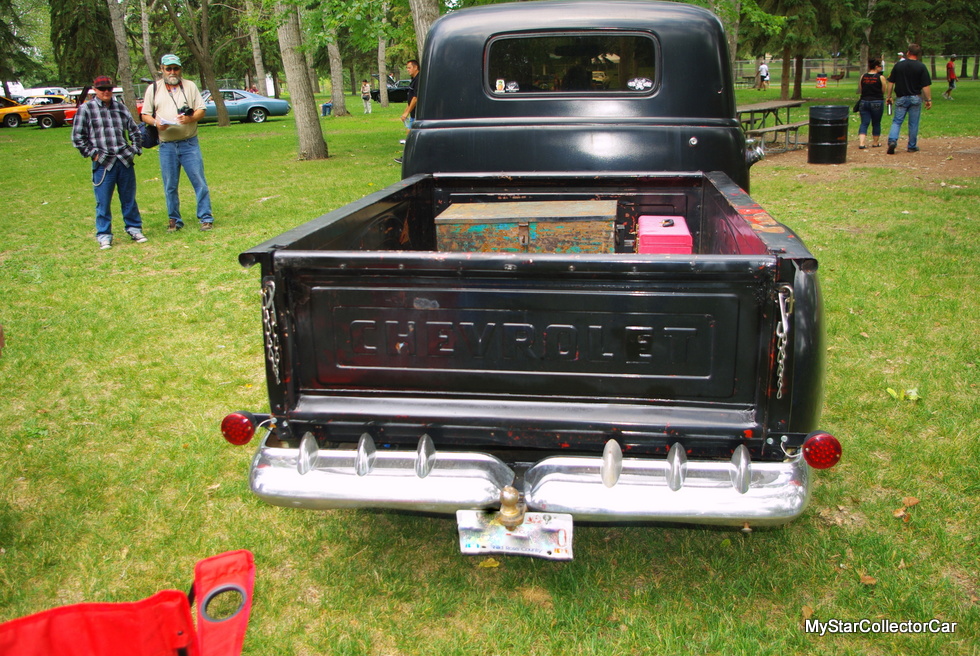 A 1956 Cadillac donated the front bumper on Pablo's truck- plus it now sports 1953 Caddy wheel covers on the very cool pickup.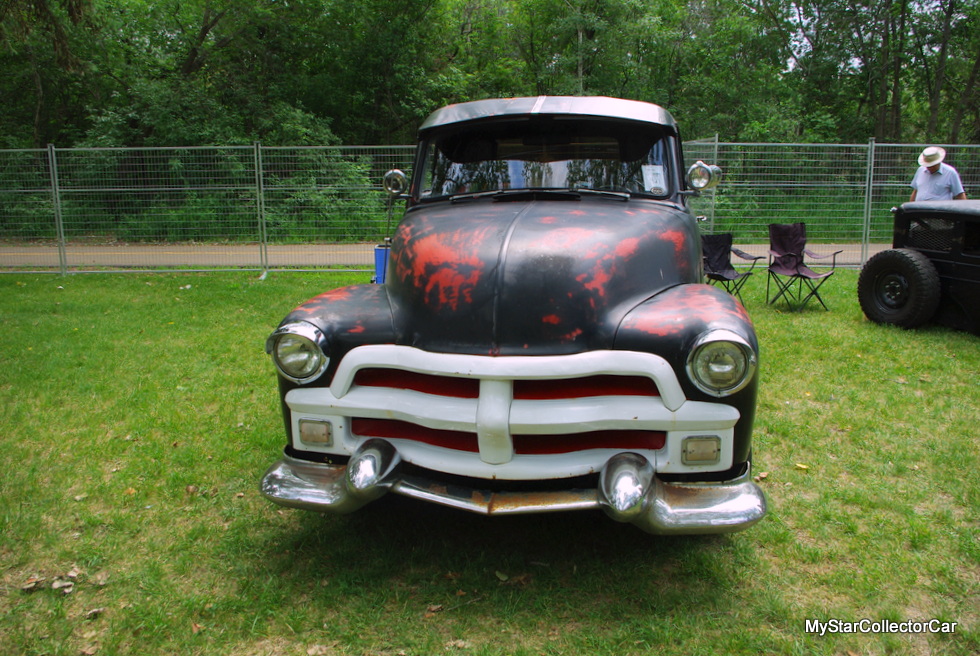 The unique headlights on the truck were originally found on a 1953 Buick and really enhance the overall style of the custom Chevy pickup.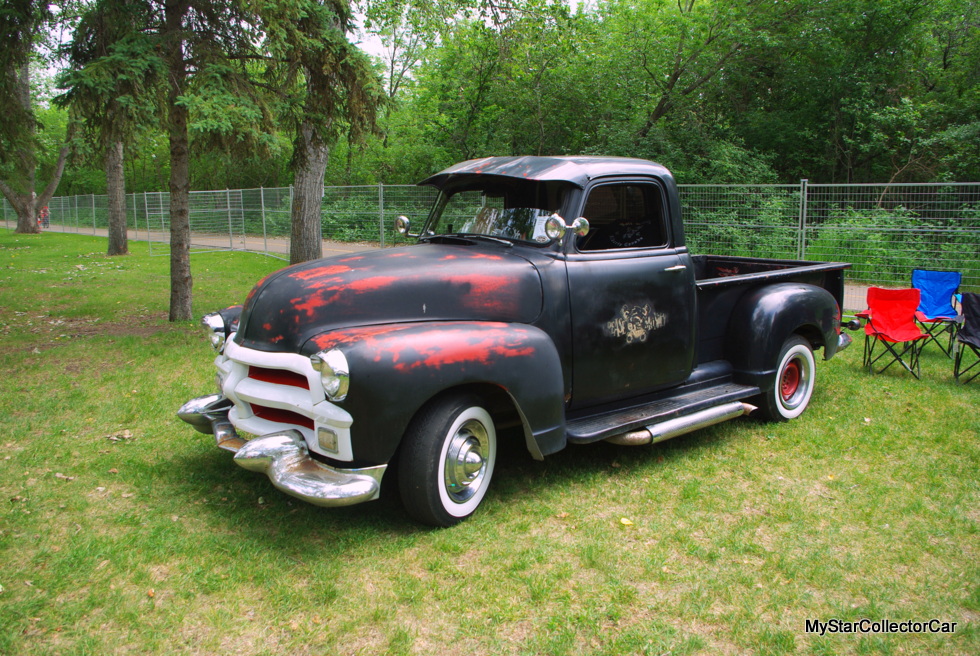 The current seat was originally found in a 1952 Ford truck and the steering wheel was originally part of a 1949 Buick. Things got a little newer on the custom touches because the steering column and box were donated by a 1979 Ford LTD.
The 64-year-old truck now has a dual master cylinder and power brakes mated up to its original drum brake system. Pablo wanted to note that his truck still has its original heating system that "sucks….." in his opinion.

Our best guess is Pablo figures out a way to upgrade the heat if time and the frigid winters in his region allow him an opportunity (and motivation due to the cold temperatures) to make an upgrade to the heat inside the cab.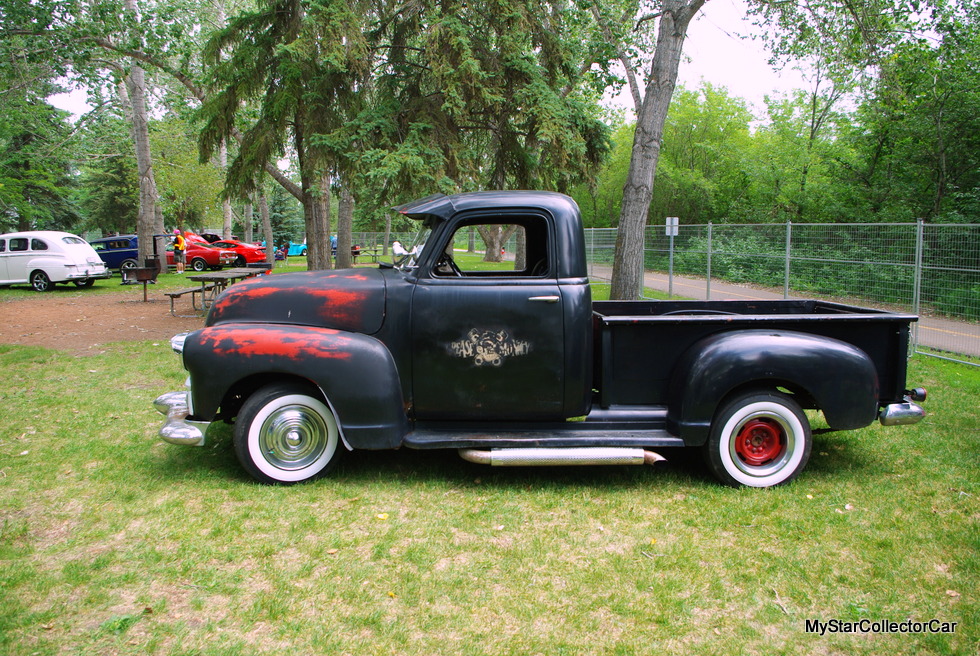 Pablo added that his truck still has its original undercarriage and it performs well on the road. In fact, Pablo is not afraid to drive his '54 Chevy on the highway when the opportunity presents itself to him.
The basic philosophy behind the build reflects Pablo's own belief in a vehicle that wears its heritage on its exterior skin-both its original and custom components.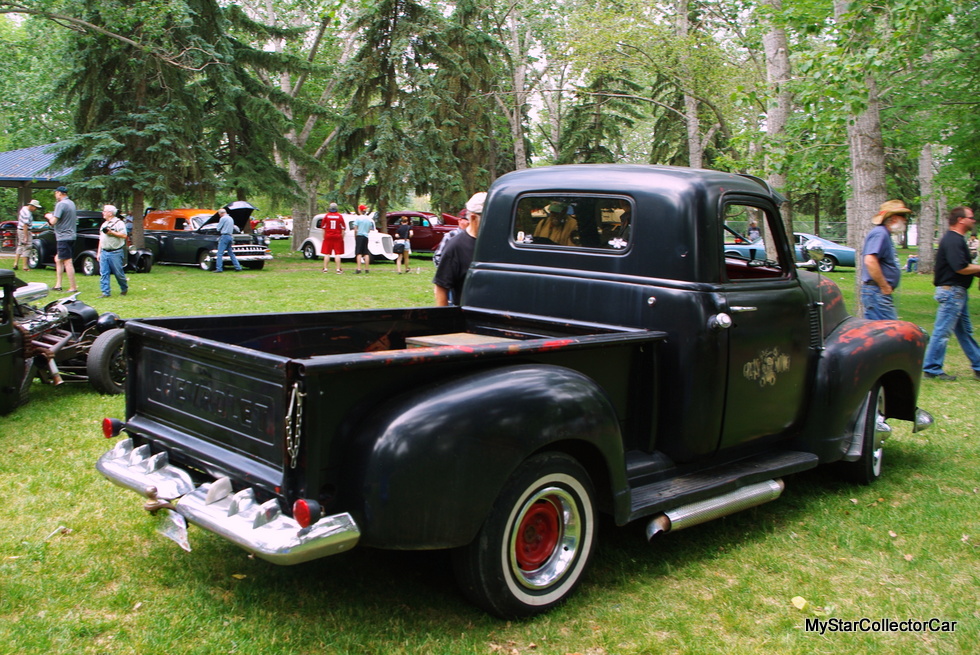 Pablo also believes his personal ride needs to stay on the road 12 months of the years so it can continue to build its future heritage.  
BY: Jim Sutherland
Jim Sutherland is a veteran automotive writer whose work has been published by many major print and online publications. The list includes Calgary Herald, The Truth About Cars, Red Deer Advocate, RPM Magazine, Edmonton Journal, Montreal Gazette, Windsor Star, Vancouver Province, and Post Media Wheels Section.