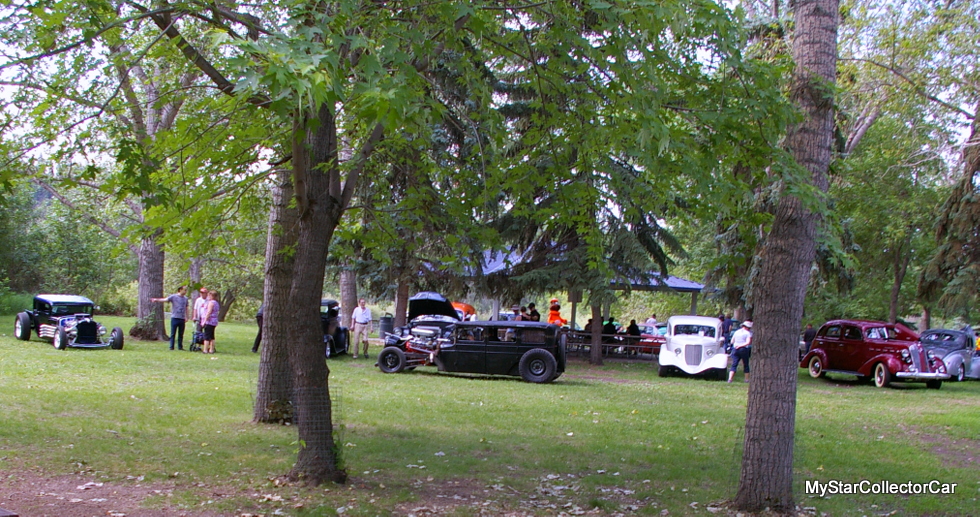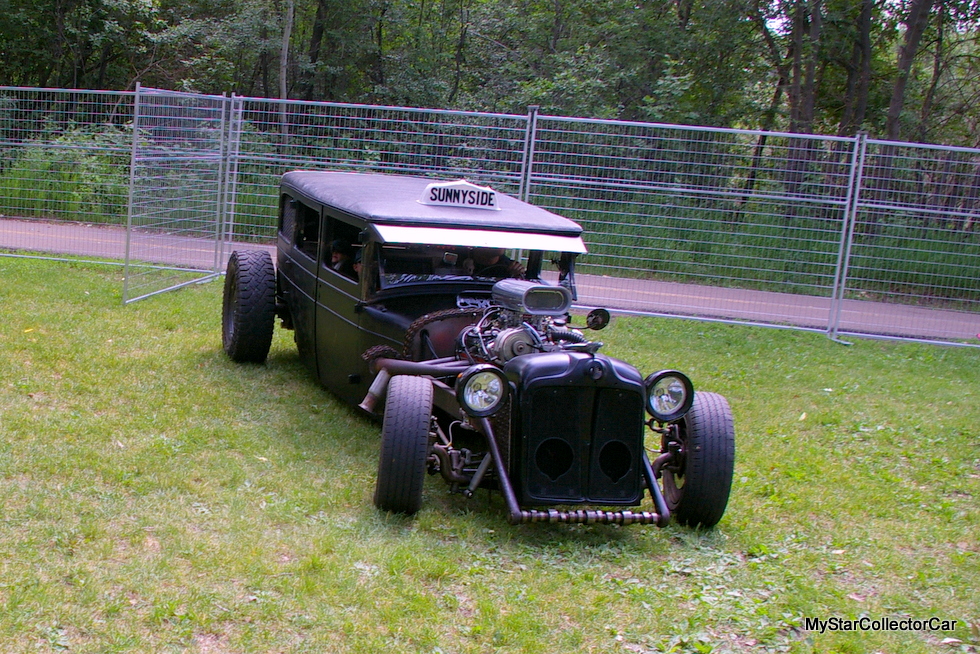 Rat rods are a free form style of expression in car guy world because their owners can put their own personal stamp on these unique rides.
A 1927 Chrysler rat rod appeared at a summer car show and had many offbeat features that included a load of kids in the unique car.
Owner Ryan Fletcher is a welder by trade and makes a living in the rough and tumble world of the oil patch as a contractor.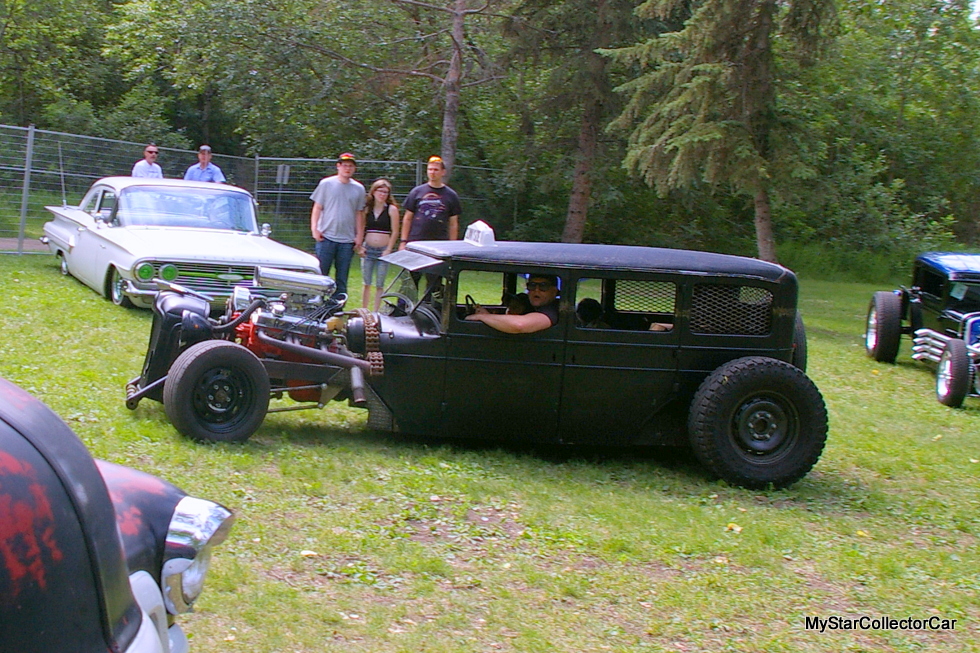 He is also the owner and creator of the '27 Chrysler that was built with pieces from the many components of Ryan's life. The most noticeable feature is the taxi cab light on top of the rat rod which was used by his grandfather during a bygone era when Ryan's granddad had a cab business in Toronto, Ontario.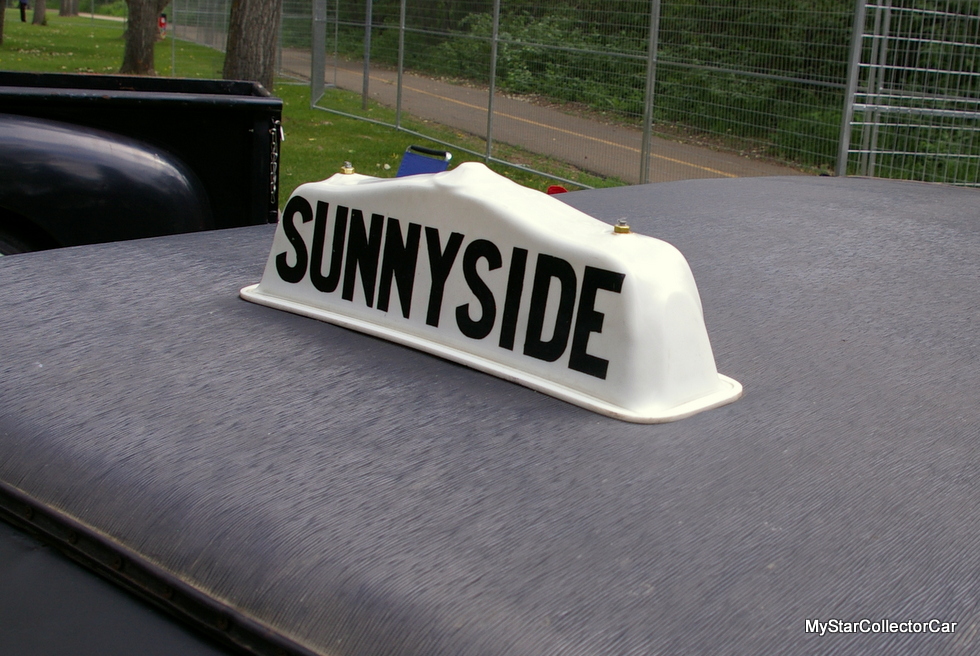 The taxi meter inside the Chrysler is also a memento from his grandfather's business and is a good example of Ryan's personal touches on the rat road project.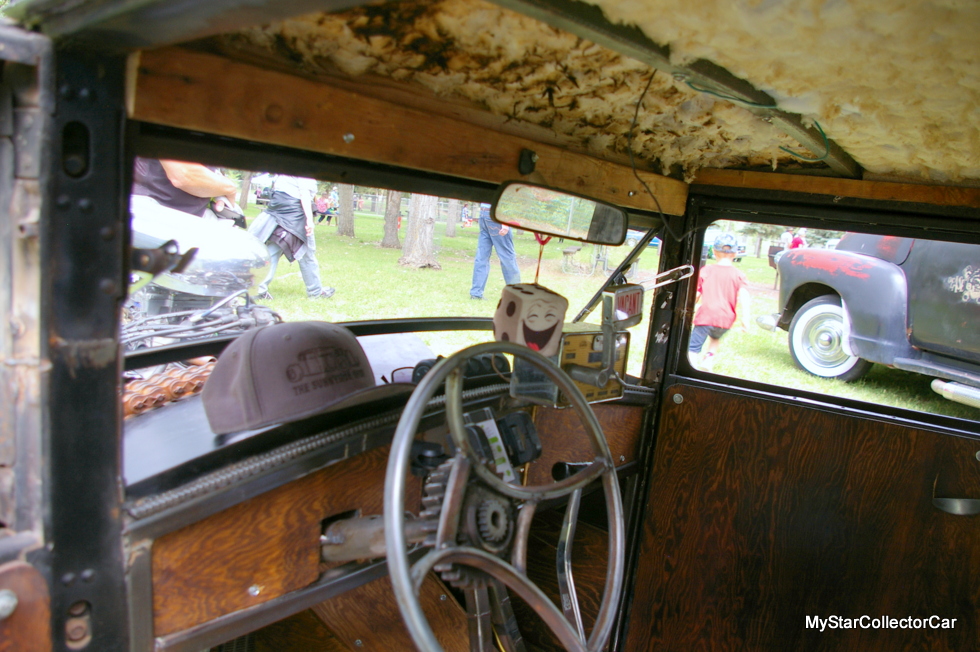 Ryan was also able to recognize his life as a welder with the heavy duty chain on his Chrysler that is commonly used on oil rigs.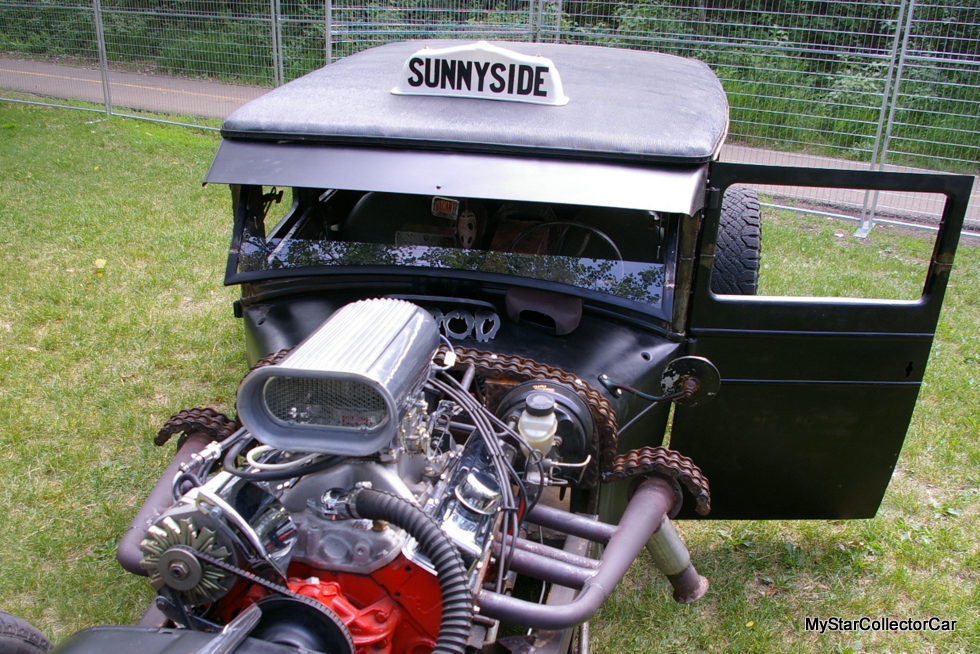 The rear bumper on Ryan's Chrysler rat rod is a camshaft that came out of an 18 wheeler Volvo big rig's engine and the front bumper came out of a heavy duty IHC engine. The front cowl was donated by a vintage Ford tractor and the mirrors were from a 1951 Chevy truck.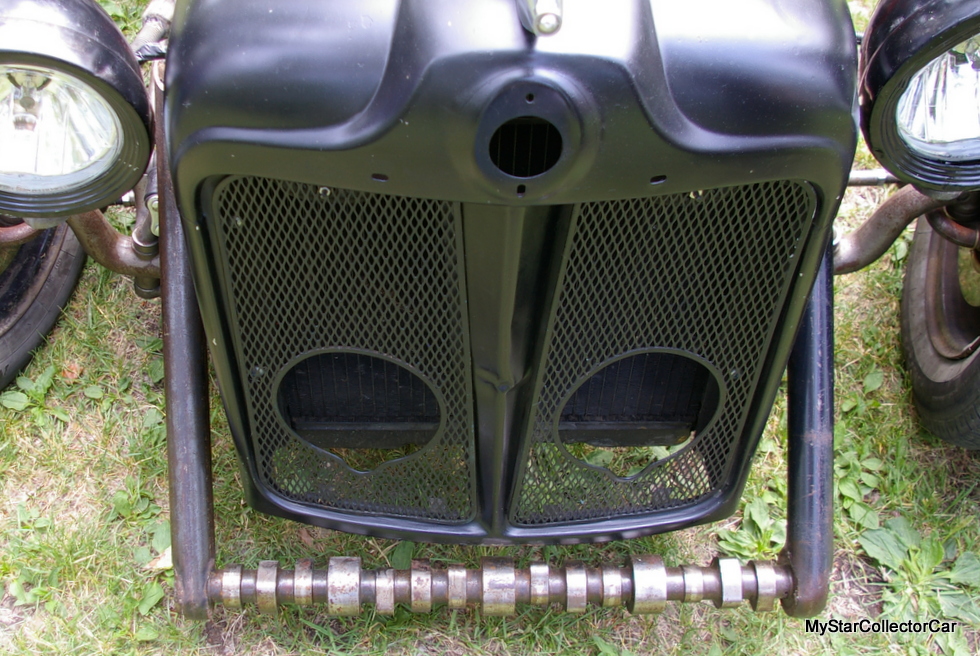 The '27 Chrysler now has a front disc/rear drum combination that includes a power booster to slow down this creative rat rod. It also has halogen lights in the Chrysler's original buckets.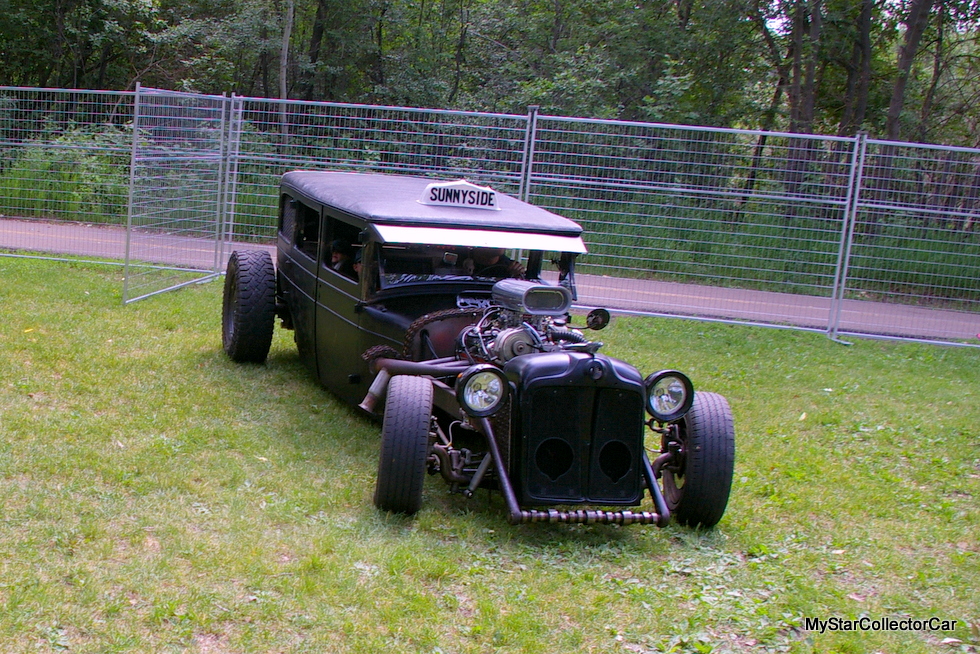 MSCC mentioned that Ryan was a welder. Consequently, he was able to build a custom frame for his rat rod project so his 1927 Chrysler could handle some major upgrades to its original power train. It now sports a 307 cubic inch Chevy small block bolted up to a Turbo 350 automatic tranny.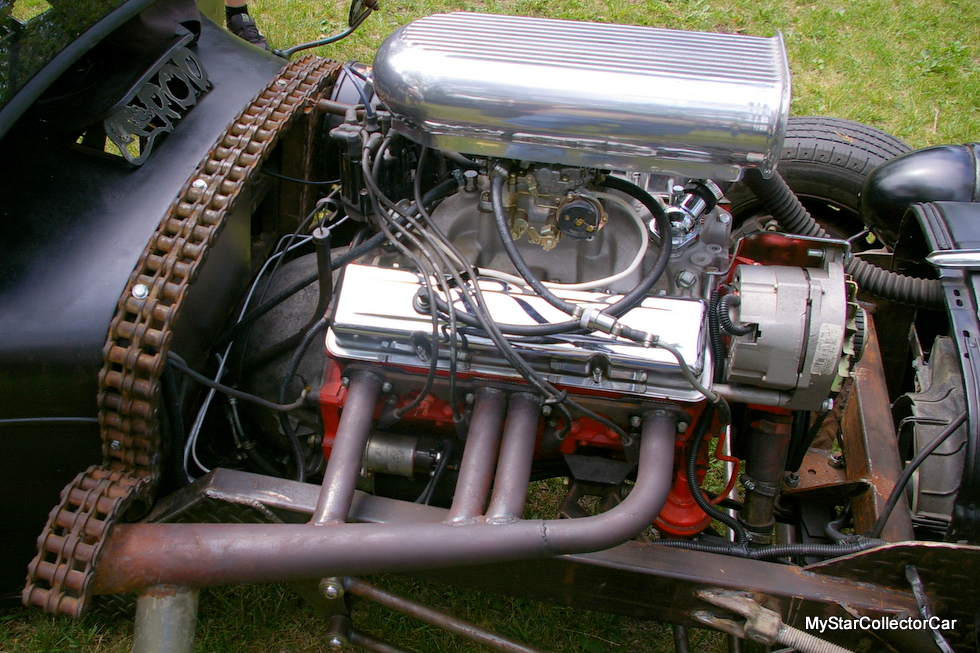 Ryan was well aware of the most important part of a classic rat rod build: "Build as cheap as you can", in his words. He has invested plenty of sweat equity in the project to help keep his costs at a reasonable level.

The entire build took about a year and a half, although Ryan is certain he could build another one in a shorter period of time the "second time around" because he learned along the way.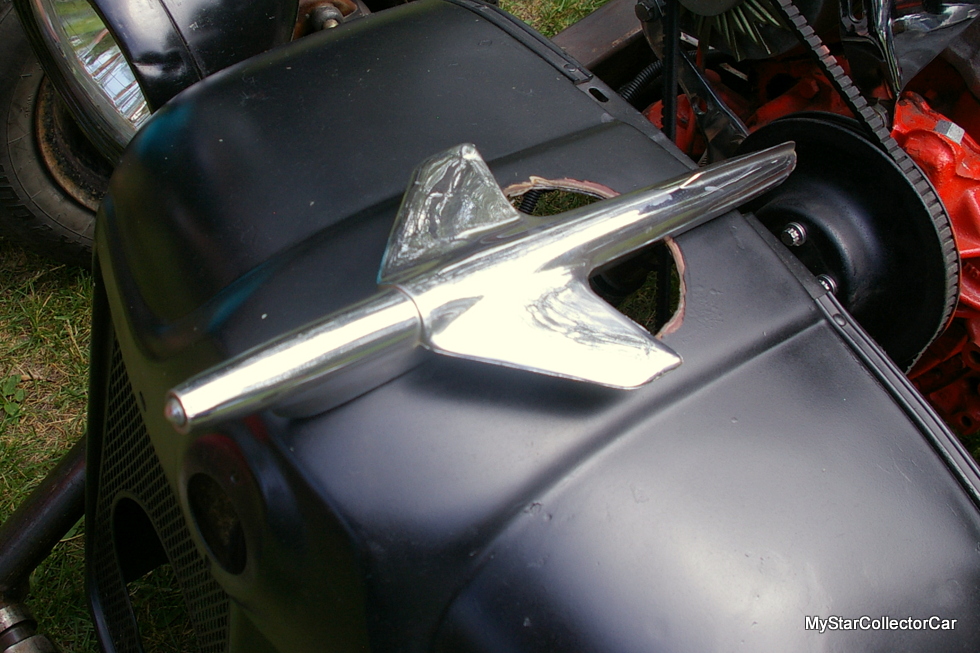 One of the unique features on the rat rod is the original wooden-spoked spare tire on the rear of the Chrysler's cab. Ryan mentioned he found the car and three of the four tires on the Chrysler still had air in them.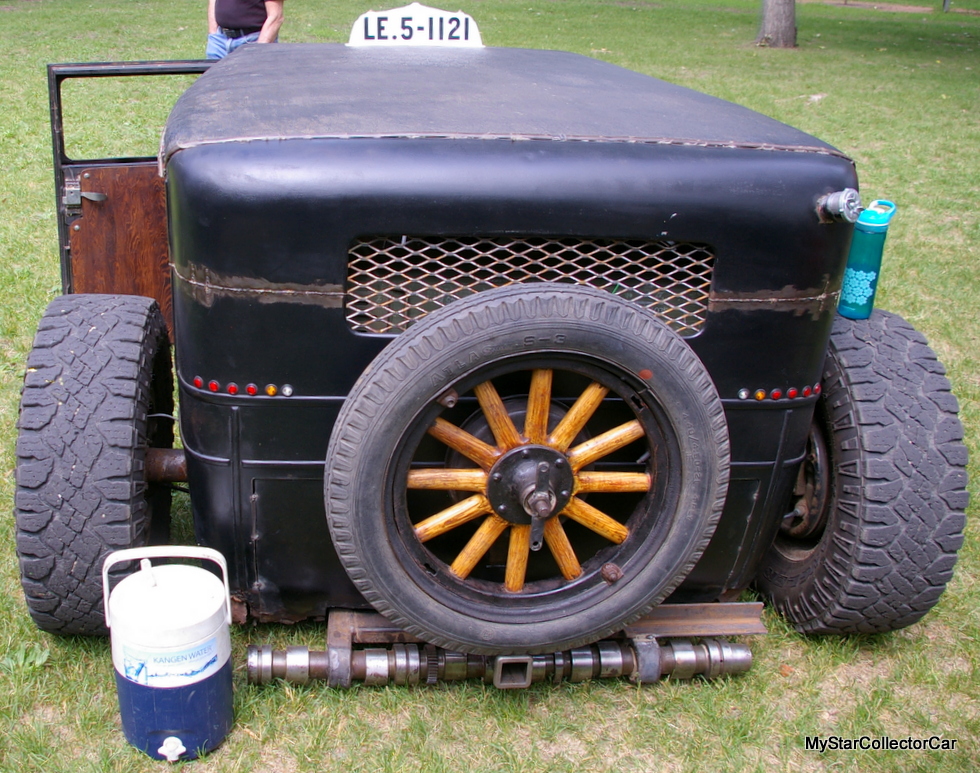 He decided to put the airless tire on the back of his rat rod because it's a cool decoration on the project. Ryan runs bigger, more modern wheel/tire combinations on the car that he described as "old truck wheels and random stuff".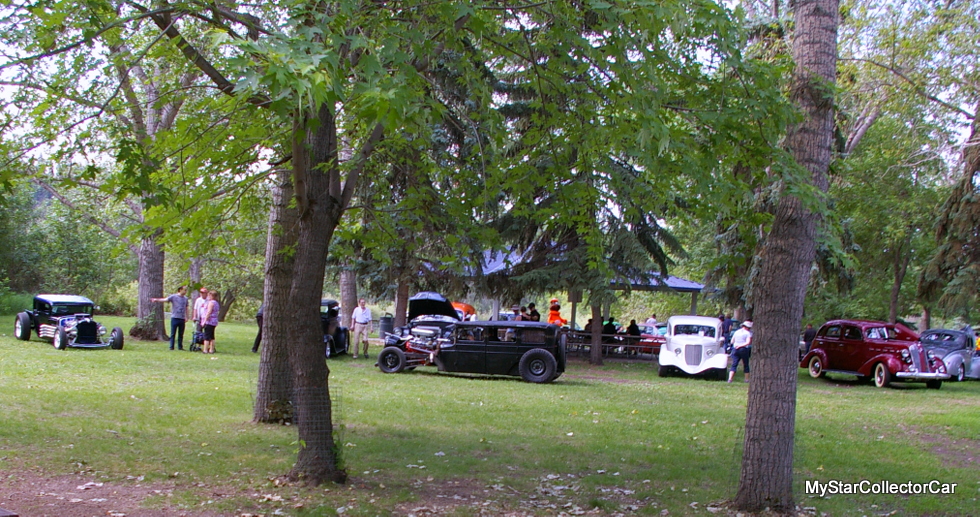 It's clear that Ryan has built a very cool rat rod from his own life memories and now his own young family can enjoy his creative side as a talented welder with a vision. 
BY: Jim Sutherland
Jim Sutherland is a veteran automotive writer whose work has been published by many major print and online publications. The list includes Calgary Herald, The Truth About Cars, Red Deer Advocate, RPM Magazine, Edmonton Journal, Montreal Gazette, Windsor Star, Vancouver Province, and Post Media Wheels Section.