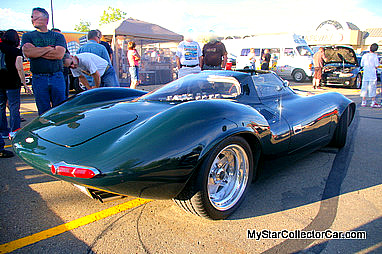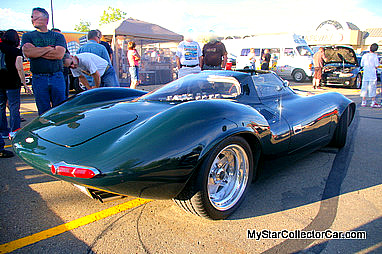 One of the most expensive cars in the world is a 1966 Jaguar XJ12 race machine designed to compete on the famous Le Mans track of that era.
The term "jet-setter" was coined in the 60s as a reference to the habits of the rich and famous.
One of the jet-setter habits was attendance at the Le Mans race that featured the world's best engineered cars of the time.
Jaguar wanted to win the race because a Le Mans victory was a very prestigious feather in the cap of a manufacturer of high end rides. In reality, the car never raced at Le Mans, but that is now part of its mystique.
Only one of the original XJ113 cars survives to this day and its owners have turned down offers that would almost rival the national debt in an average developing country.
The striking style of this rare Jag has been its lasting legacy to the car world and we encountered a replica of this rare beauty a couple of summers ago at a car show.
Overwhelming-this is simply a stunning car and it drew most of the attention at the show, a place inhabited by car guys with deep affection toward Detroit's golden past. The Jag's current owner, Devon Swainson, has deep roots in the American car culture, but he has also developed a strong bond with the Jaguar brand in his later years.
Devon believes that his car was one of two replicas built in 1995. It is very true to the old school racing pedigree of its famous original and it looks very fast- even standing still at a car show.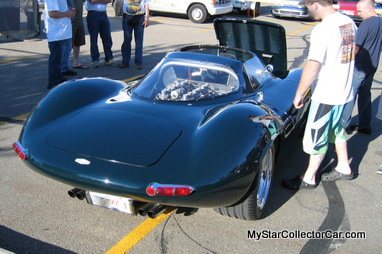 The first impression when Devon parked his car was basic; where is the security guard? The car has such an expensive presence that it seems like a guard should be present at all times.
We would like to thank Devon for displaying his show-stealing four-wheeled tribute to a famous car legend from the Brits.
Jim Sutherland
More car stories at–https://www.mystarcollectorcar.com/