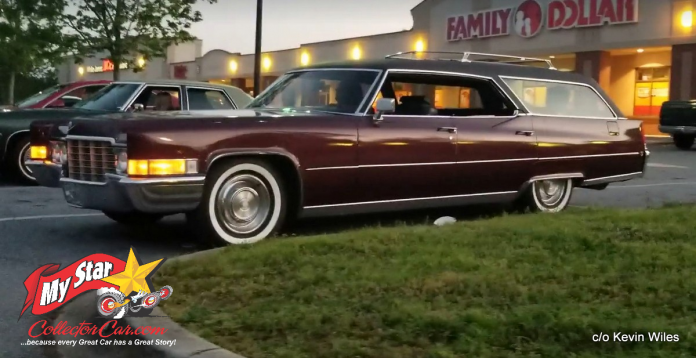 The best car stories have a major family link because a good biography is light years better than an "I bought it at Barrett-Jackson" story.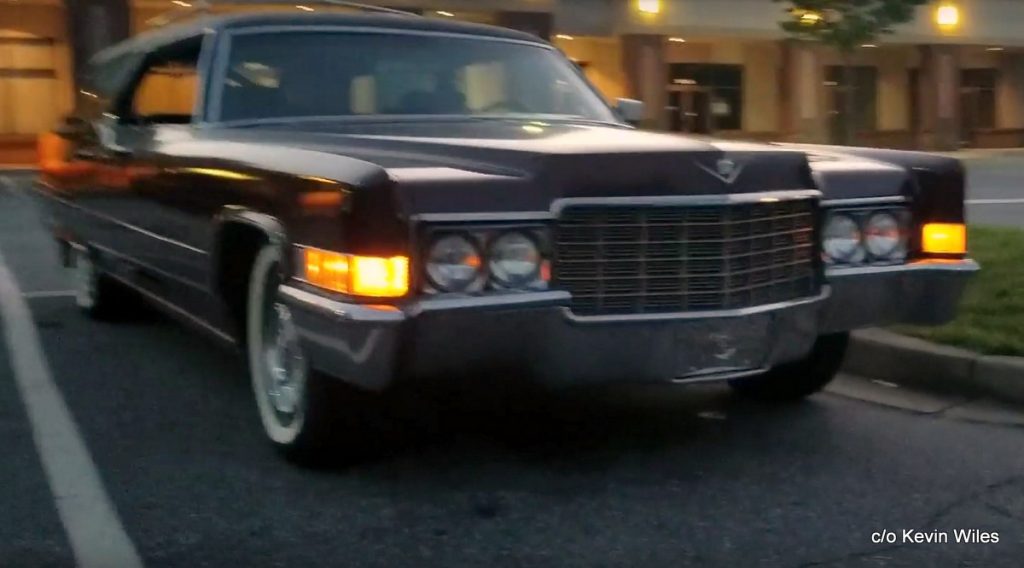 Kevin Wiles is the current owner of this incredibly rare long roof and he was happy to explain the history behind this unique '69 Caddy. "It was bought brand new at a Cadillac dealership in 1969 as a station wagon but it did not leave the factory as a station wagon but was sent out to a coach builder. The same type of place that would build a limousine or an ambulance or a hearse. Only 14 were made."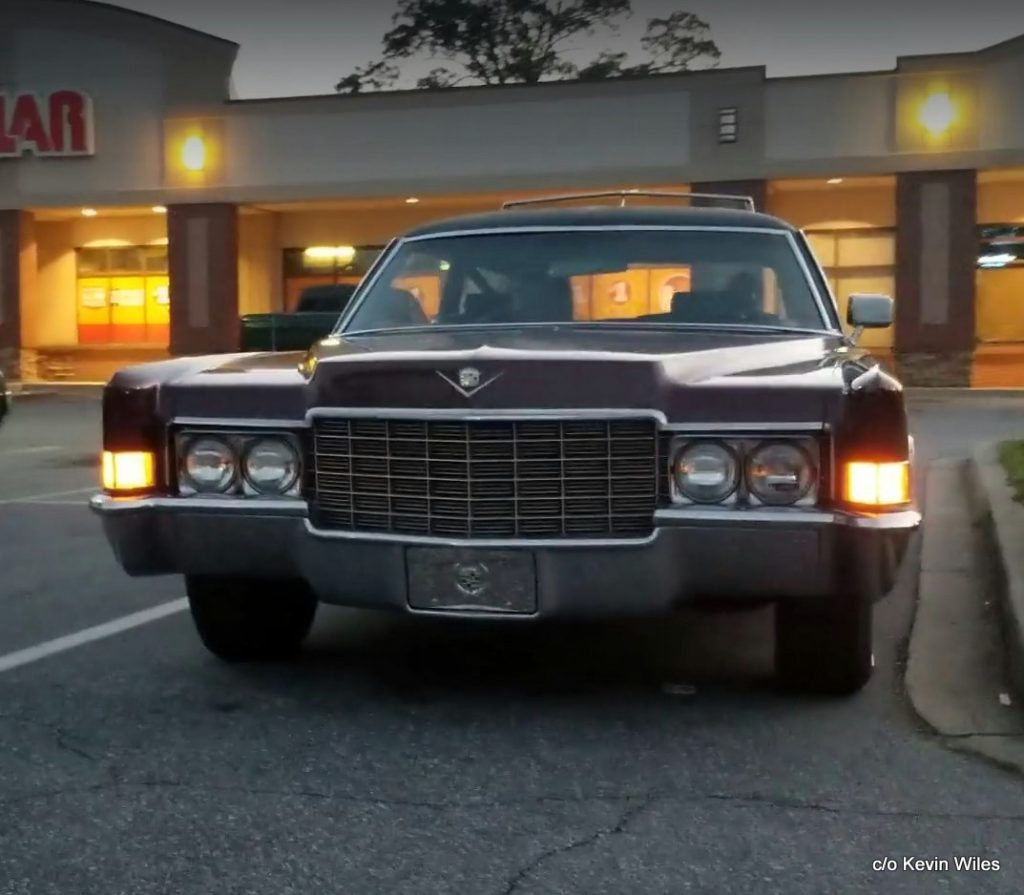 The Cadillac had a great history: "My grandfather was not the original owner. The original owner was a court judge in Florida. I think it's always been treated like a collector car. It had about 47 or 48000 on it and it has 52 now".
Kevin's grandfather was a huge fan of Caddys but the long roof version was his dream car: "When I was a teenager my grandfather was always into Cadillacs and he told me that he knows that a Cadillac station wagon exists because the people who ran the bottling company here in our town had one back then. So before the days of the Internet it kind of seemed like a urban legend because they are so rare".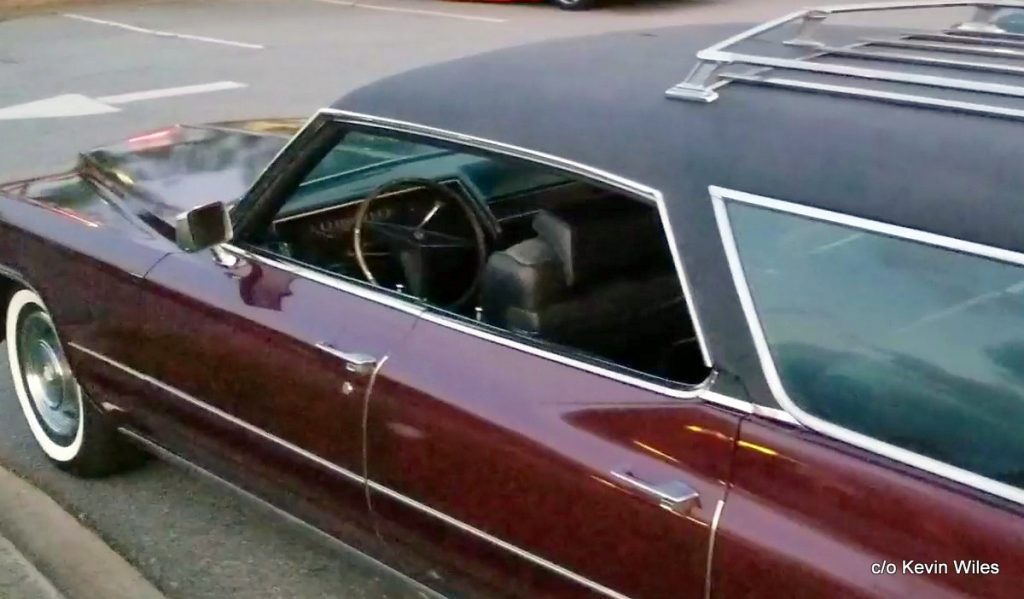 The search wasn't easy: "Back then you couldn't just look up every piece of info on the planet. But he told me if he ever found one he would buy it. So one day I was in Georgia and we were in a gas station and we found a car trader magazine and the car was for sale in there this was in probably 1998. We called…went that night and he let me drive it home for him. I was only 17 or so – it was a big deal".
Kevin's grandfather loved the car: "I think he got a big kick out of it. My grandfather grew up in a very poor family and in fact in the early sixties he lived in a little small travel trailer in his brother's backyard and was living in poverty but by 1969 he was a successful business man in bought his 1st new Cadillac — it was a 1969 just like this one (but it was a dark blue 4-door sedan) so I think that made it even more special to him. I think that he loved having something that no one else had or had even believed existed".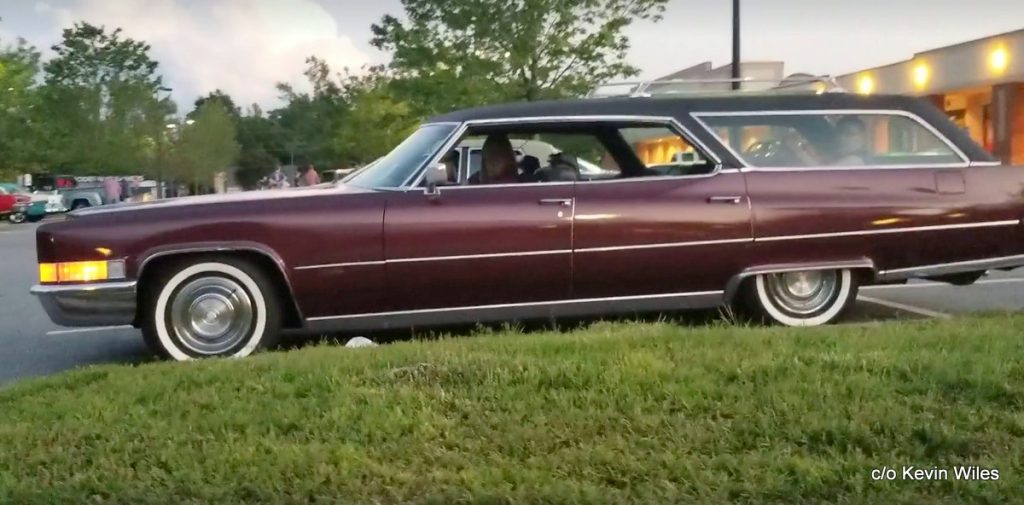 This Caddy wagon has a massive list of options: "It has climate control air conditioning power steering and brakes it has AM FM radio, power seats, power door locks, power windows, power rear door glass and it has a 472 engine".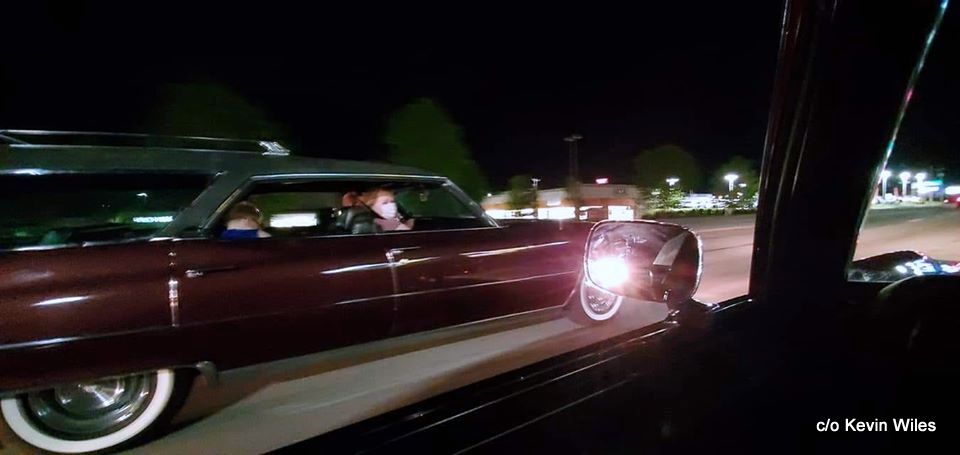 Kevin is still adjusting to the experience behind the wheel of this massive wagon: "It is sort of strange when you are driving it and you look back it just feels like there is a mile of car behind you. It drives like a Cadillac. It's got a lot of torque and all the power is in the low rpm range–it's not a high-revver. Any time you're driving it you have people pointing and you can tell even if I look in the rear view mirror the people behind me are pointing and talking about it. It really is the king of the road".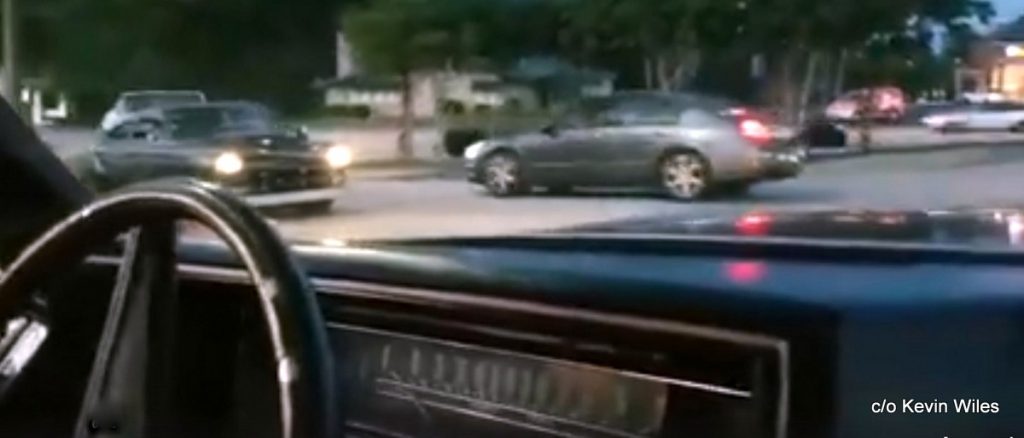 There's a practical side to this big brute: "Sometimes when I need to get some lumber this is what I go in because you can put the 3rd row and 2nd row seats down and put huge pieces of plywood and moldings and trim inside the car and shut the tailgate. If I recall correctly you can put a 12′ piece of PVC pipe or whatever in the car and let it go between the driver and passenger front seat through that console area and the door will shut in the back".

Kevin's grandfather was a generous man: "He was a big giver. He loved to give. My uncles and aunts received new and classic cars and trucks as gifts over the years for not only being his son or daughter but also for the hard work they put in working in the family business".
The Cadillac had a natural succession plan: "He knew that I took a lot of interest in cars and that the car was safe in my hands not to be trashed. That I respected it. He saw the love and care that I gave my other classic car, which is a 1970 Monte Carlo that I still have, and I think it's for those reasons he gave me the car". Kevin has his own plan for this extremely rare family legacy.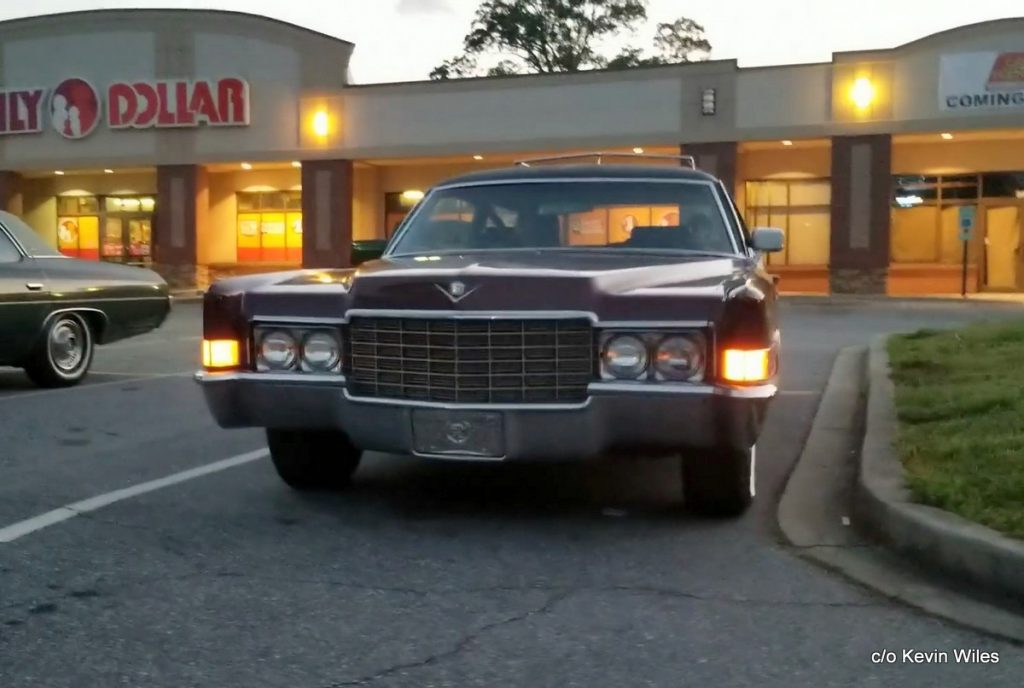 By: Jerry Sutherland
Jerry Sutherland is a veteran automotive writer with a primary focus on the collector car hobby. His work has been published in many outlets and publications, including the National Post, Calgary Herald, Edmonton Journal, Ottawa Citizen, Montreal Gazette, Saskatoon StarPhoenix, Regina Leader-Post, Vancouver Sun and The Truth About Cars. He is also a regular contributor to Auto Roundup Publications.
Please re-post this if you like this article.