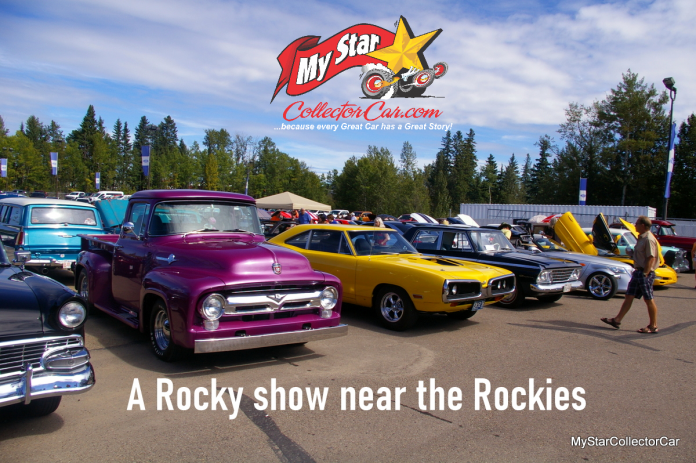 This year has largely been a non-starter for car shows due to the thick handbook of plague regulations faced by organizers.
However, a few shows have surfaced this summer, including a charity car show in Rocky Mountain House, Alberta.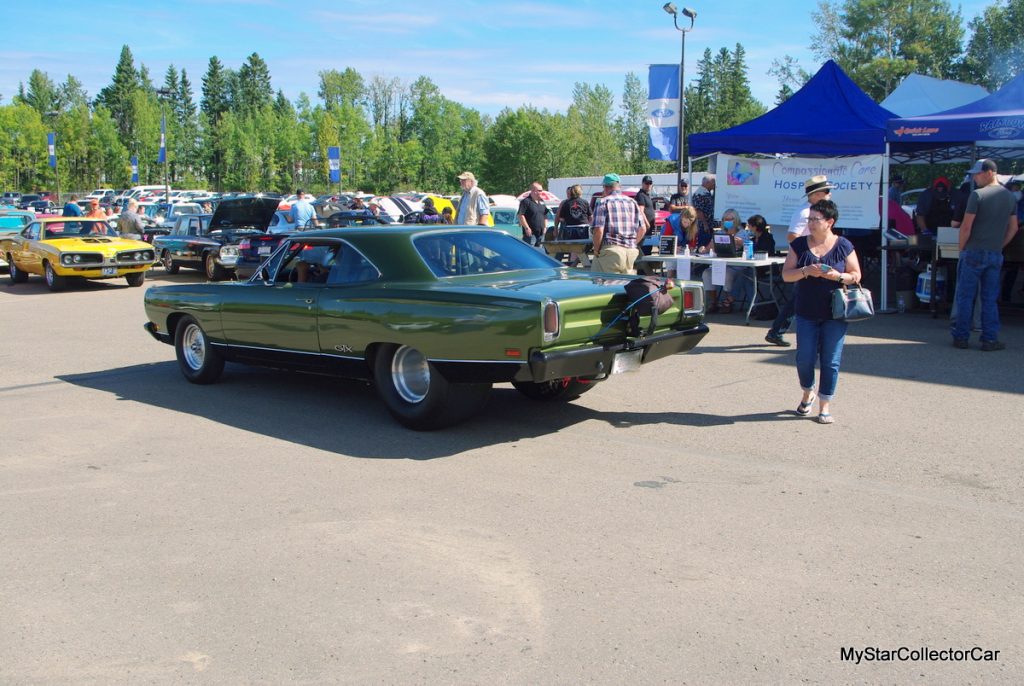 MyStarCollectorCar attended the Rocky Mountain House segment of the event and was able to harvest some excellent stories at the car show.
One of the more intriguing vehicles at the show was a 1947 Chevy Stylemaster two- door sedan resto mod because of its 40-year history with its current owner. The '47 Chevy is a stunning example of a creative custom ride that has logged many miles on the road with its owner.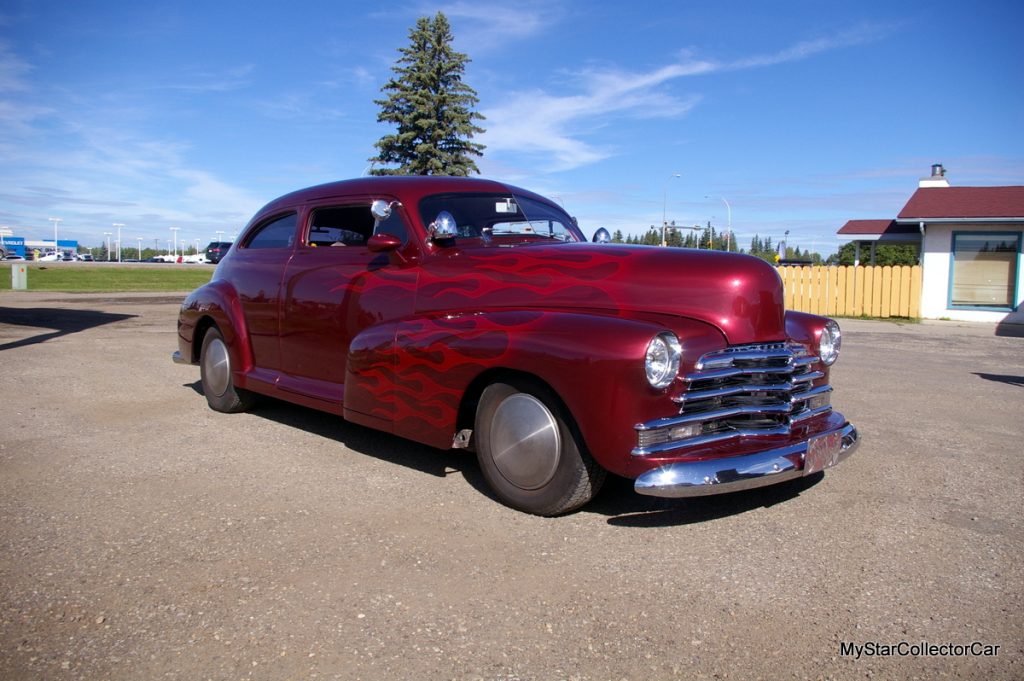 Learn all about the man and his ultra-cool 1947 Chevy sedan in a future MyStarCollectorCar piece.
A vintage 1979 Dodge pickup resto mod already has a 9 years (and counting) history with its young 24-year-old owner. He has made some major changes to his classic Dodge short box, including a beastly 410 stroker small block that is his most recent major attitude change for his truck.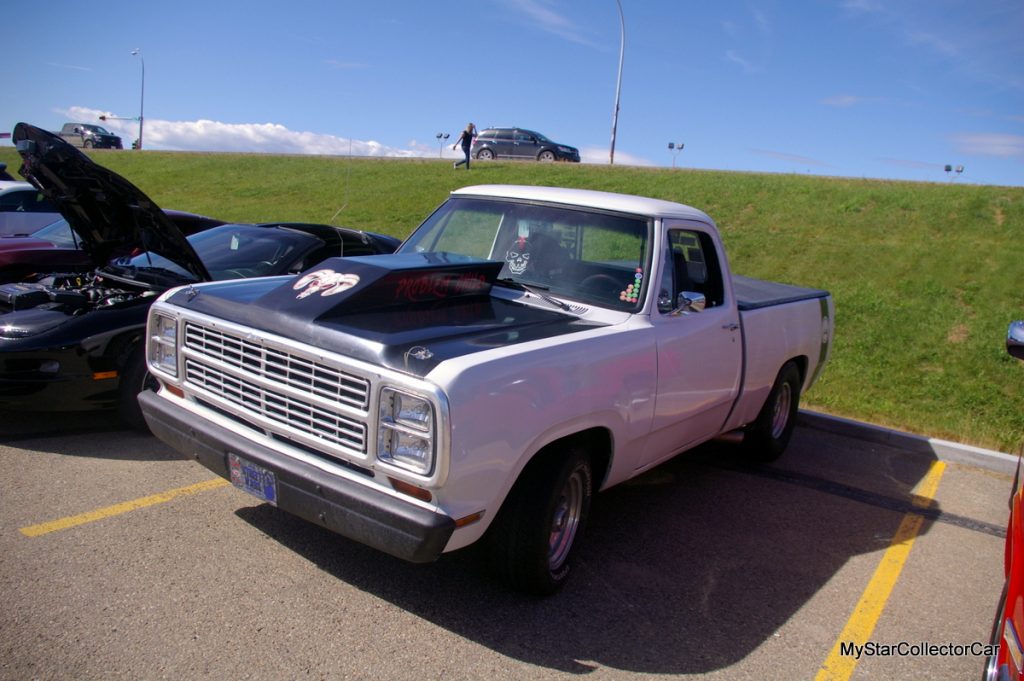 The young car guy lives by a typical car guy philosophy and sticks to a cost-effective budget with every decision about his truck. There were plenty of smart decisions made about the classic Dodge pickup along the way and MyStarCollectorCar will reveal them in a future article.
MyStarCollectorCar was directed toward a 1970 Chevy K-5 Blazer by his next-door neighbor at the Rocky show. We were grateful for his recommendation because the '70 Blazer was currently owned by the grandson of the former owner and he wanted to continue his family's legacy with the truck.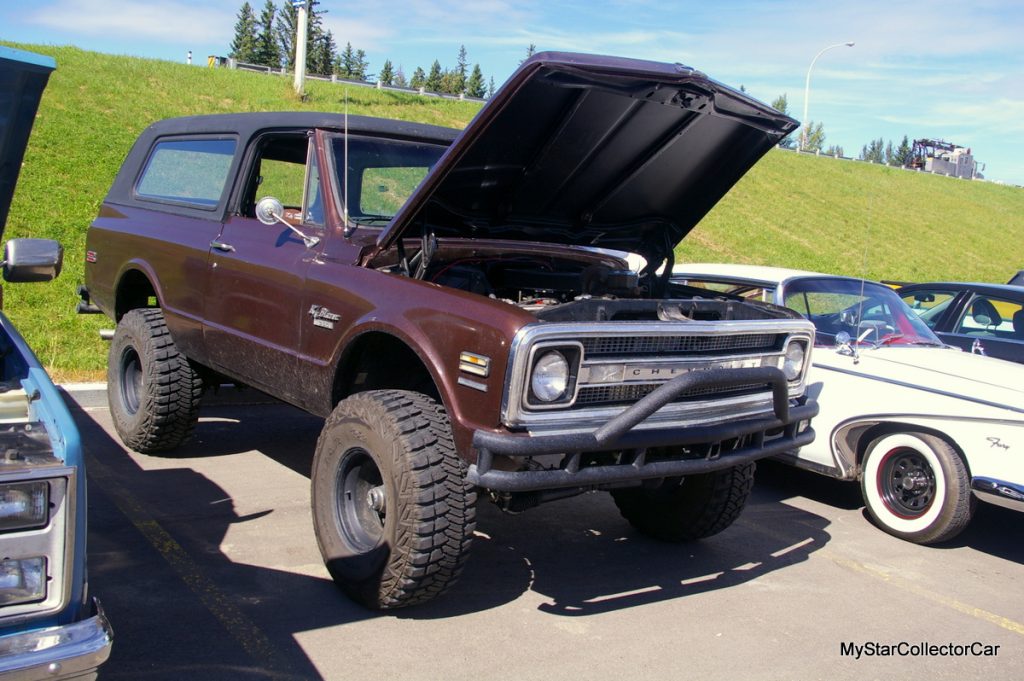 The grandson has made many improvements to the Blazer since he became its owner and put it back on the road in 2014 after a long absence when the truck was parked about 15 years earlier. The current owner was a young kid when he first rode in the Blazer when his grandad owned it and has some fond, colorful memories of his grandfather because of the truck.
The entire story of the 1970 Blazer will be revealed in a future MyStarCollectorCar piece.
A 1970 Ford Torino 429 Cobra Jet was a show-stealer from the moment it arrived at the Rocky show. Its owner purchased the car from his cousin, a car guy who was the first private owner of the vehicle since it was used as a company car for the first 1000 miles by an employee with a Ford aftermarket division.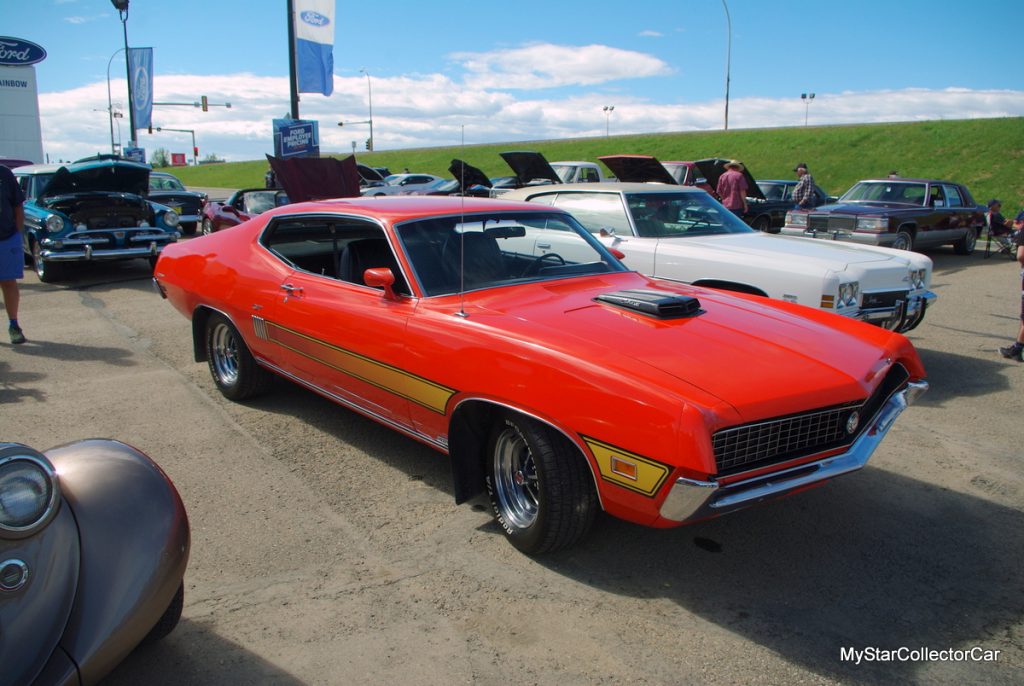 MyStarCollectorCar will connect the dots on this rare and remarkable Ford muscle car from the dawn of the Me Decade in a future story about it.
Last, but most certainly not least, was a 1968 Chevelle resto mod that began life as a rare SS 396 with 375 horsepower right from the factory. Its current owner is clearly a more-horsepower guy because he built this classic Chevy muscle car into a monster muscle car.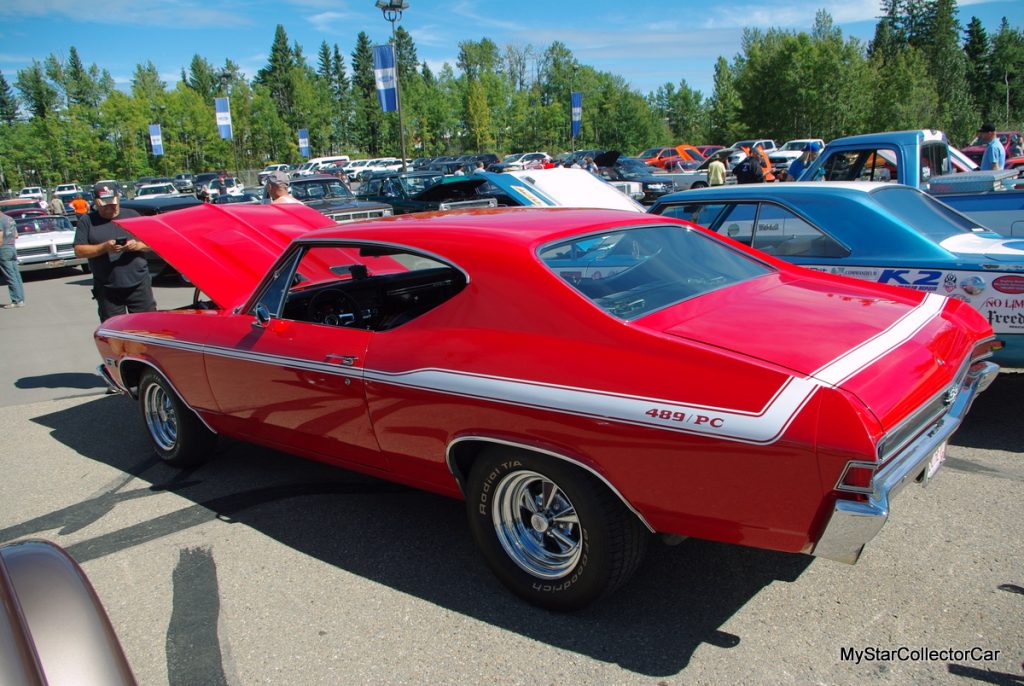 The story about his original purchase and long road trip to drive it home is a story unto itself, but MyStarCollectorcar will feature the entire story behind his fascinating car in a future article.
Stay tuned for all of the above this fall at MyStarCollectorCar.     
BY: Jim Sutherland
Jim Sutherland is a veteran automotive writer whose work has been published by many major print and online publications. The list includes Calgary Herald, The Truth About Cars, Red Deer Advocate, RPM Magazine, Edmonton Journal, Montreal Gazette, Windsor Star, Vancouver Province, and Post Media Wheels Section.