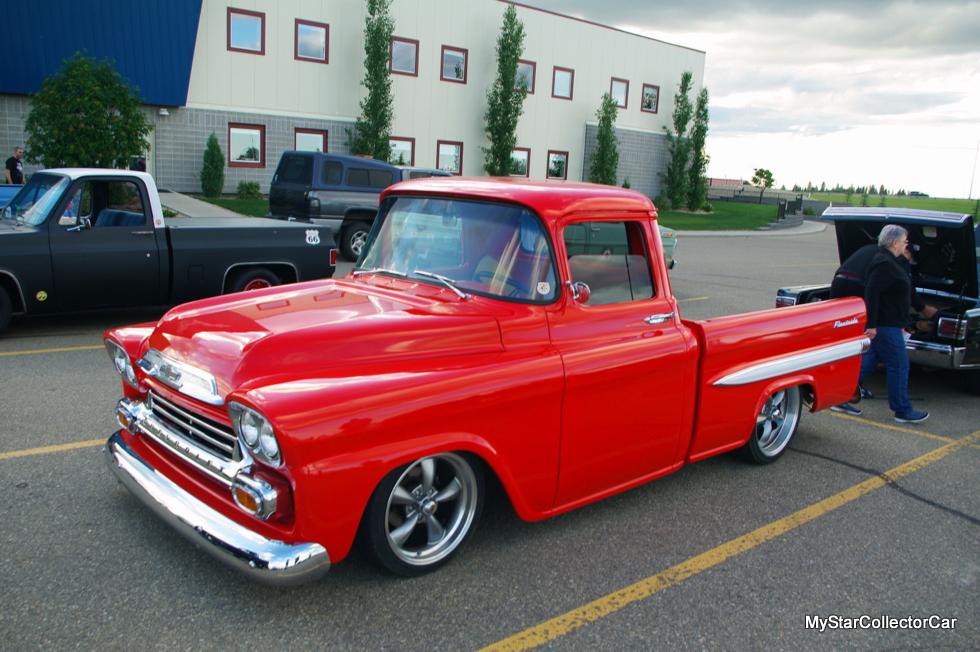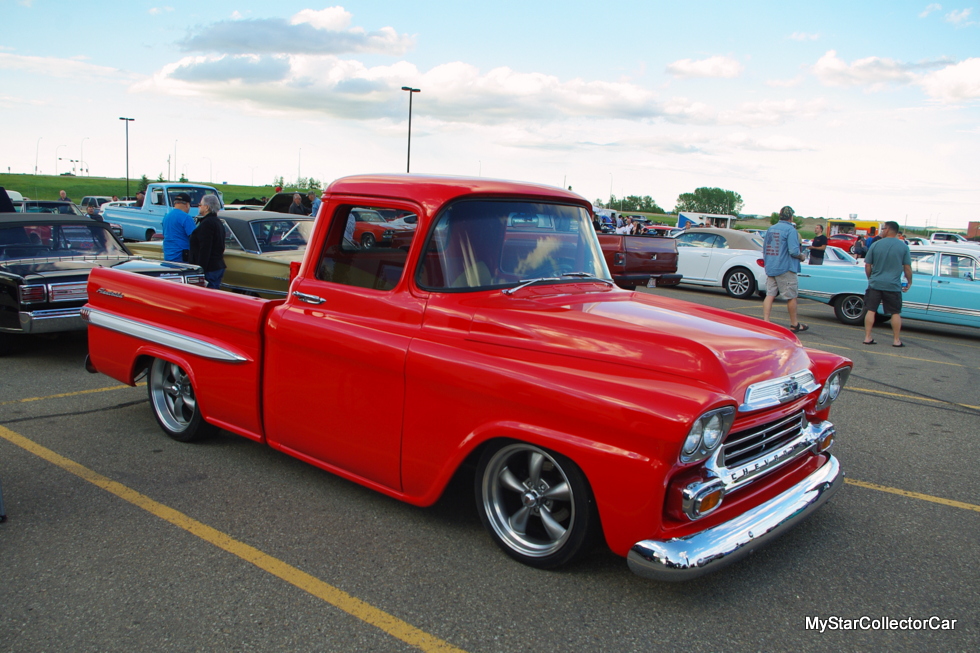 The common thread in every project is simple—they're never really done.
'Part of the reason is that cars and trucks are complicated machines but the biggest factor is because car guys are notoriously picky about how their beloved rides should look and run.'
This '58 Chevy pickup is a classic example of when it's not quite done.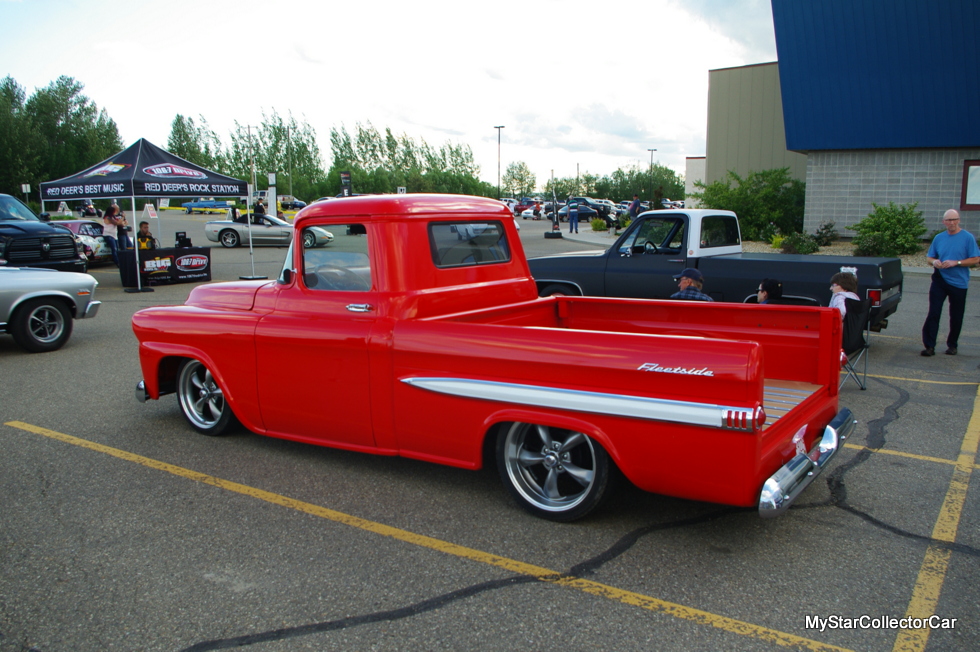 Chad MacDonald bought this truck three years ago in mid-project phase and he formulated a solid game plan to make this truck his own. Chad said the previous owner, "started the job then I bought it" then explained how his new purchase was, "a running, driving truck but the body was pretty rough". Chad added, "He had all the right parts, just not the right execution".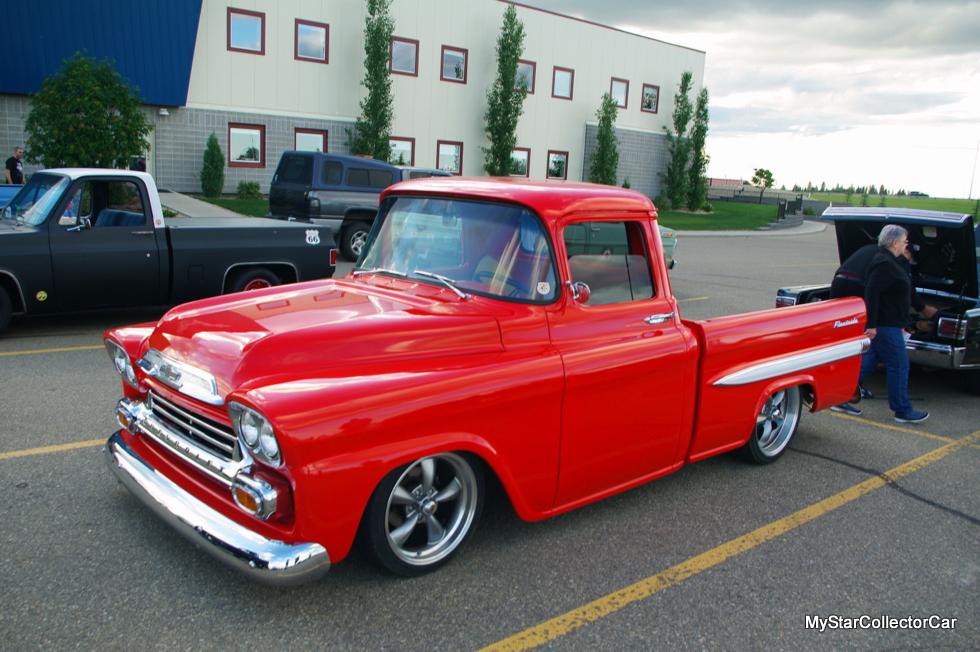 Chad mapped out the project and focused on the body work because he has a lot of experience in that area—he's "painted cars for years". The finish was the key to his strategy so he completely stripped the paint and got back to a starting point he could live with for the next phase. He found out every panel was a different color after he "took the truck apart last winter" but he had some decent metal under that paint.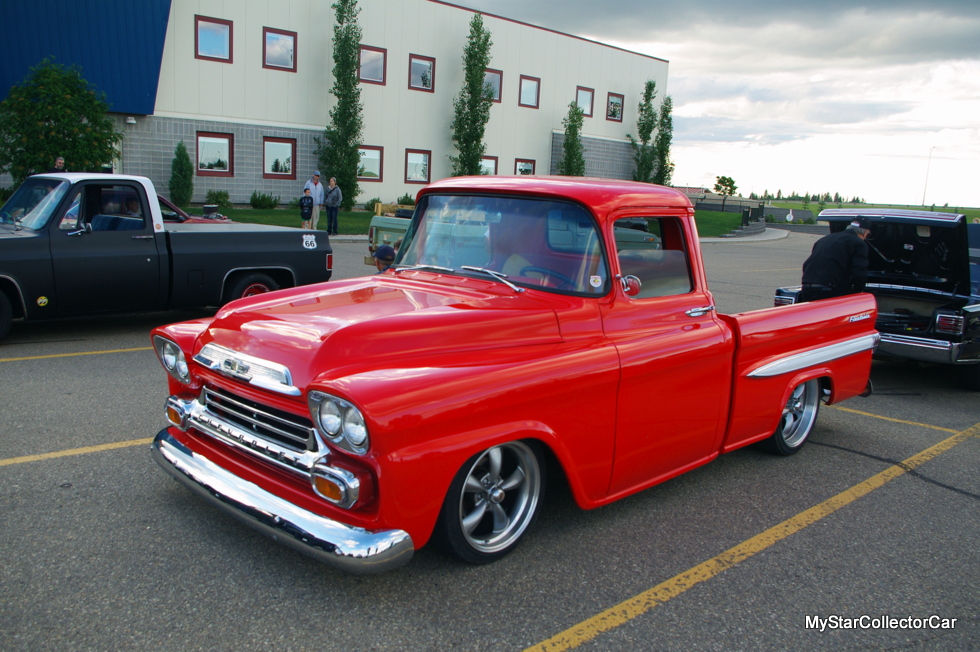 He decided to add a custom touch to the truck bed and work with a metal base. He wanted a wood-like look without the obvious limitations of real wood. Chad used 16-gauge steel and he "did his own thing" to get the appearance of wood. The result was a spectacular truck bed with a unique look.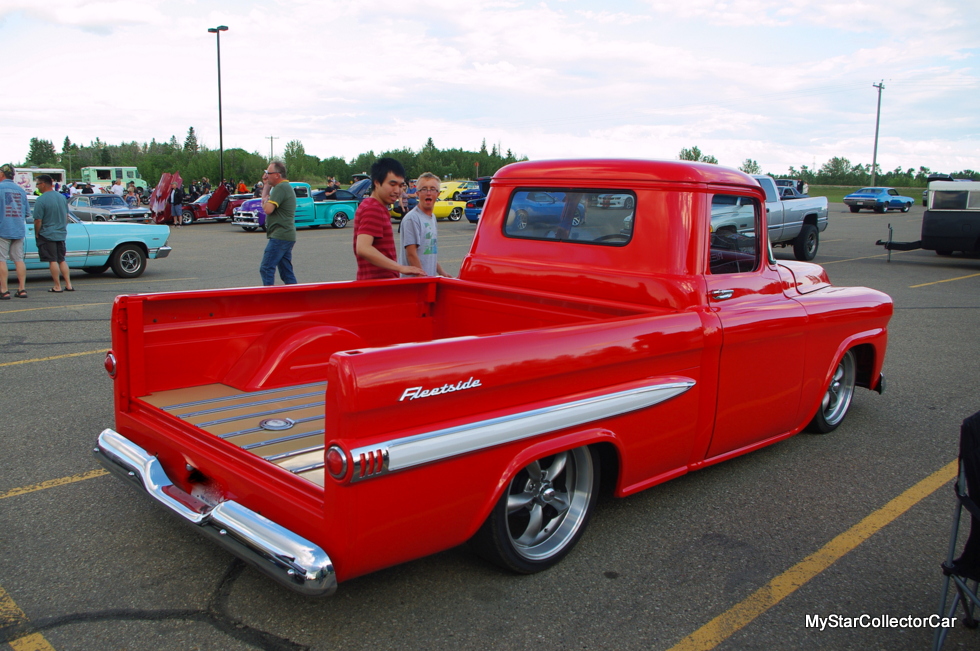 Chad has an interesting philosophy because he prefers to retain the stock look but under the skin he likes to take new tech approach. This truck has a Mustang II front end, discs all around and a Camaro rear end.
It also has an air suspension so this '58 Chevy doesn't ride, stop or steer like any stock version of the same truck. Chad wants to upgrade the 350 transmission to a 700R to add a little more drivability to the old truck.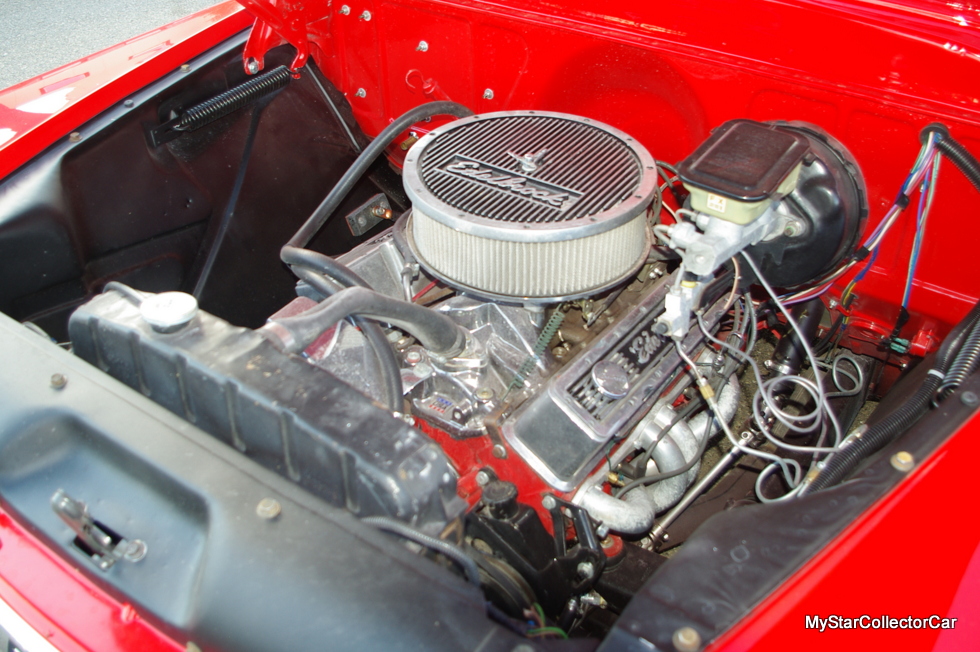 Chad's search for a stock exterior took him down a few complicated roads. He's a big fan of the exterior trim package on the '58 Chevy trucks because he thinks they "look kind of unfinished without it". He ran into serious whitewater when he sourced out the spear on the side of the truck. He called this piece "pure unobtanium" because it was very difficult to find. Chad found one and found out they started "re-popping them but the guy had sold his last set".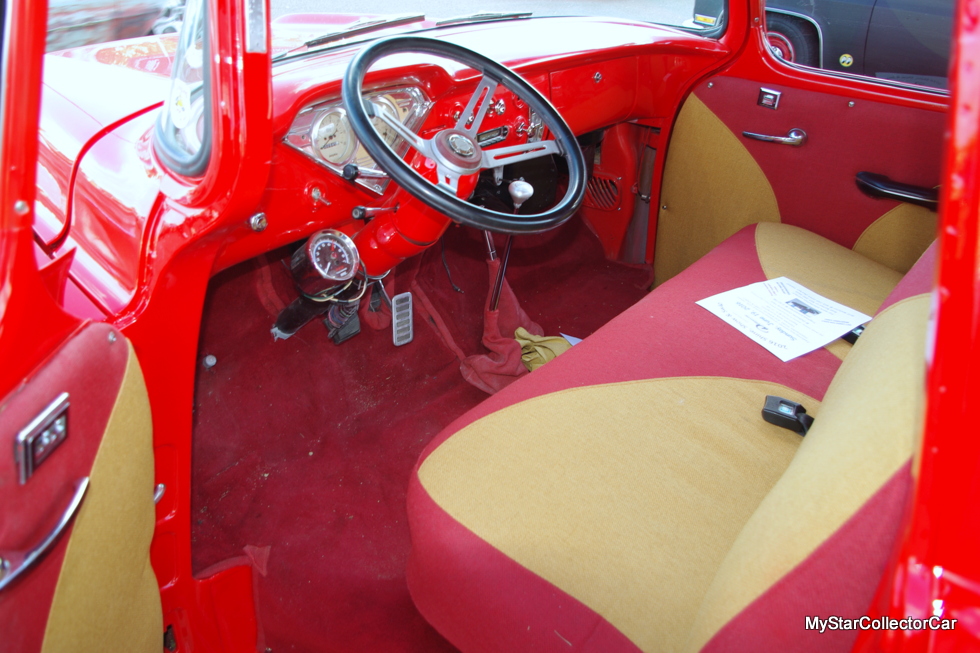 The truck was also short a tailgate so the search began for another one and that was another case of an "unobtanium" piece. Chad got lucky when he found one through another '58 Chevy truck guy. They were in a conversation and his buddy remembered he had a tailgate on a shelf.  This end gate was a piece of gold because it was taken off the truck when it was new and never used. That's a Holy Grail parts find but it was such a recent acquisition Chad hadn't painted it yet.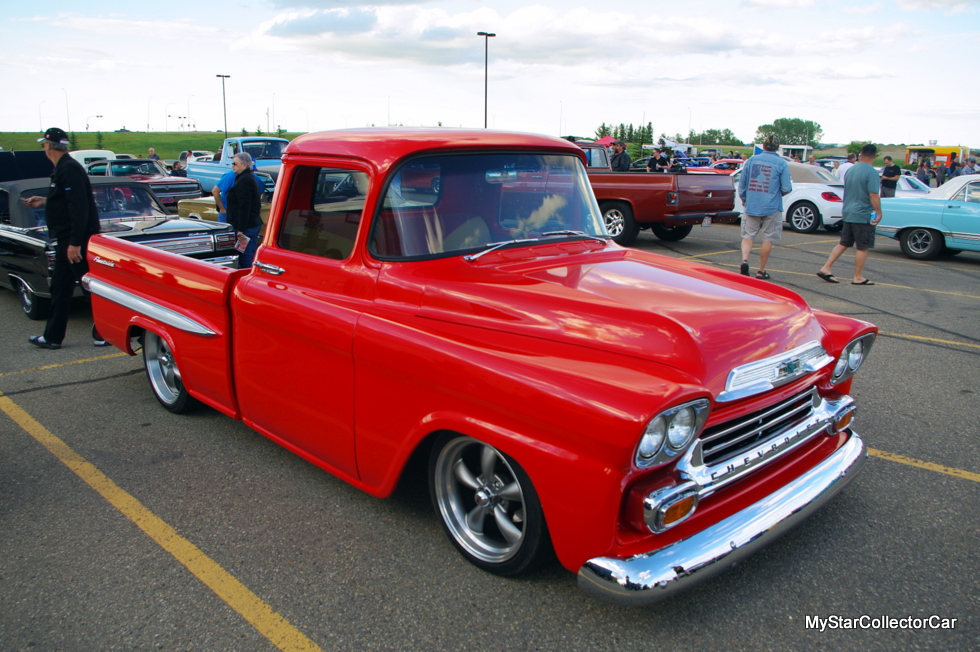 Chad is not 100% finished with this truck project because there are things he wants to fix or remodel so he was somewhat reluctant to show it in public but the '58 Chevy still earned a lot of attention.
The trick is to find that 100% done stage—most car guys will tell you that's impossible.
Jerry Sutherland
CLICK HERE to Like us on Facebook
CLICK HERE to Follow us on Twitter
CLICK HERE to Follow us on Pinterest
Please re-post this is you enjoyed this.

Thank you