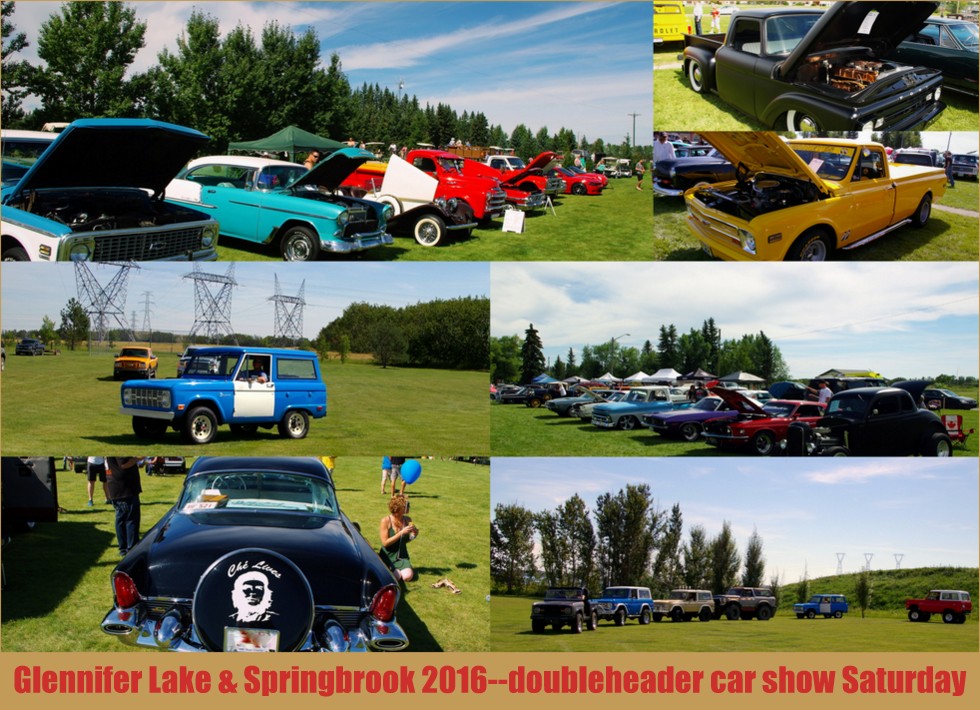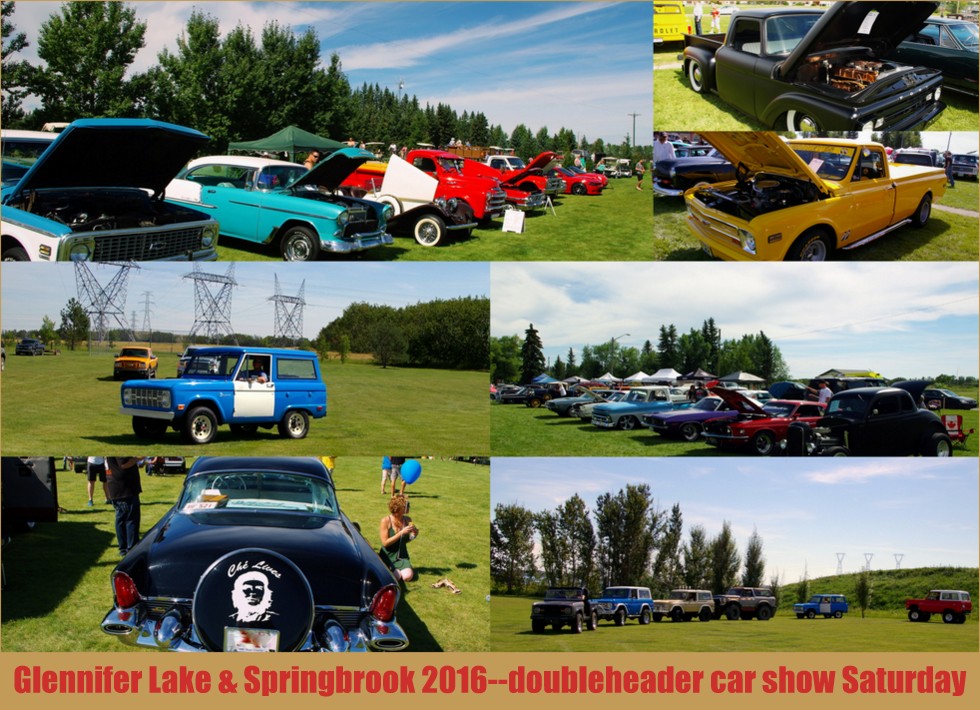 There are always plenty of car shows on any given weekend during the summer.
'The distances between each show usually prohibits attending more than one a show a day for MSCC, but we got lucky last weekend when two shows were held about a half hour away from one another.'
The first show we attended was at Glennifer Lake near Spruceview, Alberta.
The lake is the result of a massive dam on the Red Deer River and is now a popular summer destination for many people, including car guys for their annual show.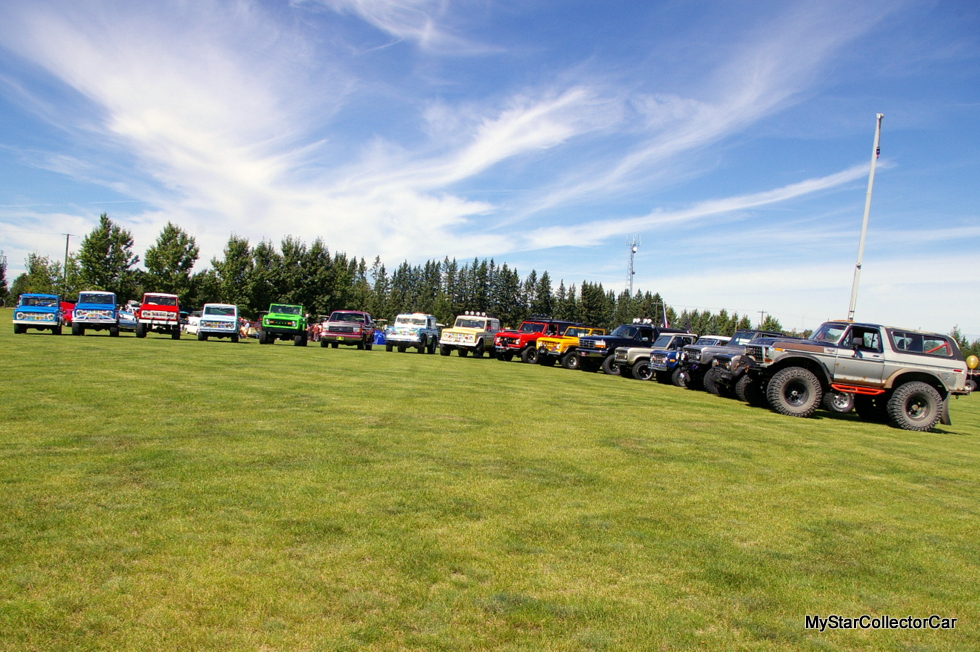 This year's event included a herd of Broncos so we corralled one of the owners and his 1968 Bronco for an interview. We knew the Bronco owner would not be OJ Simpson, given Simpson's current status as an imprisoned felon, but there is a great story behind this Bronco and no one got killed in it.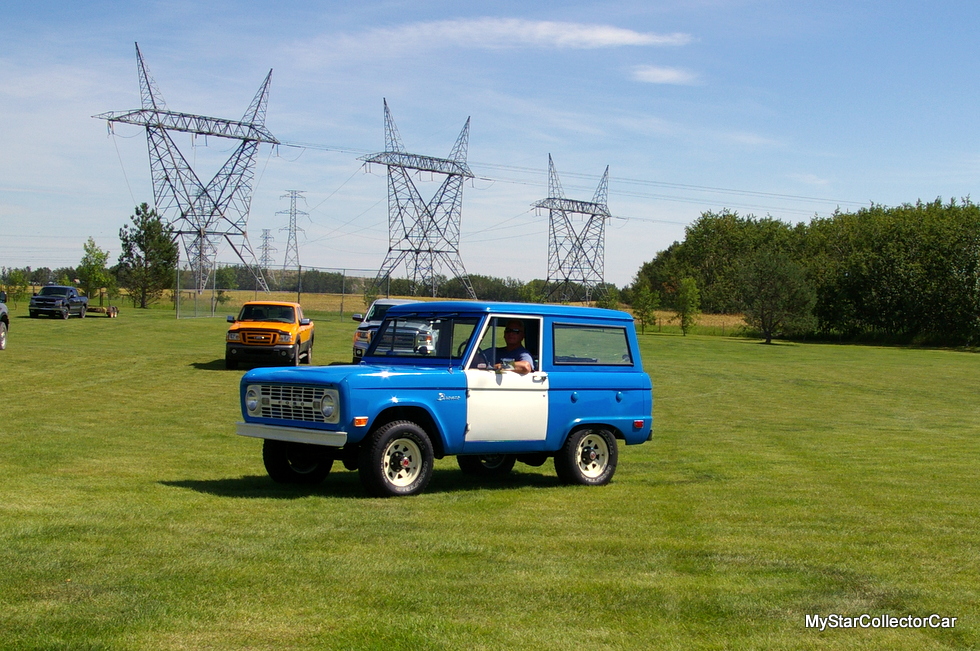 Look for this non-violent Ford Bronco story in a future MSCC feature.
A 1956 Lincoln caught our attention even before we spotted the large air brush painting of well-known Communist revolutionary Che Guevara on the trunk. One would assume this unusual feature would be the core subject of the story behind the 60-year-old car, but one would be very wrong.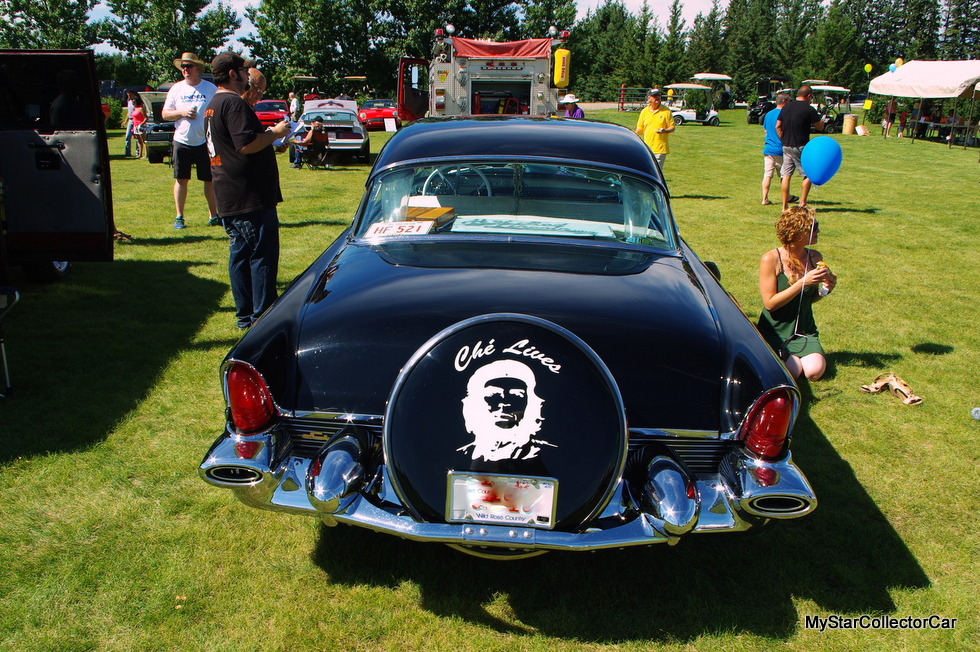 The Lincoln's late first owner was at the center of this story for a different reason and it is doubtful a man who was an adult during the McCarthy era would celebrate the life of a Communist. Che's portrait was added by its current owner and the big story behind this big Ford will appear on MSCC in an upcoming feature.

The first owner's one-that-got-away story has a sad twist and MSCC readers will be surprised when they read about his saga with this stylish Lincoln in a future MSCC article.
The second show MSCC attended this past Saturday was held at Springbrook, Alberta and was a charity fundraiser for cancer. Springbrook is a relatively new name for the community because it was an RCAF military training base known as CFB Penhold during WWII and was decommissioned in the Nineties.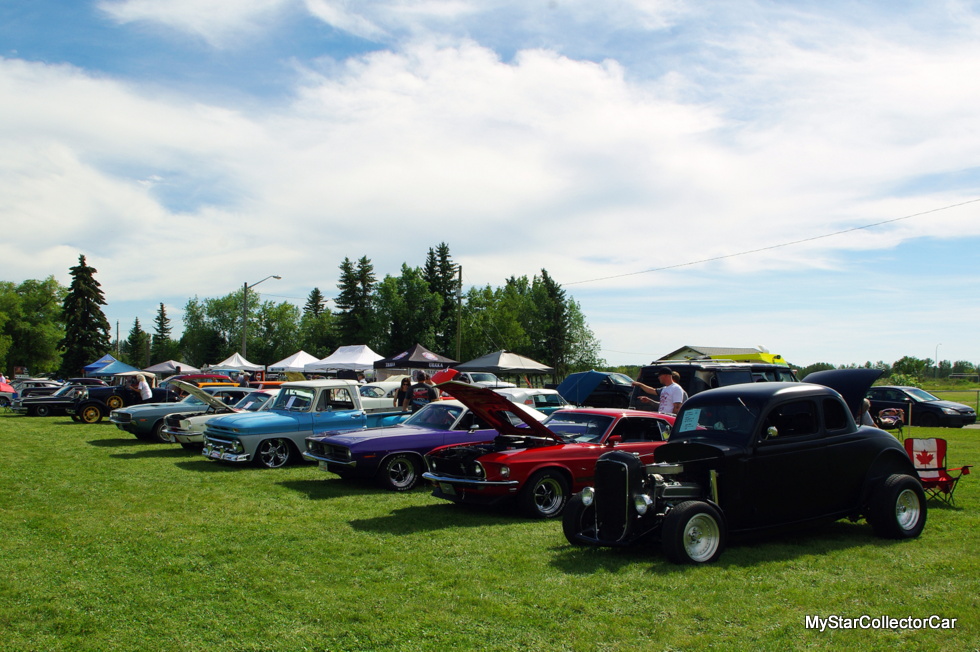 The car show location was a green space in front of the former barracks and we found a couple of good truck stories among the throng of vehicles. We are often amazed at the pure talent required to complete the projects we see at shows and the Springbrook show was no exception because both truck owners had a boatload of skills.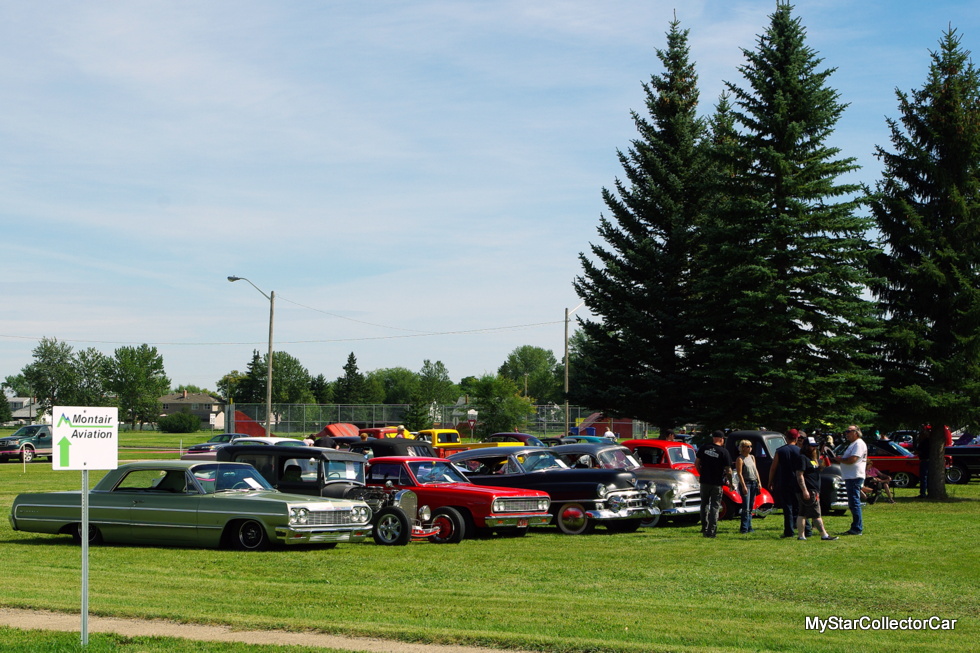 The first truck was a 1962 Ford pickup and its owner was able to coax serious performance out of the Ford's six cylinder engine. A big attitude upgrade on a stock six cylinder engine is not a path taken by most car guys and we will tell the story behind this truck's transformation from mild to wild in a future MyStar article.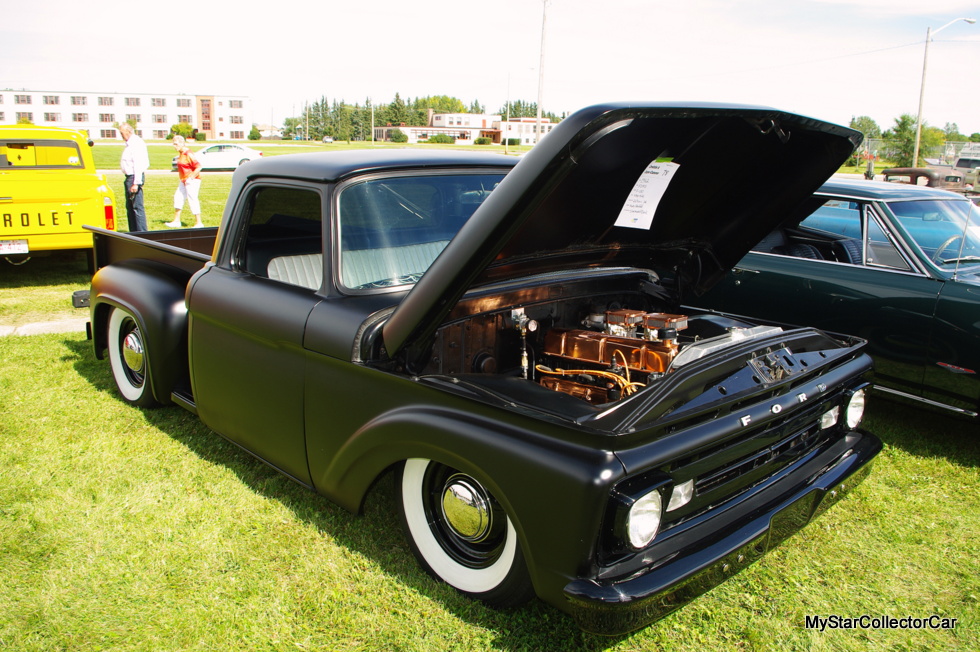 The other truck was a canary yellow 1968 Chevy pickup that did not leave the factory as a '68 Chevy truck. Find out why and how in an upcoming MSCC feature. The Chevy's owner had quite a biography as a car guy and he was happy to share his story with MyStarCollectorCar.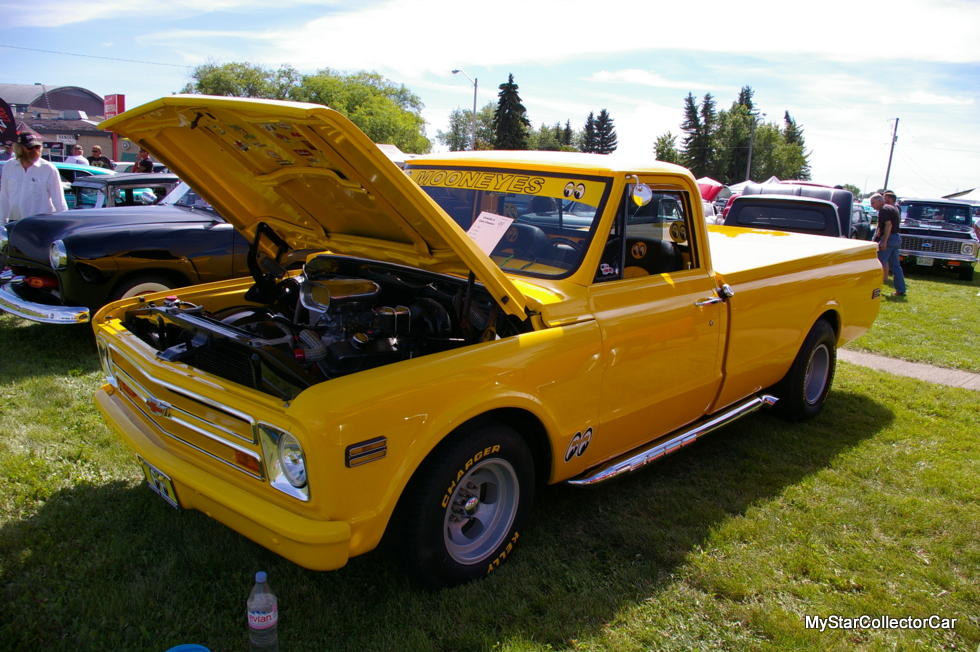 'We are always happy when we can play a car show doubleheader and were glad to get some great stories out of the two shows this past weekend.'
Jim Sutherland
CLICK HERE to Like us on Facebook
CLICK HERE to Follow us on Twitter
CLICK HERE to Follow us on Pinterest
**Please re-post this if you like it.