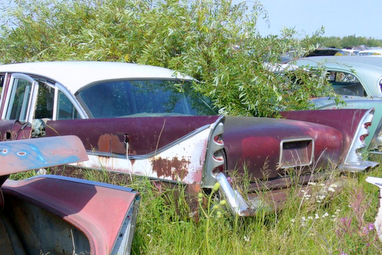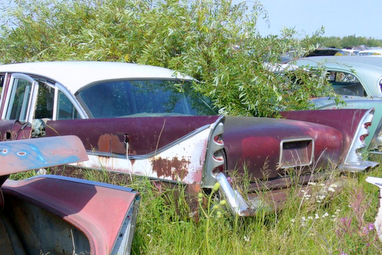 If you're new to the hobby you might wonder who Virgil Exner is but most car guys know that he was a cutting edge automotive designer.
Exner was particularly well known for his "Forward Look" designs found in the 1955-61 Chrysler lineup.
That's why we're dedicating this month's Fallen Star section to VIRGIL EXNER's cars- to salute this forgotten genius.
Many many thanks for this month's pictures go out to Dennis Germain.He's a fin guy and he's a member of the world's best fin car forum dedicated to the Exner era -The Forward Look Network.
If you want to find out more about this incredible Exner era follow this link to the the FWDLK site-you won't find a better source of information…http://www.forwardlook.net/