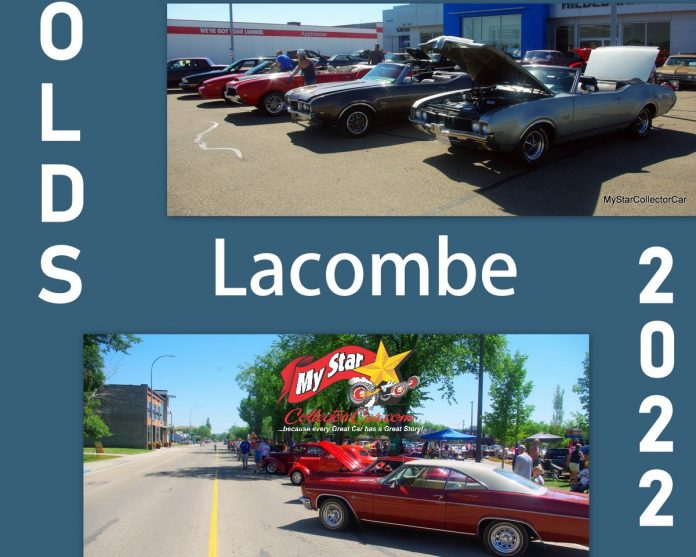 MyStarCollectorCar is fortunate because we live in a region where the vintage vehicle hobby is alive and well, so there are always car shows every weekend during the summer months.
This past weekend gave us a golden opportunity to attend two cars on Saturday, so we seized the moment.
The Olds owners are an enthusiastic and friendly bunch who look after each other when it comes to advice and parts for vintage Oldsmobiles. In fact, the show's organizers always make everyone feel welcome, including us here at MyStarCollectorCar, so we enjoy their annual show whenever we have an opportunity to attend their event.

The Olds show offered some excellent examples from the storied GM car model's past, including a 1969 Cutlass S convertible that was owned by a vice principal/firefighter with some very compelling reasons for ownership.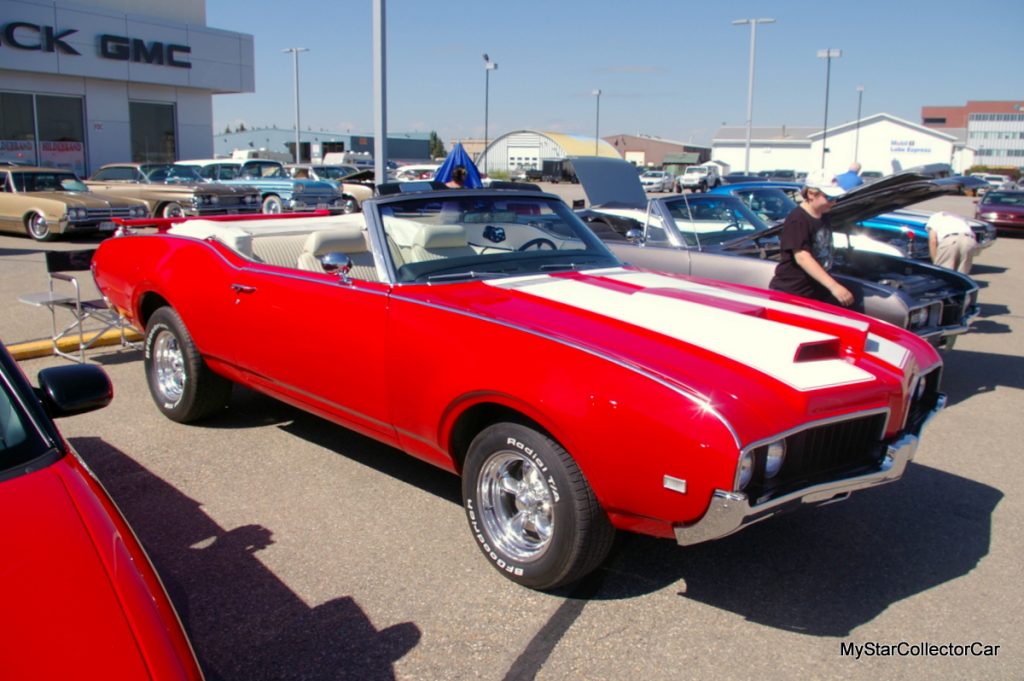 Learn all about this striking drop top in a future MyStarCollectorCar article.
Another bright red Olds convertible was familiar to MyStarCollectorCar because we did the story behind this 1968 Olds 442 four years ago, but we are happy to report the car still has the same owner.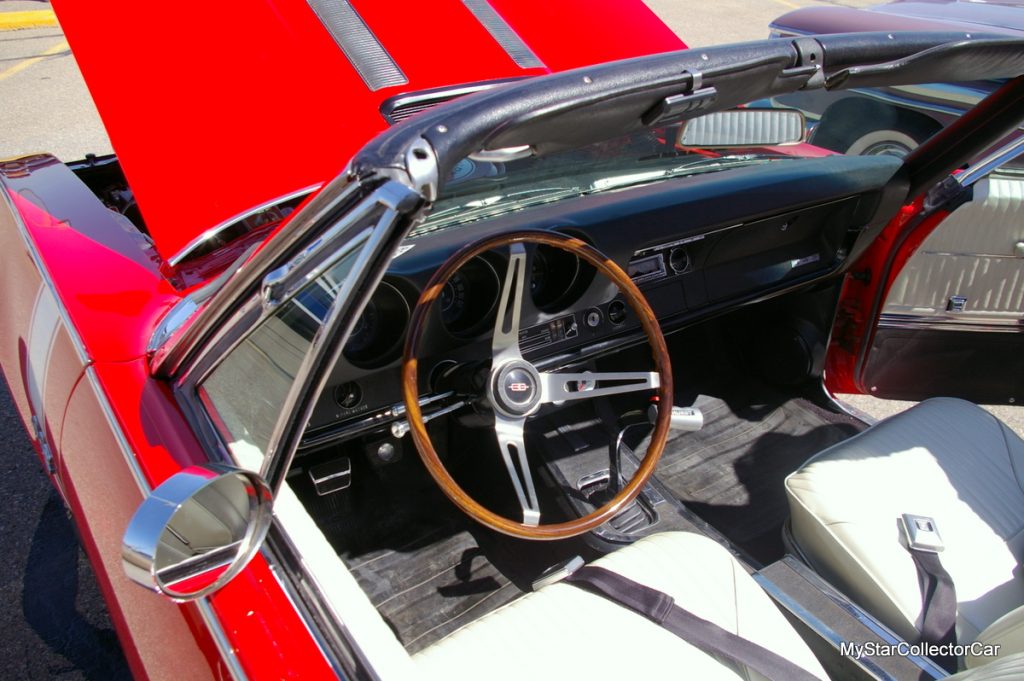 Here is the link to the 2018 article for MyStarCollectorCar readers who are curious about the 442:
A 1979 Olds Cutlass Calais has a brute force small block secret under its hood and the engine's identity will be revealed in a future MyStarCollectorCar article.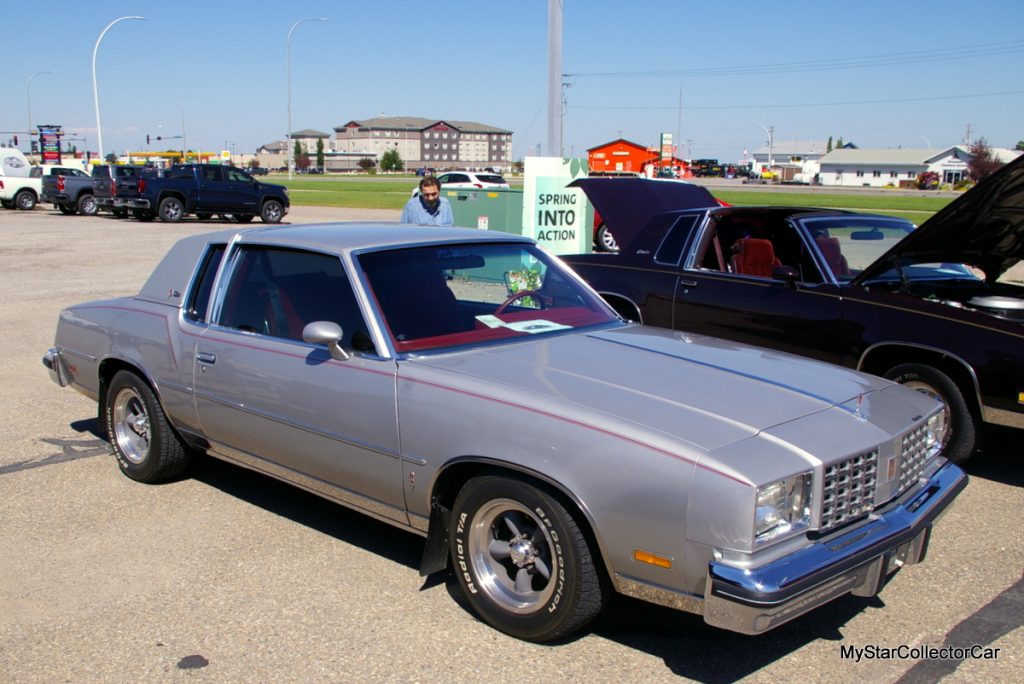 Hint: the replacement engine has deep Oldsmobile roots.
A 1980 Olds W-30 tribute car was also at the Olds show.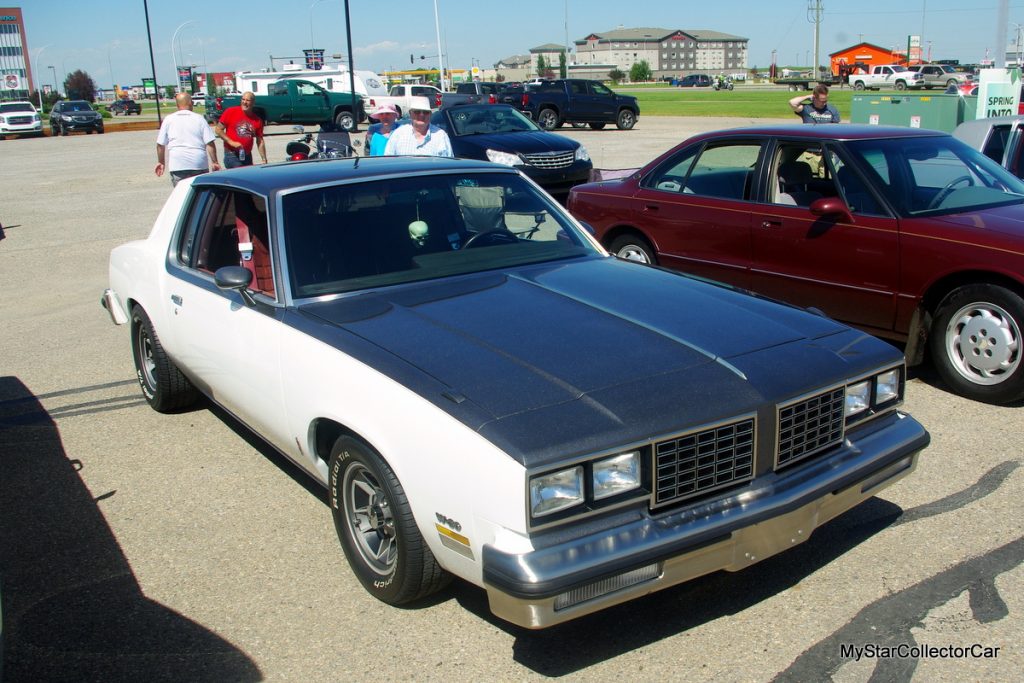 The car had unique valve covers that launch heated debates in the car hobby, along with a unique story behind its build, so it will make a fine addition to MyStarCollectorCar's future car article lineup.
A 1988 Olds Cutlass was also at the Olds car show and it was a very creative blend of vintage Olds muscle (from the early 1970s) with a very nimble late 1980s Oldsmobile style.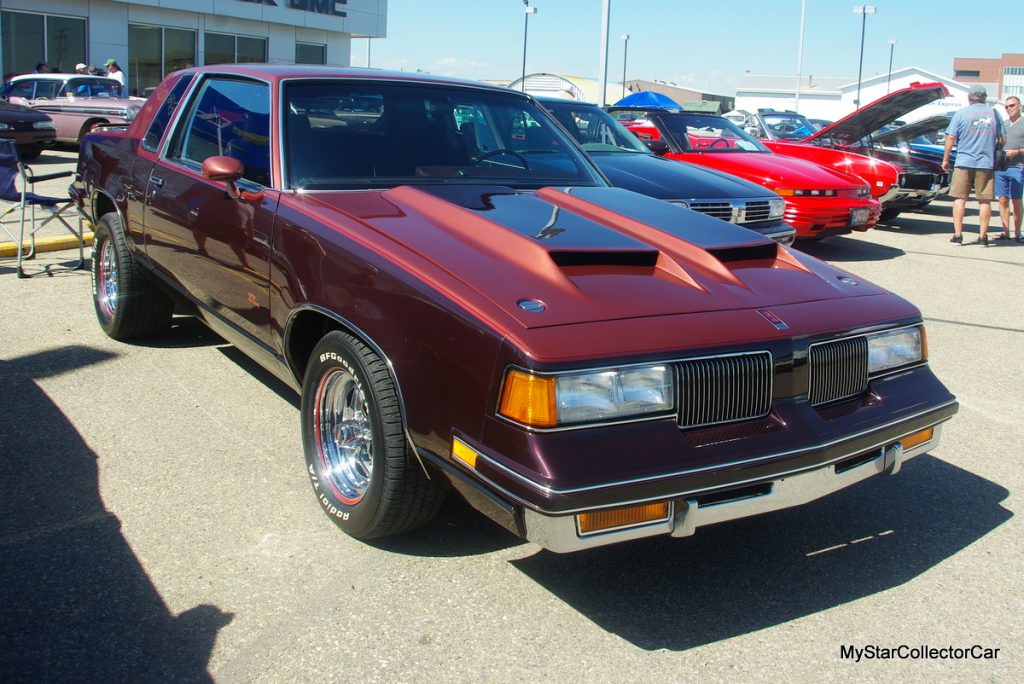 This car pays homage to a bygone chapter in Olds muscle car history in a big way and MyStarCollectorCar will learn its full story in a future feature.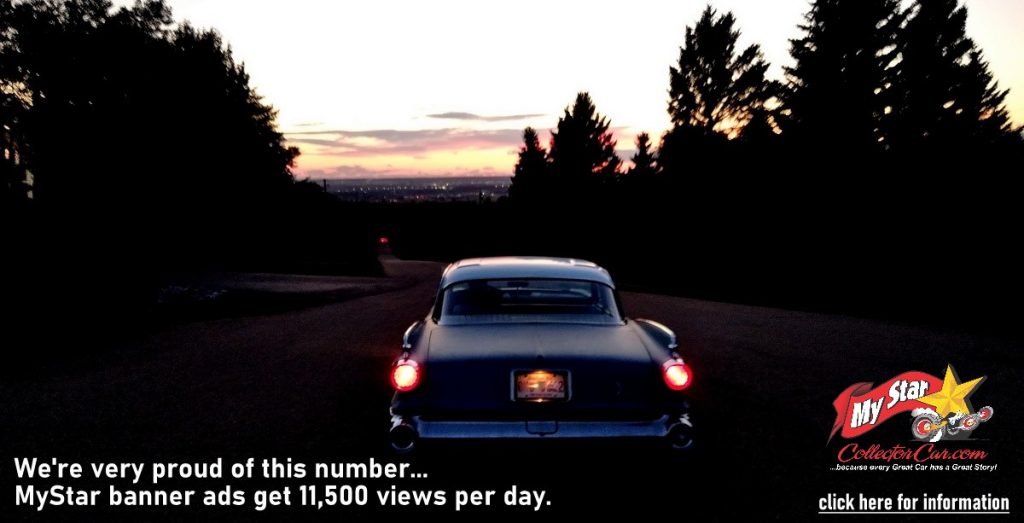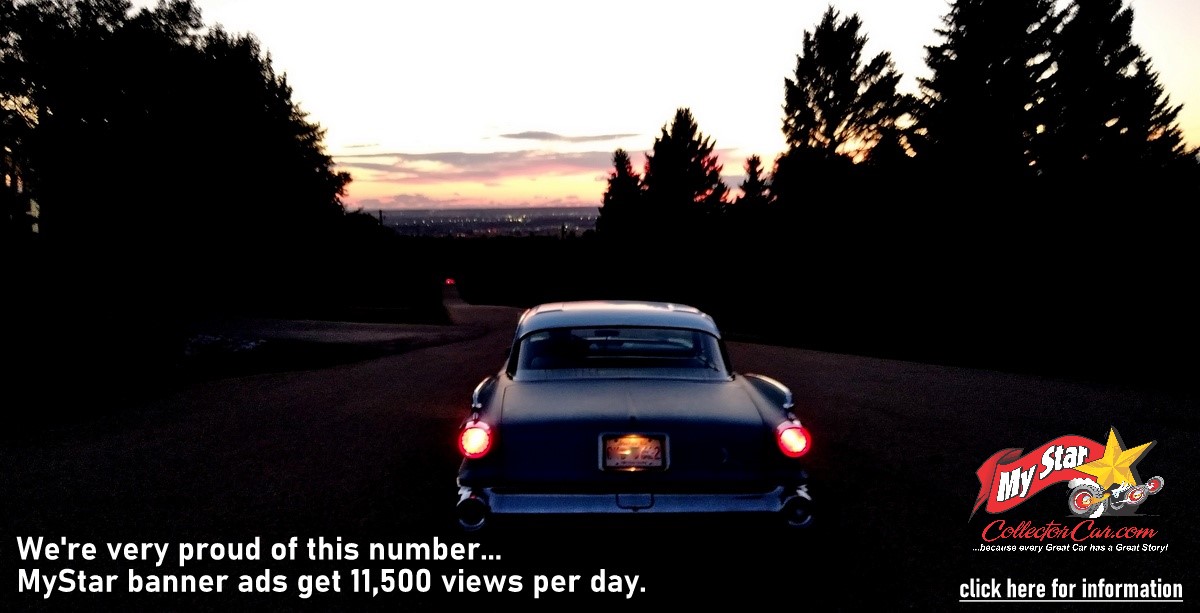 As mentioned, MyStarCollector also attended the Lacombe Days car show on Saturday.
An incredibly rare one-of-one 1971 Mercury Cyclone Spoiler equipped with its factory 429 cubic inch beast of an engine caught our attention and we were fortunate enough to interview its owner.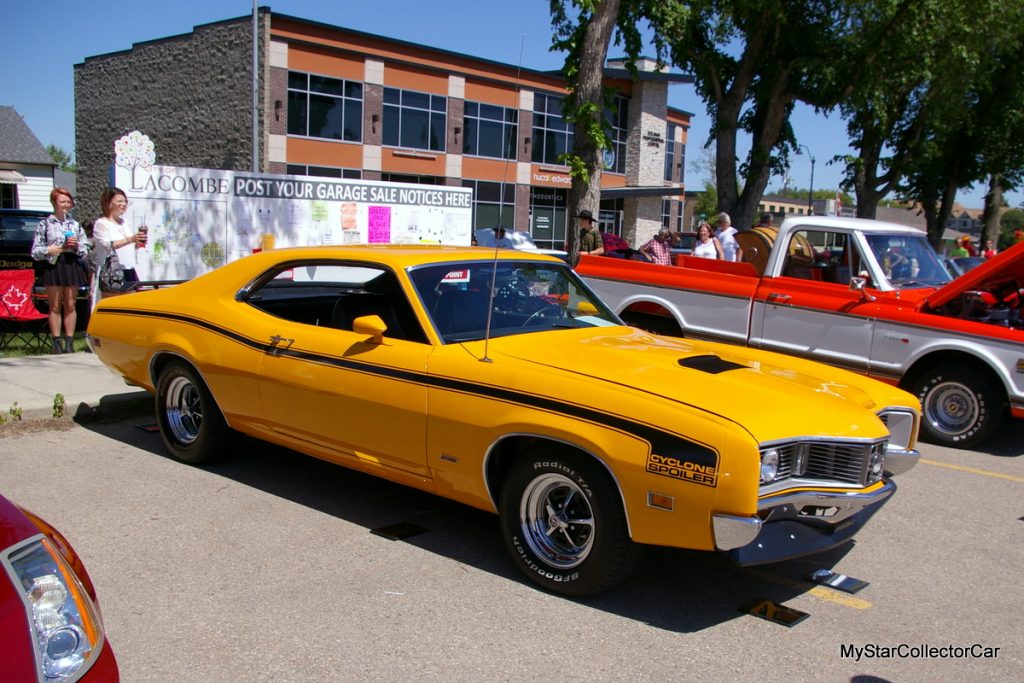 The car was perfect in every detail and MyStarCollectorCar will reveal every one of them in a future article.
A resto mod 1952 Chevy Deluxe two-door post was also very difficult to ignore at the Lacombe Days Car Show. Its owner is an old school hot rod guy who is not afraid to mix new school automotive technology into his recent builds.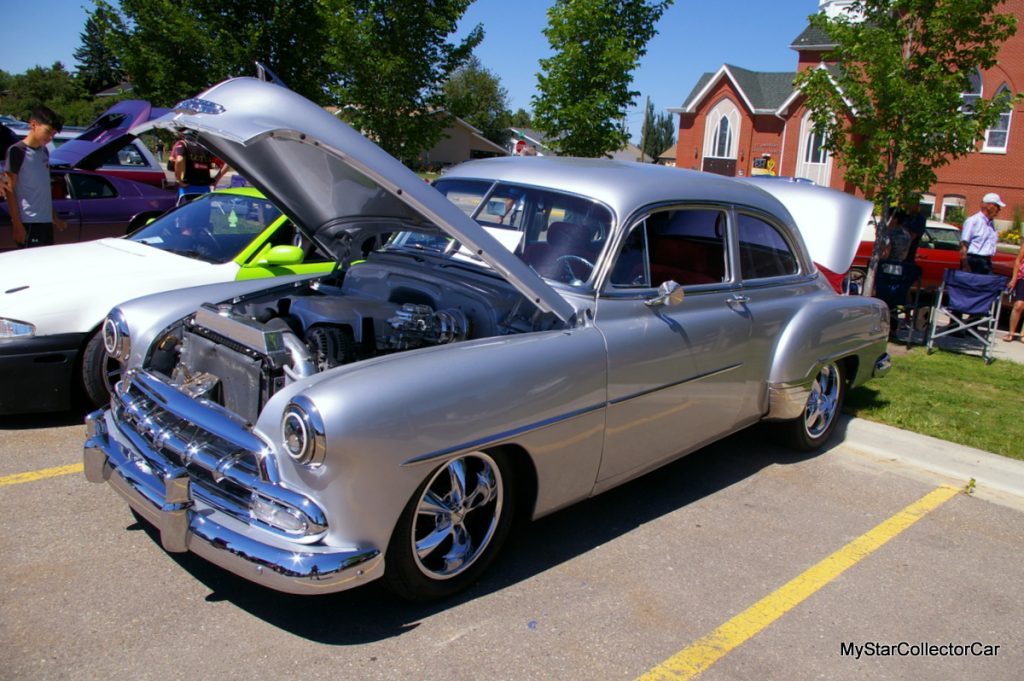 Find out what this talented car guy did to his retro post-war Chevy in a future MyStarCollectorCar story.
The final highlight of our visit to the Lacombe Days show was a 1965 Ford four-door sedan that has undergone many changes since MyStarCollectorCar did an article about it in 2021. Its colorful owner is also a talented Johnny Cash tribute entertainer, so his car is still undergoing changes to honor Cash's famous 'One Piece at a Time' tune about a custom Caddy built with stolen parts.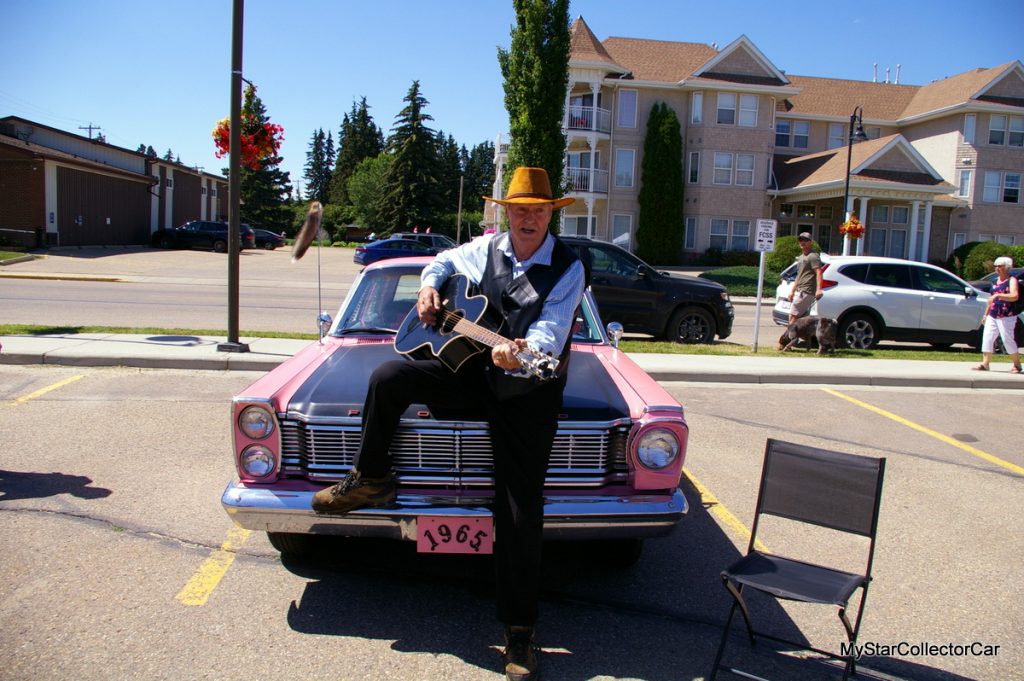 Owner Marvin Drewes has a Ford and not a Caddy-plus he did not steal parts for his car, but he can sing a solid version of the Cash song and continues to add other car parts to his Ford to honor the singer's automotive vision in the tune. Job well done by Marvin on both the Ford and the song.
BY: Jim Sutherland
Jim Sutherland is a veteran automotive writer whose work has been published by many major print and online publications. The list includes Calgary Herald, The Truth About Cars, Red Deer Advocate, RPM Magazine, Edmonton Journal, Montreal Gazette, Windsor Star, Vancouver Province, and Post Media Wheels Section.