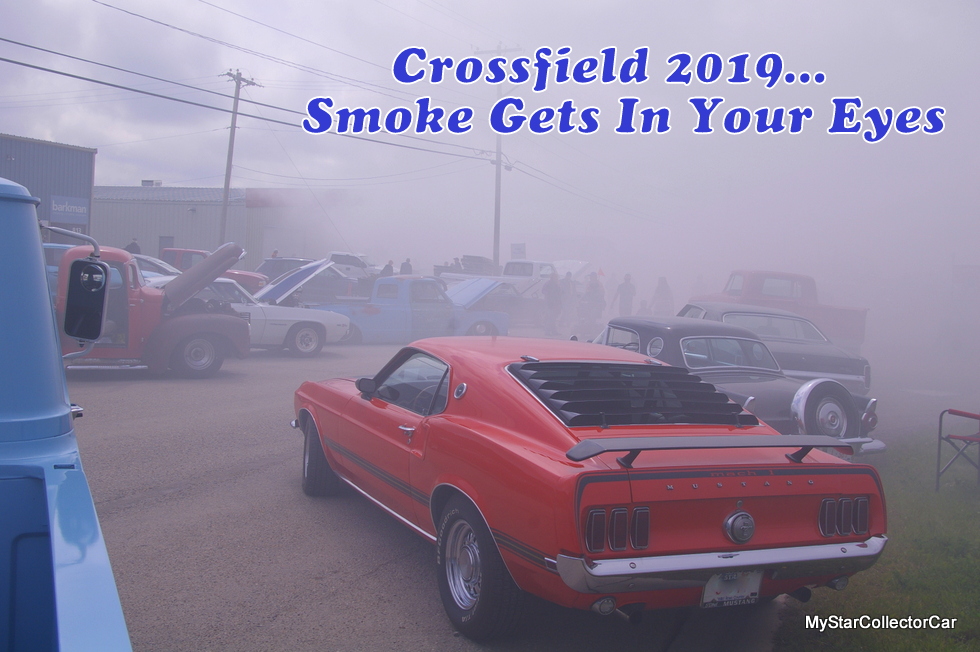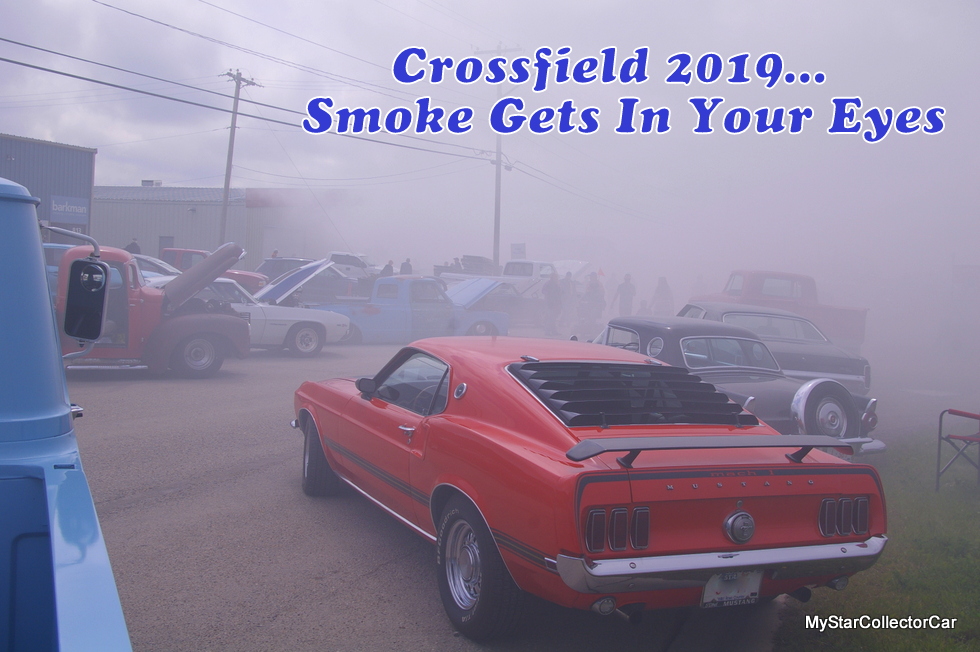 Crossfield, Alberta is a friendly little rural place that is about a half hour north of Calgary, Alberta.
It is the perfect bedroom community for people who need to work in a big city like Calgary but like the small town pace of life in a town like Crossfield.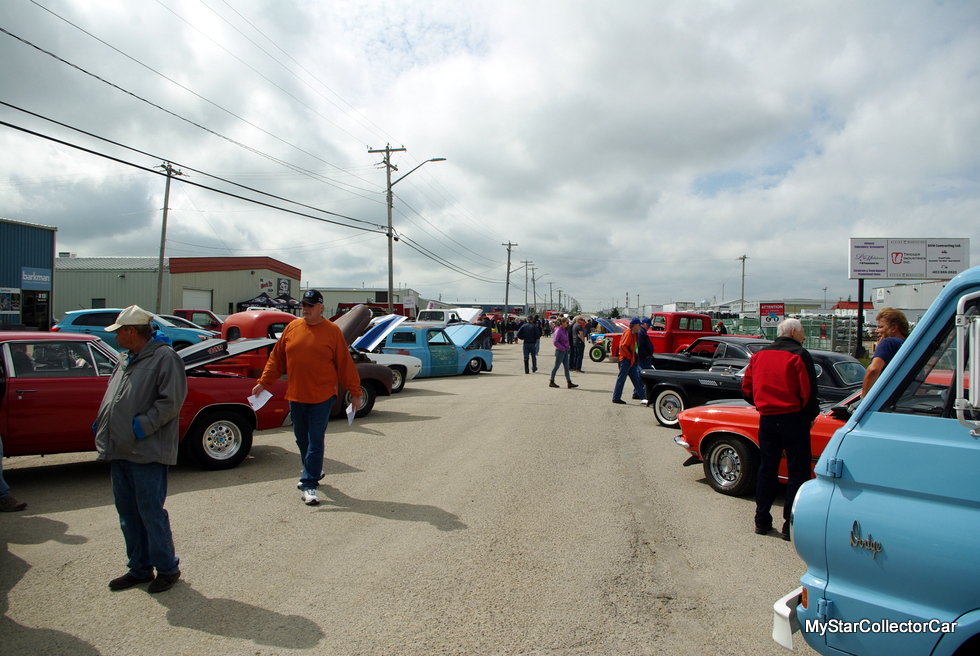 The annual car show takes place on a side street in Crossfield's industrial area and MyStarCollectorCar was able to attend this event this past weekend. The show had a variety of entries that ranged from mild to wild–with plenty of choices in the mix.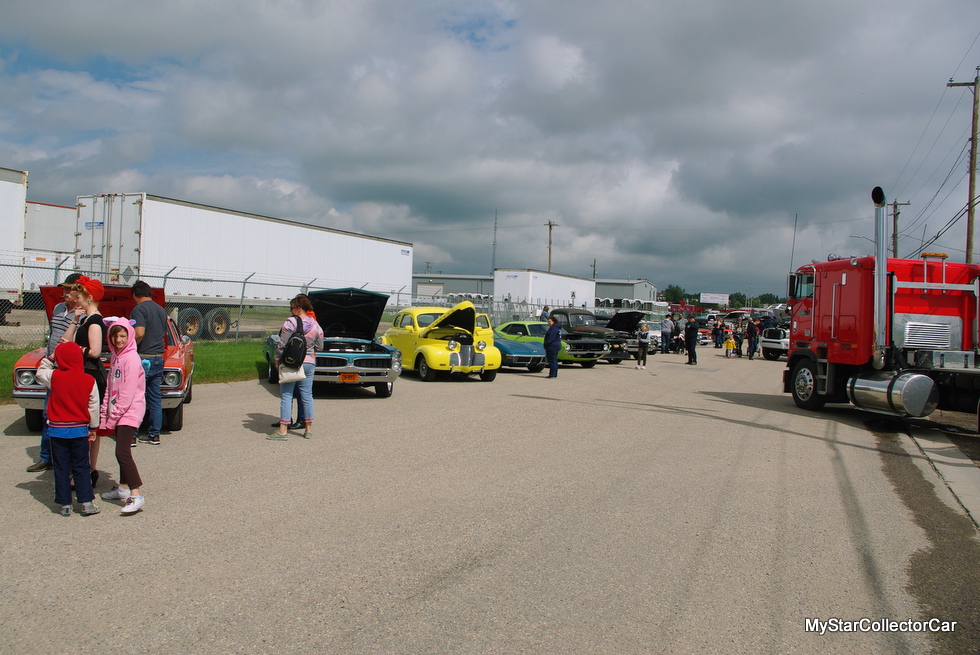 One of the owners' choices was to enter the tire-smoking event and the list of participants included a young car girl who put her 1970 Chevy pickup into the smoke show portion of the festivities. She was a hands-on owner who had plenty of experience as part of a father-and-daughter build team on the '70 Chevy truck project.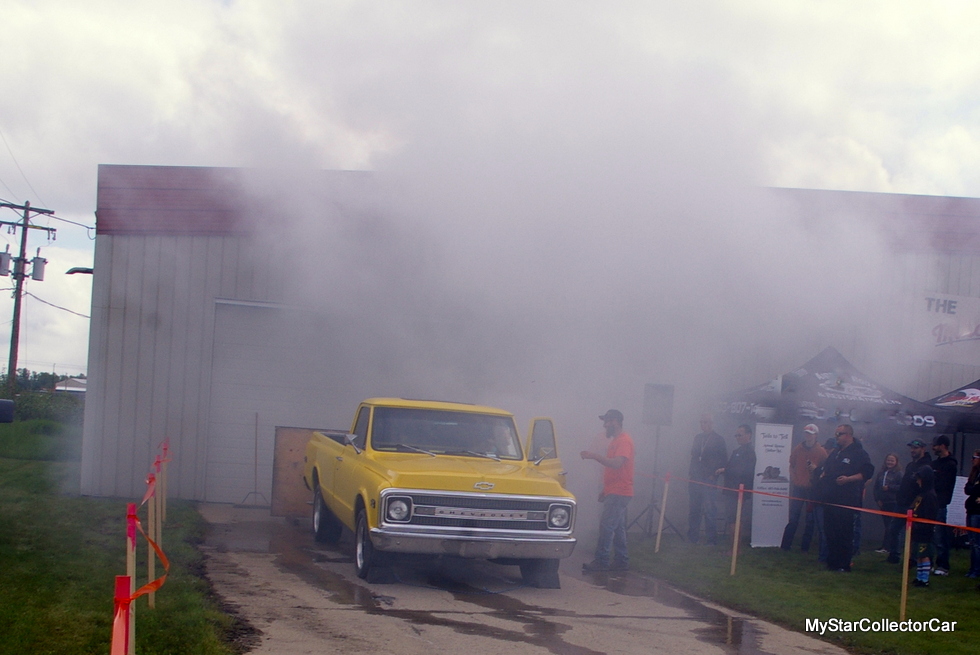 She provided a solid story platform for MyStarCollectorCar's future article about her truck.

Another vehicle at the show was also owned by a young woman who restored a 1986 Plymouth Caravelle two-door coupe to a very high level.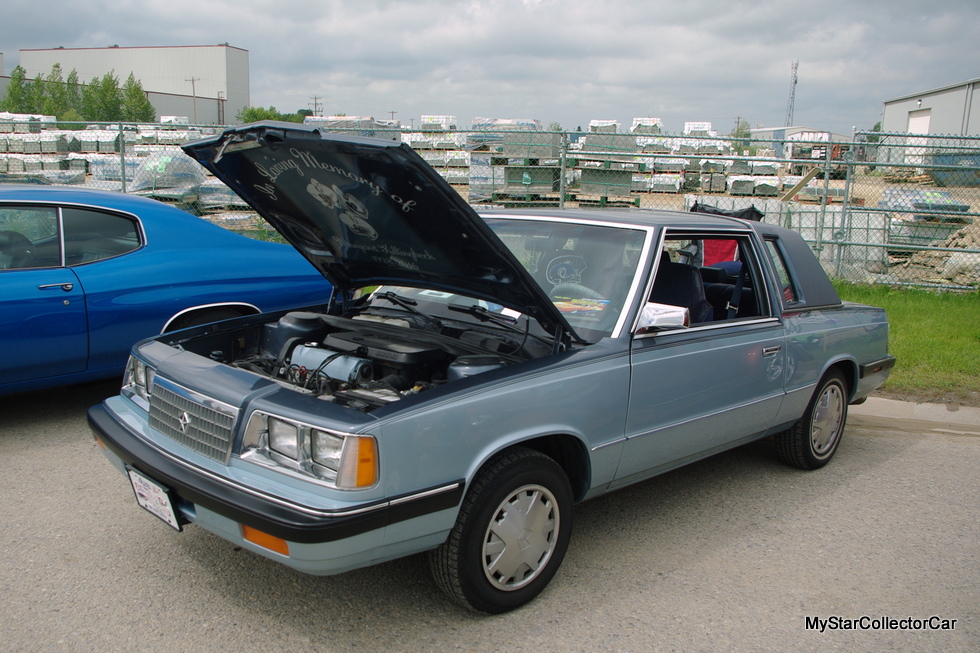 Her reasons for restoration are largely based upon the car's strong connection to her late grandmother and MyStarCollectorCar was able to get the entire story behind the unusual (and now-rare) K-car. Look for all of her sentimental reasons in a future MyStarCollectorCar article.
A 1959 Meteor Montcalm Rideau 500 two-door hardtop is an automotive mouthful and likely a source of confusion for many puzzled car guys. Older Canadian car guys will recall an early era before the 1965 Canada-United States Auto Pact when Canada had Canadian-only models like the Meteor.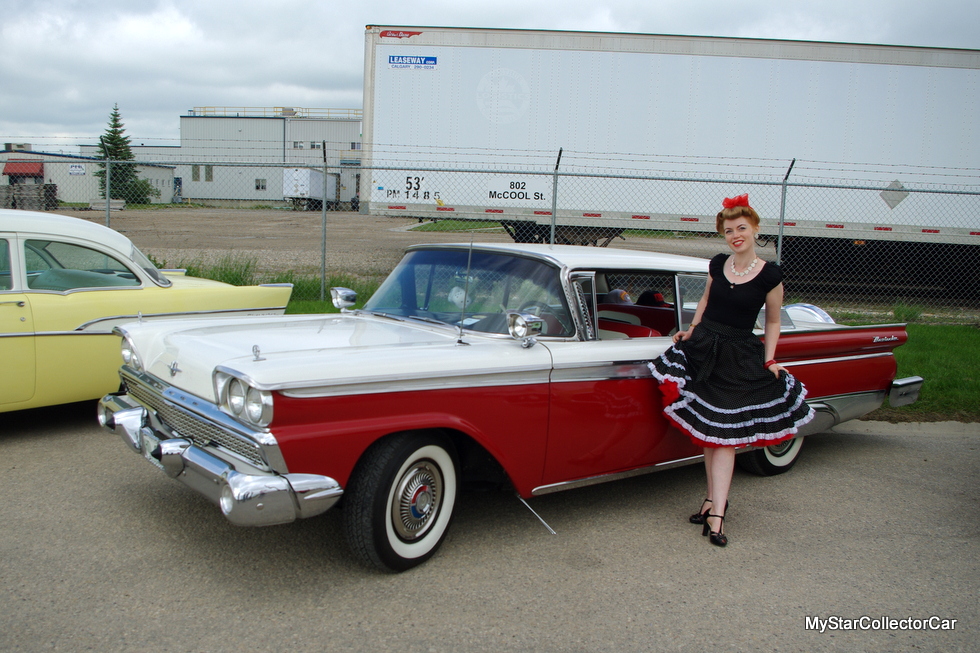 The Meteor was built by Ford of Canada and was only available to Canuck customers. A '59 Meteor is an incredibly rare beast in 2019 and the owner of this one will tell its tale in a future MyStarCollectorCar feature.
Another Canadian-only car at the Crossfield show was a 1966 Acadian Canso two-door hardtop resto mod. Acadians were Canuck compacts that were similar to the Chevy Novas built during the same era.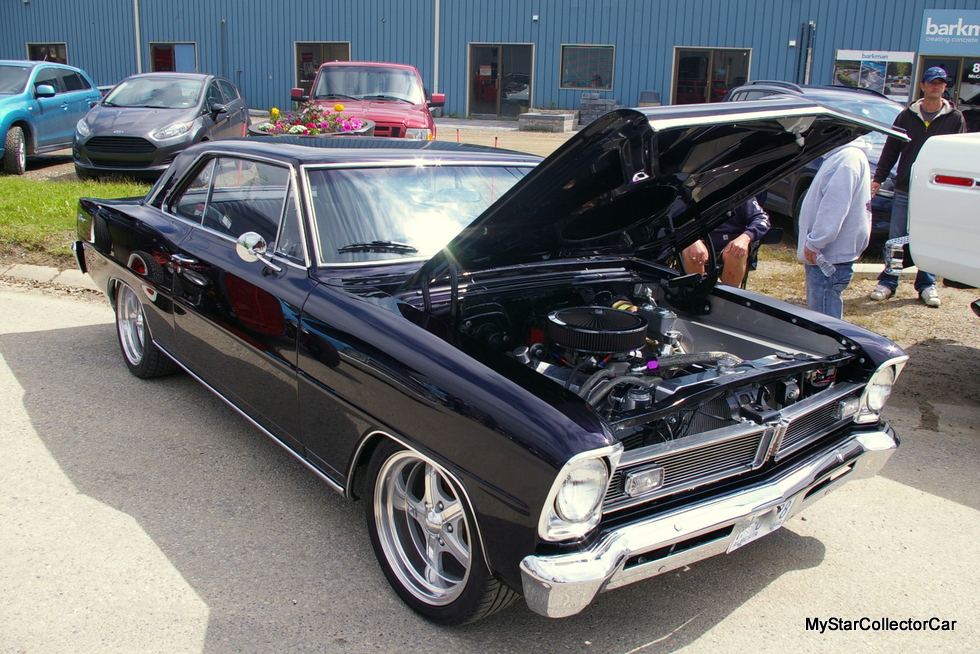 Acadians were sold by Canadian Pontiac dealers during their heyday and gave them an opportunity to provide a non-Chevy compact car choice from General Motors of Canada. Older Canadian car guys will remember the Acadian models were phased out gradually after the 1965 Canada-US Auto Pact.
This particular Acadian Canso was restored to a very high level by its owner; a certified body man who takes a great deal of pride in his work. MyStarCollectorCar readers will learn about how he combined his considerable talents with a modern resto mod process in a future article.
Last, but most certainly not least, the Crossfield show also had a Canuck truck in the form of a 1964 Fargo 1-ton stepside truck that had a long history that spanned three generations with one family.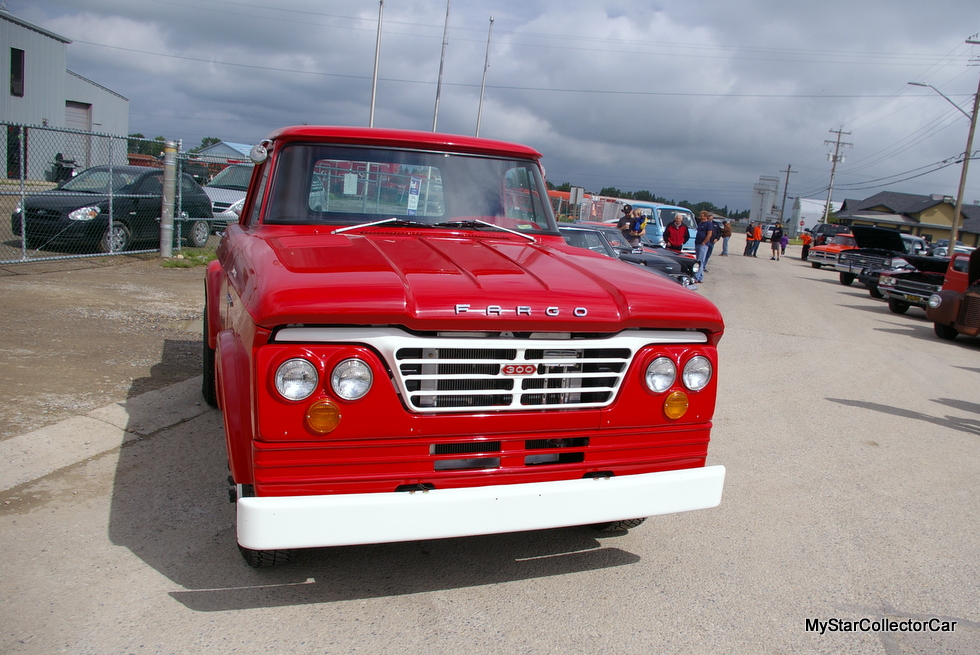 Some of our readers may already know that Fargo models were built by Chrysler of Canada and are similar to the Dodge trucks from that time frame. Read all about this '64 Fargo resto mod in a future MyStarCollectorCar feature story.
Thanks to everyone for a great show in small town Alberta.    
BY: Jim Sutherland
Jim Sutherland is a veteran automotive writer whose work has been published by many major print and online publications. The list includes Calgary Herald, The Truth About Cars, Red Deer Advocate, RPM Magazine, Edmonton Journal, Montreal Gazette, Windsor Star, Vancouver Province, and Post Media Wheels Section.