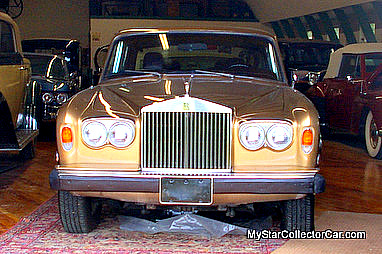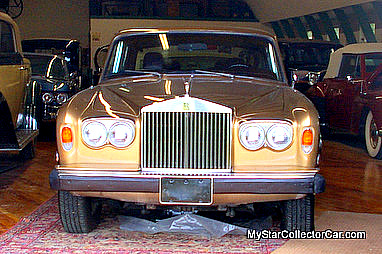 I watch many of the car shows on TV, but 'Car Crazy' has never really grabbed me enough to be a fan.
Car polish king Barry Meguire is the host of the program and he does his level best to create the illusion that he has a lot of time for the average Joe and his car.
Meguire sells a lot of car care products which is fine, but he will never sell me on the idea that he likes to rub elbows with the average Joe from car world…
Unless I missed something and average Joes are now the proud owners of one-off European iron and rare concours Deusies.
Most of Meguire's guests seem to have a pretty hefty pedigree or celebrity fame and fortune to their name. 'Car Crazy' also seems to seek out the rich and famous on a global basis because Barry seems to spend a lot of time in foreign ports of call.
There is nothing wrong with the car guy culture at any level, but Meguire's mistake is his identification with the average guy, while hanging out with car guys that are far from average.
A guy with a full staff of highly skilled tradesman to fulfill his restoration dreams is a long way removed from the guy that completes his project in a drafty single car garage while juggling a monthly household budget.
Those are the real heroes of the car guy culture and Meguire does a big disservice to their efforts when he devotes another show to yet another not-so-average car guy with unlimited resources.
I can recall one episode where Meguire attended a typical car show with typical car guys that have serious blood and sweat in the car game. He stopped for a photo-op with some very rough-looking guys and TV-bonded with the guys. By TV-bond, I mean he appeared to want to be one of the boys while filming the episode.
They were his new best car guy friends in the episode as Meguire spun out his affection for these cats. I doubt whether those boys were buying it enough to pay a visit to Barry at his house-unless they planned on the possibility of an impromptu encounter with the police service in Meguire's neighborhood.
'Car Crazy' is not a must-see car show for me. Barry Meguire carries none of the charm of Dennis Gage and far less of the average car guy world found in Gage's show.
Jim Sutherland
More stories about real car guys and their rides athttps://www.mystarcollectorcar.com/
COMMENTS
DENNIS:"You hit it. I don't watch any of these so called 'reality' car and motorcycle shows anymore. After the first or second season, they have all usually run out of anything that resembles a believable script. Take the father and son motorcycle show I can't even remember the name of. After 3 seasons they were down to "The Tuttles build theme bike to honor the South African Centipede" (while fighting and throwing things). Or "Jessie James builds tribute bike to the Woman's Liberation Movement".
The bulk of the 'car' shows are little more than commercials. Take "Overhaulin' for instance. "We'll take some poor shumk's Honda Civic, and in a week we'll outfit it with seats by ….., wheels by ….., tires by ….., a stereo by ….., paint by……. Etc. Of course, they toss in some slinky chick with a nice 'rack' who wouldn't be caught dead within a mile of a 'grease monkey' that doesn't have at least 7 figure bank account in real life. it all gets boring for me real quick. Anybody who doesn't know that there's almost nothing 'real' about these so called "reality" TV shows, should just stick to watching the day time 'soaps'.