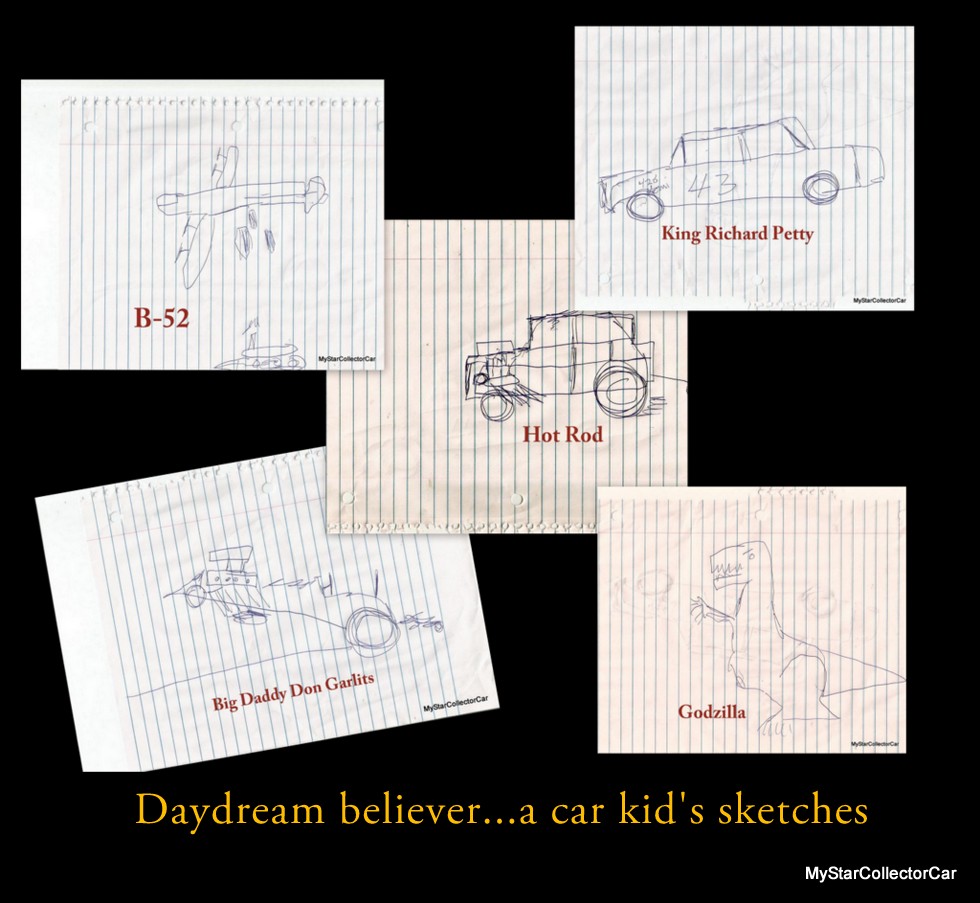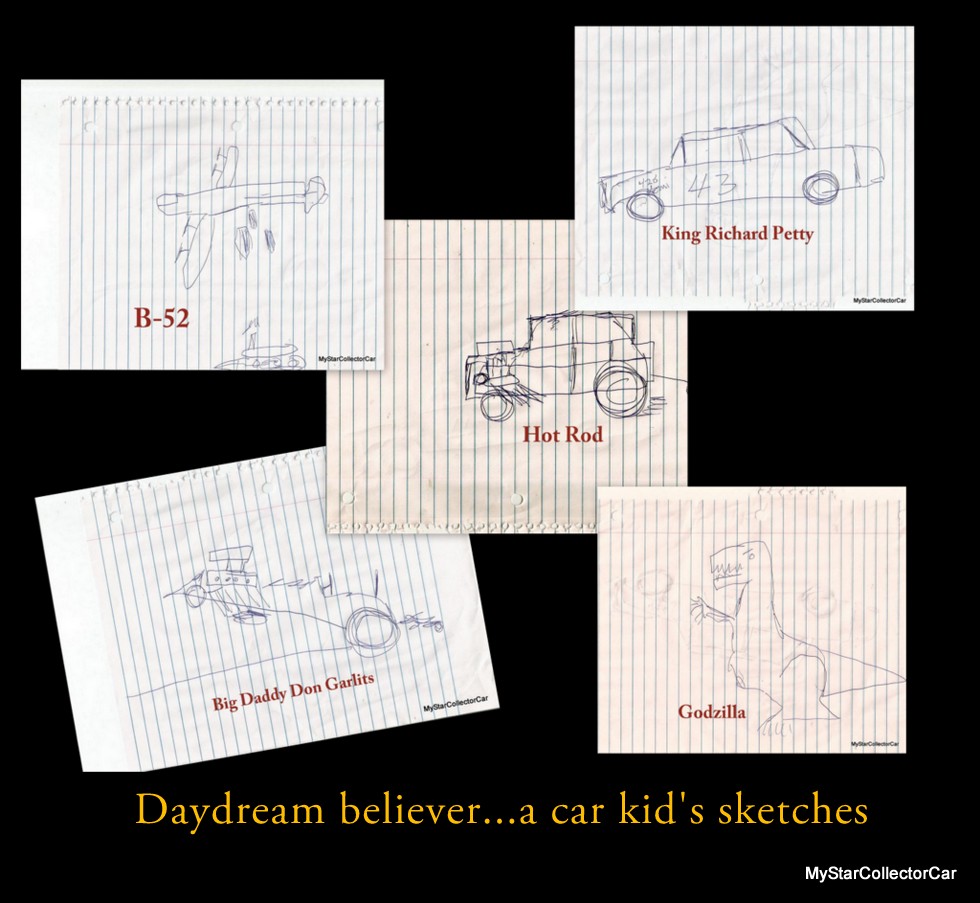 I was already a car guy before I even learned the alphabet and my automotive obsession grew larger after I was able to follow the racing careers of the King (Richard Petty) and (Big Daddy) Don Garlits via my school library's limited selection of car magazines.
The life of a 1960s-era elementary school kid bordered heavily on boring during the classroom incarceration part of the day, so a kid like me drifted away from the experience and found an alternate daydream universe filled with fast cars, movie monsters, and more fast cars-with an occasional visit to my highly laundered vision of a war zone.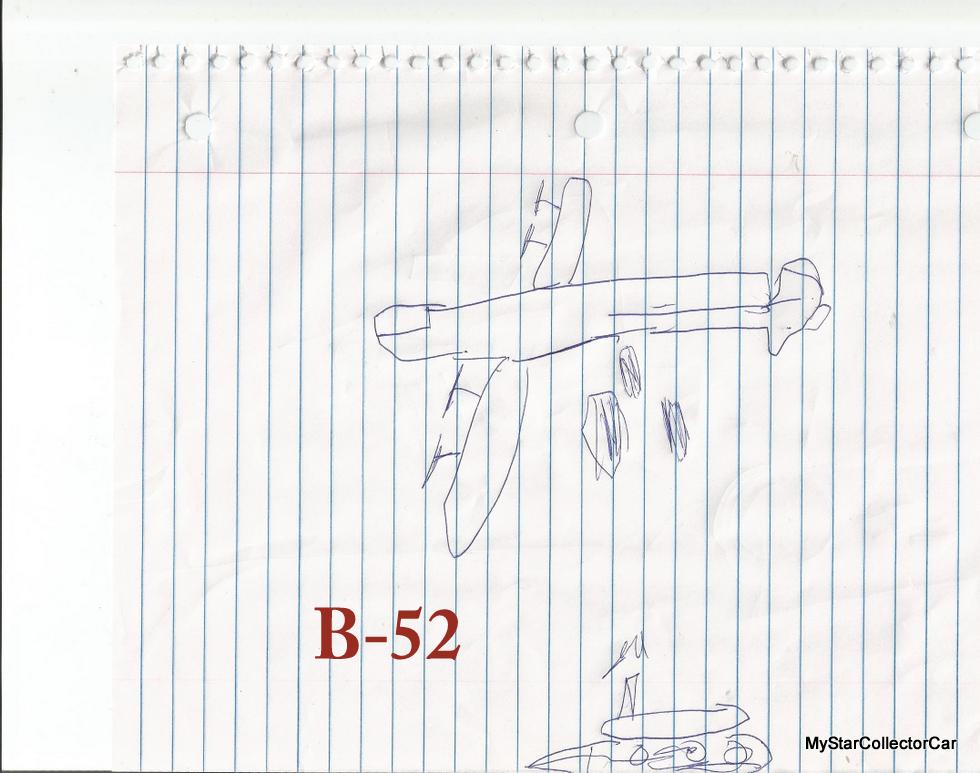 I recall my Grade 5 experience in creative writing where I was able to write about my daydreams for class assignments. My teacher did not share my creative vision and was not onside with my subject matter.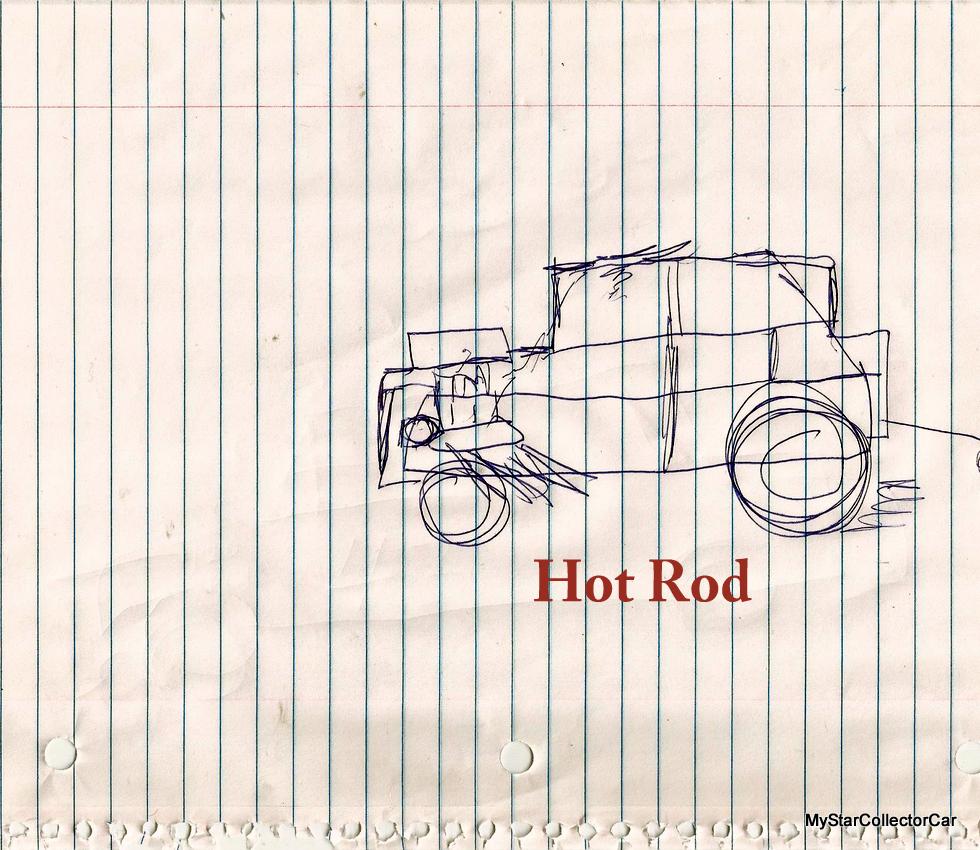 She suggested/ordered that I write about subjects that were essentially neutered into cuteness and had nothing to do with Godzilla, B-52 bombers, or fast cars– so I wrote about children's topics that held zero interest for me.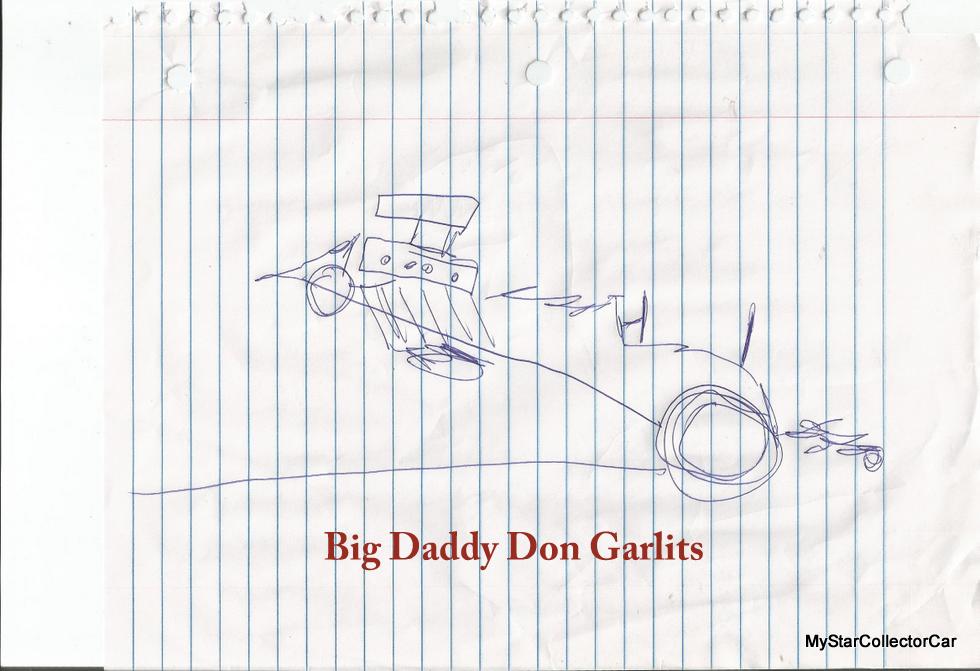 My grades went through the roof and my now-happy teacher even had one of my crappy sellout stories displayed in the school corridors. It was the very beginning of my cynicism; particularly when I was not happy to see the finished story on public display for my unforgiving and judgmental pre-adolescent peers at school.

My success as an elementary school writer never got in the way of my real interests which included hot rods, gassers, rails, funny cars, stock cars, aerial bombardments, and angry dinosaurs. I daydreamed about these subjects and even sketched them in my kiddie notebooks.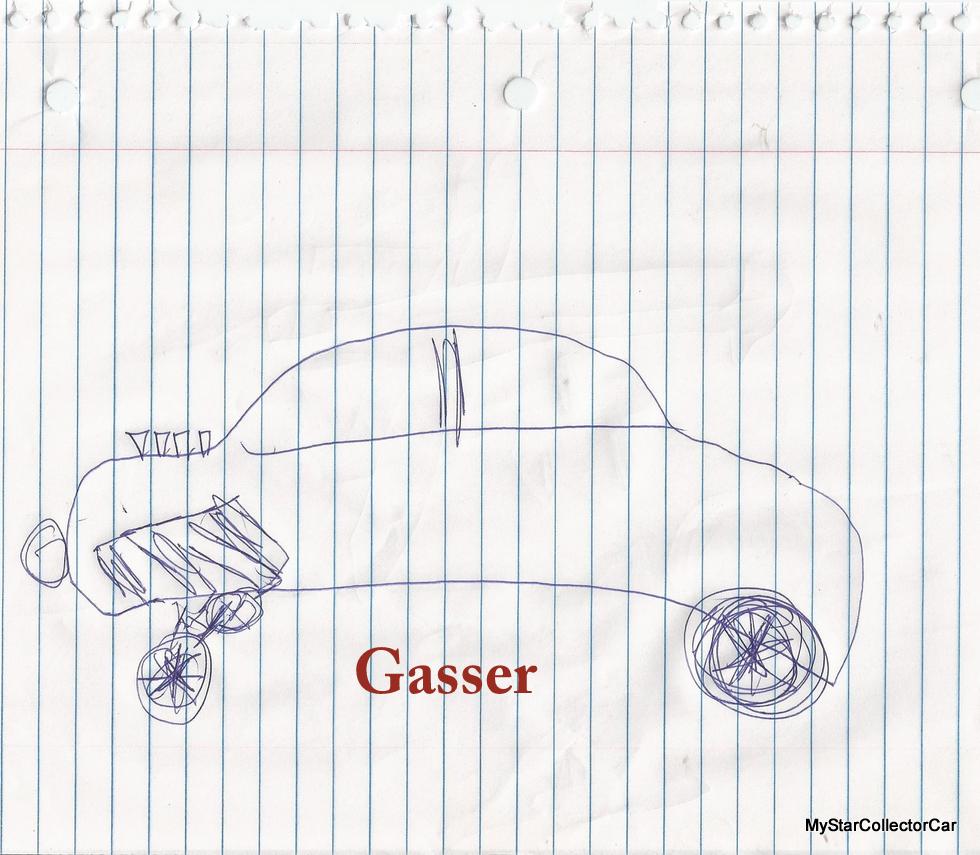 Very few of my sketches were drawn in the right proportion and even fewer had a sense of accuracy. The drawings were a predictable result when a bored kid in a classroom chases his daydreams on a notebook and is unable to overcome the significant barrier of zero drawing ability during the exercise.
None of my daydream art quality really mattered to me because I understood my crude cave kid drawings better than anyone else in the known universe. I barely understood the principles behind the internal combustion engine-but I knew where the monster engine was situated in my kiddie dream cars.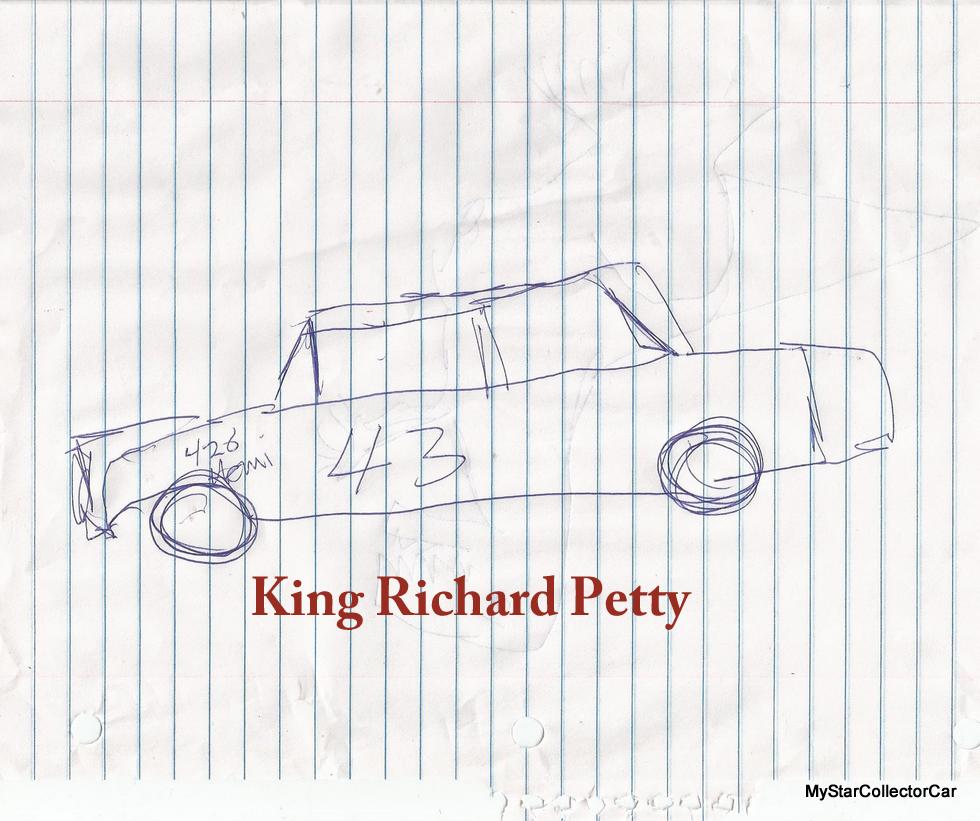 Incidentally, I was not a lot better at drawing actual monsters when I was a kid. My true calling was writing about monsters and hot rods, but that was off the table when I was an unwilling prisoner of elementary school.
The Godzilla monster angle in my life did not stick with me as I grew into adulthood. Nor did the fascination with combat scenes after I discovered that battles in TV shows like 'Combat' also barely touched bases with the horrible reality of war.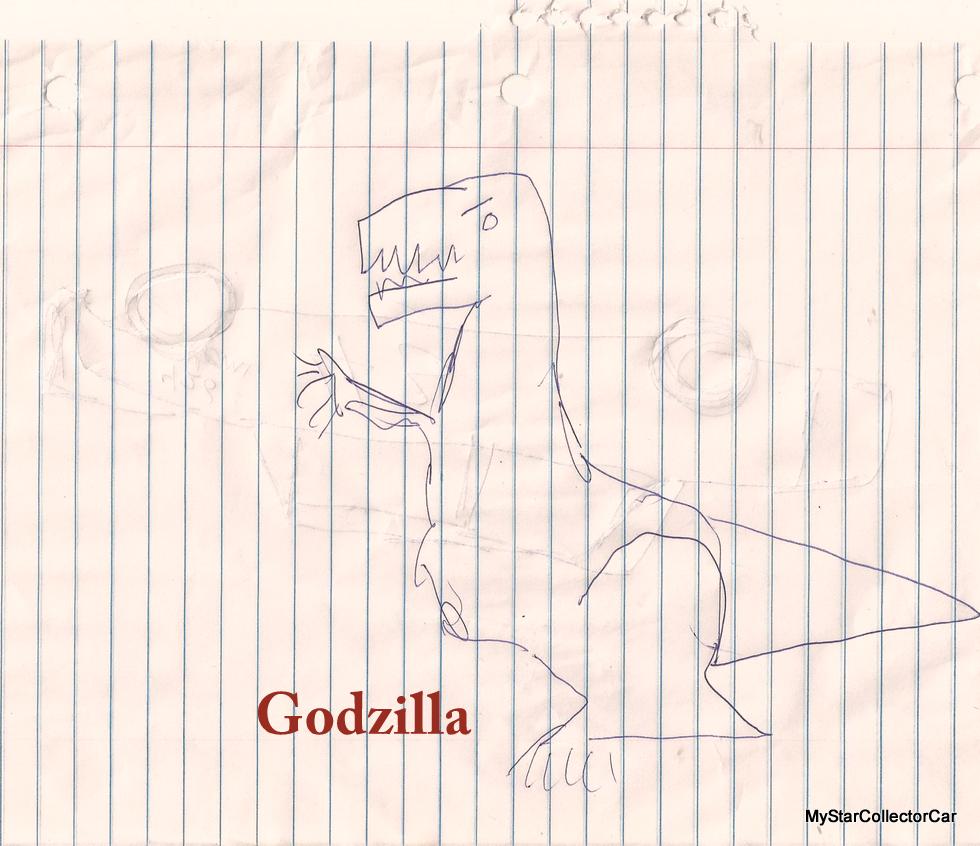 But cars were a completely different matter because I never lost my fondness for them over the years. That's why MyStarCollectorCar is such a good fit for me-now I get to write about them.  
BY: Jim Sutherland
Jim Sutherland is a veteran automotive writer whose work has been published by many major print and online publications. The list includes Calgary Herald, The Truth About Cars, Red Deer Advocate, RPM Magazine, Edmonton Journal, Montreal Gazette, Windsor Star, Vancouver Province, and Post Media Wheels Section.