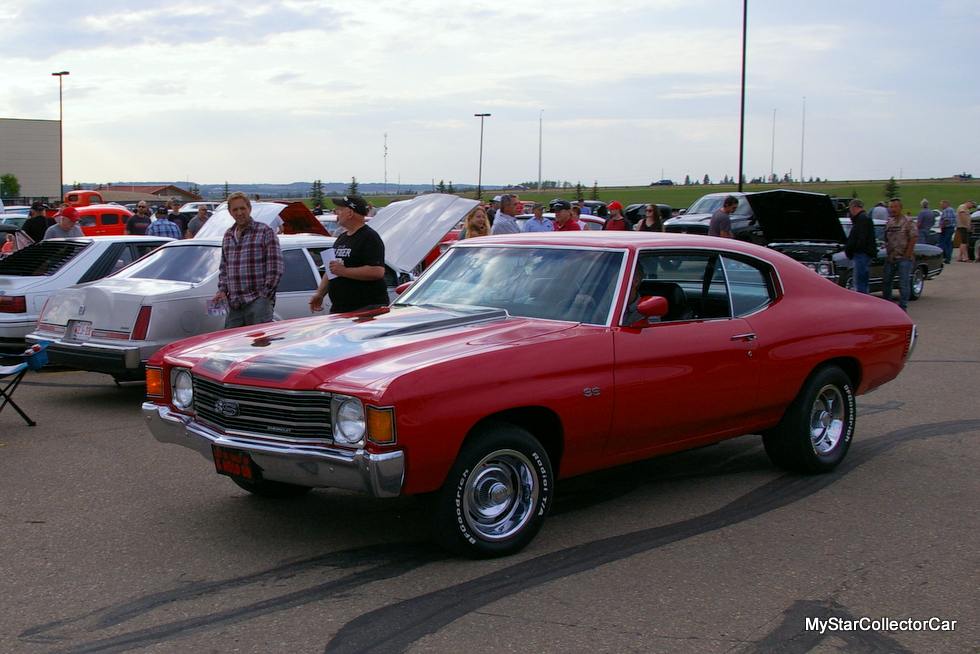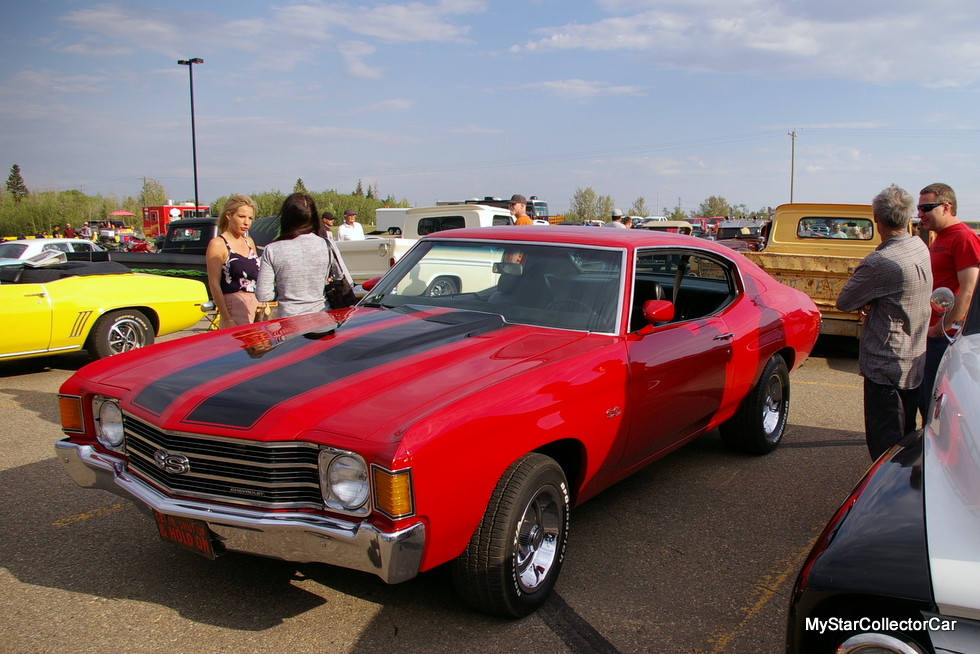 Mark Strickland has owned his 1972 Chevelle since he was a young 23-year-old car guy.
The car and its owner have been through major changes over the past few decades, including a name for the 46-year-old car.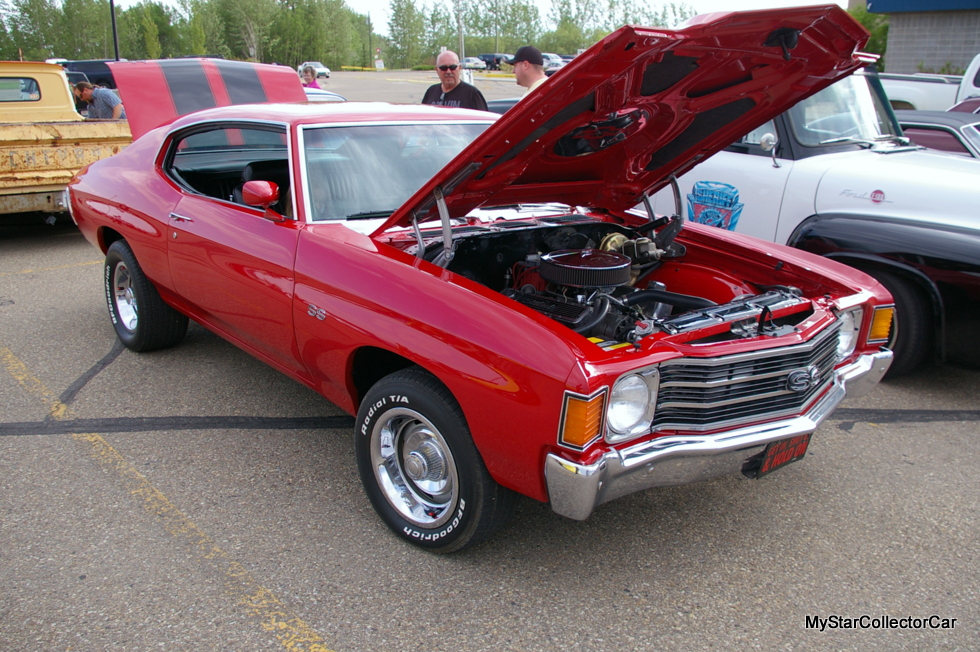 Mark named his car 'Second Chance' because Mark believes he has been given a second chance in his life and the stylish Chevelle is part of the reason. Mark underwent triple bypass surgery to alleviate a heart issue and required two months of post-surgery recovery before he was able to move on with his life.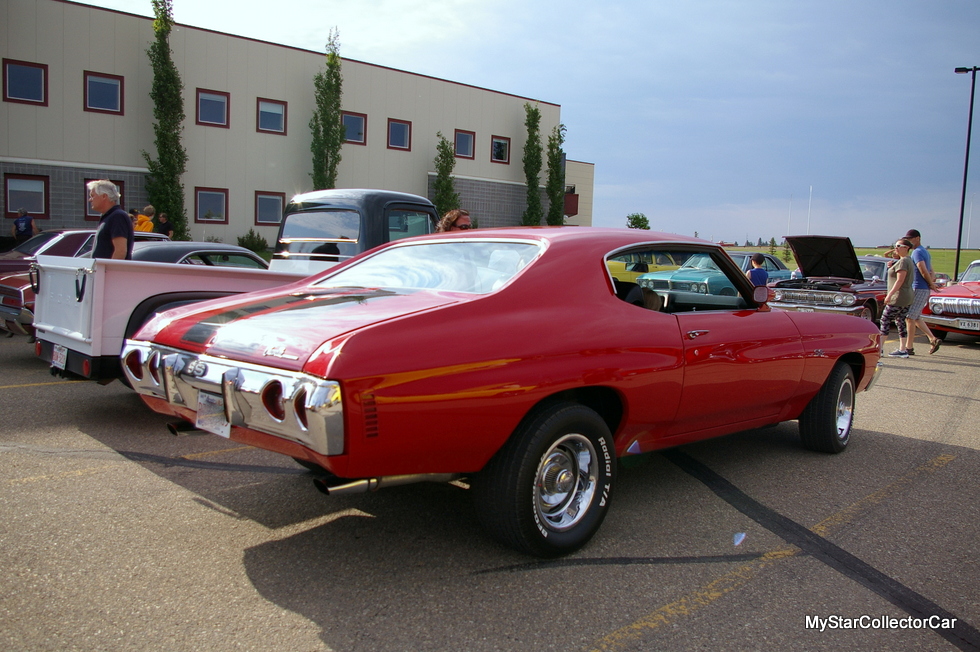 Mark's Chevelle was parked with no power train in his driveway when he decided to give the car its own second chance after his life-saving surgery. The Chevelle was originally purchased in the United States, although Mark bought it in Nova Scotia, Canada.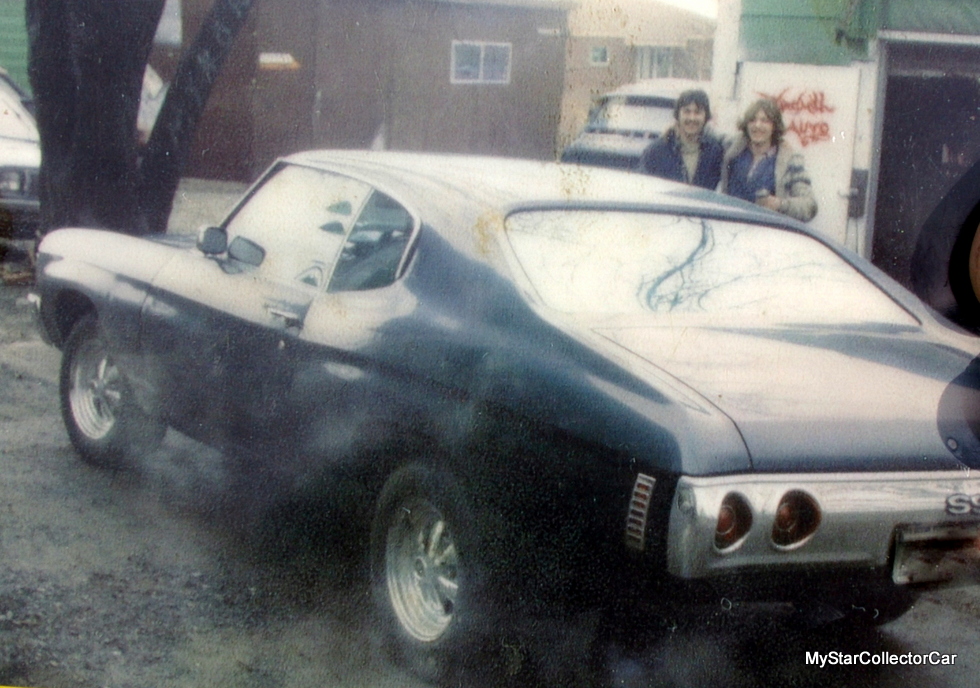 Initially Mark used the car as a daily driver until he moved on to another vehicle and put the Chevelle into storage while he formed a game plan for the car. The Chevelle had a factory green paint job that needed to be changed in Mark's view.

Mark decided a second chance for the car required a major color change so he settled on a bright red paint job for the car. Mark was able to complete most of the body work before he moved to Western Canada to spend time with his son's family.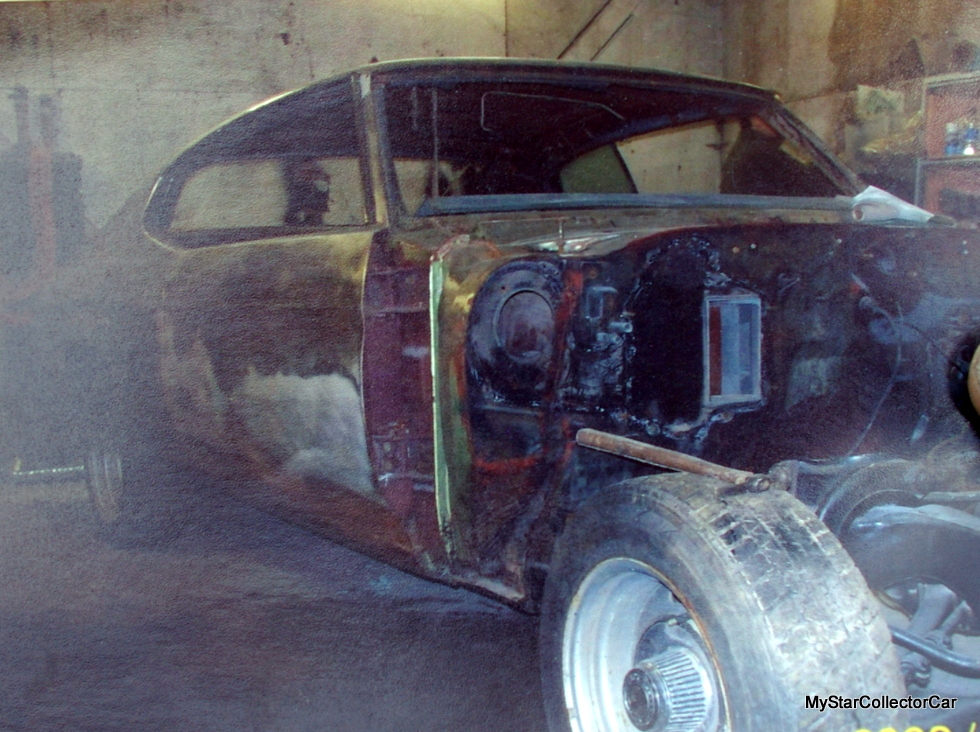 Needless to say, the Chevelle also came west with Mark and he was able to complete the project with a little help from his friends. Mark made his living in the auto body trade and called upon a friend's paint skills to give the Chevelle its beautiful red paint job.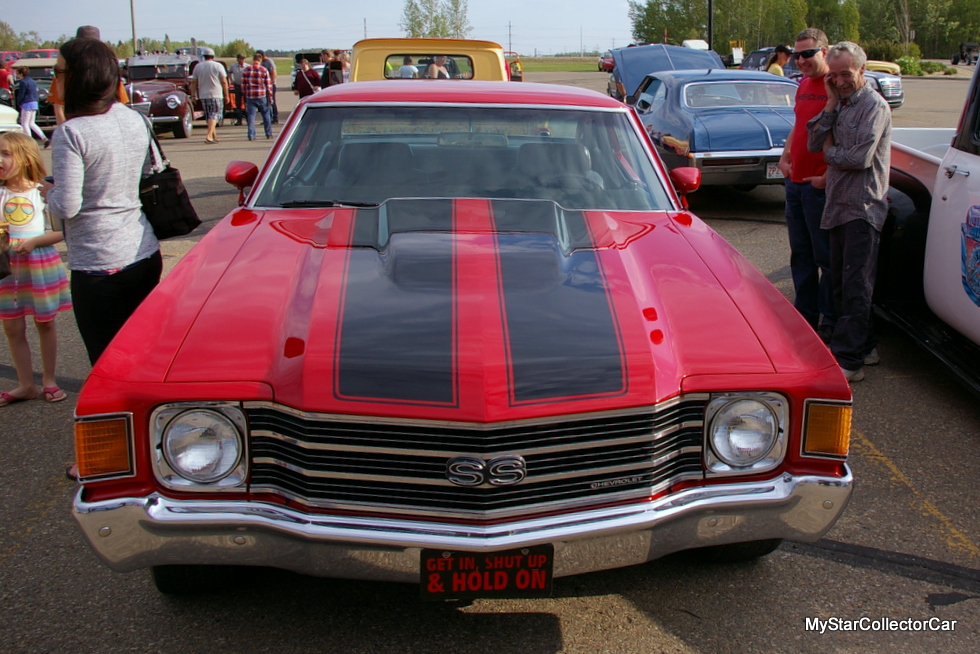 As mentioned, the restoration process began years ago and Mark was able to add a factory SS hood (complete with scoop), along with other items purchased directly from a GM dealership at the time. Mark told MyStarCollectorCar his hood was one of only three left when he bought it.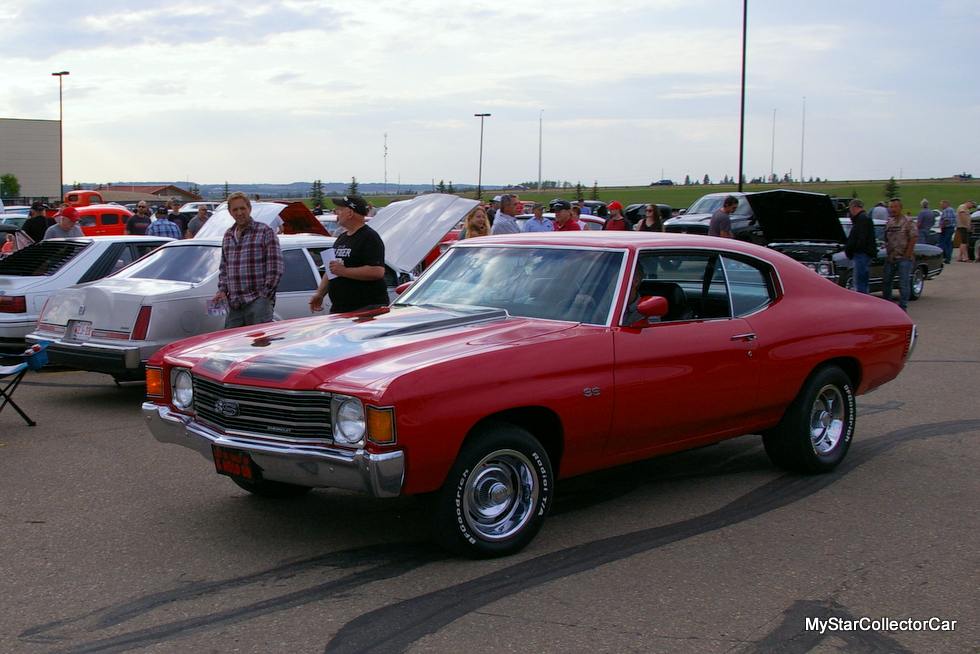 Mark wanted the car to look brand new, so he continued to purchase all of the available NOS (New old stock parts that were used on factory-built cars) that he needed for the project. Mark believes "you can't shortcut" when it comes to a restoration.
Most car guys also buy a parts car so they can add its spare pieces to the restoration process and Mark was not an exception to the rule.
The hood, bright red paint, and racing stripes were part of Mark's plan to give his Chevelle an aggressive new style with its second chance. He also added a tough 350 engine to his car so the Chevelle could walk-the-walk when it came to performance.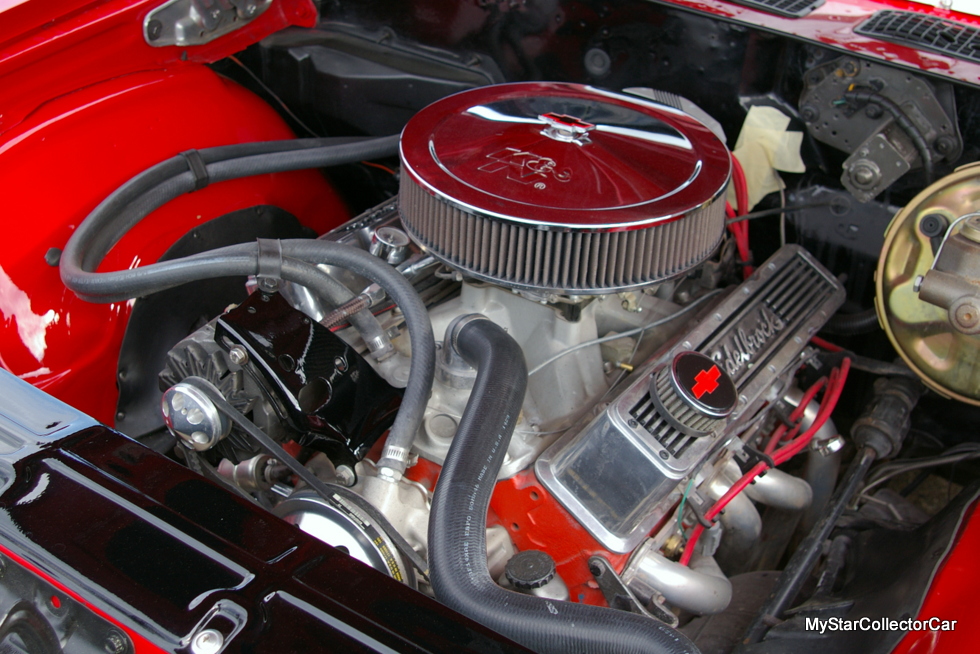 The beefed-up Chevelle can easily live up to its new SS badges and Mark plans to enjoy the car this summer after its long road to a second chance.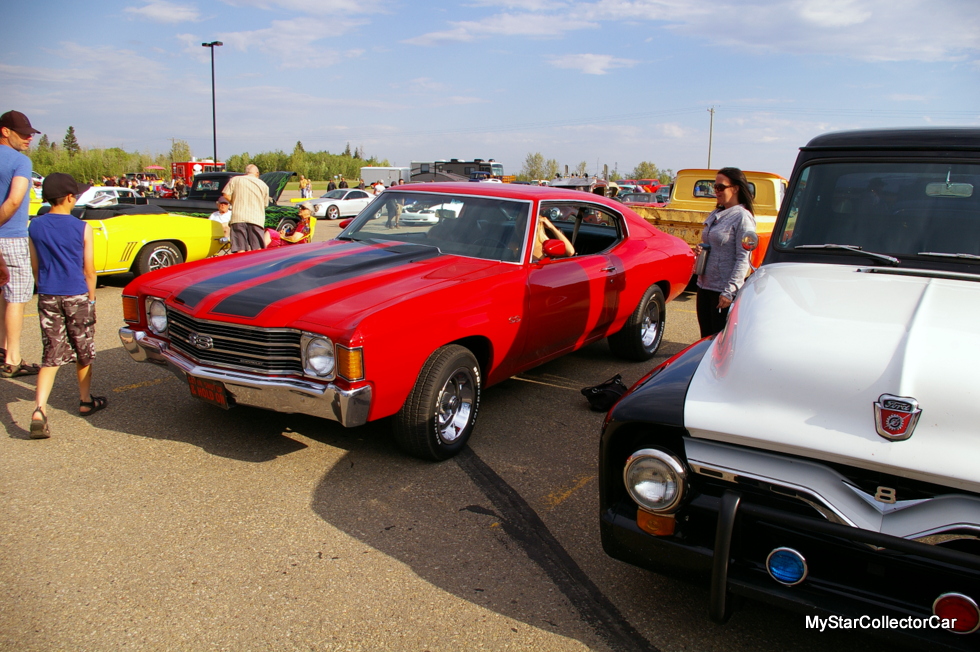 Mark called the process a "labor of love" and it's clear he has a strong emotional connection with his beloved Chevelle. That legacy will continue because Mark wants the car to stay in his family with his son and grandsons in the future.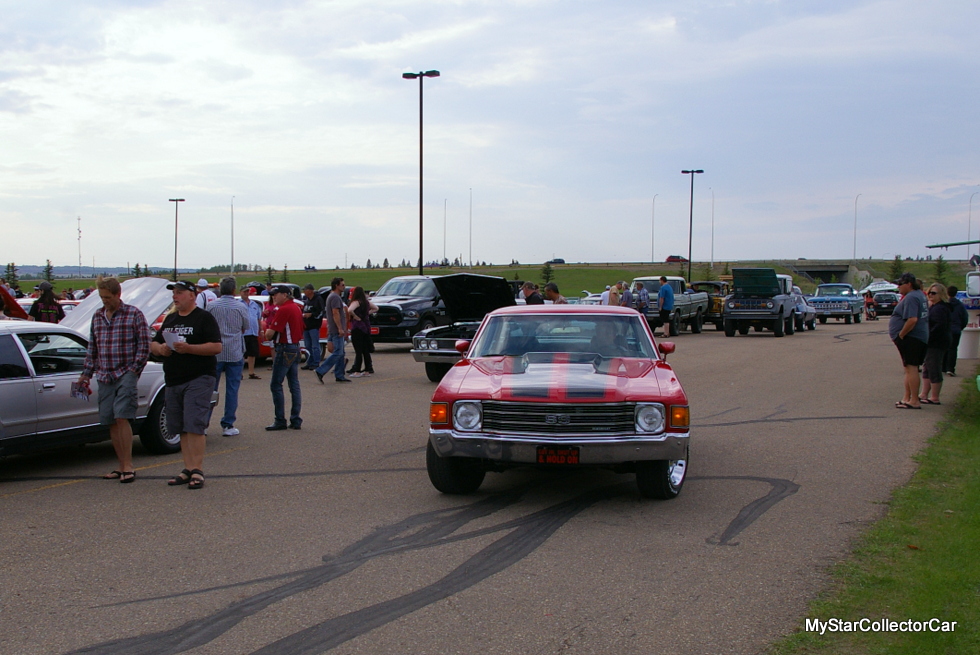 Right now he just wants to enjoy his second chance at life behind the wheel of his Second Chance Chevelle. The two of them richly deserve this opportunity.  
BY: Jim Sutherland
Jim Sutherland is a veteran automotive writer whose work has been published by many major print and online publications. The list includes Calgary Herald, The Truth About Cars, Red Deer Advocate, RPM Magazine, Edmonton Journal, Montreal Gazette, Windsor Star, Vancouver Province, and Post Media Wheels Section.