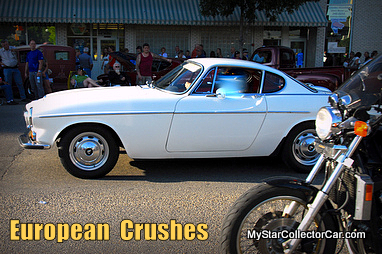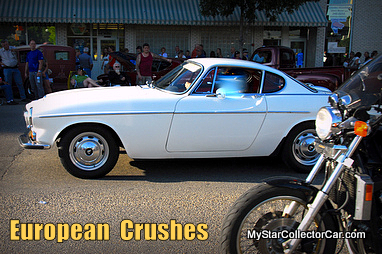 I grew up as a Detroit-first car guy.
There is little doubt I will likely be first and foremost loyal to American iron for the rest of my days.
However, my penchant for Motown rides did not prevent me from casting more than an occasional glance at the European cars.
Perhaps the first Euro car to really grab my attention was the Jaguar XKE. We had a doctor in our town who was a celebrity because he owned an early model XKE. These cars looked fast standing still and were able to back up their ultra-sporty good looks with some amazing performance during their early years.
The sight of an XKE in our town of around 25,000 during the mid-60s was the stuff of dreams for me. Sure I still had a hot rod heart at the time, but the low slung and exotic sheet metal of the XKE was very hard for me to ignore as an impressionable young kid in grade school.
Another car that grabbed my attention was my parents' choice of the humble Austin sedan as a second car. My sister had it for her high school transportation and it even made her high school year book. She even met her future husband at our local A&W drive-in restaurant in what surely had to be an 'American Graffiti' moment in real life.
I was also a fan of the Vauxhall Victor station wagon of all things because another one of my sisters drove one when I was a kid. She was likely one of the most aggressive drivers I ever met and her Vauxhall wagon took all the abuse she could dispense, with the exception of losing its clutch during one of her Rocky Mountain driving adventures.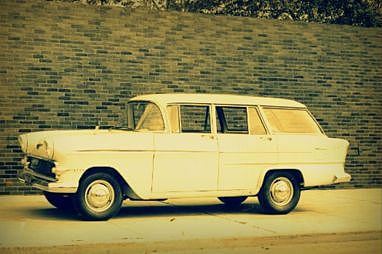 Television made me a big fan of the Volvo P-1800 when the Simon Templar character from 'The Saint' drove one of these stylish Swedish sports cars. Roger Moore later became Agent 007 and switched brands, but his P-1800 made him seem very hip as a TV spy.
The P-1800 was another one of those Euro sports cars with a low slung design that made anyone seem cooler when they owned one. They were never really common on North American roads, so the sportiest-ever Volvos made a big impression on me as a kid when I saw my first one on the street. Maybe even a bigger impression than the Saint's on TV.
No kid who grew up in the early years of "Bond-James Bond" was able to resist the ultra-cool Aston Martin DB5 007 car. Many of us even bought the miniature scale model version of the car, complete with a pop-up bullet proof shield.
The Bond car had hidden weapons, oil slick dispenser, smoke screen and, best of all, an ejection seat for unwanted bad guys riding shotgun and maybe even brandishing a shotgun. To see this car perform on the big screen was a breath-taking experience for any kid. To see one in real life was essentially an impossible dream in my town- then or now for that matter.
There have been other Euro beauties that have captured my thoroughly North American heart over the years, but these are a few of my childhood favorites.
I will admit to a few more of my foreign affairs in a future confession at a later date.
Jim Sutherland