The 1959 Chevy was an outrageously designed car right out of the chute. It was built during the finned car era, but most domestic automakers continued to roll with a vertical fin.
Chevy chose to create a more horizontal tailfin for their 1959 models. The car still looked ready for takeoff with its new tailfin angles and issued a serious challenge to custom car builders to top the 1959 Chevy's unique style.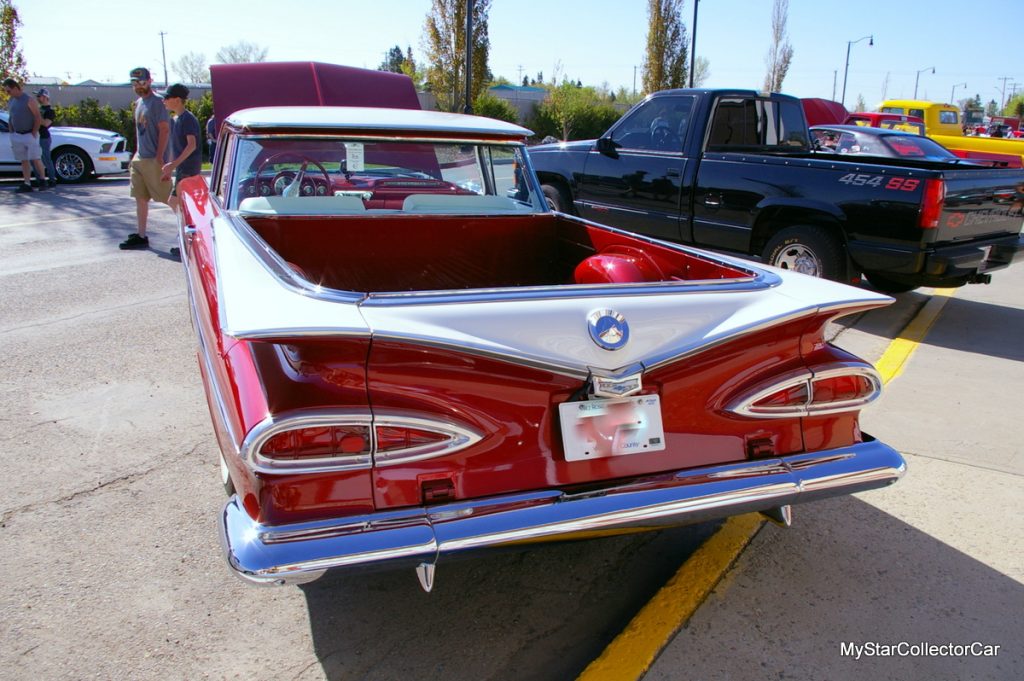 In short, the '59 Chevy was a head-turner because of its radical new design that included more exaggerated tailfins compared to its 1958 predecessor, also a horizontal tailfin car that may have been a template for the general style direction of the '59 Chevy-even though the '58 Chevy's horizontal tailfins were much smaller than a 1959 version's.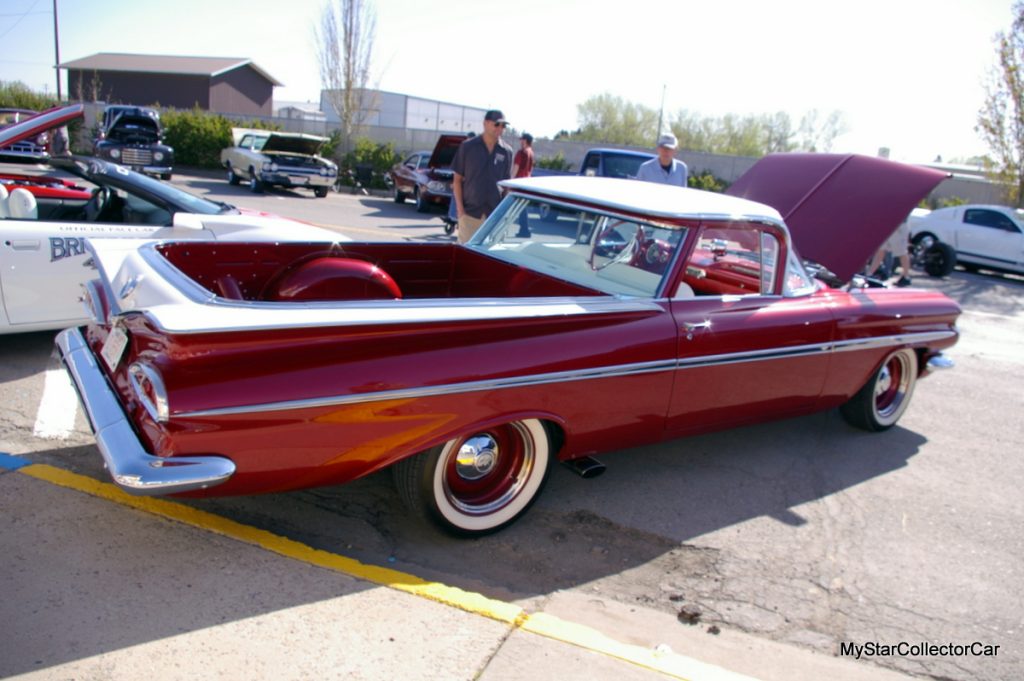 However, Chevy upped the ante even higher when they built their 1959 El Camino models, a car/truck combination pickup that was built to compete directly with Ford's Ranchero in the domestic automotive market.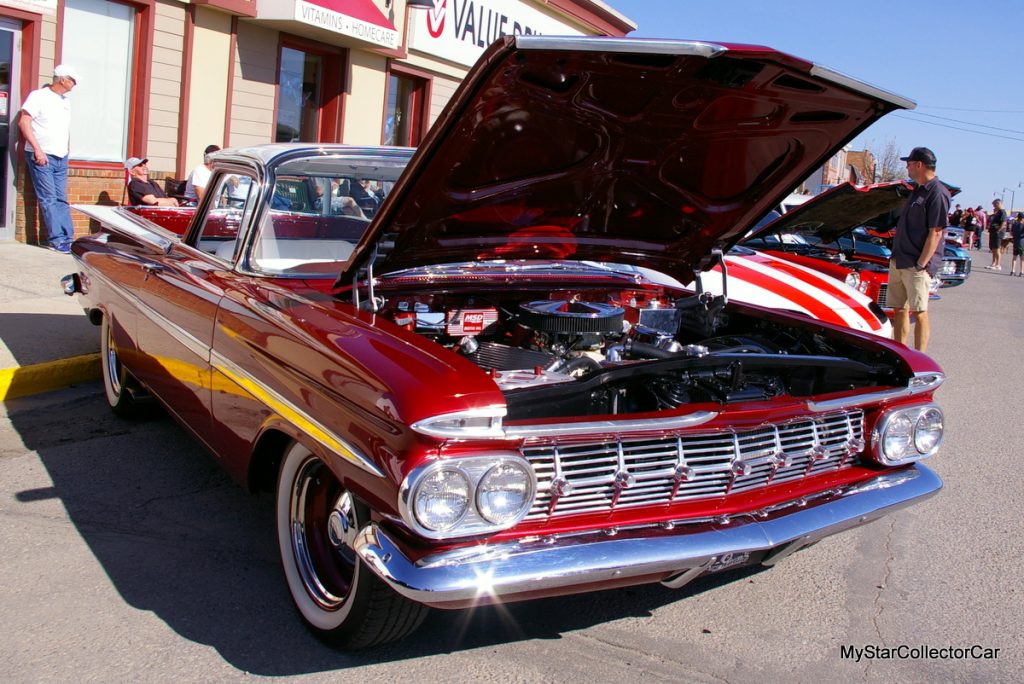 The rear quarters of a 1959 Chevy El Camino were pure pickup truck, complete with a bed to haul stuff just like a regular pickup, but the vehicle also had rear tailfins just like the ones a regular '59 Chevy car.
The net result was a vehicle like no other on the road, one that likely had custom builders scratching their heads to figure out a way to top the factory look on a '59 Chevy El Camino.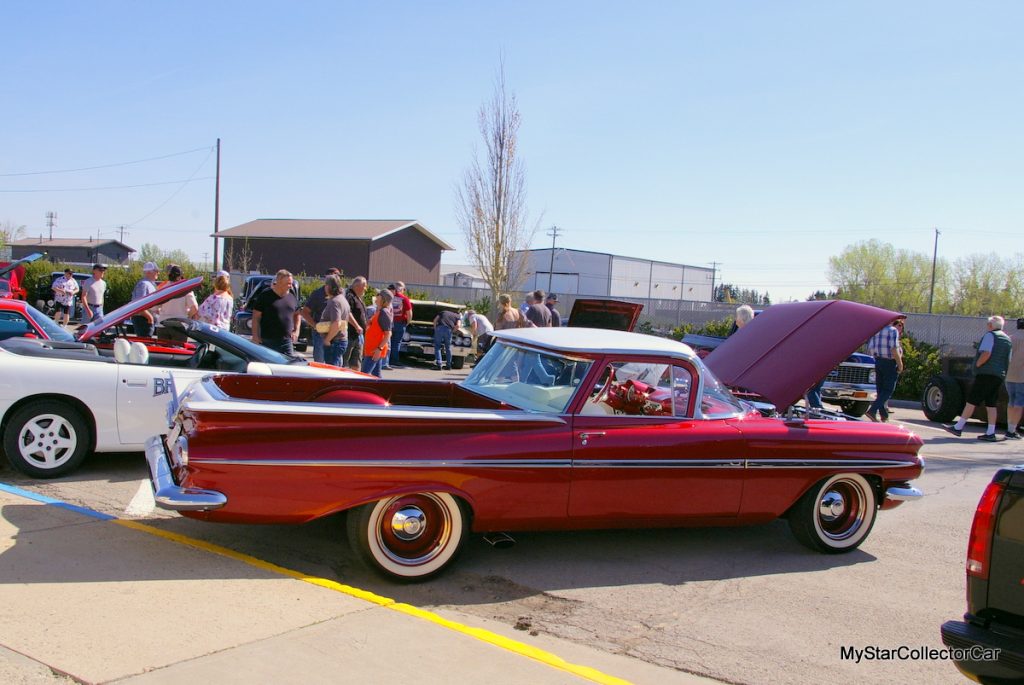 Rick and Barb Barber are the proud owners of a striking 1959 Chevy El Camino that has been a part of Barb's family since 1962 and earned a big place in her heart.
The long history with Barb's family was a driving force behind her desire to get the El Camino back on the road after a lengthy period of storage in a Quonset. The years had not been kind to the car, particularly since it had become a shelter for a massive population of mice.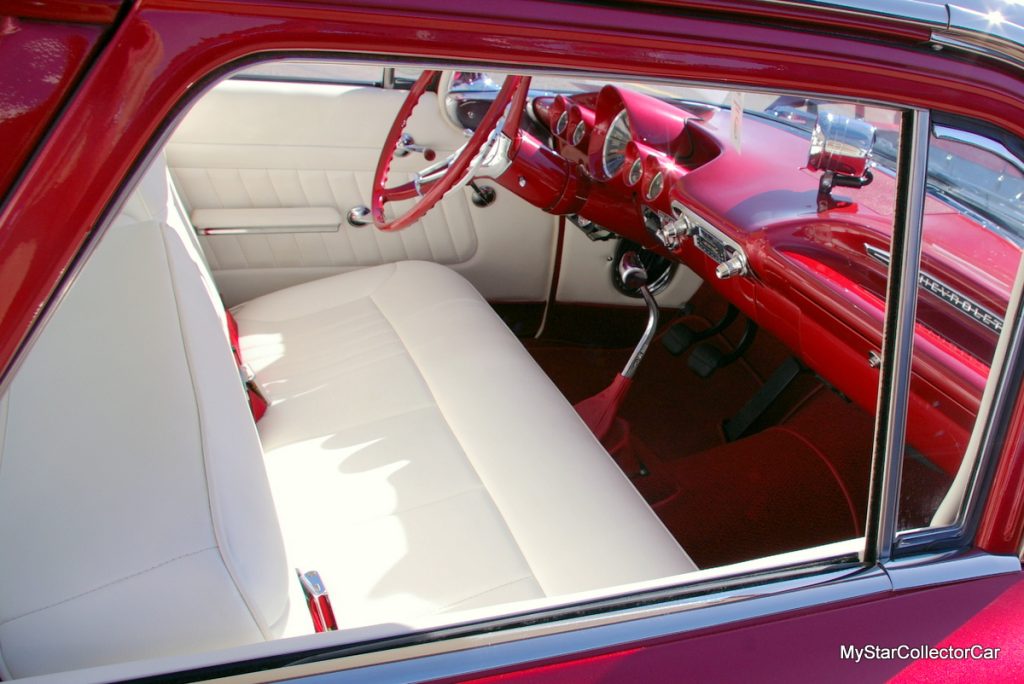 Every car guy has a horror story about mice devastation in an old vehicle during prolonged storage, including Barb's husband Rick, the guy behind the El Camino restoration process. Rick told MyStarCollectorCar the "mice destroyed the interior and it stunk". In fact, the mice stench "even stunk up my shop", according to Rick.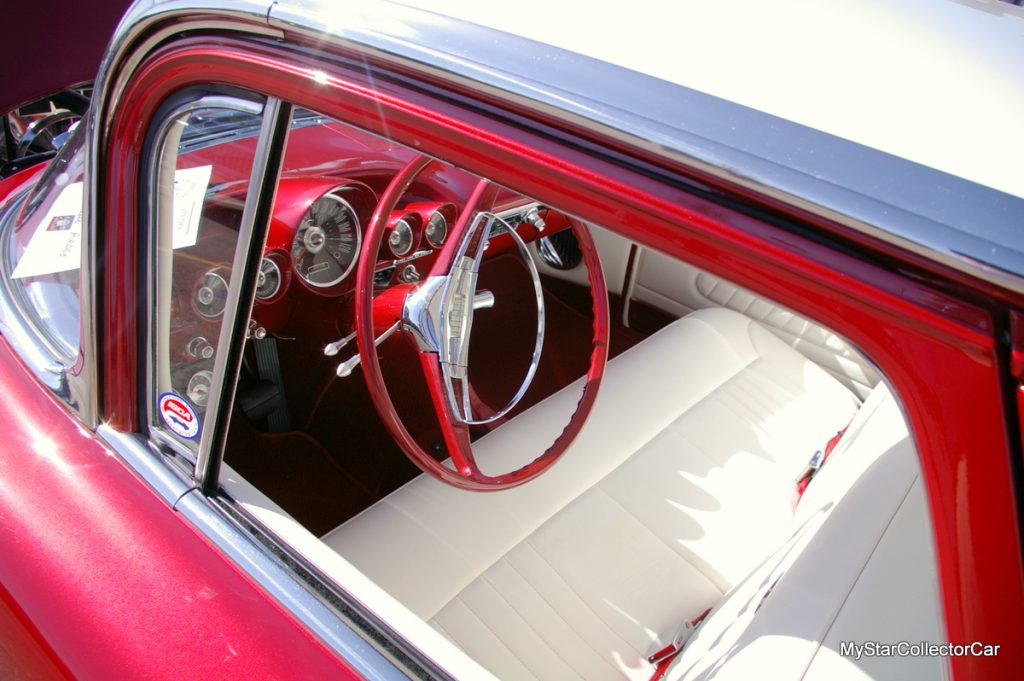 Barb and Rick agreed to redo the car's interior, given the mice legacy, but Barb wanted the El Camino to "look old school", in her words. The beauty of a 1959 El Camino is it already looks old school cool.
The car was already upgraded in terms of a powertrain and had a 396 Chevy big block mated to a 4-speed Muncie manual transmission, but Rick bored out the engine to 408 cubic inches for more muscle under the hood.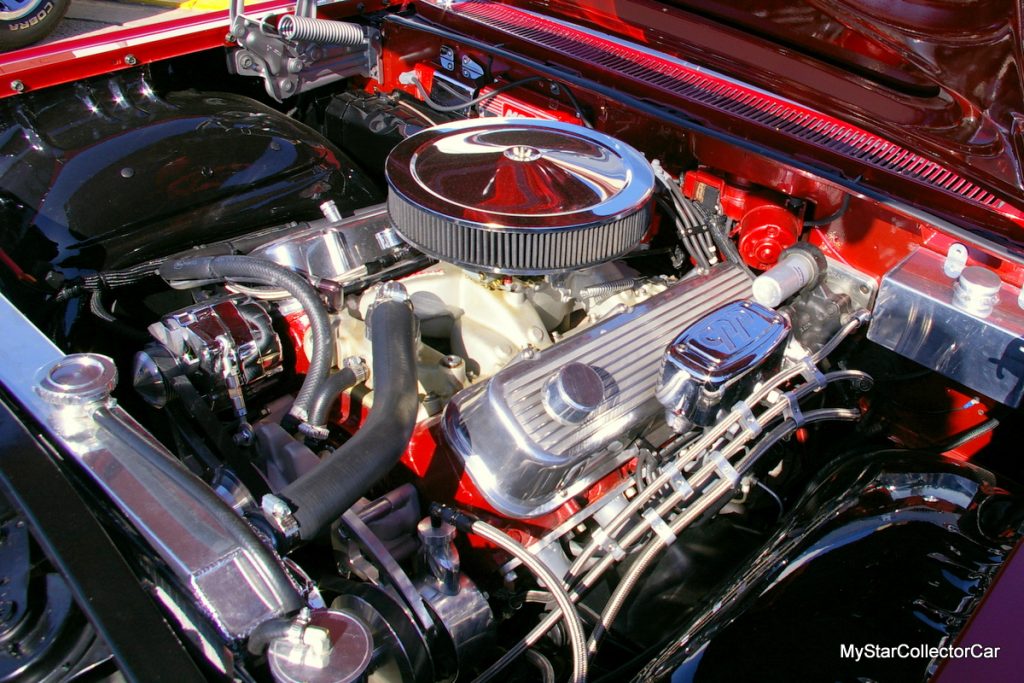 He also added disc brakes to all four wheels for better stopping power, along with a 2-inch drop on the front and a 3-inch drop on the rear to enhance the El Camino's cool factor.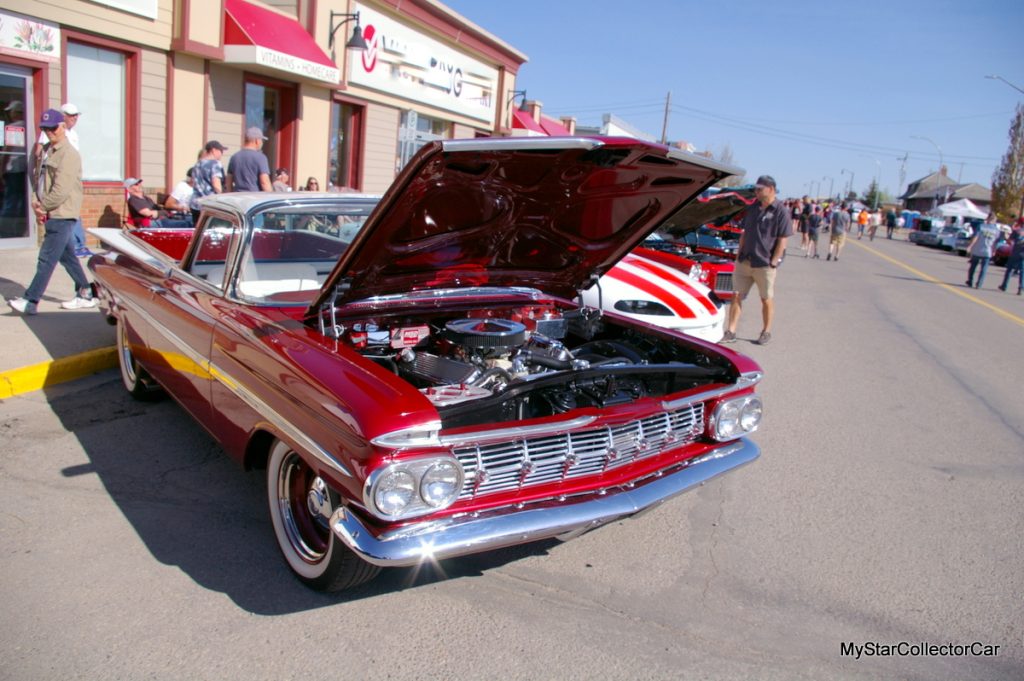 BY: Jim Sutherland
Jim Sutherland is a veteran automotive writer whose work has been published by many major print and online publications. The list includes Calgary Herald, The Truth About Cars, Red Deer Advocate, RPM Magazine, Edmonton Journal, Montreal Gazette, Windsor Star, Vancouver Province, and Post Media Wheels Section.