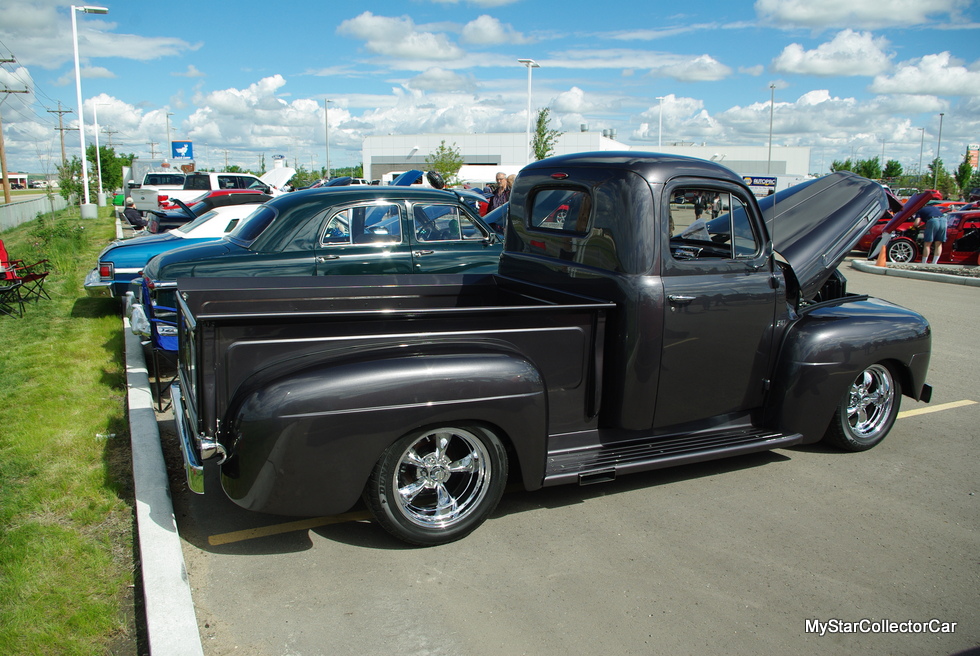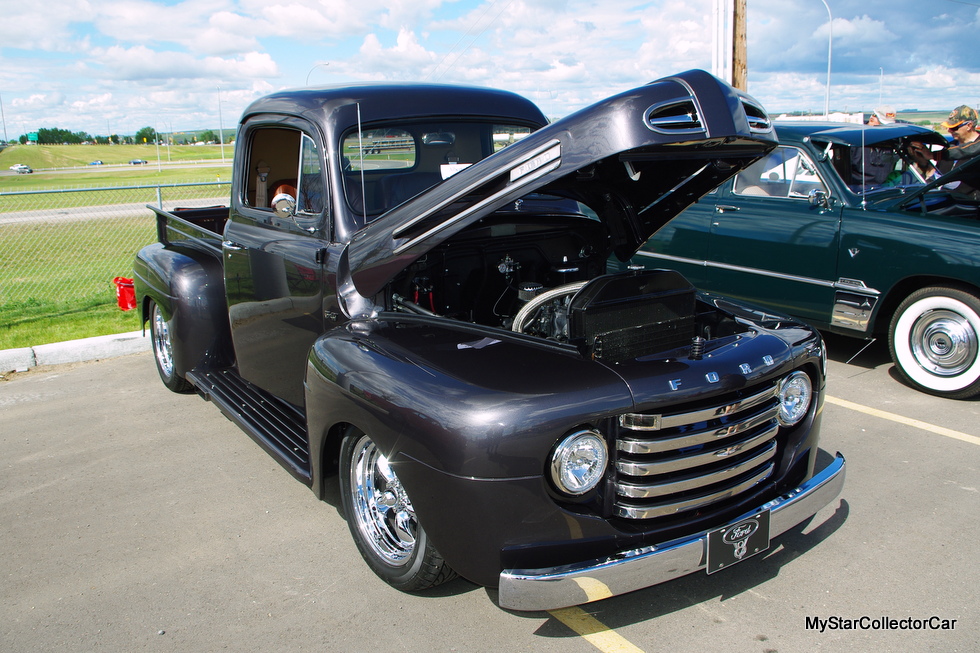 Ford scored a major victory in 1932 when they introduced the flathead V-8.
This meant a V-8 was finally attainable for the average Joe plus a legend was born in the hot rod world.
Flatties were cheap, plentiful and you could build them into decent performers with a few add-on parts so they became a staple for car guys.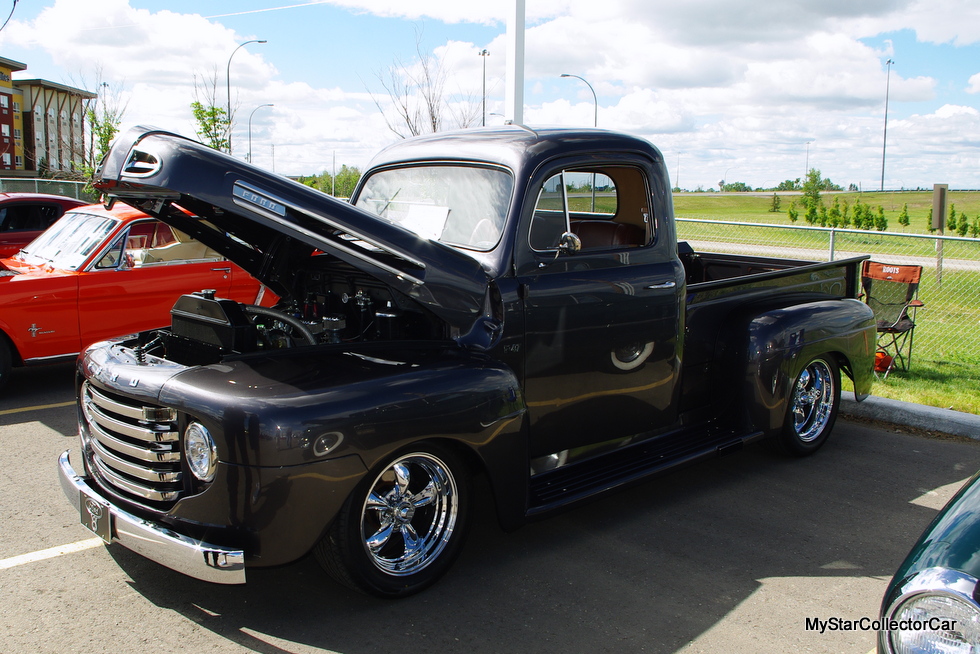 Tim Knapp is young and he's "always been a Ford guy" who was born decades after the last flathead was installed at a Ford factory but he's also a student of history so a flathead engine was mandatory in his  '48 Ford F-47 pickup. The truck itself was a basket case when he found it but he said "it was mostly there—except for the engine".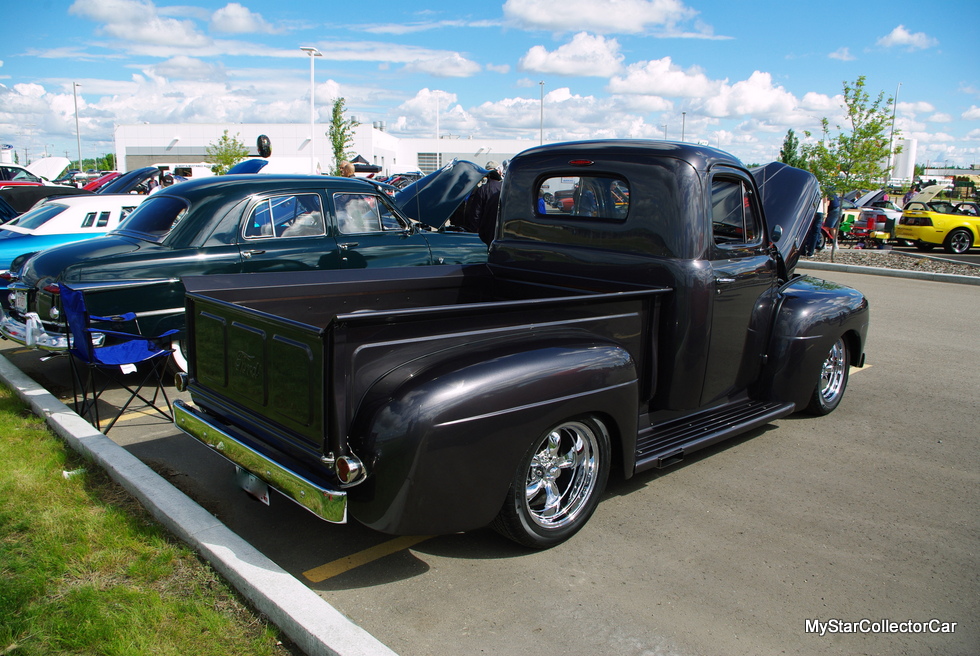 Fortunately a Mercury parts truck came with the Ford and it did have a flathead engine—Tim was hoping it was the larger Merc version but this truck had a Ford flattie (period correct) under the hood. That combination was enough to get Tim started on a very long nine-year project but the results are spectacular.  The flathead was bored and stroked so it definitely runs better than stock plus Tim added electric fans to cool the notoriously hot Ford engine.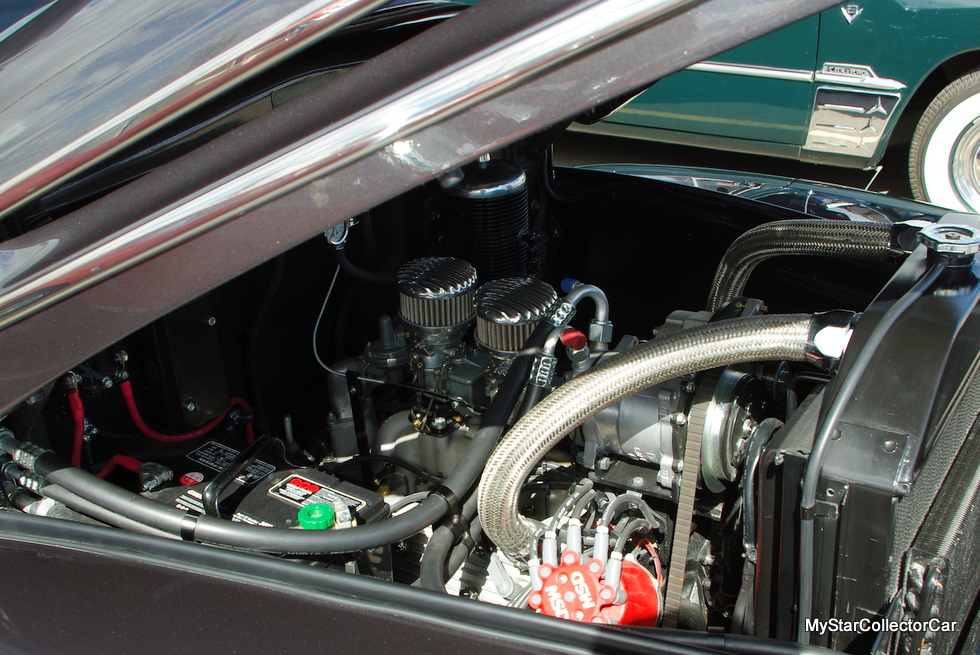 Tim said he took his time on this truck because he wanted to get it right and that meant he paid attention to the details. For example, there's a Mustang II rack and pinion front end on the truck and he has discs on all four wheels to offset the insanity found in everyday traffic. Tim has a lot of blood in the game with his F-47 but talent and patience paid off because this is a spectacular resto-mod.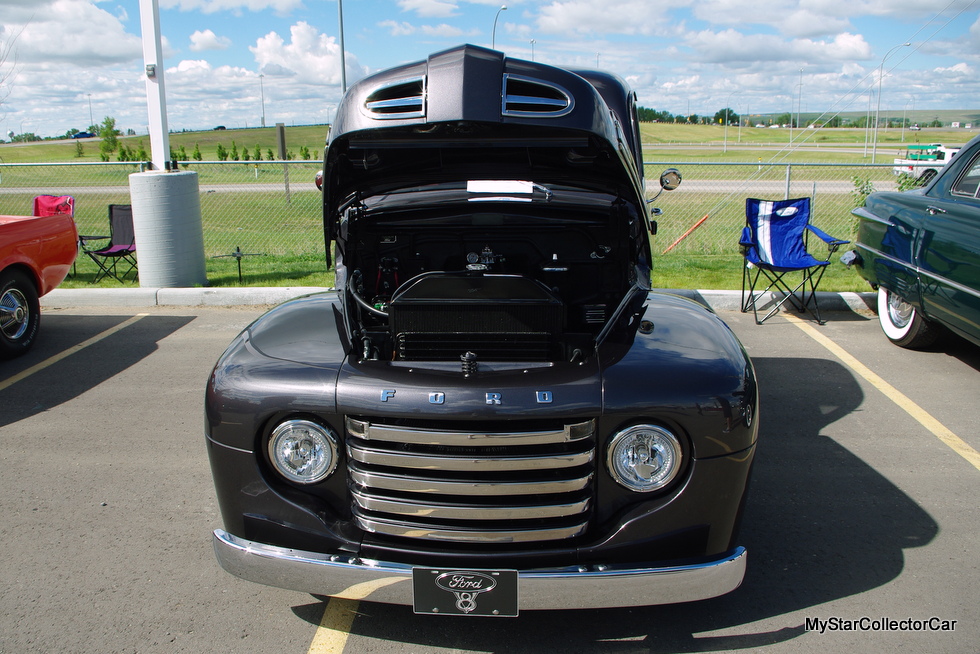 There's a Ford Explorer rear end on the truck and the seats are out of a 2006 Chevy Malibu. He also has a T-5 manual transmission out of a Chevy S-10 to row through the gears and give the flathead a little breathing room on the highway. The combination obviously works because the F-47 runs 2300 rpm at 70 miles per hour so it's loafing at highway speed.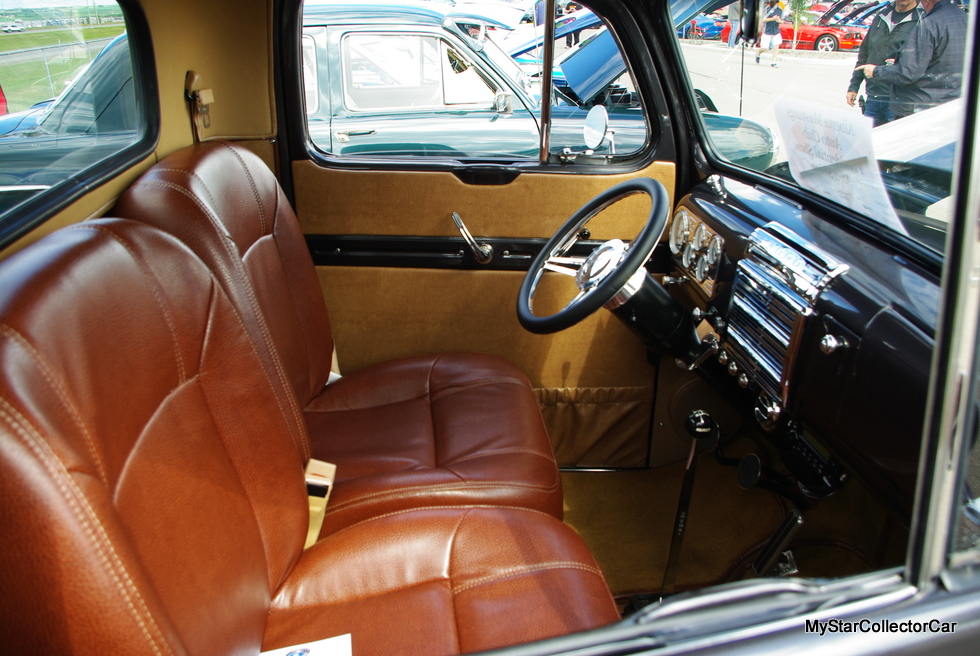 Tim added a few more 21st century twists to the Ford pickup so now it has air conditioning to offset those hot summer days.  He also has a hidden audio system that may have been overkill because Tim would rather "hear the sound of the flathead" when he's on the road in his truck. He kept the manual steering because he likes the feel of the road and he says, "It's not that hard to turn—even in a parking lot" with the upgraded front end. Tim also wanted to avoid finding a spot under the hood for a power steering pump.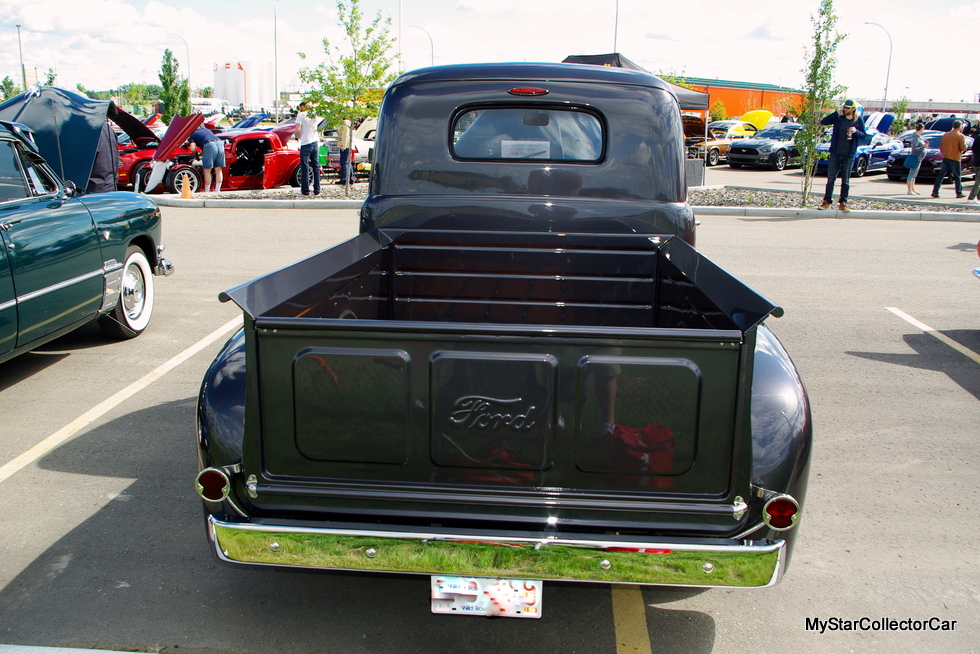 The only thing that tells Tim it's a 71-year-old truck is the wind noise because you can only seal off so  much outside racket—even with today's technology.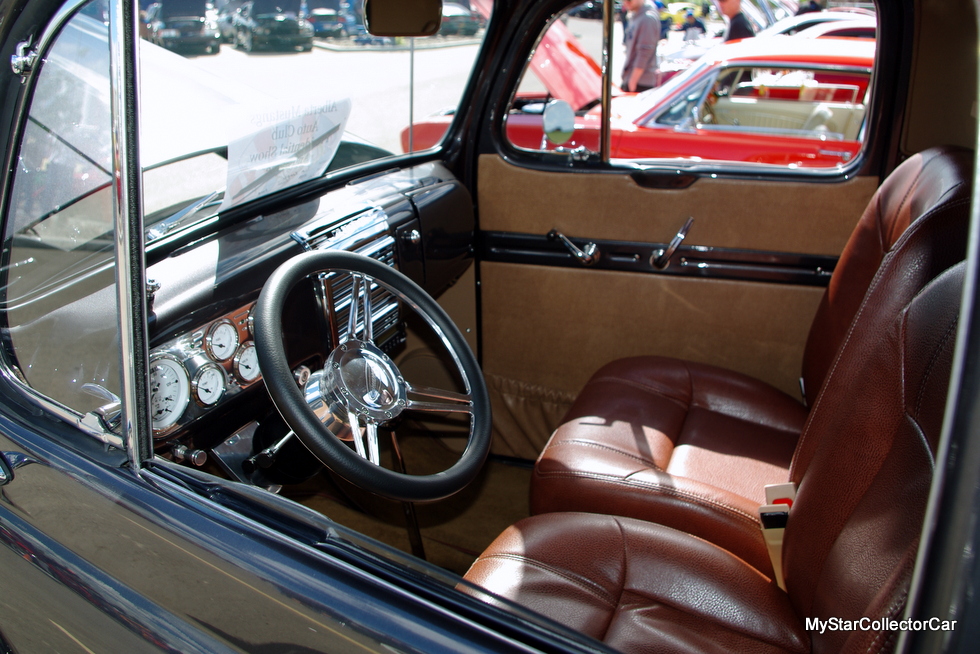 The truck had very few miles on it since its completion and Tim has some mild plans for it—he wants it to be a summer driver—especially during its break-in period but one thing is clear.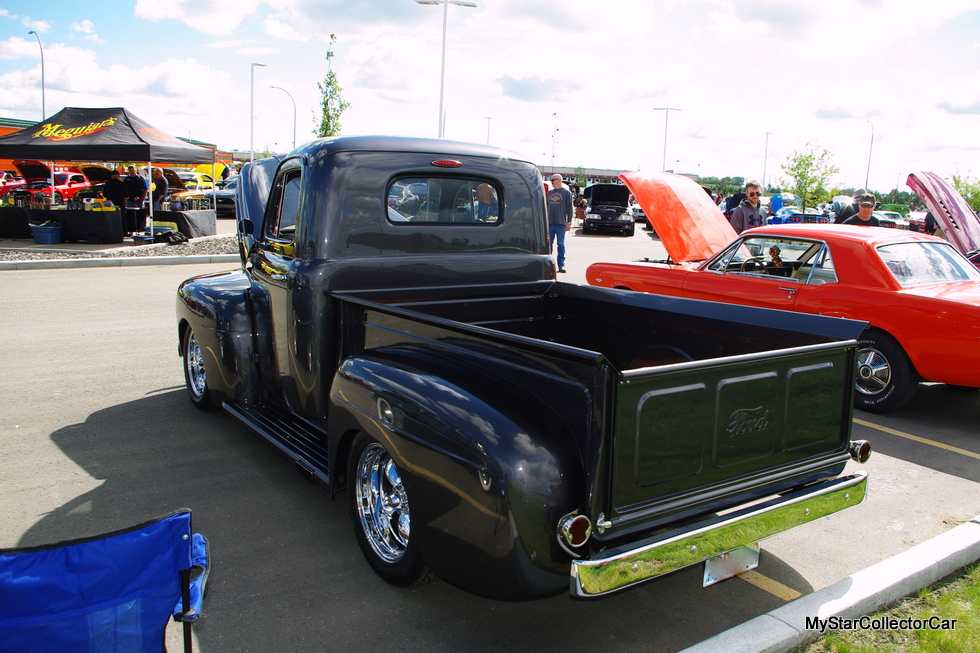 This may be the coolest resto-mod flattie Ford pickup in the world.  
By: Jerry Sutherland
Jerry Sutherland is a veteran automotive writer with a primary focus on the collector car hobby. His work has been published in many outlets and publications, including the National Post, Calgary Herald, Edmonton Journal, Ottawa Citizen, Montreal Gazette, Saskatoon StarPhoenix, Regina Leader-Post,  Vancouver Sun and The Truth About Cars. He is also a regular contributor to Auto Roundup Publications.
Please re-post this if you like this article.