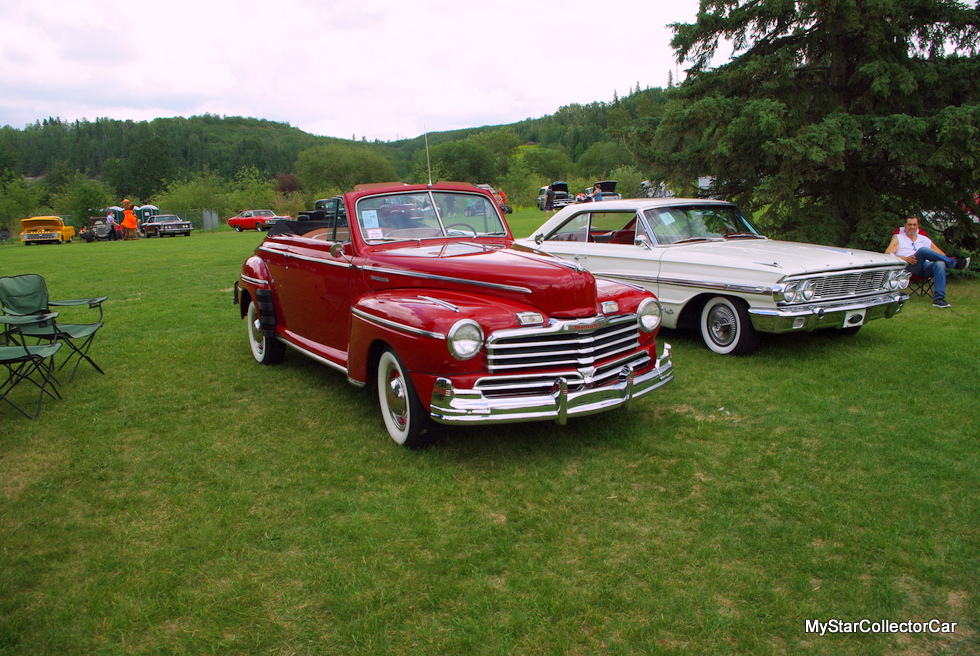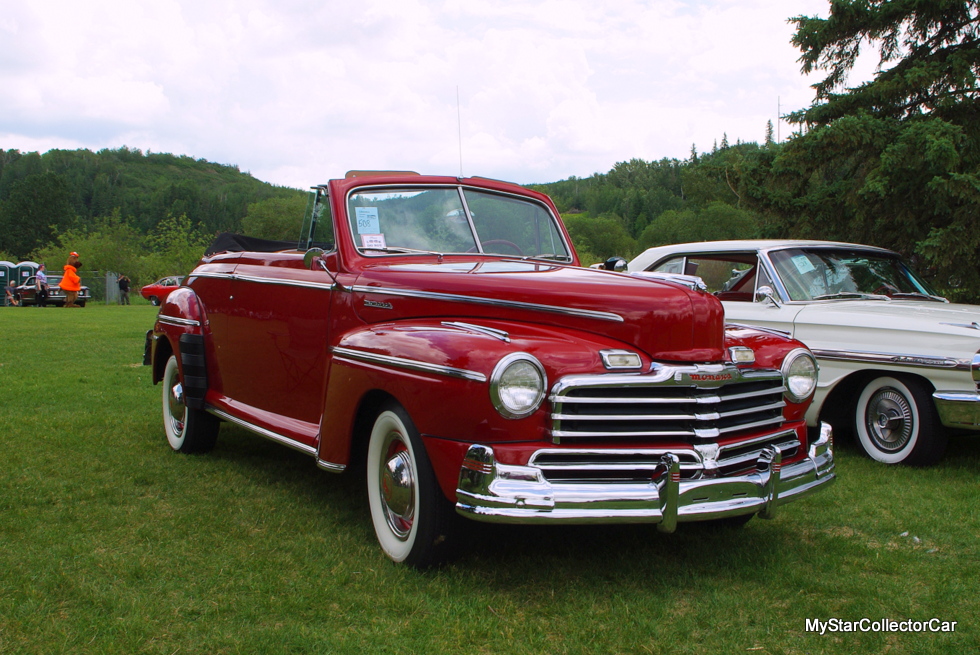 Ford of Canada produced different models before the 1965 Auto Pact agreement that ensured the United States and Canada would produce more models that ran under the same banner in both countries.
Prior to 1965, the two countries built cars that were different in many ways.
For example an American-built Pontiac had different names and were bigger than their Canadian counterparts, while a late 1950s Canadian Dodge had different names and Plymouth fins on the back-thus the name "Plodge" in Canada's car guy circles.

Ford of Canada produced several unique models before the Auto Pact agreement, including the Monarch model built from 1946-1957 and 1959-61 (not to be confused with the late 1970s-era Monarch sold on both sides of the Canadian/American border).
This brief automotive history lesson leads us to a 1947 Ford of Canada-built Monarch convertible that is owned by a car guy named Merill Meyer. Merill respects the history of his very rare Canuck convertible and told MyStarCollectorCar that his car was one of only 41 Monarch convertibles built by Ford of Canada in 1947.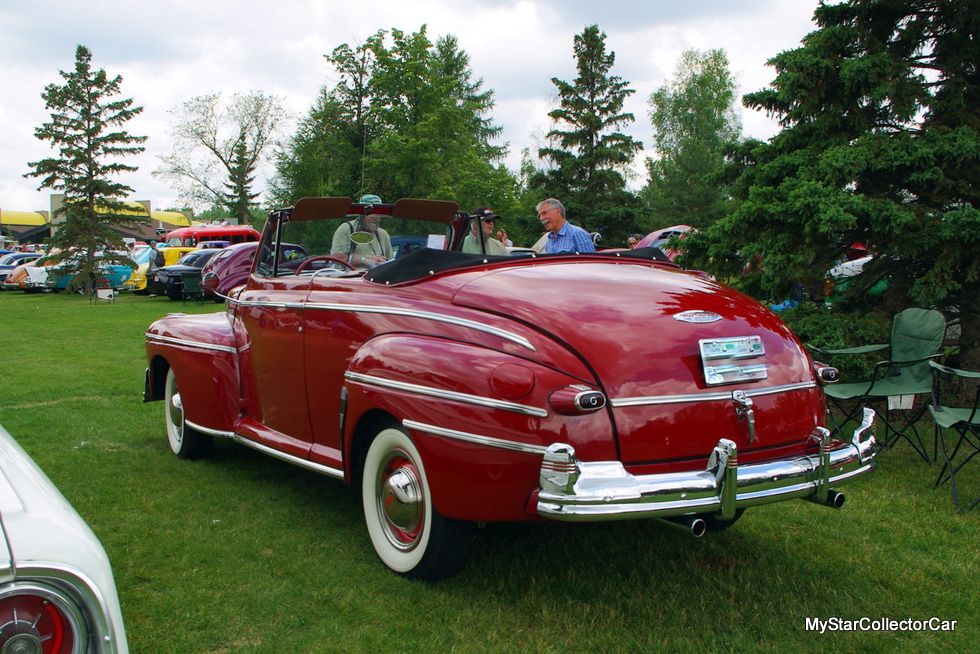 Merill's car may well be the finest example of an original 1947 Monarch convertible in existence today. He has preserved the car in its original form with the exception of the dual exhausts that allow its original 239 cubic inch flathead V-8 to breathe better while it's in operation.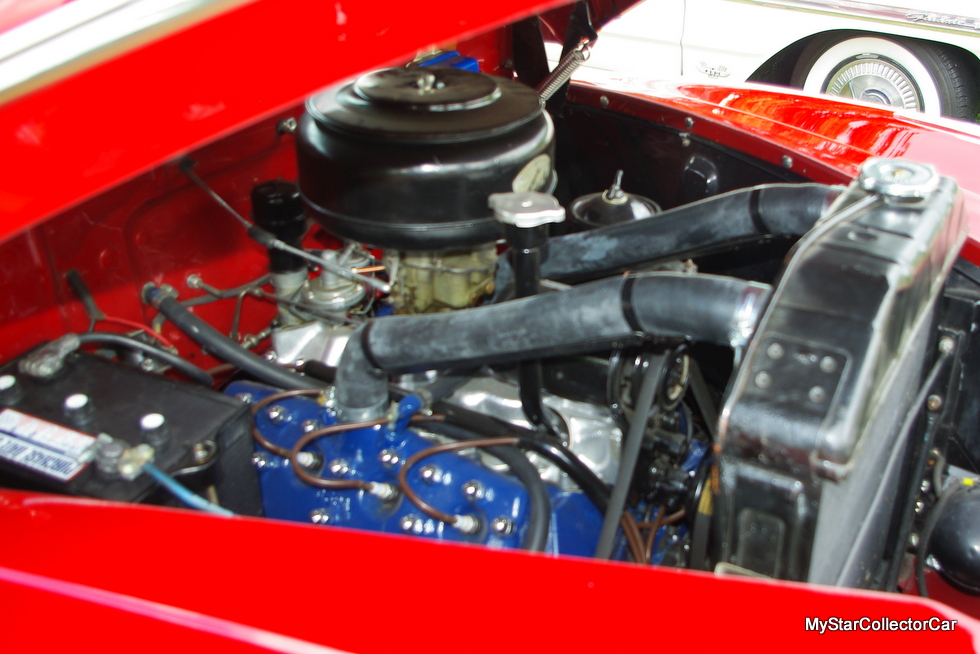 Merill told MSCC that he was "looking for a Merc when he tripped over a Monarch" four years ago. Merill decided to replace the Monarch's convertible top and give the engine a valve job when he became owner.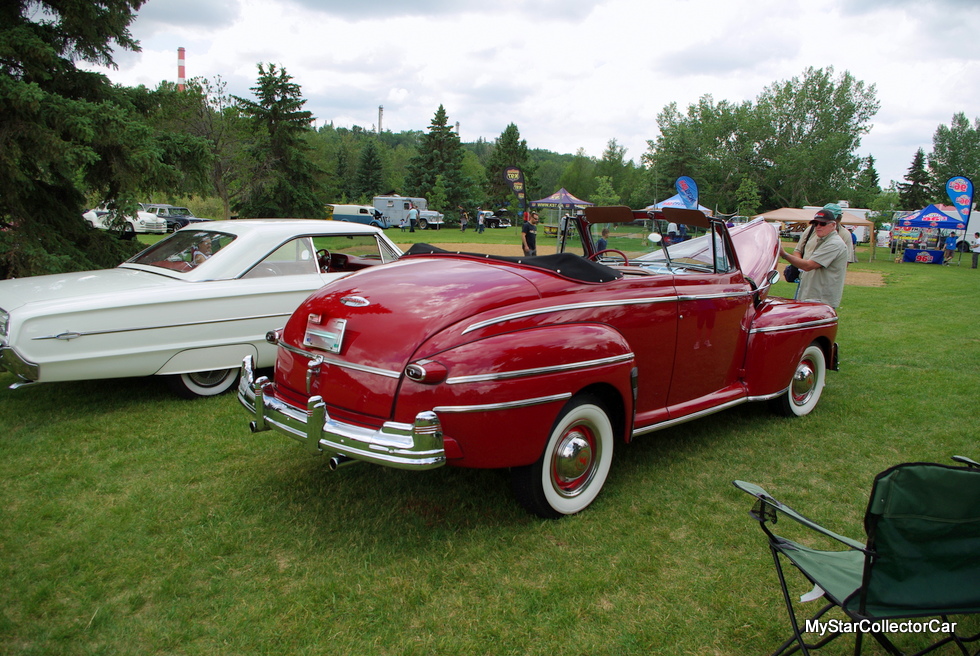 Merill also dealt with the manual transmission issue in his car and noted the running gear behind a flattie is "all the same when it comes to the earlier Ford models". Ford's compatibility factor made things a lot easier for Merrill when he decided to re-furbish his Canadian Ford model.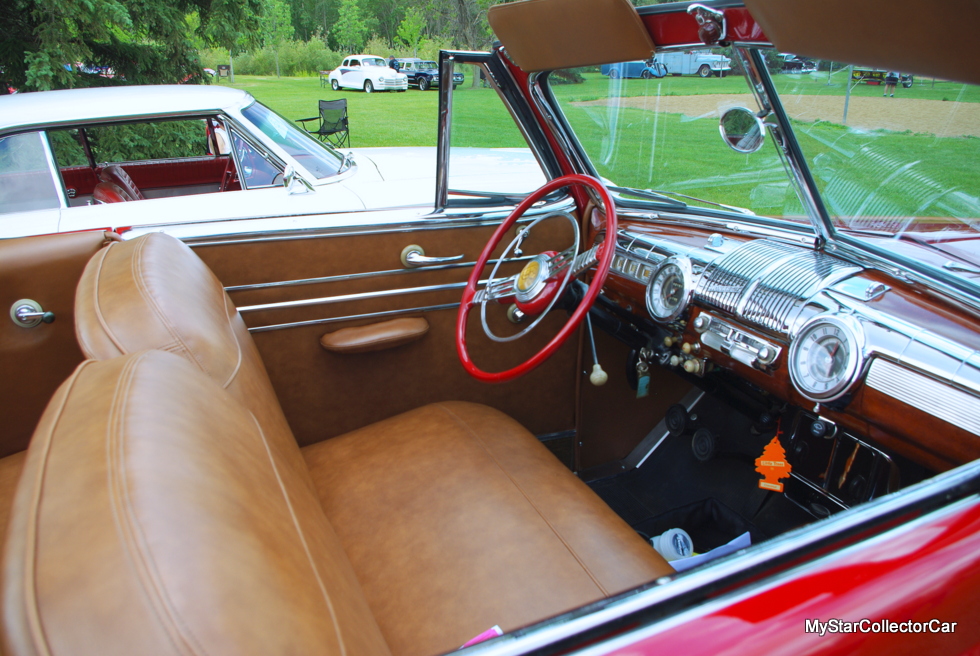 The Monarch was not equipped with a signal light system from the factory and has a vintage aftermarket signal light system to cope with modern traffic where most drivers think hand turn signals are simply a friendly wave gesture made by drivers.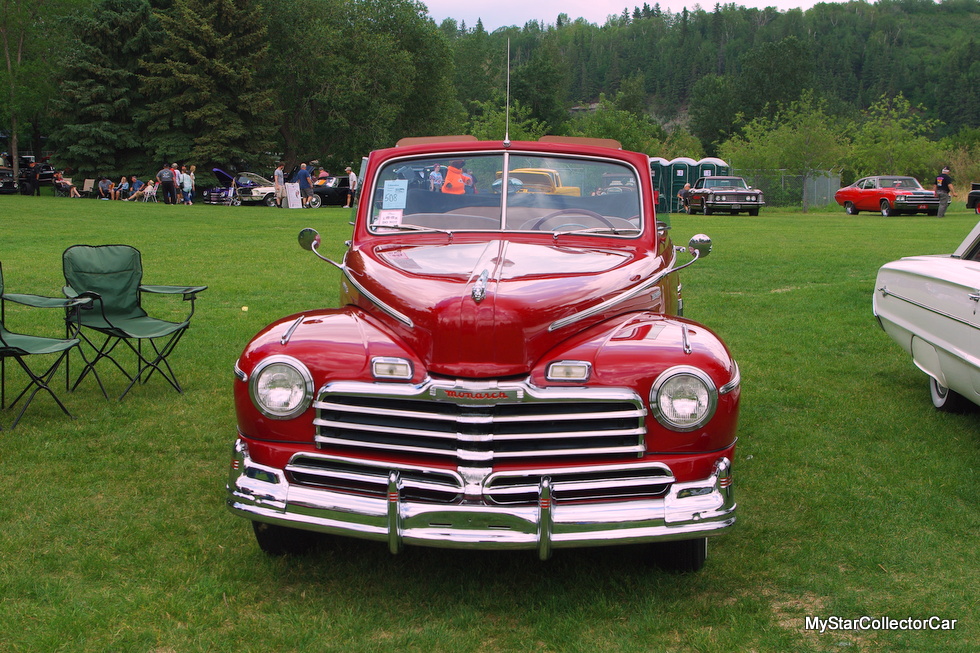 The car has a torque tube driveshaft system that complicates a clutch repair in Merill's opinion. He said the repair could only be made if the engine or rear end was removed during the process to allow proper access to the clutch assembly. Merill added the cars were built in a fashion that allowed the engine or differential to be removed easier than a typical car.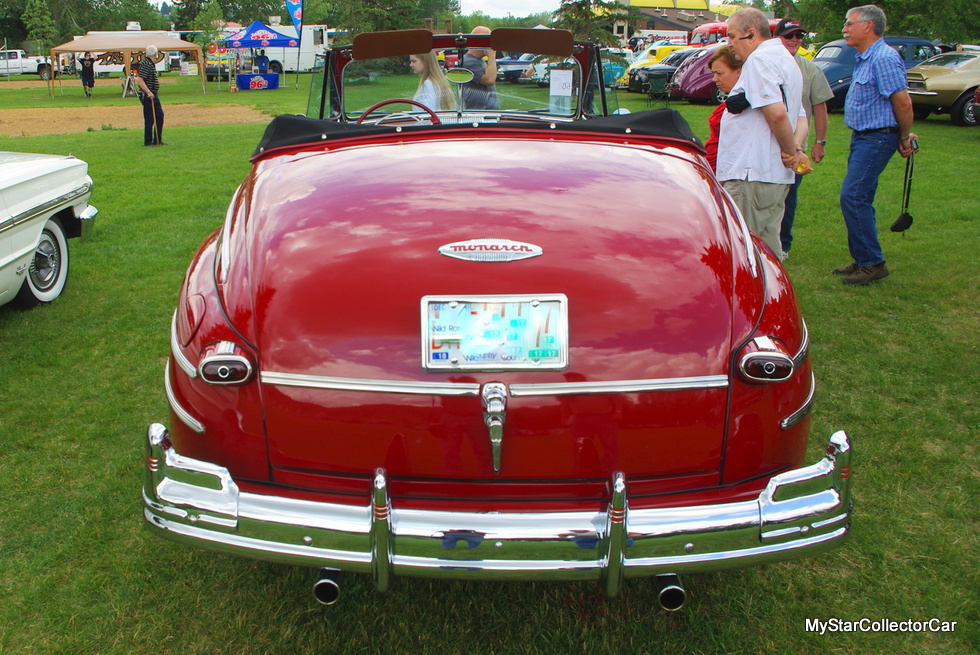 Merill also noted that a 71-year-old radiator is usually beyond repair, but his Monarch's rad is still in good shape. He is still comfortable at 60 MPH behind the wheel of his Monarch when he has an opportunity to drive his car on the highway and has not encountered any overheating issues.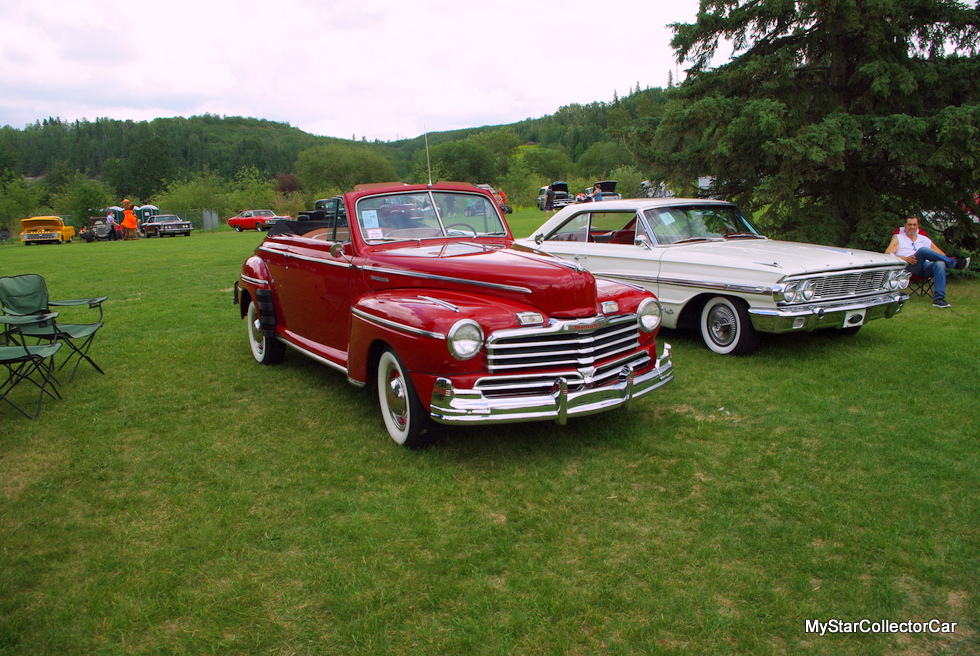 The 1947 Monarch is an excellent representative of a bygone automotive era because Merill respects its originality.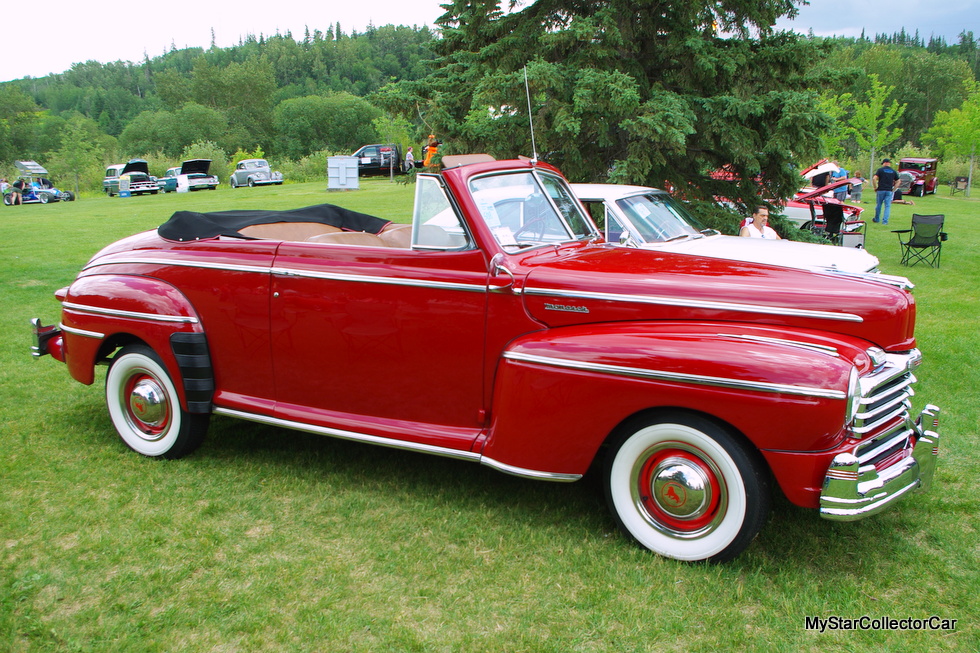 MSCC will give Merill the final comment on this matter: "If you don't keep it original, then just take money and put a match to it." 
BY: Jim Sutherland
Jim Sutherland is a veteran automotive writer whose work has been published by many major print and online publications. The list includes Calgary Herald, The Truth About Cars, Red Deer Advocate, RPM Magazine, Edmonton Journal, Montreal Gazette, Windsor Star, Vancouver Province, and Post Media Wheels Section.