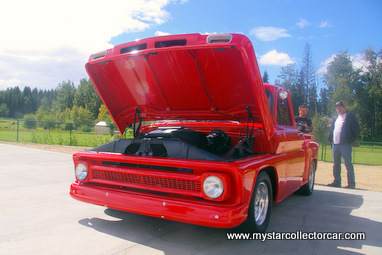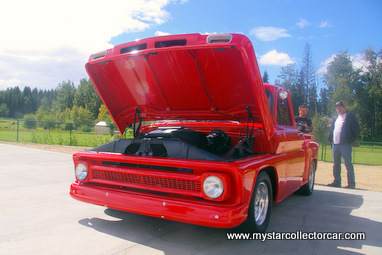 Greg Ganski was a typical farm kid back in the 80s.
Most farm kids get behind the wheel of something at a very young age.
It may be a tractor, or it might even be a 1966 Chevrolet ½ ton with a 383 in it- an old school 383.
The old farm truck had a Chrysler 383 engine-not a 383 Chevy stroker.
This odd combination provided plenty of punch for Greg's un-chaperoned drives to the local dump as a 14-year-old. As a licensed 16 year old, he got a little surprise in his birthday card when his father taped the keys to the truck in the card. And so began a beautiful 25 year relationship between Greg and his first ride.
The first thing that Greg did was swap out the Mopar heart for a 350 Chevy mill donated by an old Impala. It was a good investment for a young Greg because an impulse buyer purchased the rolling Impala chassis, so Greg's costs were reduced to 25 bucks for the 350. The 383 went to a needy Charger and everybody was happy.
The original restoration was done during Greg's high school years, but the current restoration took place over five years from 1991-96. The results were spectacular as Greg transformed his Chevy truck into a show-stealer wherever he takes it.
It has an engine and overdrive transmission, air ride and some stylish exterior and interior custom upgrades. In short, it is now a very beautiful custom truck that will go anywhere Greg wants to go- and he can get there fast if the spirit moves him. This truck is all about show and go.
There is very little chance that any journey will include a nostalgic ride to the dump with a load of trash in the back these days for Greg and his beloved Chevy pickup.
Jim Sutherland @mystarcollectorcar.com