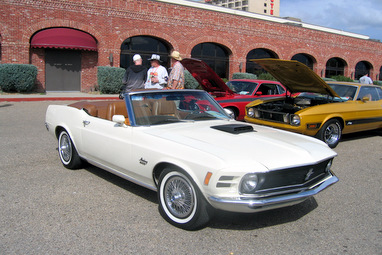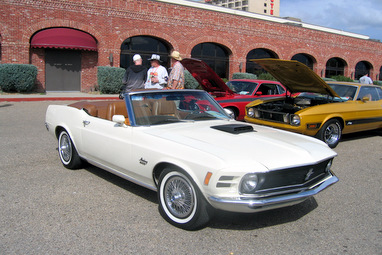 Per Asplund was a young Swedish guy in 1974 when he began a new life in western Canada.
'He had one idea for a car when he arrived all those years ago, and it was not going to be a Saab or Volvo. It had to be a V8 powered convertible made in North America.'
Sweden is a cold weather country so the idea of a convertible in a wintry country like Canada was not going to faze Per.
So he bought a 1970 Mustang convertible from its original owner and thus began a very long relationship that continues to this very day. The 'Stang was his daily driver for eight years and he put 100,000 miles on the car during that time.
In 1982, his drop top was miled out, thus Per almost did the unthinkable and nearly sold the car. He was advised to keep it by a prospective buyer with a strong set of ethics who was a Mustang expert. It turned out that Per's Mustang was a very rare limited edition model. In fact, it was one of only nine made with the factory options available for that Pony. So Per's asking price of $500.00 was a little under its actual value- just like the Grand Canyon is merely a big ditch.
Armed with the advice of a classy Ford expert, Per began his long restoration of the rare Mustang. 23 years later, he managed to complete the job.
We encountered this beautiful pony at a major international Mustang meet this past summer. There were some absolutely amazing cars at the show, but Per's 1970 Mustang was a stunner. The car looked like it just got out of a time capsule from forty years ago.
Per has driven the post- restoration car for five years now, but the pace is slower these days as his Mustang has only 2700 miles on the odometer after Per's meticulous restoration.
Per mentioned that his car has a permanent home in his family because he has two sons/heirs that are very interested in the Mustang. He bought a 2006 convertible so that the son that doesn't get the 1970 convertible still gets a Mustang convertible. Per hasn't figured out which son gets the '70, but it will really help if he is a good driver.
23 years is a long time to spend on the original restoration.
Jim Sutherland @mystarcollectorcar.com