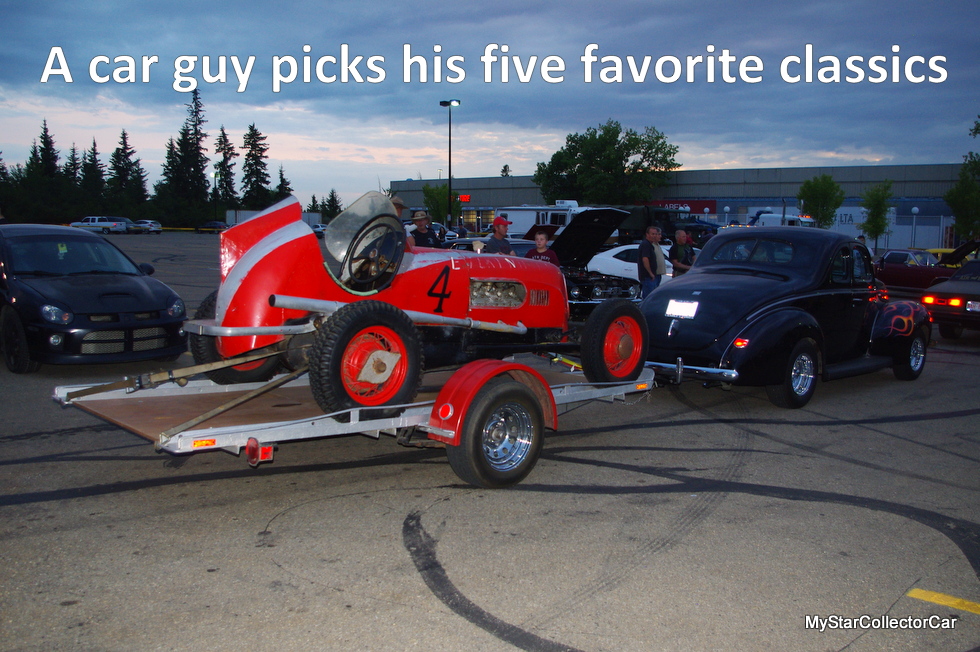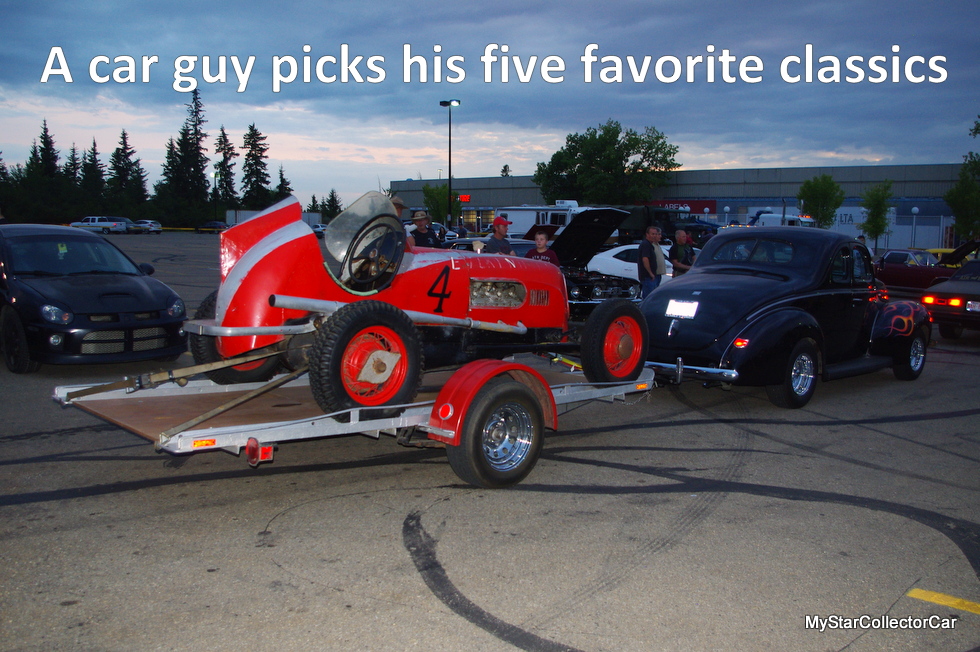 Dave Weidner is known as a dedicated car guy in his circles who (along with his brother Robert) followed in father Lou's footsteps when it came to vintage vehicles from a bygone era.
The Weidner family also built their business around the automotive world and own Weidner Motors, one of Central Alberta's most successful GM dealerships.
MyStarCollectorCar recently interviewed Dave and asked him to pick five of his favorite vehicles in his personal and family collection. Every vehicle in the collection means a great deal to Dave so it was not an easy question for him.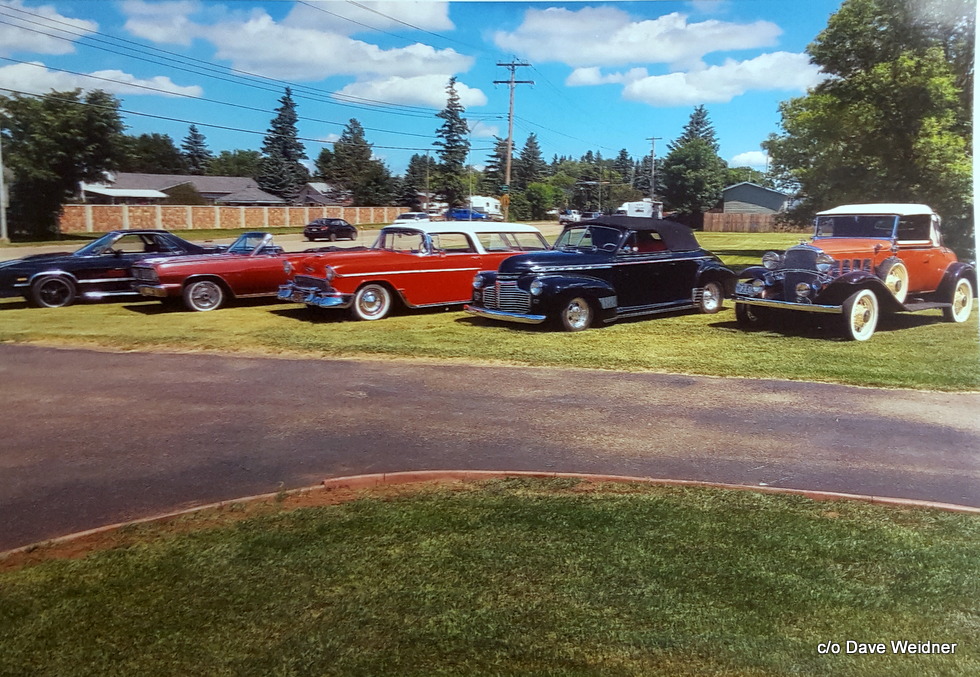 Dave headed down Memory Lane for his first pick: a 1932 Chevrolet that he acquired 50 years ago — it was Dave's first restoration as a solo act. He managed to restore the car in a rented garage and had it back on the road by 1972.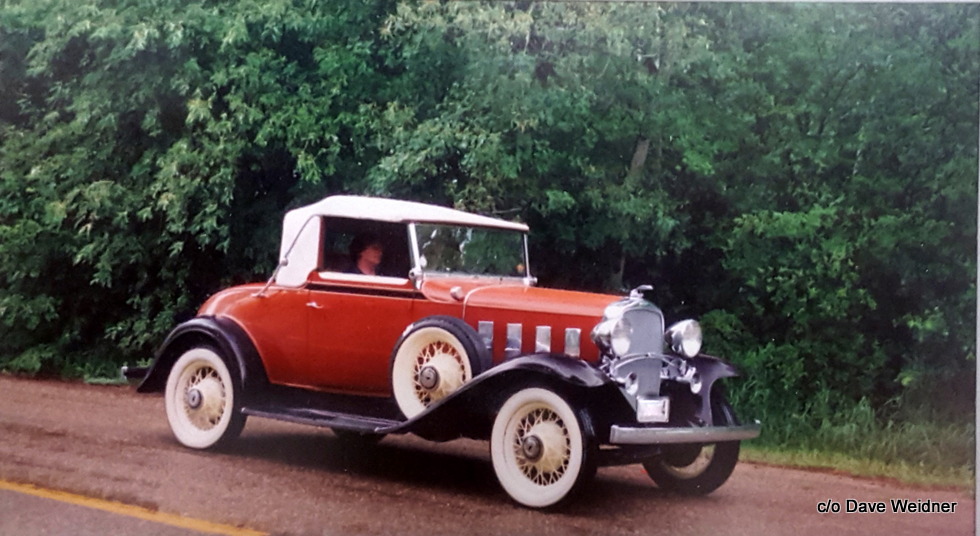 The spirit of adventure behind the wheel was a gene Dave inherited from his father and this inherited trait became very evident when Dave took his young family on a three-day road trip to Spokane, Washington in his restored-to stock-'32 Chevy.
Another vintage vehicle that has been in the Weidner family for many decades is a 1950 MG TD sports car. The car was a co-partnership between a then 16-year-old Dave, his brother Robert, and father Lou when the trio became the MG's owners many years ago.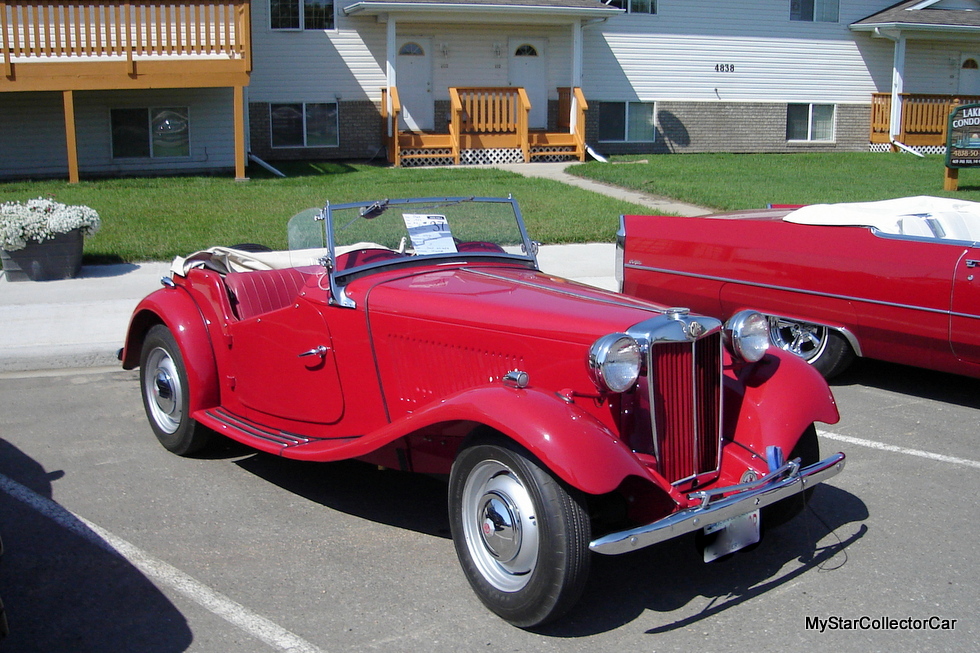 Dave's brother Robert was behind the wheel when the car's engine failed during one memorable occasion, so the MG was parked for many years. Dave decided to bring it back to life in the late 1990s and had the car ready for his high school reunion by 1999. It seems fitting that Dave was able to use the same car that he co-owned as a teenager for his reunion decades after his high school days with the MG. 
Dave included his 1955 Chevy Nomad on his car list because he always wanted to own one of these GM classics. The opportunity presented itself in 1978 when he and his father attended a car auction in Edmonton, Alberta.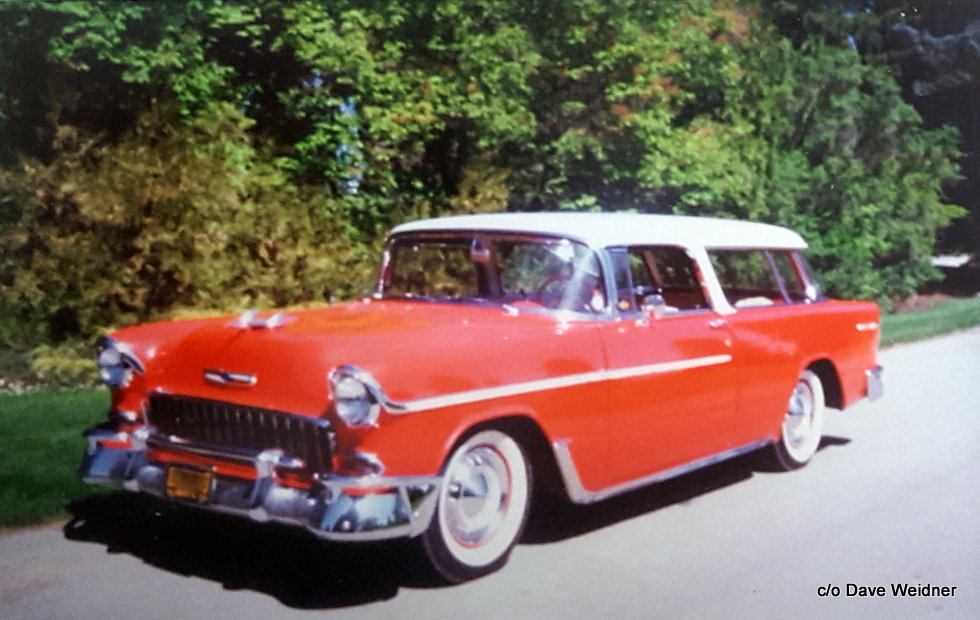 Dave became the proud new owner of a 1959 Cadillac Coupe de Ville until he spotted his dream Nomad at the auction. Dave realized that he may have jumped the gun when he purchased the Caddy before he could bid on the Nomad.
Fortunately Dave's father Lou decided to purchase the Caddy from Dave so he was able to buy the Nomad at the auction.
The car had undergone a mild custom before Dave became its owner and had a black paint job with flames when Dave bought the Nomad. He had a different plan for the Nomad and returned the car back to its factory red and white two-tone paint job.
As mentioned, Dave wanted to bring his Nomad back to its factory roots as much as possible so he acquired the necessary parts from swap meets and donor cars over the years. The car has a sizable list of options that include power steering, power brakes and a 2-speed Powerglide automatic transmission behind its 283 engine.
The car was originally equipped with a 265 cubic inch engine but Dave likes the 283 small block (installed by its former owner) because the engine was a favorite during the golden era of hot rods.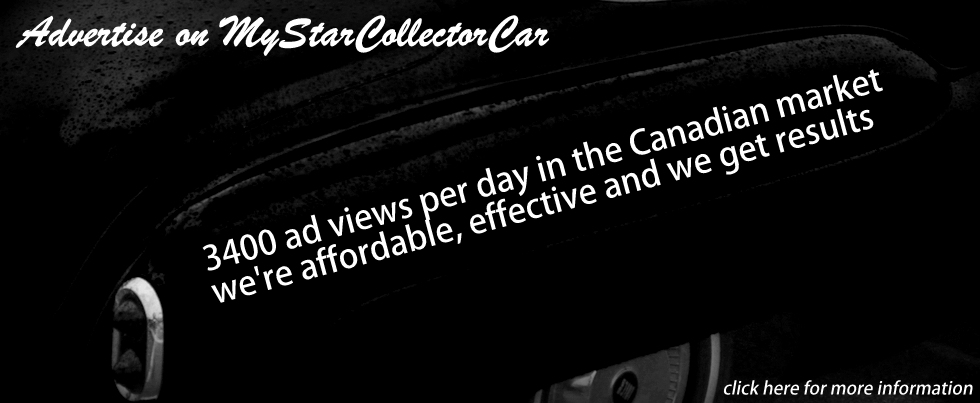 The fourth car on Dave's list is a 1936 Auburn Cabriolet that was originally purchased by his father. Dave admits the car is one of his favorites because of its link with his dad and the man's influence on Dave and Robert when it came to pre-war classics.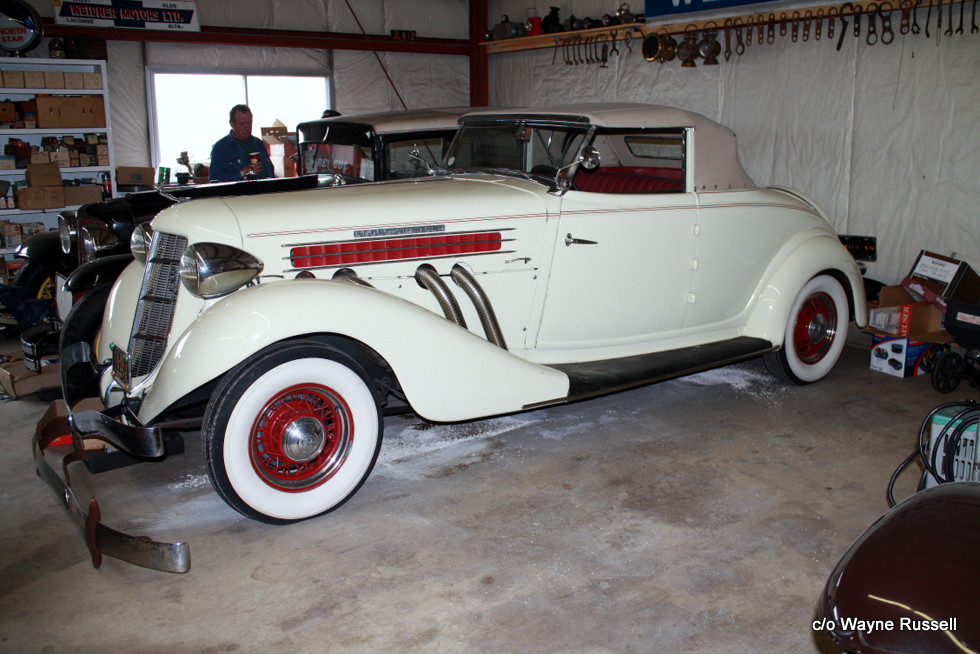 Dave loves to drive the Auburn so he has accumulated many road adventures over the years, including a 400-mile road trip to Kalispell, Montana a few years ago when a major head gasket/cylinder issue meant he had to trailer the car back after interim repairs.
Last, but most decidedly not least, is a family race car that is one of the most important vehicles in the Weidner family because it was hand-built by Lou Weidner to drive on 1950s-era Alberta dirt race tracks.
Lou was able to use his considerable talents (mechanical, welding and fabrication) to build the race car during a bygone racing era when many elements of his build reflected his sense of engineering.
For example, the rear axles of a typical race car from that era were prone to stress failure so the wheels flew off most of them. Lou was able to craft in safety features that kept the rear wheels on the car in case of axle breakage.
These days the race car holds a place of honor in the Weidner family collection because of its deep links to the man who was such a big part of Dave's automotive passion.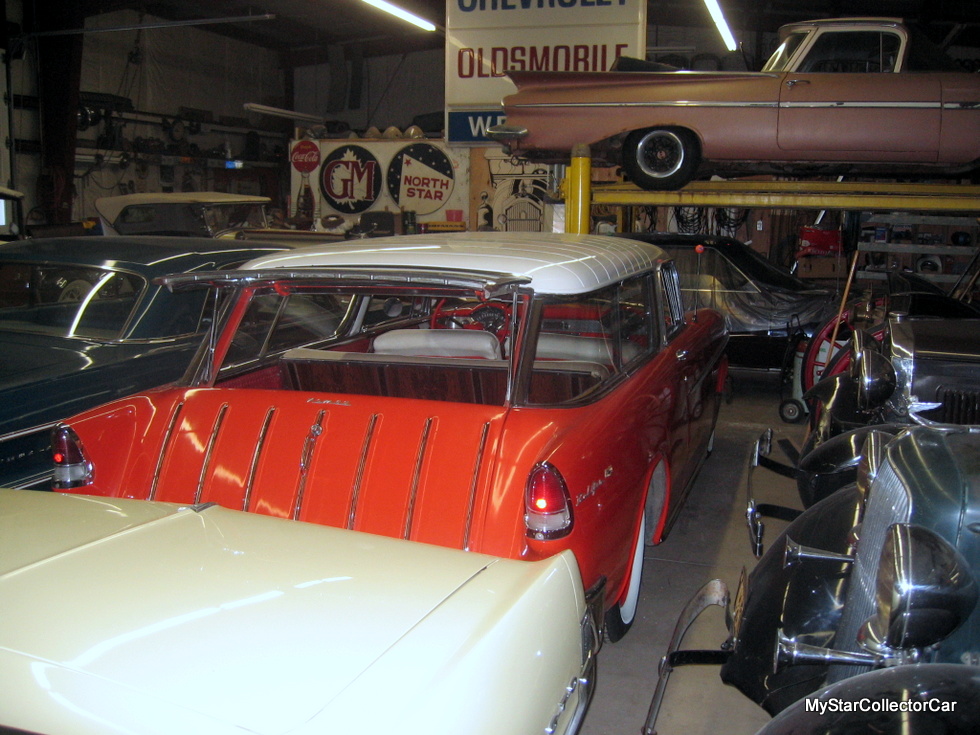 In fact, MyStarCollectorCar considers this legacy vehicle to be one of the finest cars in the Weidner family collection because of its strong links to a man who was a legendary car guy.
BY: Jim Sutherland
Jim Sutherland is a veteran automotive writer whose work has been published by many major print and online publications. The list includes Calgary Herald, The Truth About Cars, Red Deer Advocate, RPM Magazine, Edmonton Journal, Montreal Gazette, Windsor Star, Vancouver Province, and Post Media Wheels Section.