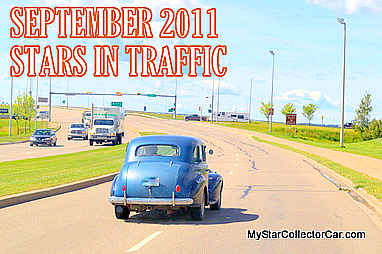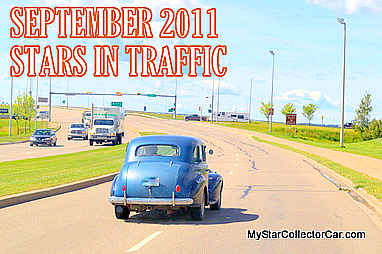 There's no question that new cars are very impressive.
They can save your life in a crash, get you from Point A to Point B with electronic directions, they have great sound systems and TV for the kids but they lack one thing.
An automotive soul.
That's why old iron can brighten up your day whether you're eight or eighty…
Here are some great Stars in Traffic doing what they do best-making new cars look pretty boring.
For past Stars in Traffic click here-https://www.mystarcollectorcar.com/3-the-stars/stars-in-traffic.html