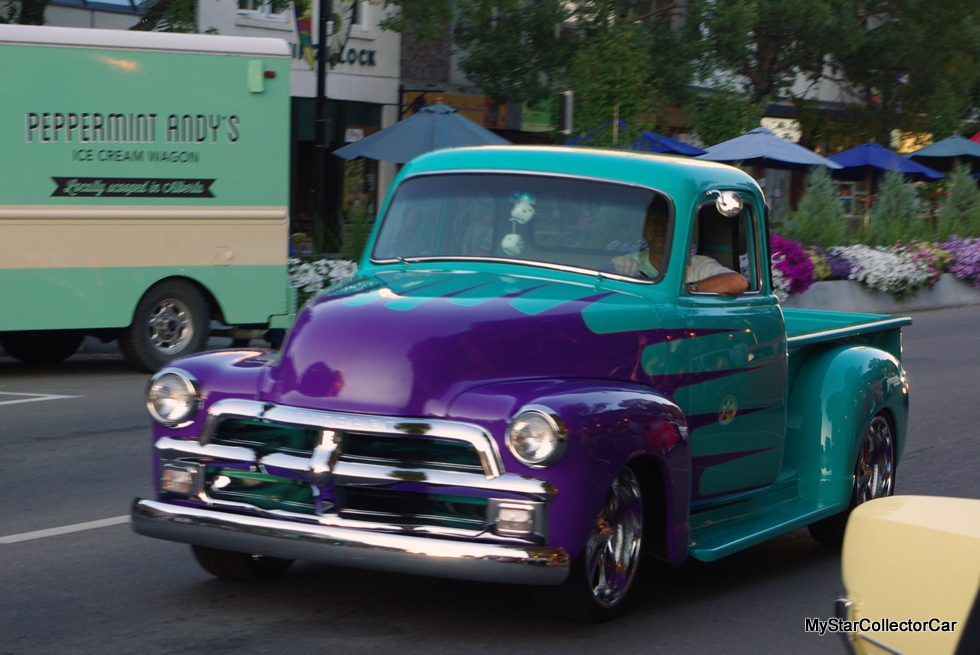 Brian Boutin has enjoyed two love-at-first-sight moments in his life: first and foremost was his wife Barb, and second was his very stylish 1954 Chevy custom pickup truck.
These days the three of them make a great team on the road as they travel from show to show.
'Brian's love affair with his Chevy started a few years ago when one of his best buddies bought the truck at the famous Barrett Jackson auction and brought it back to Canada.'
Brian was blown away by the truck and wanted to buy it from his Mopar fanatic friend as soon as he saw the stylish pickup. He knew his buddy was a full-on Mopar guy so Brian simply bided his time until his friend agreed to sell the GM product to him. That day finally arrived and Brian was able to get the truck of his dreams to go along with the girl of his dreams.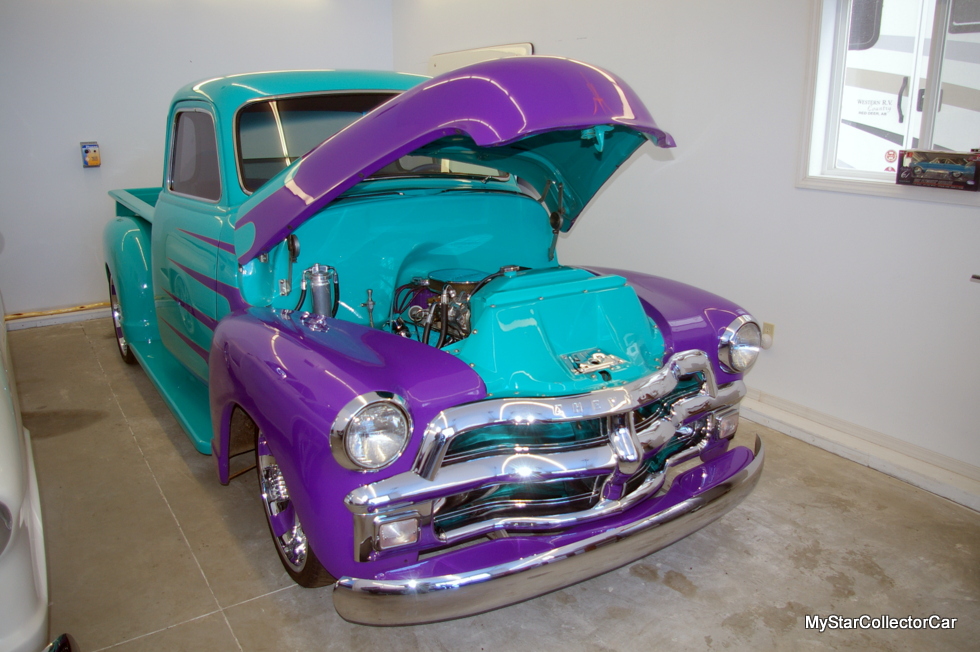 The Chevy was a two year project built by a Spokane area builder named Jack Rountree and Brian made a special effort to track down Jack in Spokane on one of his many road trips in the truck. The two of them became good friends after their first introduction and now share a common bond with the truck. We caught up to the two of them together at a summer show and Brian let Jack do all the talking about the build process.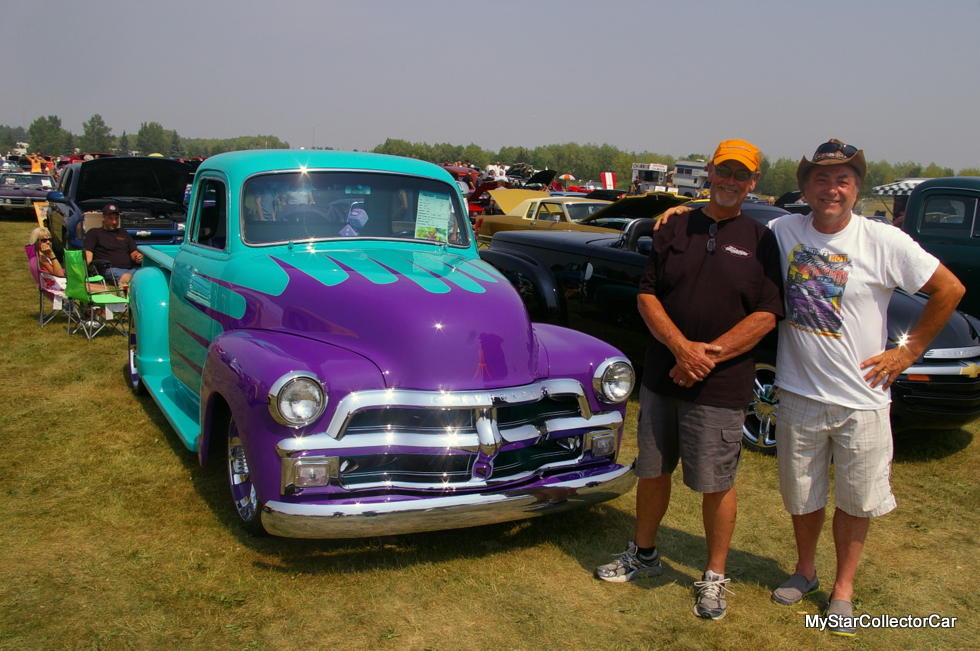 Jack told us there are over 50 body mods on the Chevy and he attributed the show-winning results on his custom truck to "good friends who held his hand during the build" in his words. Jack initially considered a complete restoration to stock for the truck but said a hot rod friend told Jack a stock version would only be a "parade car" in his opinion.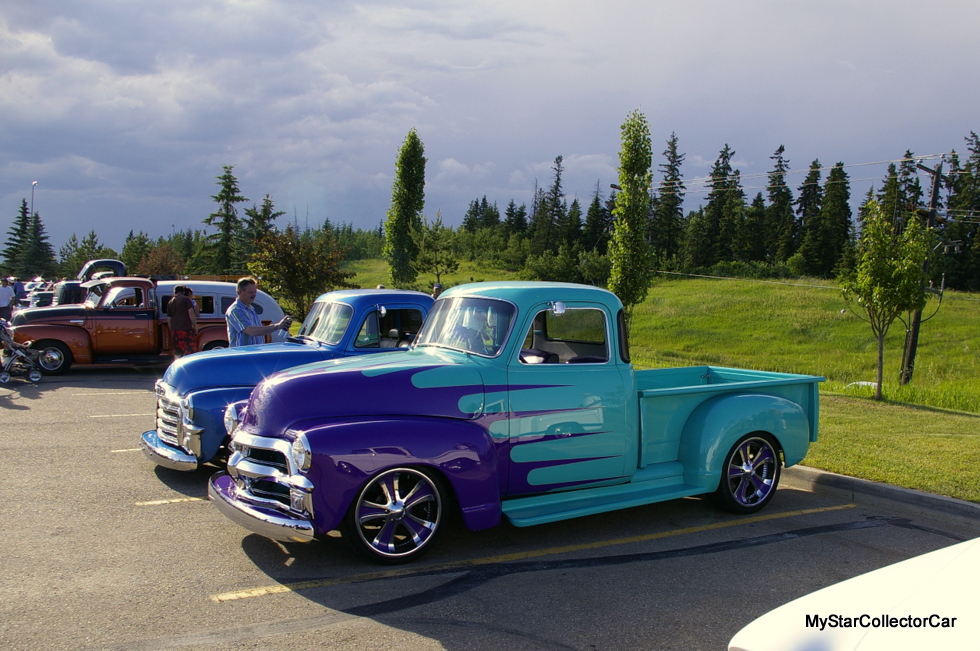 The custom build was designed to win shows and Jack won at 13 shows in a row when he went "chasing trophies", as he called the process. Jack put 16,000 miles on the truck and said he drove "the sh– out of it and it never saw a trailer" during his three years behind the wheel of the Chevy.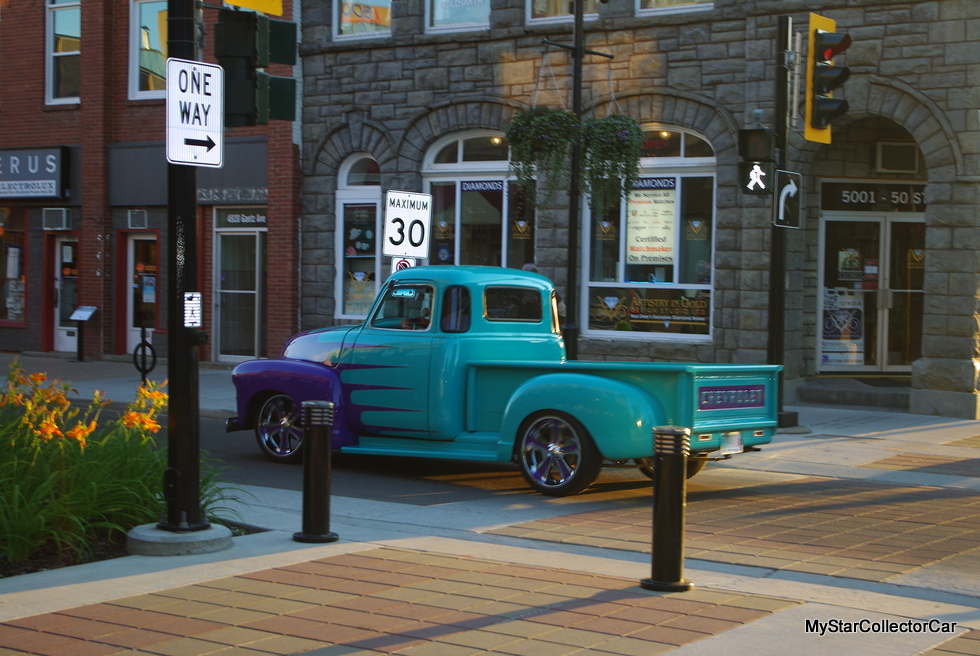 Jack wanted to make the 62-year-old truck more of a road warrior and it has indeed become king of the road under Brian's watch. There have been a few other owners since Jack built the truck and he kept track of the Chevy because "the vehicle never really left him" according to Jack. He added that "Brian loves this truck more than anybody else who ever owned it" and we at MSCC totally agree with Jack on this assessment.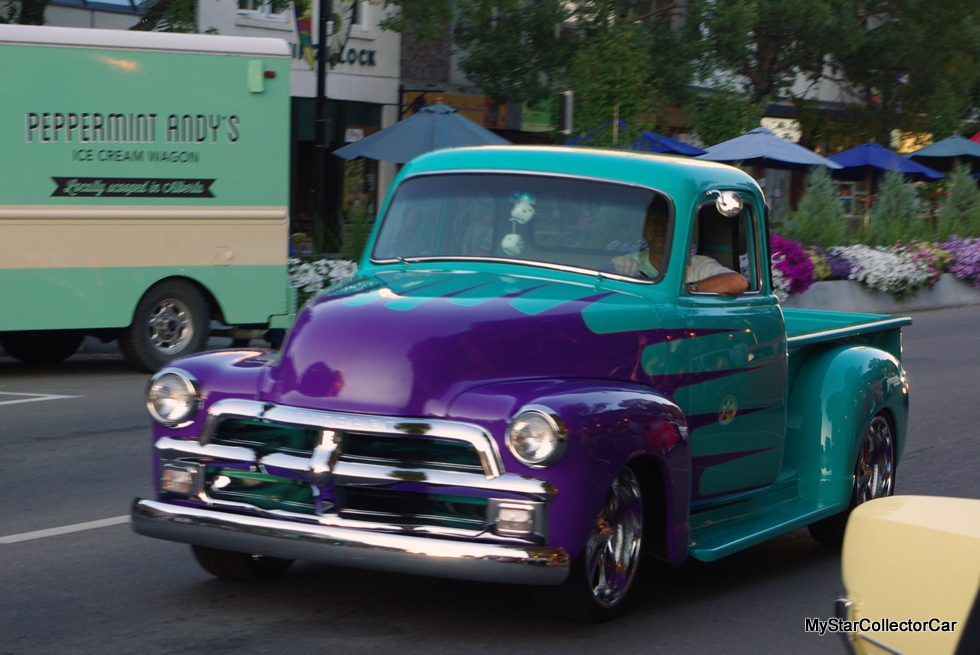 The truck has a Mustang II front end as well as tilt steering because Jack said he "used to weigh a lot and never would have fit behind the wheel". The 350 Chevy small block under the hood replaced the original straight six in the truck and delivers plenty of power on the road.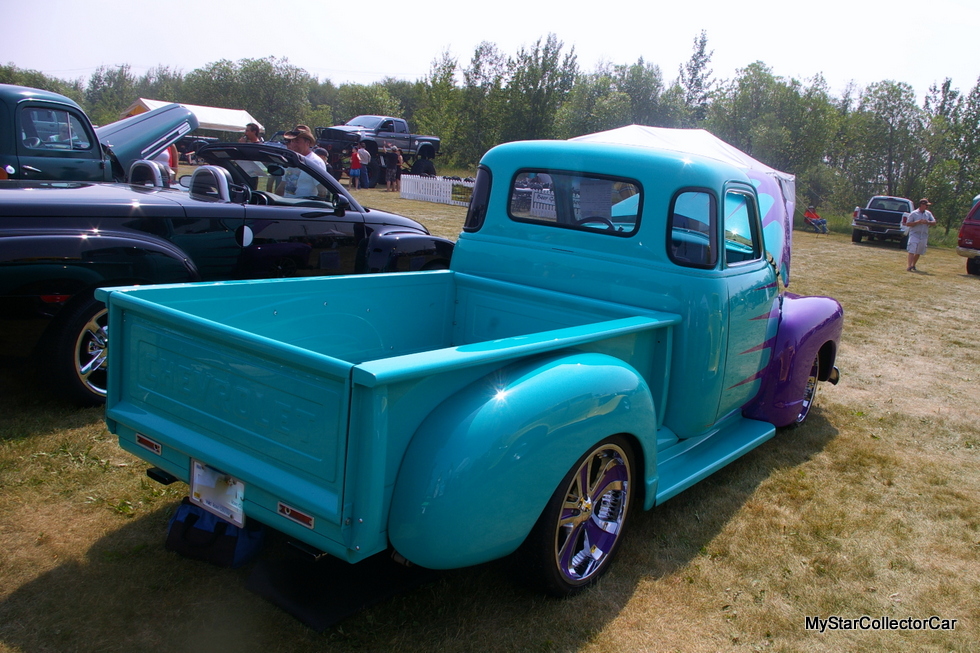 The truck sees plenty of road time during the summer months when Brian and the two loves of his life (Barb and the Chevy) hit the highway to attend as many shows as possible in the custom Chevy.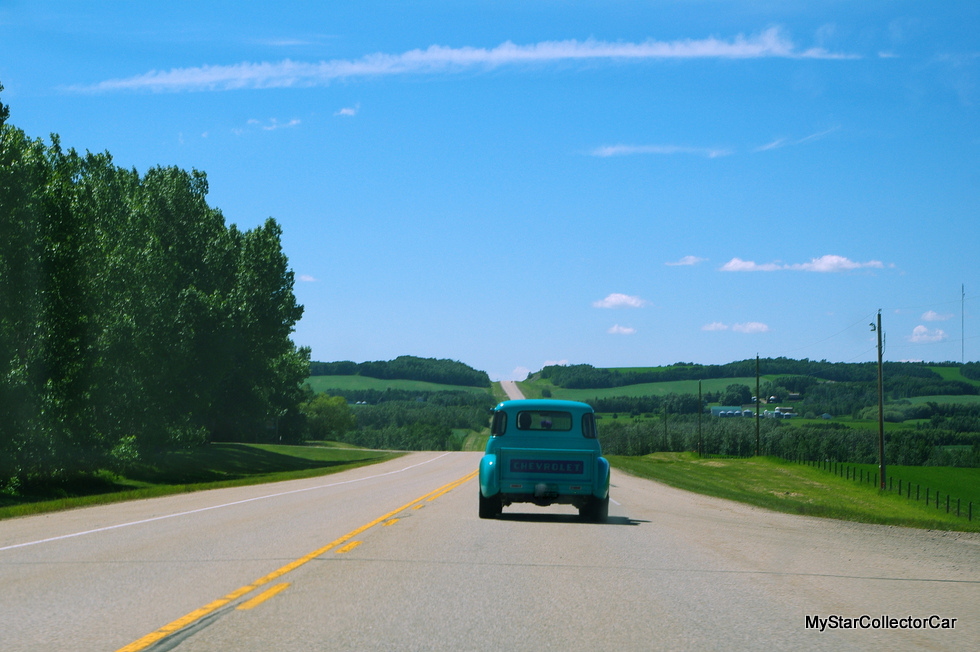 Three is definitely not a crowd for Brian and Barb when comes to their very cool Chevy truck.
Jim Sutherland
CLICK HERE to Like us on Facebook
CLICK HERE to Follow us on Twitter
CLICK HERE to Follow us on Pinterest
Please re-post this if you like this article.