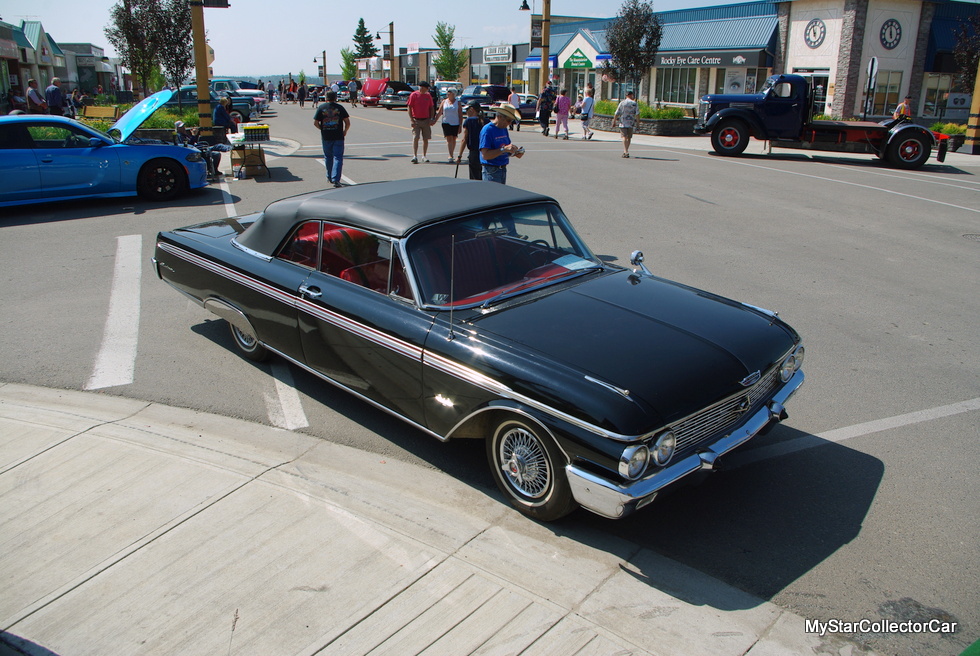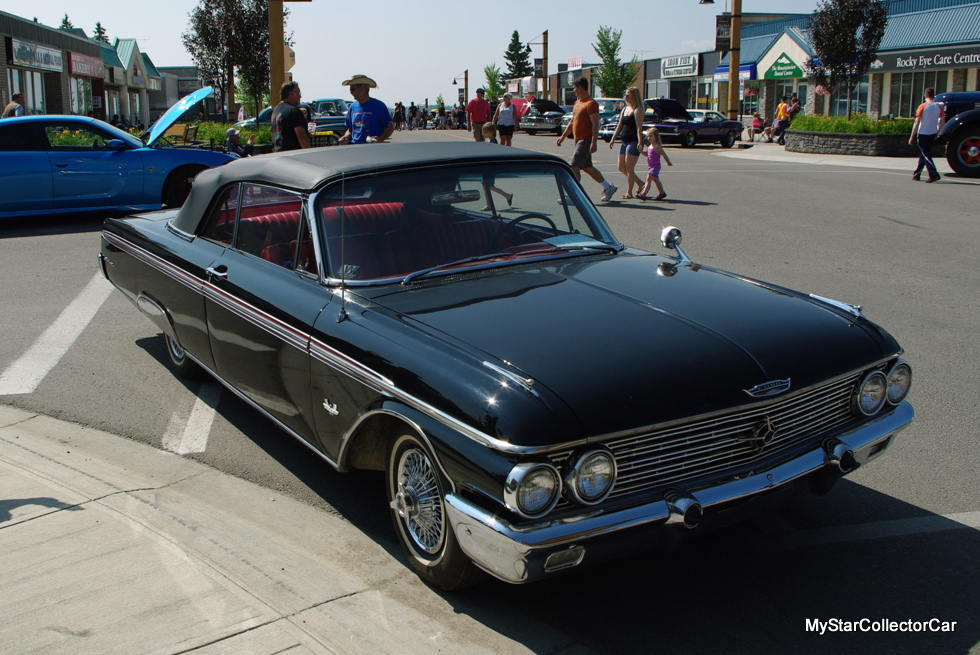 There is an old saying in the car hobby—if you really want a great price find a time machine.
That's how it works because a pricey classic today was a used car 40 years ago so the smart guys bought them when they were on a down cycle.
This '62 Ford Galaxie 500 XL convertible is a classic example of a used car 40 years later.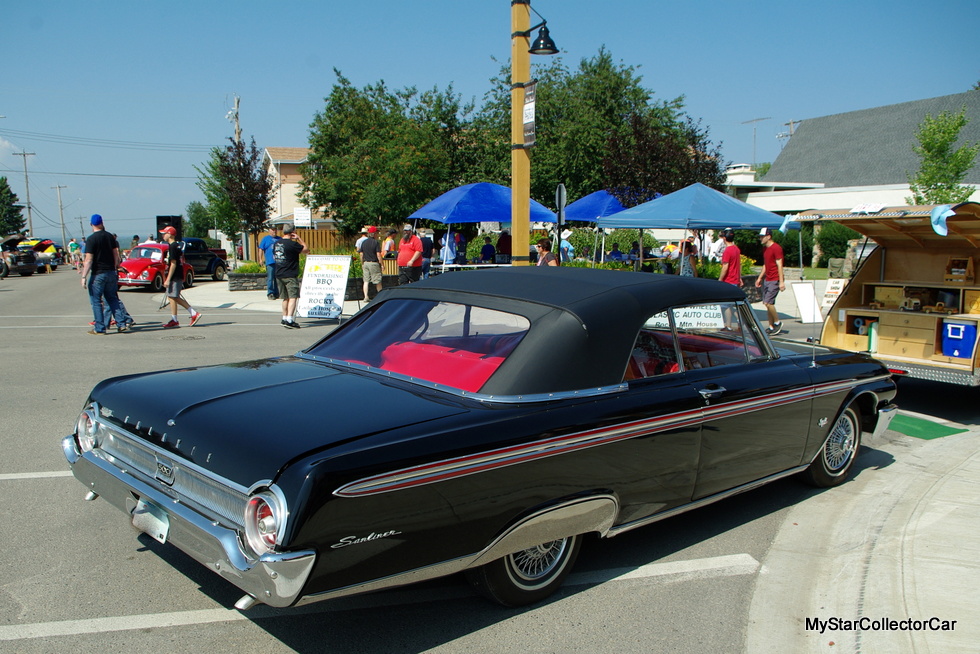 Don Johnson is the proud owner of this rare Ford because he was smart enough to (a) buy it from an airline pilot in the late 1970s and (b) keep it for 40 years. The airline pilot had another car so this one was expendable and Don became the third owner of this Galaxie.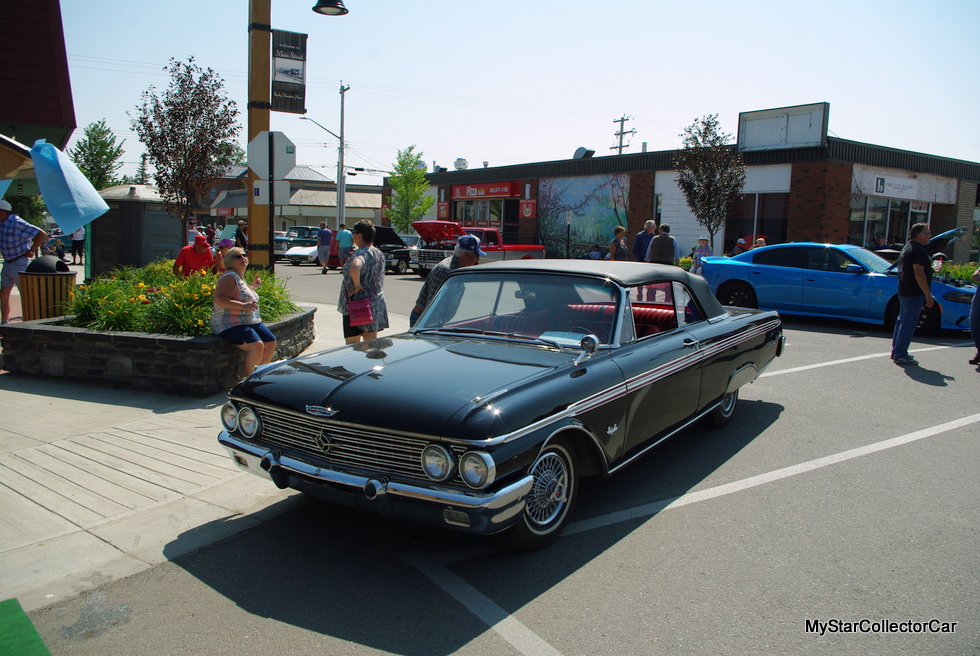 This Ford was in decent shape but Don decided to do some cosmetics on the body because he said it "had the typical fender rust around the dog legs". He also wanted to change the color from factory beige to a more appealing blue—that was a good decision because this Ford is still spectacular decades later.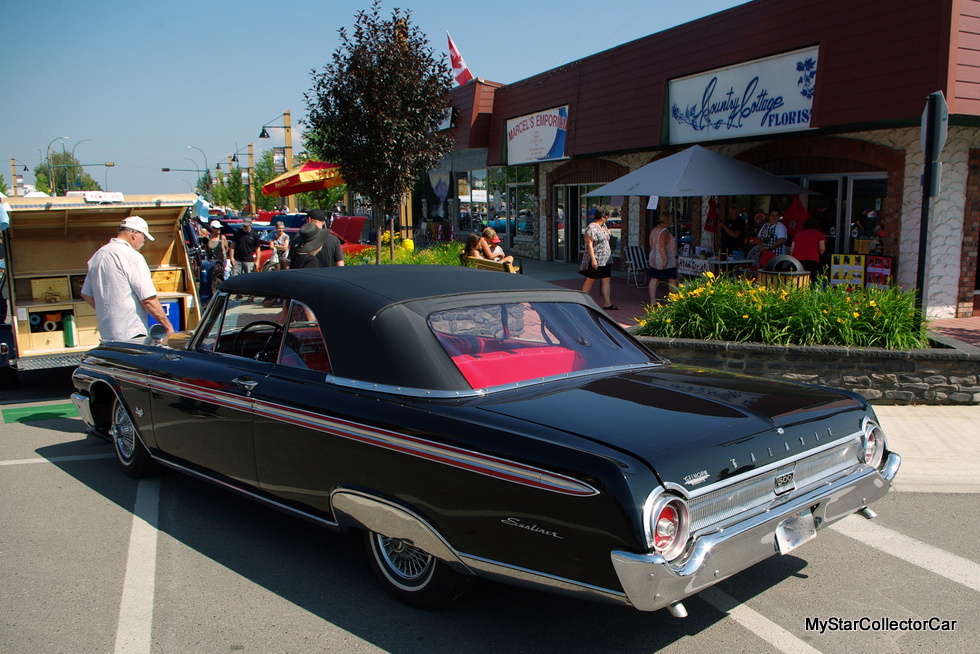 Don did some work on the engine about nine years ago after many years of trouble-free driving. He did a complete rebuild on the 390 cubic inch 4-barrel V-8 so everything was redone, including the heads to accept unleaded gas.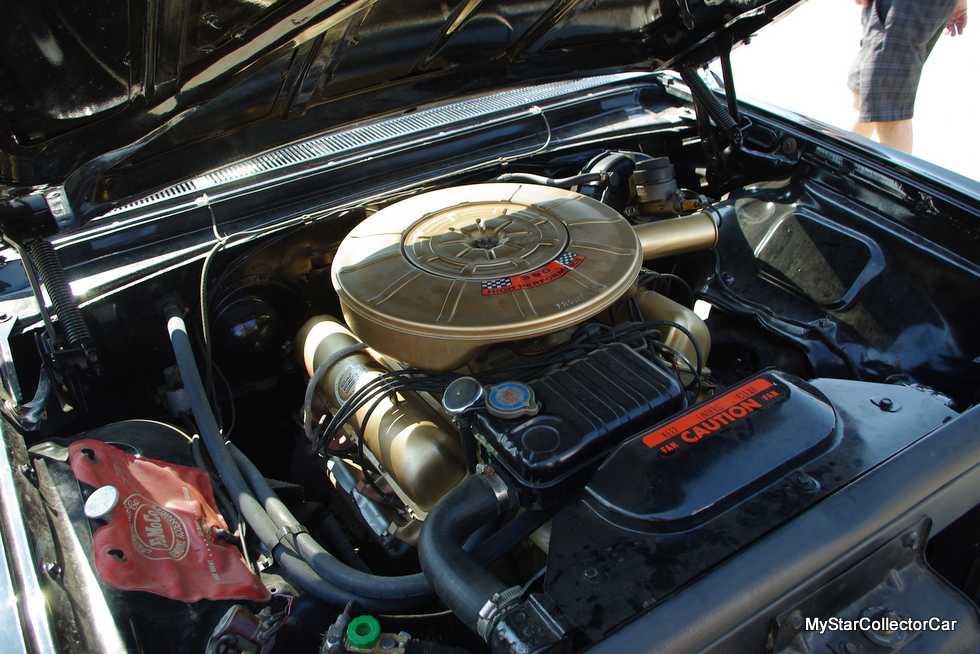 This car is a big part of the Johnson family's biography because 40 years tends to build a bond because Don has done some serious time behind the wheel. He's not a chronic speeder by any definition but there was an incident when his speedometer quit working when his wife was behind him in another car.

The big Ford was so comfortable on the highway John guessed his speed and he was out by a considerable margin. Don was traveling in a convoy of car guys to a show and he was "way over the posted speed" because the car was so stable on the road.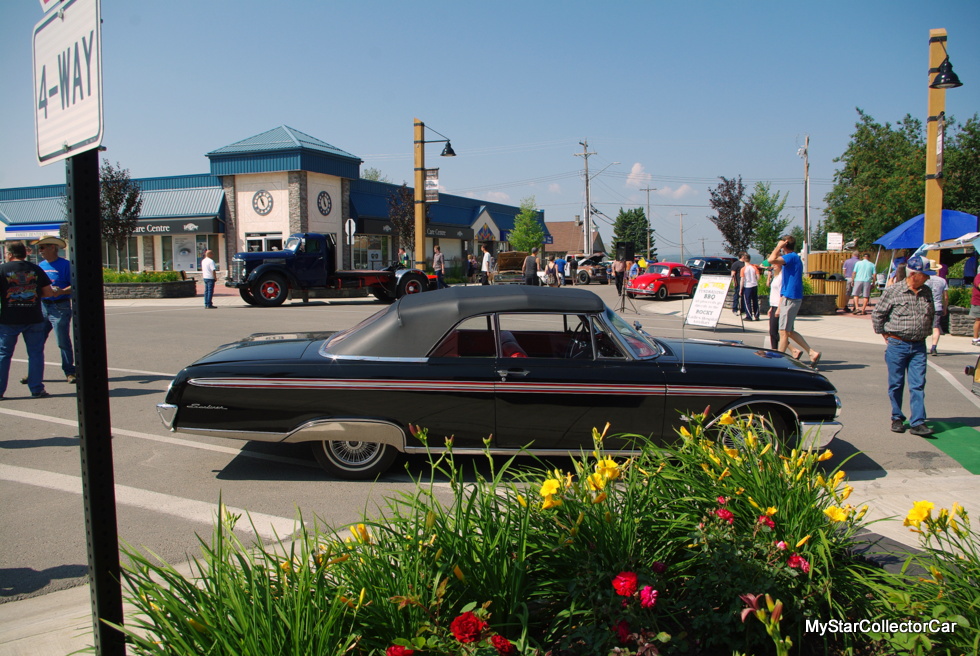 He said they were shocked by his speed and couldn't keep up so he lost them within a few miles. He said the car "doesn't wander—it floats down the road" and the bench seats are exceptionally comfortable so he's grateful that the original owner didn't order buckets (a popular option on these convertibles).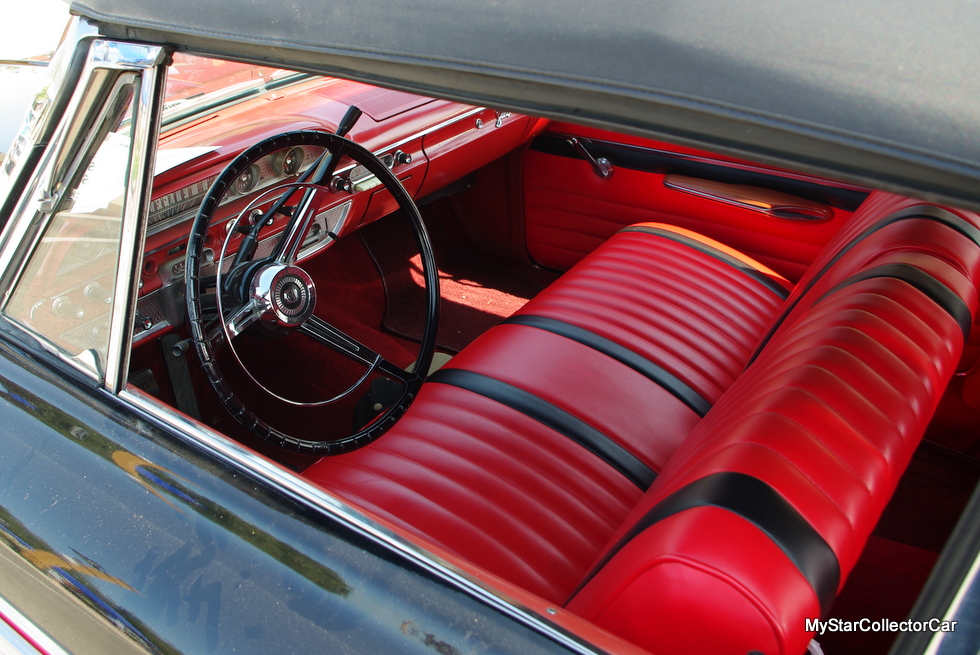 The Johnsons spend a fair amount of time at car shows in the summer but the top is usually up on the road because Don said, "it's a typical convertible—windy and noisy" but that doesn't deter them from a road trip.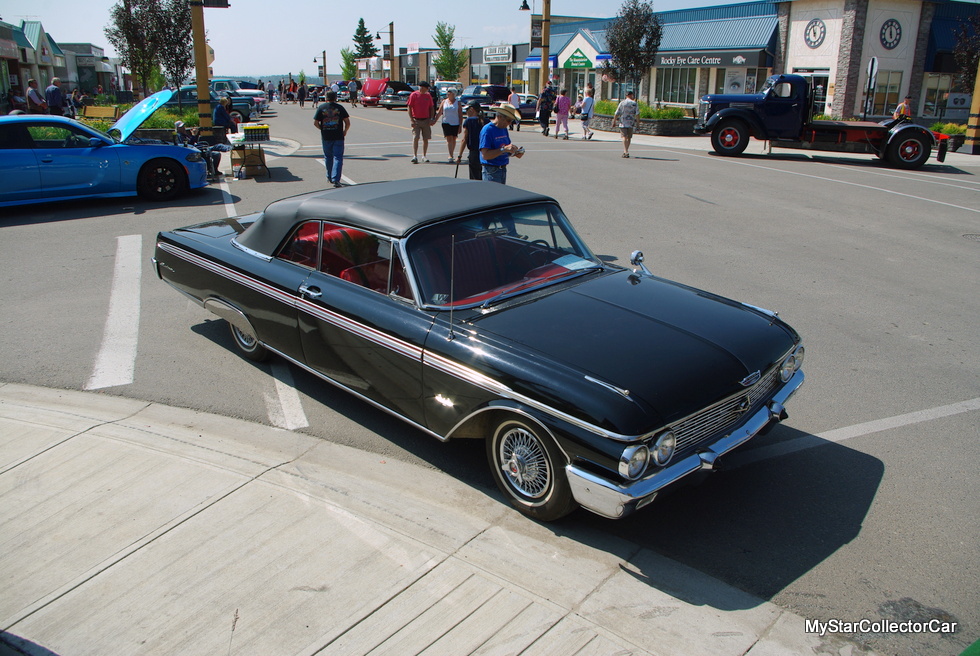 The car was sold at Gelhorn Motors in Winnipeg, Manitoba, Canada and it still carries the dealer badge so that attracted the attention of a spectator at a big car show. She was a Gelhorn and Don said she was "In her 60s at the time and she said she probably had something to do with the preparation of the car" because she worked for the dealership at the time.
The moral of this car story is simple—if you want to own a classic car like a '62 Ford Galaxie 500XL convertible buy it 40 years ago like Don did. You'll like the price.
By: Jerry Sutherland
Jerry Sutherland is a veteran automotive writer with a primary focus on the collector car hobby. His work has been published in many outlets and publications, including the National Post, Calgary Herald, Edmonton Journal, Ottawa Citizen, Montreal Gazette, Saskatoon StarPhoenix, Regina Leader-Post,  Vancouver Sun and The Truth About Cars. He is also a regular contributor to Auto Roundup Publications.
Please re-post this if you like this article.