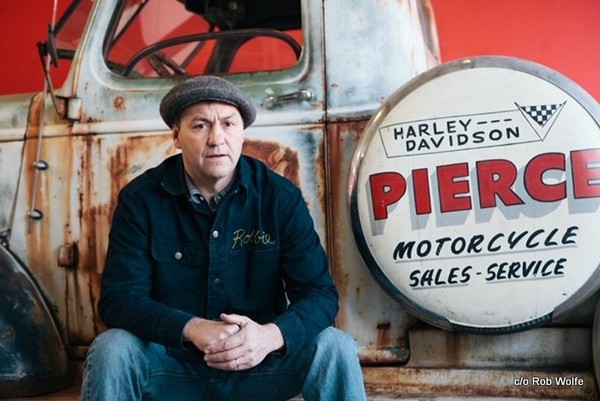 American Picker's Rob Wolfe is a busy guy because the TV show places huge demands on his time but MyStarCollectorCar tracked him down to talk about his car guy roots.
Rob's car guy roots run deep.
Rob said he's been a car guy since he was 12 years old. He discovered he liked "anything with a motor" and learned how to "tear things apart and put them back together"— how things work with a hands-on approach.
Rob's inspiration came from a shop teacher neighbor who had a large family and "every one of them drove 60s Mustangs". He worked on cars because that was what his neighbor made his kids do—they had to get their hands dirty to earn the right to drive their cars. Rob said he learned "how to do things like wet sand a car because if you didn't you couldn't go fishing that day" so he helped his buddies work on the cars to speed up the process.
Rob said his first car was a giant "purple beast" Chrysler Newport 4-door sedan with a "very thirsty 440" and that car was also part of his learning curve. He was getting ready for a date and he found out the Newport's water pump was shot so he had to take on a job he'd never done. He did some quick (pre-Internet) research and made it in time for the date. That Newport was a long time ago because Rob estimates he's had 2-300 cars go through his hands since then.
Rob has a simple philosophy about vintage vehicles. He believes "they all tell a story" and it's his role to preserve the heritage of these classics and pass them on to willing owners. He said he "gets them on the road and ready for the next guy".
The 'Why Not?' 1932 Ford pickup is one of Rob's favorite vehicles from his past. It was so famous in the 1950s Lindberg made a model of it but Rob ran into a problem—he was too big to fit in the cab so after a 100-mile trip he knew he was going to pass it on to the next guy. Fortunately, the story has a happy ending because the truck is still around and doing well on the car show circuit in the Northeast.
Rob's travels have taken him down some interesting roads but his most significant memory wasn't about a 4-wheeled vehicle. He found an Indian 4-cylinder motorcycle in a very interesting location—it was in a basement next to a full-size airplane. A 92-year-old guy had built the plane in his basement and when the recession hit in the 1980s, he decided to sell it. The buyer took out one wall, built a ramp and hauled the plane out. That's how Rob rescued his motorcycle.
Rob's favorite current vehicle is a daily driver 1946 Hudson pickup and he likes it for many reasons. One is the sheer size of the vehicle but he really likes the story behind it because it shows the wear and tear of its biography. It still has the original paint and the original advertising so it "still tells its story" in Rob's words. The Hudson is a great example of how far Rob will go to save a piece of history.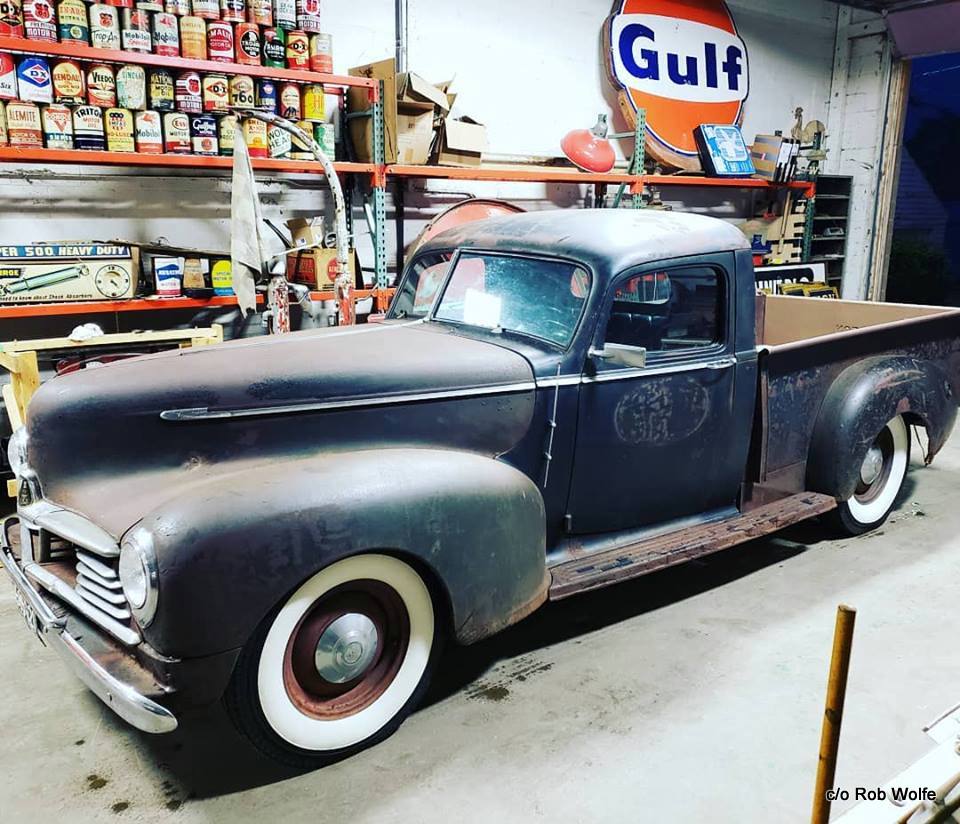 Rob believes in one thing—new, shiny paint erases history so he never paints anything, He wants to pass the history on in its intact form because new paint is a new chapter that puts the history 30 or 40 more years down the road for another generation.
Rob is looking forward to his appearance at the EG Fall Finale Auction in Red Deer, AB (appearing Friday Sept 6 from 5-8pm and Saturday Sept 7 from 9am-5pm) because he sees Canada as a wide-open place with untapped stories to tell and plenty of undiscovered, well-preserved history.