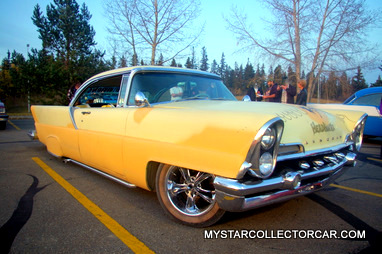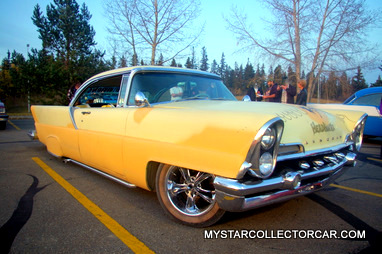 General Motors and Ford have never been close.
The rivals have competed for generations and their feud makes the Hatfield-McCoy dust up look like a hippy love-in.
So a custom 1957 Lincoln that sports a spliced-in Caddy frame and 1988 Chevy 327 is a little unusual for car marriages.
But Dave Heykants is a little unusual as well.
He is an old school hot-rodder who was born long after the first wave of custom guys first chopped and channeled their rods. Maybe his birth certificate isn't period correct, but Dave really understands the retro look from a bygone era.
His Lincoln is still a project in the works-even after four years of complicated mods that have joined Ford and GM in an unusual bond of mechanics and sheet metal-definitely an old school philosophy for custom guys.
Dave's Lincoln will eventually get a future roof chop as he explores the boundaries of free form custom rides that reflect a car guy's imagination.
And Dave has plenty of imagination when it comes to his vision of the perfect custom ride. This is an incredible blend of a mild custom and factory stock look-that is a hard balance to pull off without being over or under the styling mark.
The other major factor is Dave's hands-on approach…
Fortunately Dave has enough inherent talent to pull his project together as he pushes for the finish line in his unconventional forced custom marriage between Ford and General Motors.
Maybe the Blue Oval boys and The General are not close, but Dave likes to break down barriers when it comes to car relationships.
His 1957 Lincoln custom proves that point-and then some.
Jim Sutherland
Many other car stories at https://www.mystarcollectorcar.com/2-features/stories.html