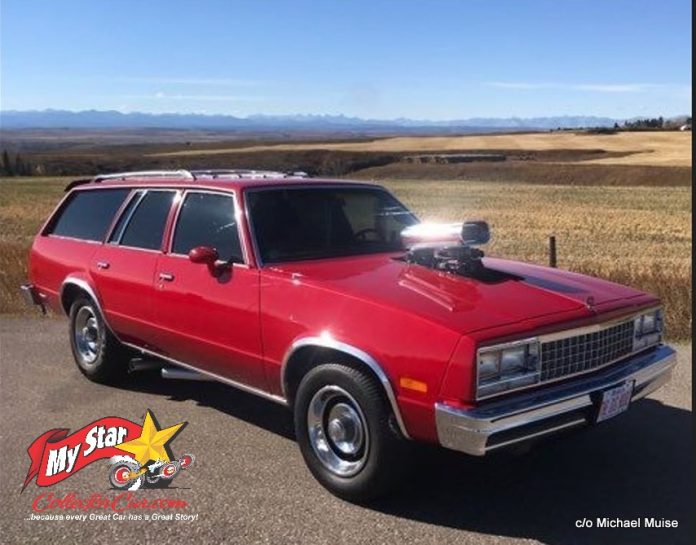 The 1982 Malibu station wagon represented the back nine of the conventional long roof.
Minivans were on the horizon—they stole the kiddie-hauler market overnight because the minivans were smaller and more functional for the average soccer mom.
Michael bought this long roof with 53,000 miles on it and drove it for a few summers. It was a California car, so it had no rust, but the interior was baked. He liked the car and its originality, but he's been a more-power guy for decades (the need for speed). He's also been a propane big power guy for decades, so his plan was clear—turn this modest little wagon into a thundering beast.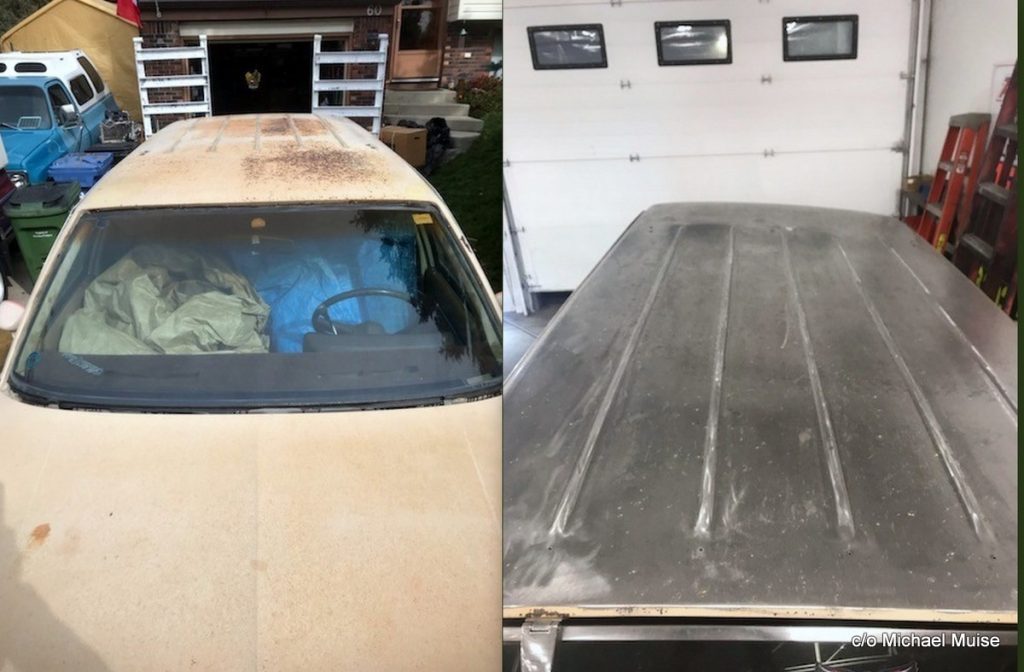 He said the car was really clean up top and underneath, so that made his job a lot easier. Michael did a body-off clean up of the car and the California heritage came through because his Malibu had a mint frame (after blasting) and body panels that required next to nothing for repair. Michael said, "Everything with this car is painted. The underneath, inside the doors, fenders, rear quarters, inside roof, everything". He estimated— in his words, "It'll last another 50 years", so the car could easily pass a mirror inspection.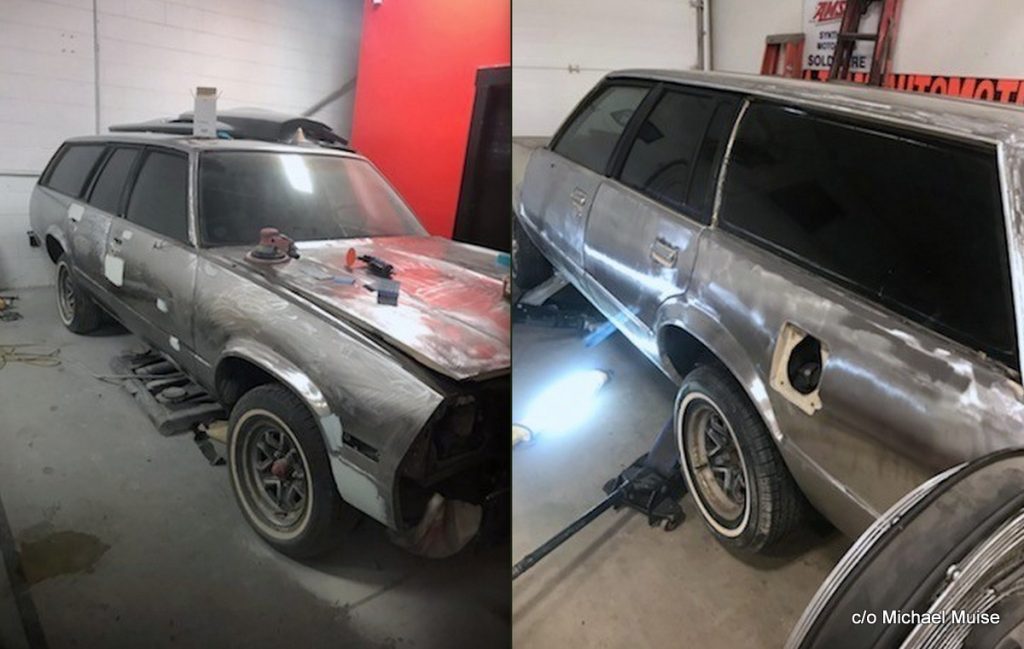 The next stage was the engine. Michael built up a 454 big block on propane with 13:5:1 compression with a black powder coated tunnel ram completed by a twin mixer setup. They are fed from four vaporizers for delivering all that fuel when a certain pedal is pushed. He estimates it pumps out approximately five hundred horsepower but he needs a dyno. This Malibu is as close to stock as a Model T is to the Starship Enterprise. Michael had to notch the frame (for bigger tires), find headers for the swap and change the body bushings to accommodate the clearance for them.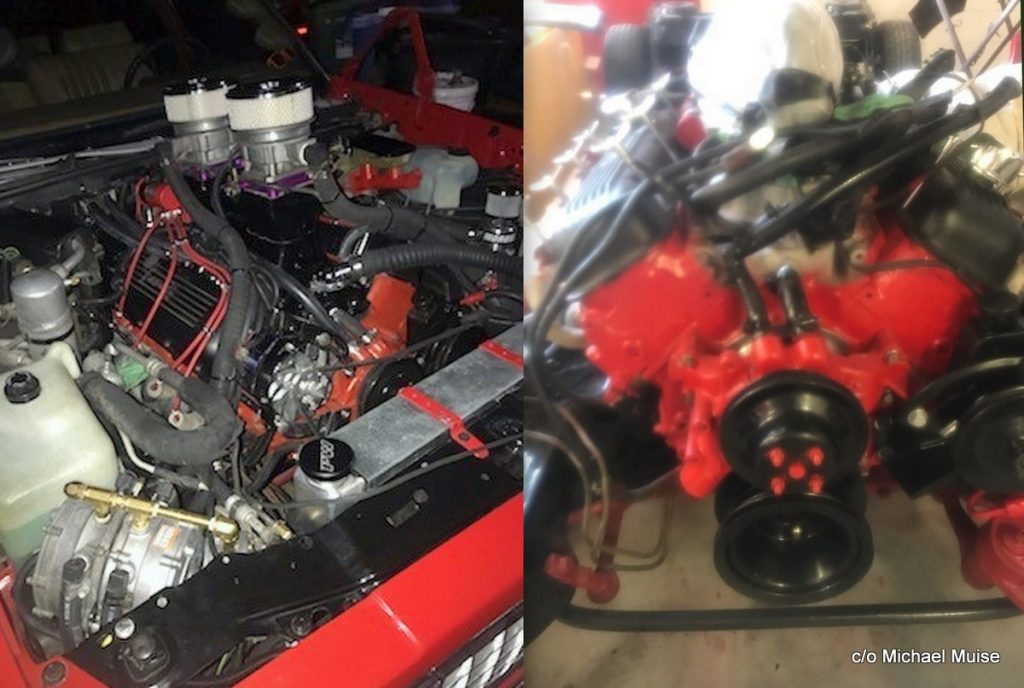 Michael also moved the batteries to the back of the wagon to offset the obvious traction issues. He's still working on visibility because the big block's 8-inch hood scoop takes up most of the view through the windshield.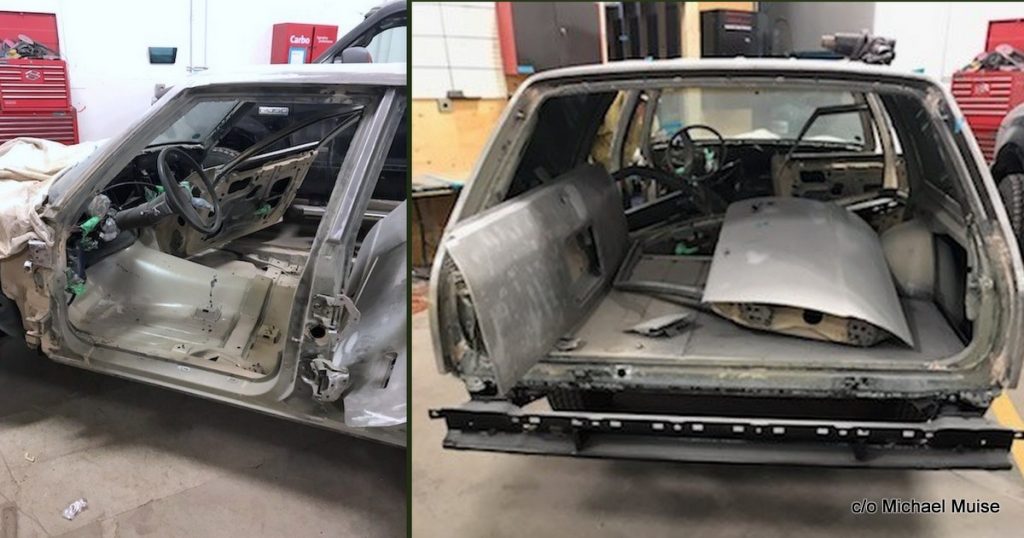 He also wants to bring back the interior to its original color—including the chocolate dash pad. He also wants to go back to chocolate-colored carpet. The car has wide (8 1/2-inch) tires up front and wider (13 1/2 inch) out back, because Michael is an old track guy—he knows all about 'bigs and littles" for rubber on a beast.
There's a big departure in this Malibu from a full-on track car at the back. Michael retained the factory 2:73 posi-trac gears and he has a 2:29 setup on hand to drop the revs down even more. Michael is currently in negotiations an overdrive he hopes to install. He also has a dual electric fan setup to keep the big block from barbequing itself on a hot summer day.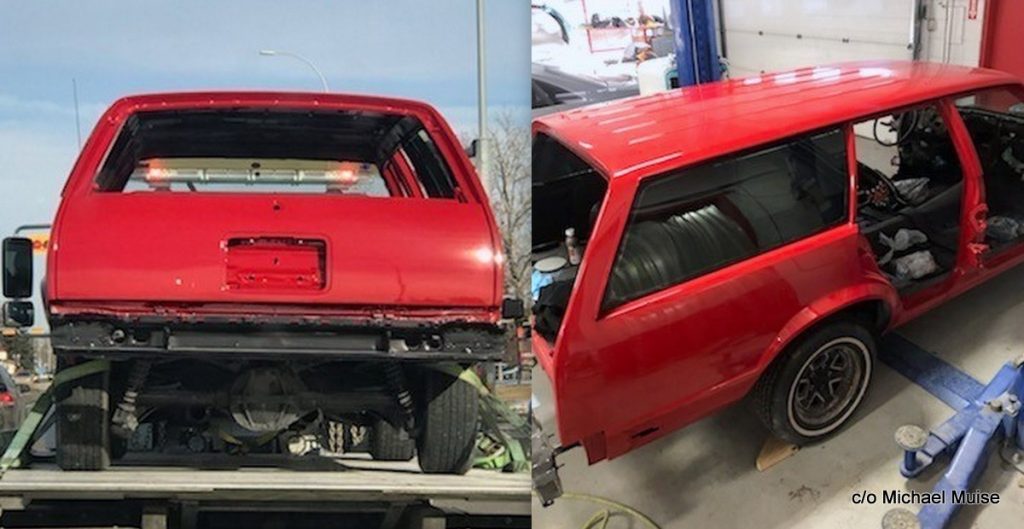 Michael dialed the car back because he said he wanted a street driver, so he could do "ice cream runs" in the wagon. He said it's a dream to drive, but the gas mileage runs around 6 miles per gallon so those ice cream runs have to be few blocks away.Michael loves how the car turned out so far and he's looking forward to a few car shows this year.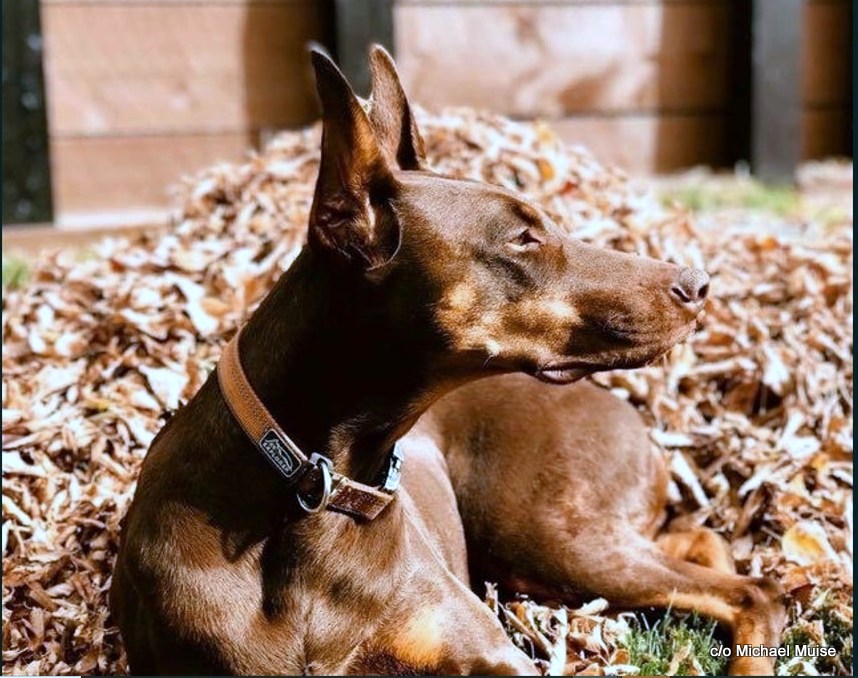 By: Jerry Sutherland
Jerry Sutherland is a veteran automotive writer with a primary focus on the collector car hobby. His work has been published in many outlets and publications, including the National Post, Calgary Herald, Edmonton Journal, Ottawa Citizen, Montreal Gazette, Saskatoon StarPhoenix, Regina Leader-Post, Vancouver Sun and The Truth About Cars. He is also a regular contributor to Auto Roundup Publications.
Please re-post this if you like this article.