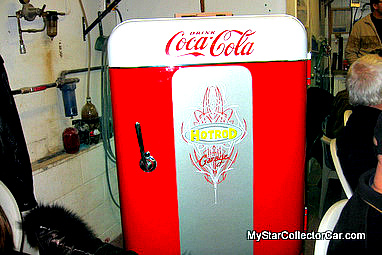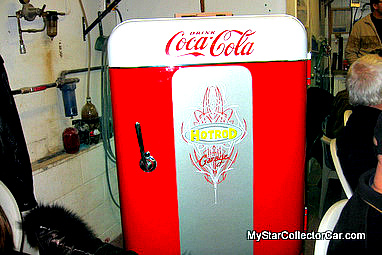 Comfort Collision hosted their Annual Christmas Party and Fundraiser for the Red Deer Food Bank on Thursday December 15 and the car guys set a new record for the cause.
Thanks to an incredible display of generosity, the Food Bank raised over 5400 dollars that night in direct cash donations to their organization. Fred Scaife admitted that this "really softened the blow of losing Ricky Ray to the Argos" and that's a huge statement for the well-known Edmonton Eskimo fanatic.
The first Coke fridge was raffled off and re-sold at auction after Colonel Tom Kean did double duty on Thursday. He won the fridge on the initial draw donated it back and turned into an auctioneer. The fridge was sent through the bidding process  and Eric Moe became the second owner.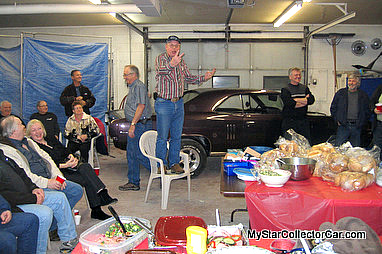 Organizer Trevor Comfort threw a curve ball this year when he revealed a second Coke fridge behind door number two. The second Coke fridge eventually went to last year's high bidder Terry McCrindle after another spirited round of bidding-but only after Garrett Cupples donated it back after winning the first round of bidding.
This is a great annual event and Trevor admits that he is only part of the process because the "car guys" decide how this event unfolds every year.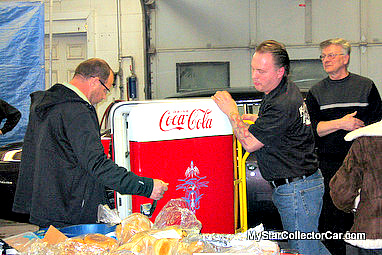 Clearly the concept works and it underscores how community-minded the Red Deer car guys are when funds are needed for a great cause. Freddie is often quoted "I can turn your dollar into 8 dollars worth of groceries".
That is how all charities should work.
For more information about the Red Deer Food Bank please follow this link to their Facebook page- http://www.facebook.com/pages/Red-Deer-Food-Bank/31457519686?ref=ts&sk=wall

Jerry Sutherland