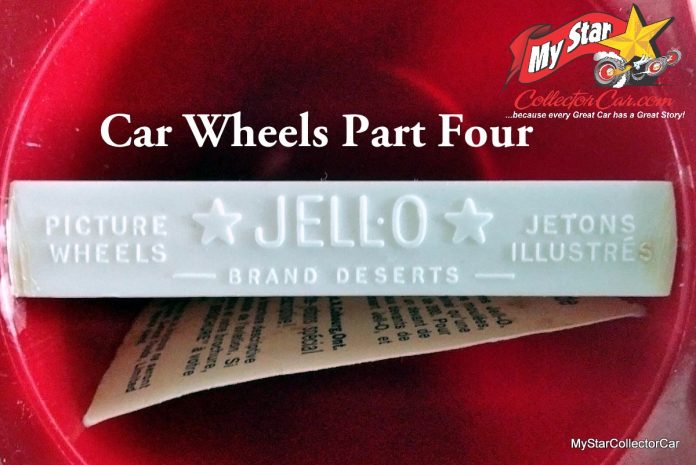 This article is one of a series about Jell-O's ambitious campaign to target pudding-eating Canadian car kids during the early 1960s with their Car Wheels program.
The game plan was simple: stuff a poker chip-like disc with a car picture on it in every Jell-O of Canada pudding package sold in Canada during the early 1960s.
It was an irresistible offer for car kids from that era, including us here at MyStarCollector, so we bought into the program in a huge way. Unfortunately, Jell-O dropped the program before many car kids were able to complete the 200-wheel collection, so many of us got our first lesson in disappointment.
We at MyStarCollectorCar were able to repair that car kid misadventure when we purchased a complete set of 200 Jell-O Car Wheels, along with a holder and Car Fact booklet, this past fall. We decided to share the Jell-O list with our readers in a series of articles that follow the chronological order used by the pudding people in 1961. We concentrated on the significant vehicles from each era.
This Jello-O Car Wheels era runs from 1920 to 1929, a tumultuous decade that included Prohibition, ruthless gangsters like Al Capone who became wealthy gangsters because of Prohibition, and a collection of very cool cars from the Roaring Twenties.
The first car on our list is the 1920 Mercer Series Five Raceabout, a stripped-down rocket on wheels that undoubtedly inspired future hotrodders with its power-to-weight ratio. The Mercer was a private car company that was able to hold its own before mass-production vehicles delivered affordability to car buyers.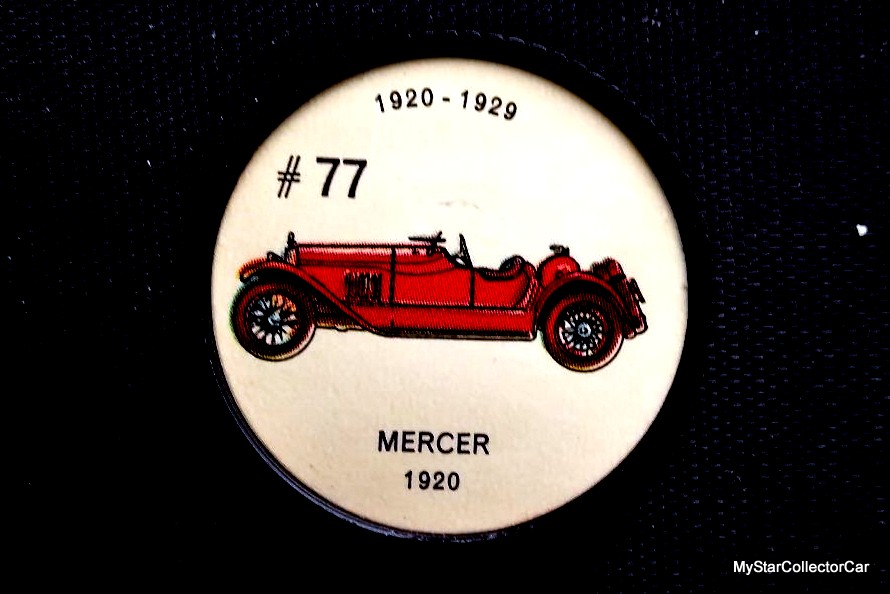 Most small car companies from that era eventually got their clocks cleaned by famous mass production car builder Henry Ford because they could not compete in terms of price, including Mercer. However, the 1920 Mercer Series Five Raceabout could easily outrun a Model T on the road or track and remains one of the most sought-after high roller vintage cars in the hobby.
The 1923 Duesenberg Model A was a large-and-in-charge beast of a car that was ahead of its time in terms of technology and engineering, facts that helped the Doozy Model A win the Le Mans Grand Prix in the early 1920s. It was also included in the Jell-O Car Wheels collection in 1961.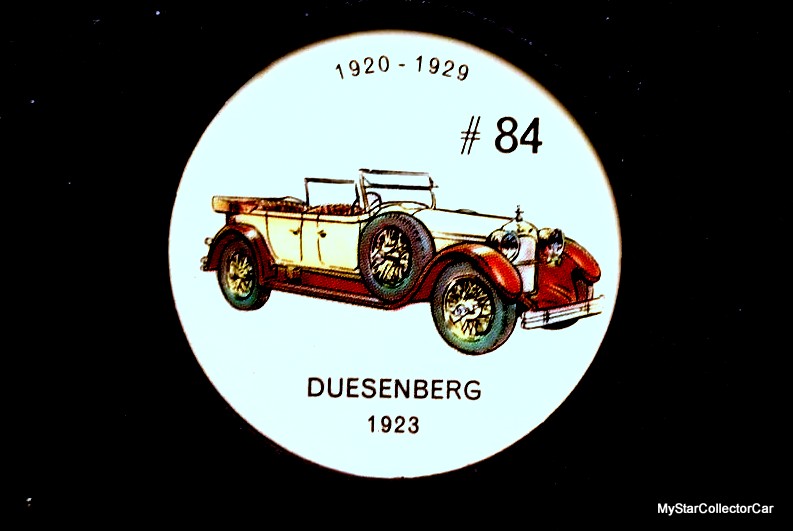 The '23 Duesenberg Model A was a very expensive car built for affluent customers who were riding a wave of prosperity until the infamous financial collapse of Wall Street vaporized their investment wealth. It is an even more expensive car in today's high end car hobby.
Infamous booze thug Al Capone owned a bullet-proof 1928 Cadillac, but it was not part of the Jell-O Car Wheels collection, presumably because the pudding people did not want to send a message that crime does indeed pay.
Therefore, our last Jell-O Car Wheels addition from the 1920-29 pre-crash-and-burn era is the 1929 Rolls Royce Phantom 1. This upscale Brit car brand continues to run ahead of the pack in terms of overall quality and price tag, but the Phantom 1 was a new model in 1929, a Rolls that delivered opulence and performance in one expensive package.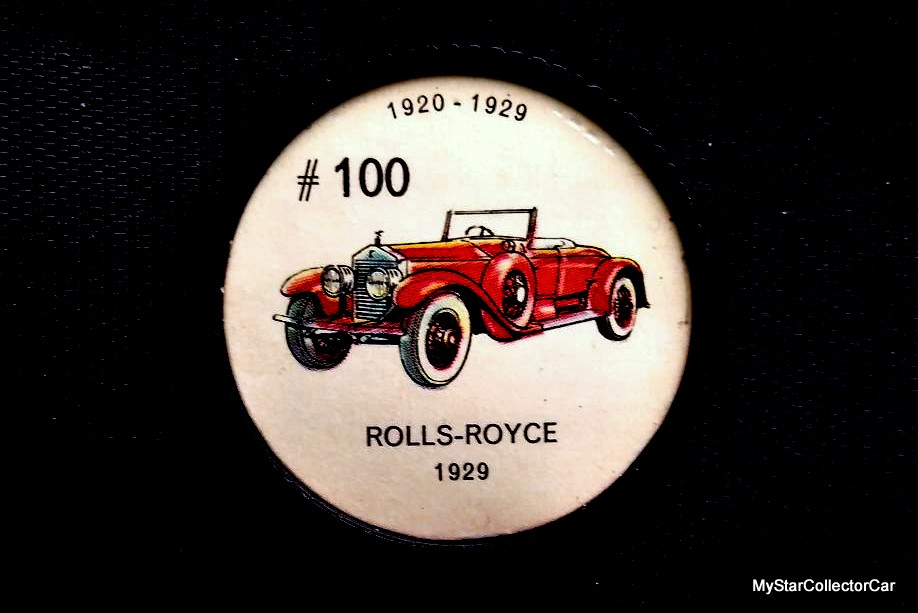 BY: Jim Sutherland
Jim Sutherland is a veteran automotive writer whose work has been published by many major print and online publications. The list includes Calgary Herald, The Truth About Cars, Red Deer Advocate, RPM Magazine, Edmonton Journal, Montreal Gazette, Windsor Star, Vancouver Province, and Post Media Wheels Section.