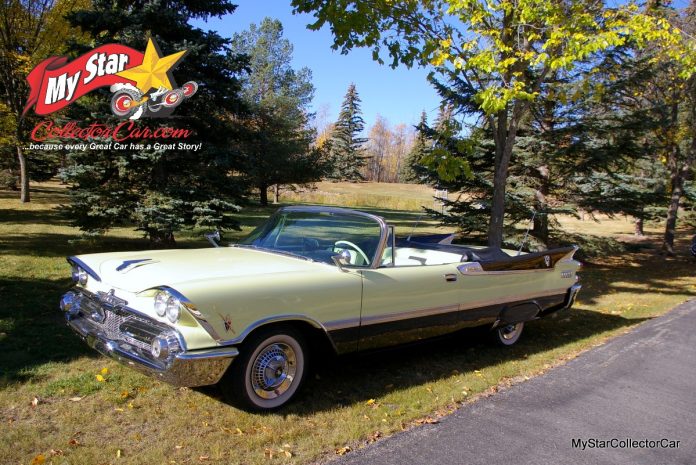 The 1959 Dodge Royal Lancer Super D-500 convertible falls well within the limited number range because they only built 984 Lancer convertibles and even fewer with the Super D-500 option.
Ken Rice has always been a fin car fan, so this top of the food chain '59 Dodge appealed to him in a big way. His reason is simple—his friend's father had one. Ken was keenly aware of the stratospheric sales prices on these rare Mopar convertibles, so he waited until he found the right car with the Super D-500 option.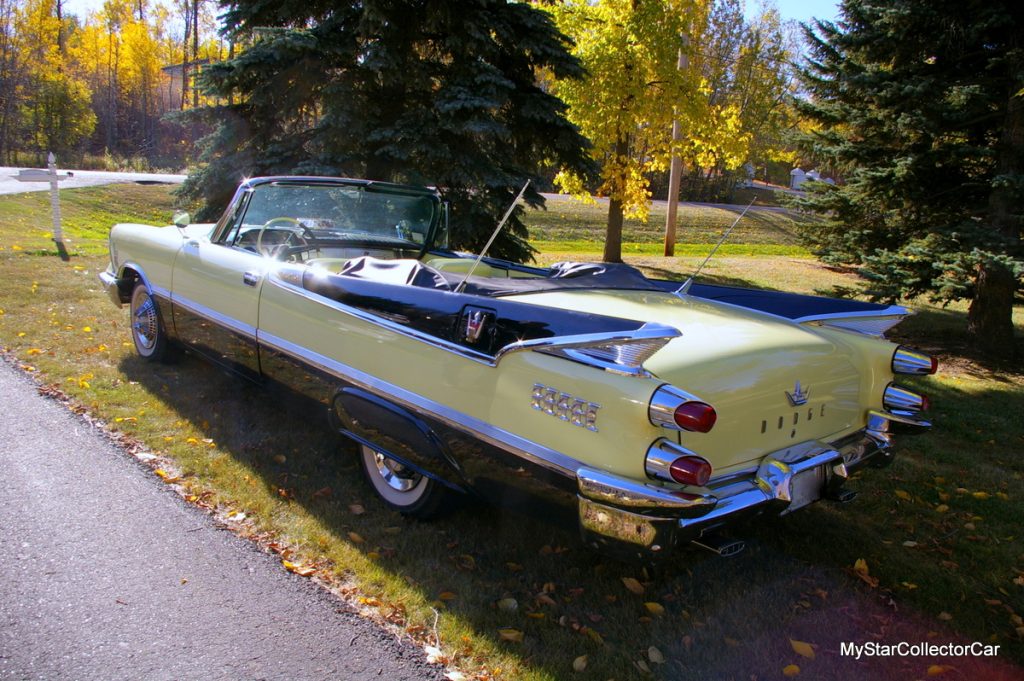 The Super D-500 option on the '59 Dodge was a 383 cubic inch V-8 with 345 horsepower and 425 ft. lbs of torque. In simple terms, these big, bad Dodges were beasts. The secret was in the big block, dual quad, high-compression, cammed-up, configuration on the 383. That puts this Lancer convertible in clear, 50s era, muscle car territory.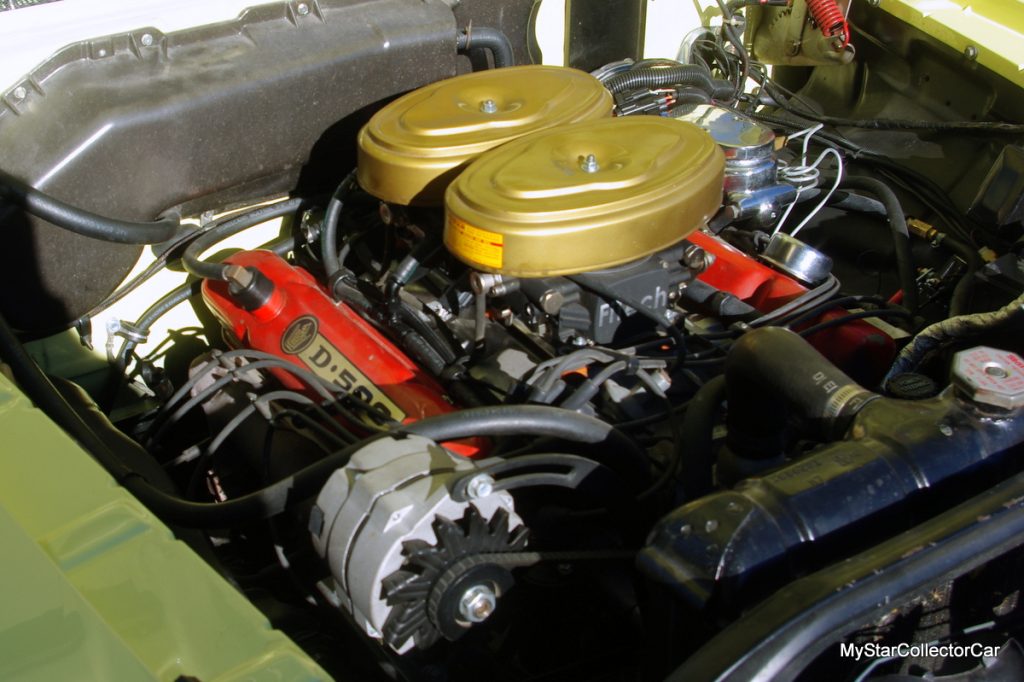 The car arrived in less than pristine condition. Ken said, "It was dirty, and the car had other problems", but he was happy to be the proud new owner of this rare Mopar because he had a game plan for it.
Ken had a vision for his '59 Dodge, because he drives his cars—he doesn't put them in perpetual storage. The dual-quad setup was a disaster when he bought the car because one of the carbs wasn't even set up to function. He wanted to drive the car regularly, so he went in a different direction.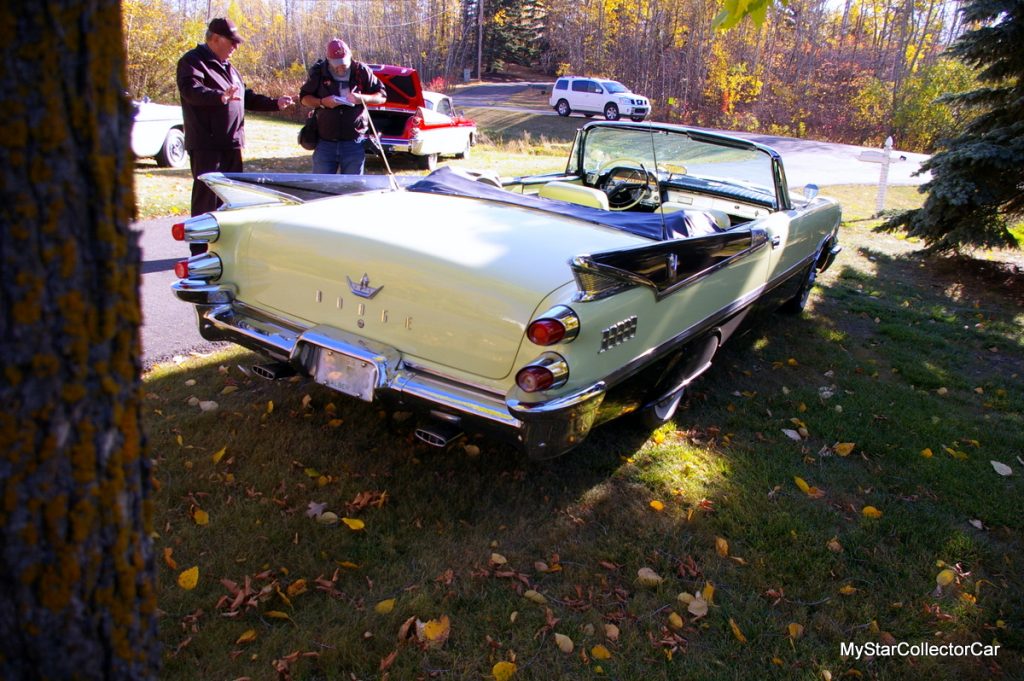 He kept the original setup, but he opted for a fuel-injection system on his D-500 convertible. The 383 was incorrect, so he found a properly date coded engine. Ken wanted the cool factor of a '59 Dodge convertible with drivability of a modern fuel injection system. He's not quite there because the new system shuts down when the car is hot, so there are some future issues to work out on the fuel delivery system.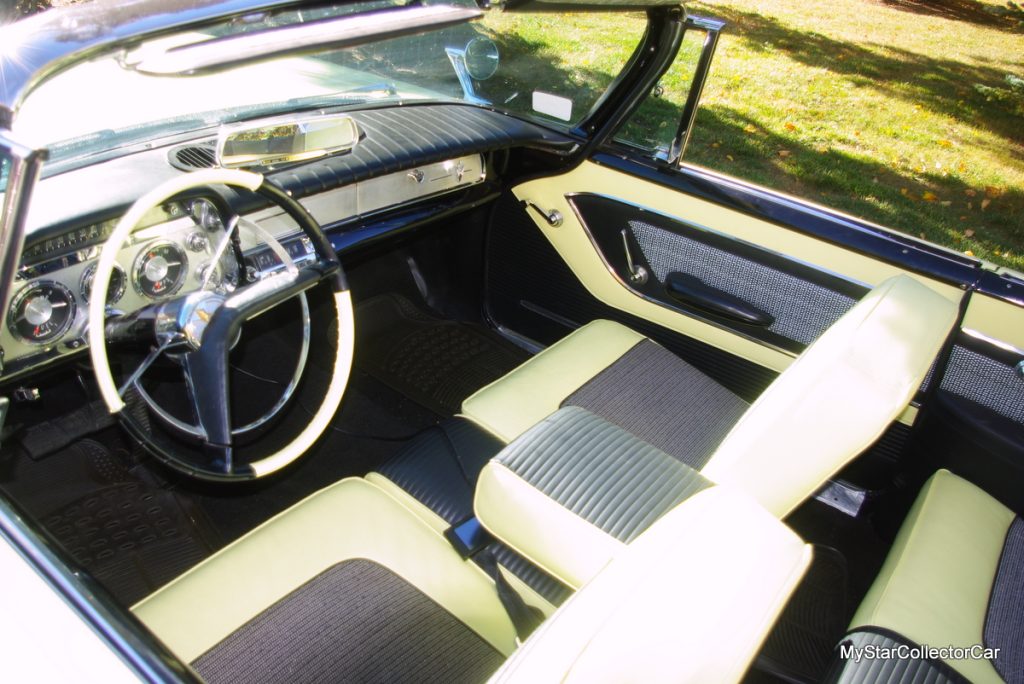 The car also had front end problems. Ken said the "front end was a mess", so he completely rebuilt the whole suspension on the '59 Royal Lancer. He also added front disc brakes and a dual master cylinder because Ken likes to add new tech for a simple reason—this car gets driven.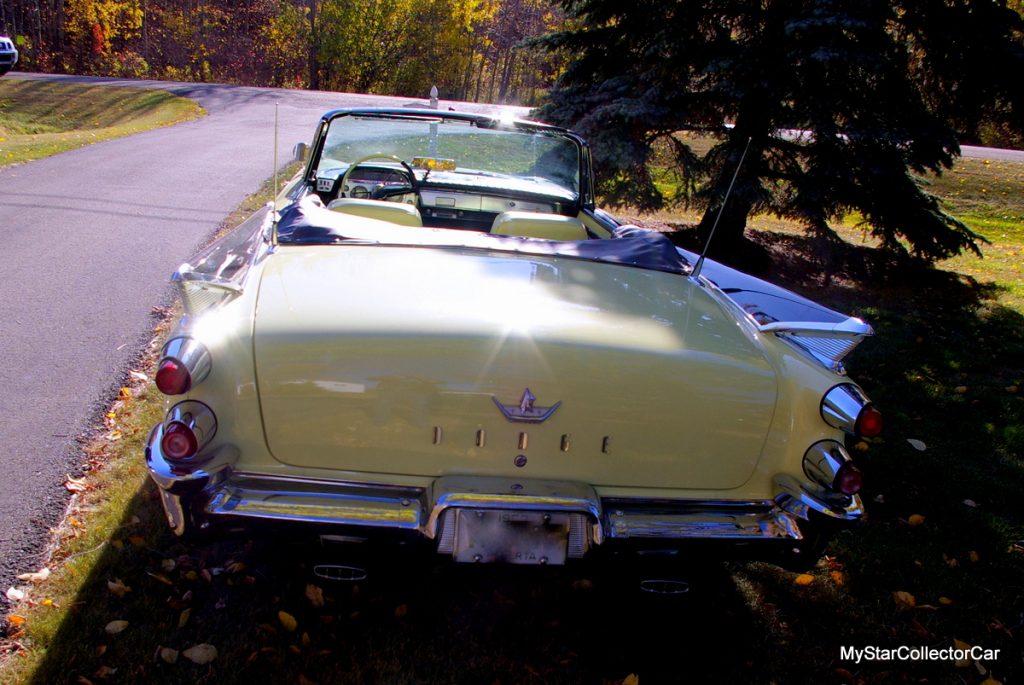 He also redid the body to his standards because it "needed some work", plus a car this valuable has to look good. There was no tonneau cover and there was a quarter-inch crack in the driver's side quarter panel. The '59 Dodge is back to its factory splendor, thanks to Ken's high standards.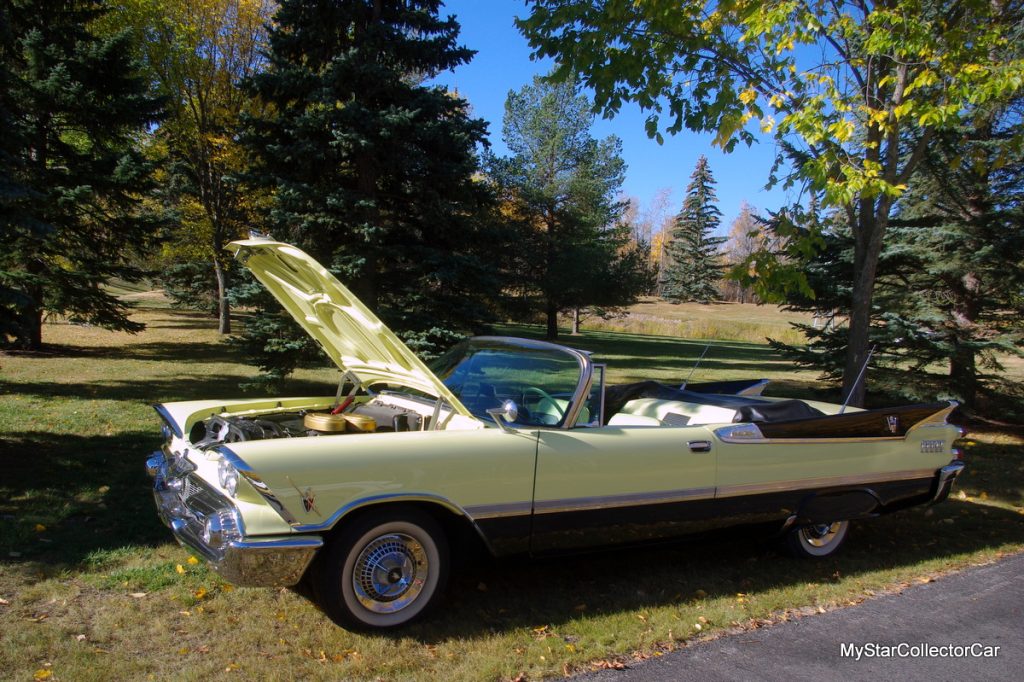 Ken is not a fan of trailer queens. He believes classics like this '59 Dodge Royal Lancer D-500 are built to be driven—not hidden in a museum. The fun factor comes from people's reaction to this incredible piece of 50s automotive history.
The biggest reason Ken owns it is not as obvious as he explained.
By: Jerry Sutherland
Jerry Sutherland is a veteran automotive writer with a primary focus on the collector car hobby. His work has been published in many outlets and publications, including the National Post, Calgary Herald, Edmonton Journal, Ottawa Citizen, Montreal Gazette, Saskatoon StarPhoenix, Regina Leader-Post, Vancouver Sun and The Truth About Cars. He is also a regular contributor to Auto Roundup Publications.
Please re-post this if you like this article