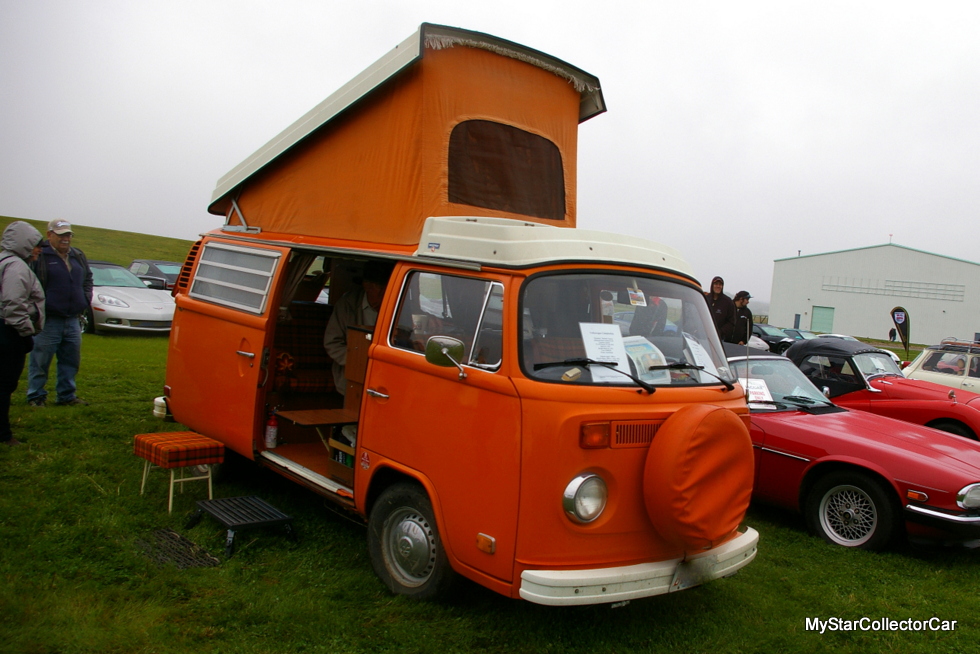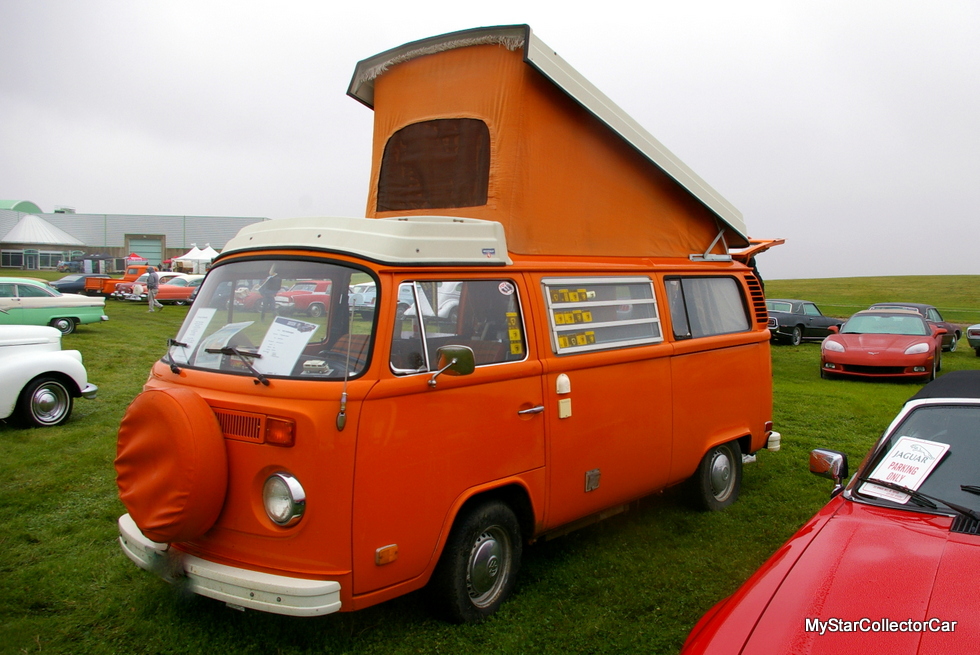 The Volkswagen Westfalia was an early entry into the RV market and it became a legend over the years with its very loyal legion of fans.
The vehicles were actually transformed into campers by Westfalia-Werke and early versions from the 50s and 60s command huge money at collector vehicle auctions.
Gerd and Ursula Resch paid 8000 dollars for their then-brand new VW Westaflia on March 20th, 1975 and began a long relationship with their beloved camper van.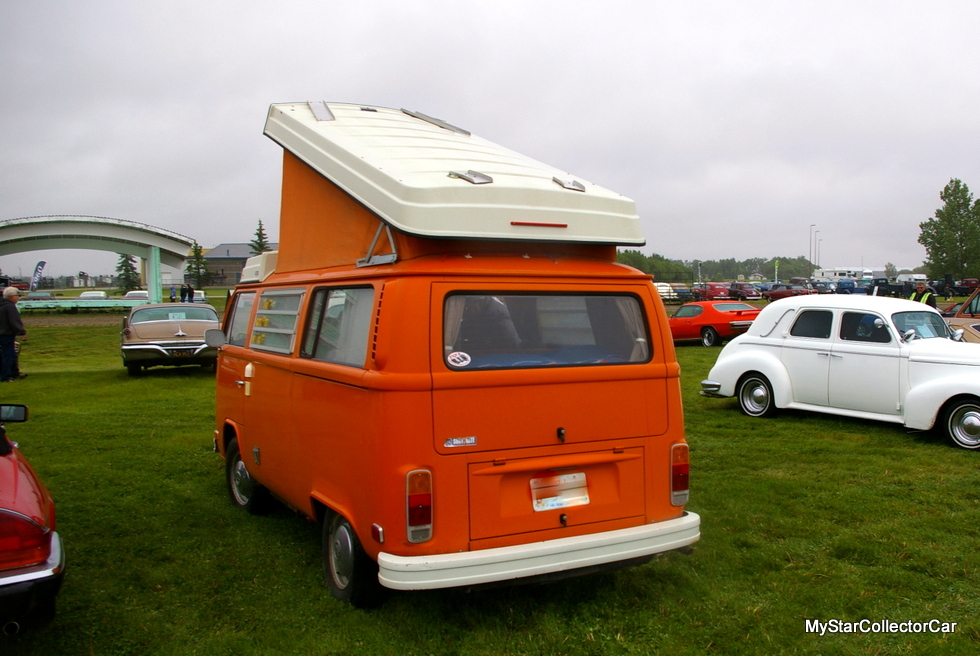 The odometer now reads 91,029 miles and every one of them represent happy memories for Gerd and Ursula.
The Westfalia is a survivor in almost every way and still sports its original paint and interior. However, the original 1800 cc air-cooled rear engine blew up on a major highway in 1991 and was replaced by a bigger 2000 cc engine.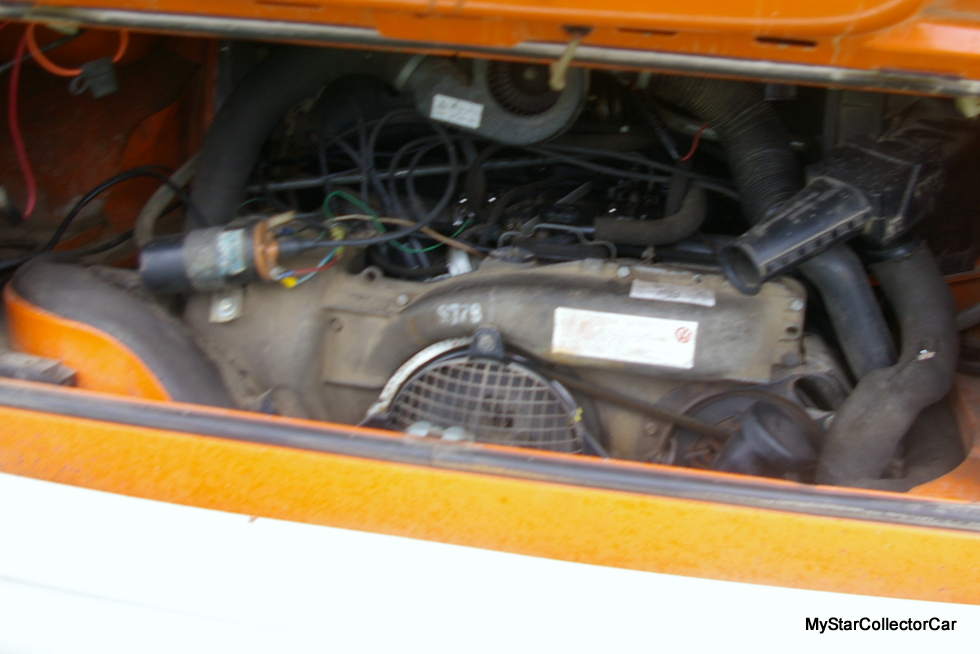 The newer engine provides a few extra horsepower for the VW and that is good news for Gert because he described the Westfalia as a "bread box that is not very aerodynamic". Nevertheless, Gert is not afraid to drive the van at highway speeds and finds it can handle 65-70 mph (105-110 km/h) on the road.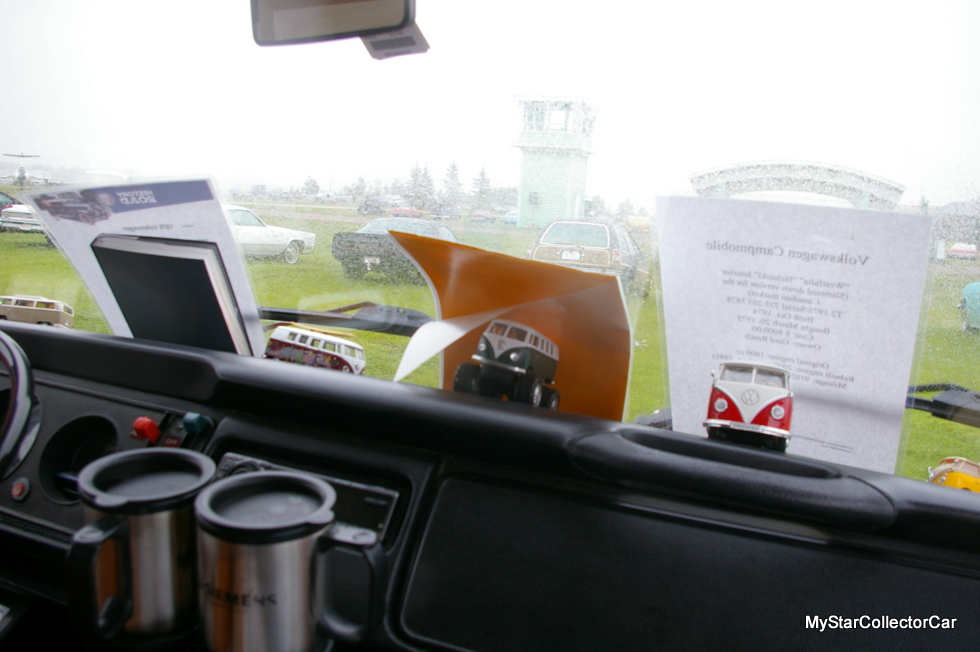 The Westfalia was a camper unit but it did not have a propane tank, stove or waste water tank when Gert and Ursula first purchased it in 1975, so they added these features.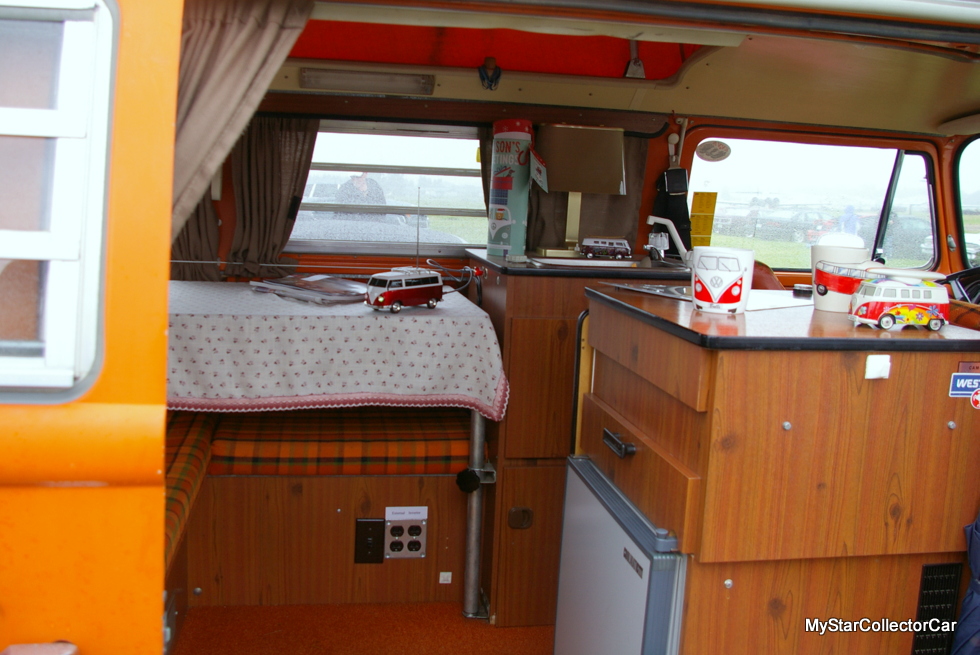 They also converted the fridge to solar power and demonstrated its capabilities with a tiny tray filled with ice cubes. However, the Westfalia does have an external plug that will offer two 110 volt outlets when it is tied into an external power source.
The Westfalia was built to house a few extra campers and has been a temporary home for as many as 6 people on one occasion. Ursula was quick to point out that two of the Westfalia guests were very young: one was a baby and the other was a four-year-old.

The Westfalia has been a summer road warrior over the years and Gert has some concerns when it gets stored for the long winters in his area because the long inactive periods are "not good for it", in his opinion. Few car guys would disagree with Gert on this issue.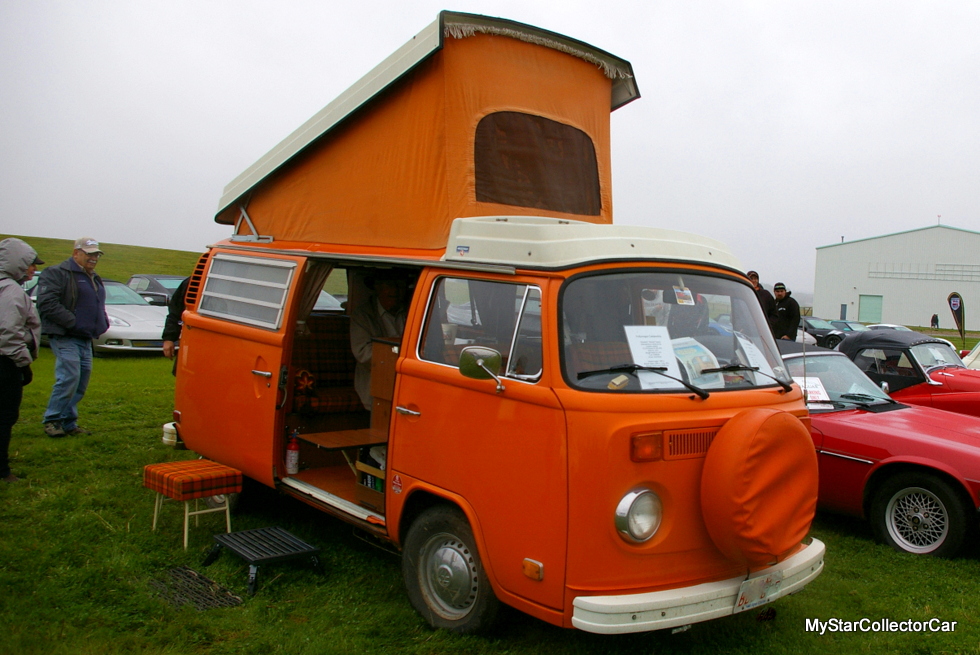 Gert and Ursula were somewhat modest about their travels in the Westfalia when they said it has not been used too much for road vacations. The Westfalia has been driven to Yellowstone, Seattle, and the West Coast of Canada from its Alberta home over its 42 years on the road, along with trips to the neighboring province of Saskatchewan.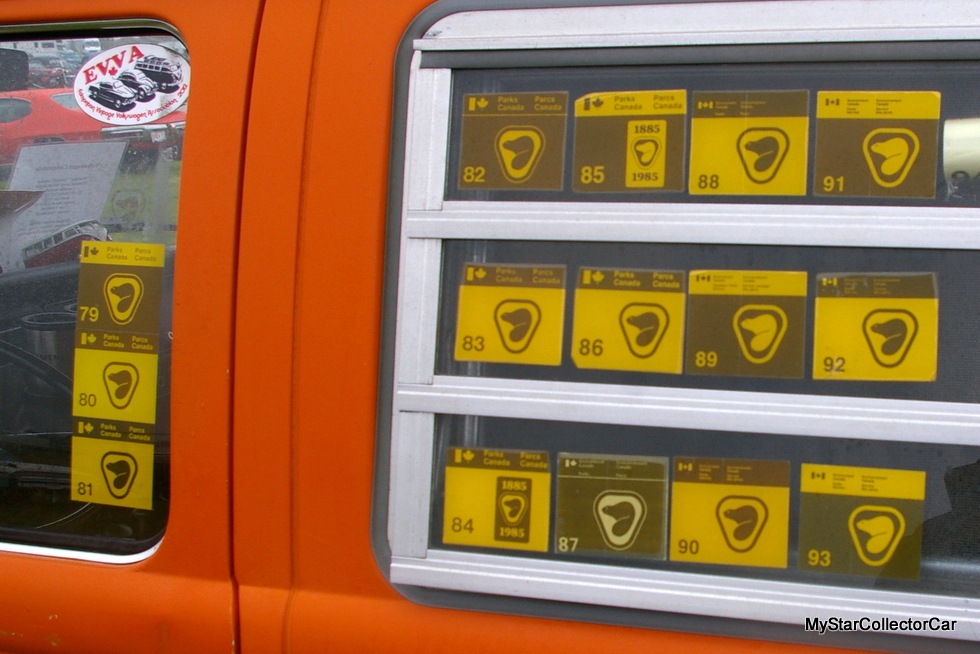 The VW has a number of novelty Westfalia items that serve a purpose on camping trips. Gert likes a German Sunday breakfast tradition of soft boiled eggs and has a small egg holder designed like a VW van in the Westfalia.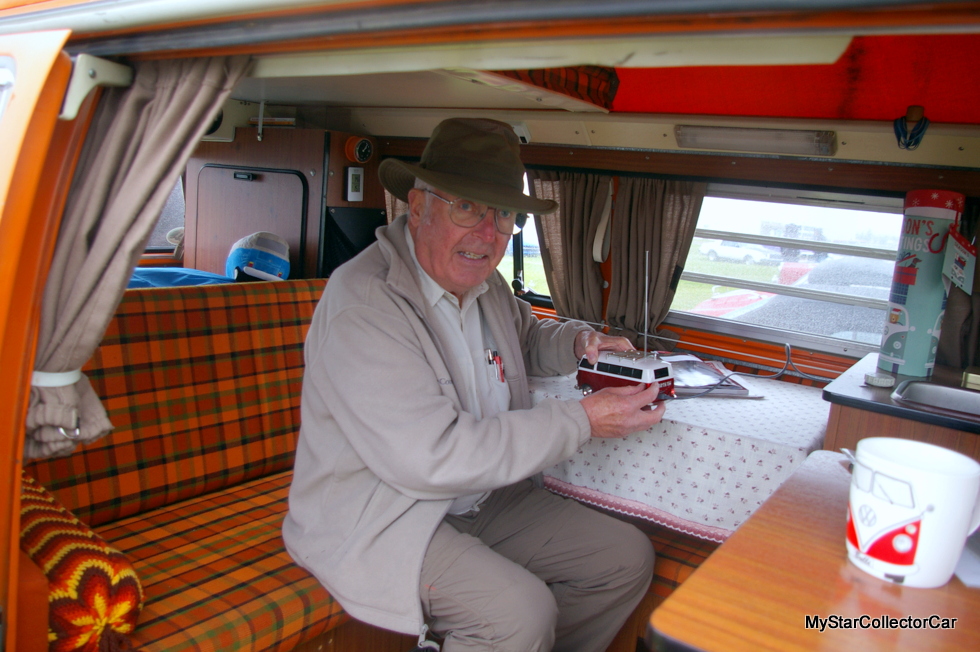 He also has a portable radio that looks like a Westfalia and lights up when it's turned on.
It was clear to us at MSCC that 42 years of ownership have made Gerd and Ursula even fonder of their 1975 VW Westfalia. Their many memories on the road with their beloved van have made it a priceless family heirloom.  
BY: Jim Sutherland
Jim Sutherland is a veteran automotive writer whose work has been published by many major print and online publications. The list includes Calgary Herald, The Truth About Cars, Red Deer Advocate, RPM Magazine, Edmonton Journal, Montreal Gazette, Windsor Star, Vancouver Province, and Post Media Wheels Section.