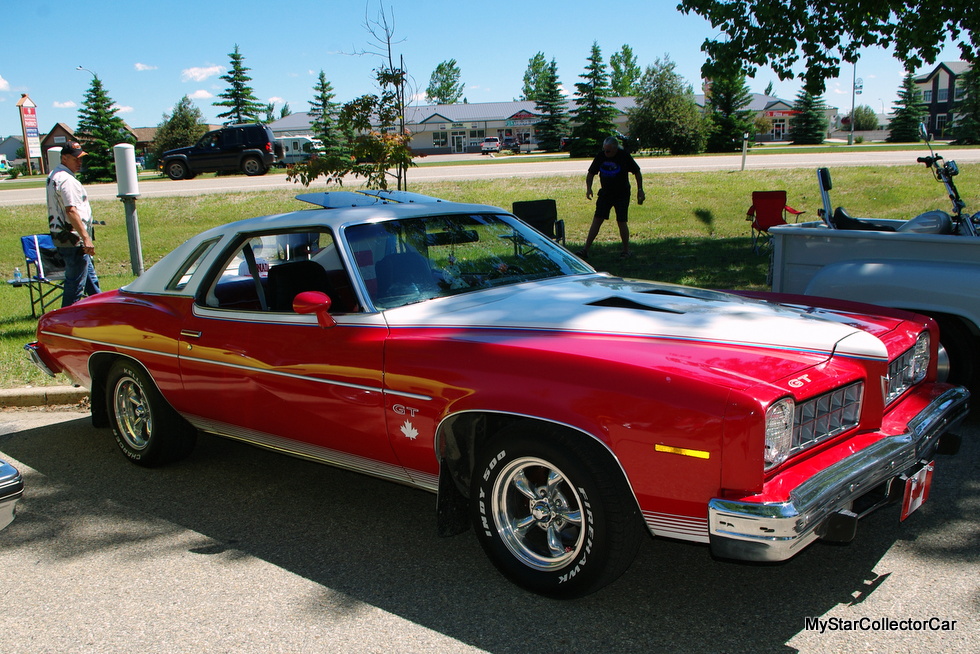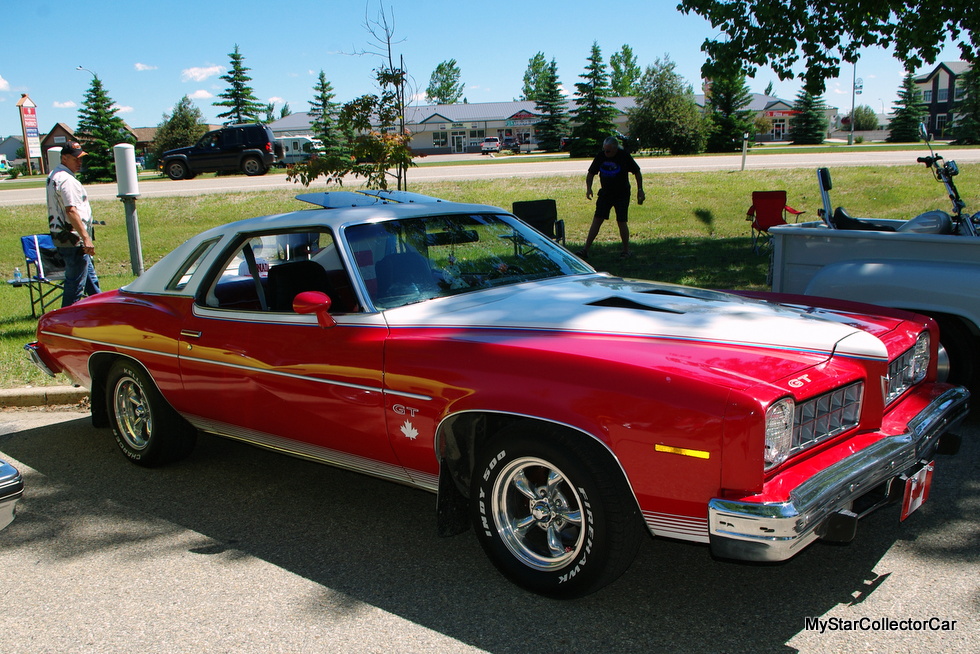 Special edition tribute cars have been around for decades.
Indy pace cars have always been a marketing home run so there are many versions of these iconic rides but there are other forms of the tribute car.
The Olympics have also been a focus for Special Edition vehicles over the years but there are also other lesser-known special interest models.
This 1975 Pontiac Le Mans GT Coupe is the Canada Cup Special Edition and it was a promotional vehicle for the Canadian World Cup Ski Team. They were called the Crazy Canucks and they were a force in the 70s. Pontiac was a major sponsor of this circuit in Canada and these Canada Cup versions were designed to be fundraisers for the Canadian team.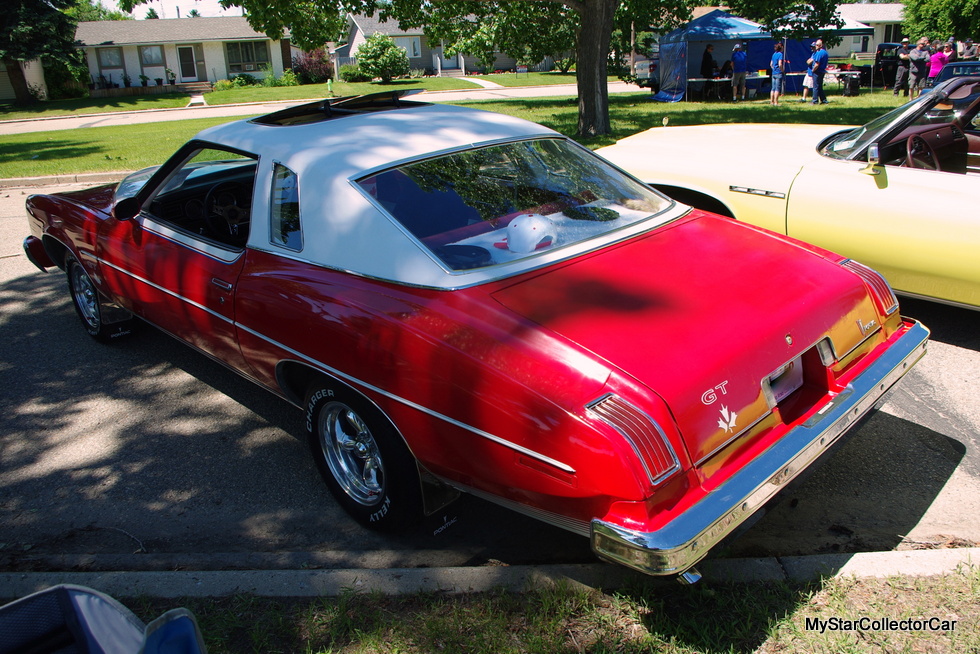 They only built 48 of these cars and Dwayne Thebeau is the proud owner of this one. He's only owned it for a short time but he's already had his share of adventures because he picked up a pretty big speeding ticket on his way to an early season car show. Dwayne said he "didn't think the cop was a car guy" so he got the full ride on the fine.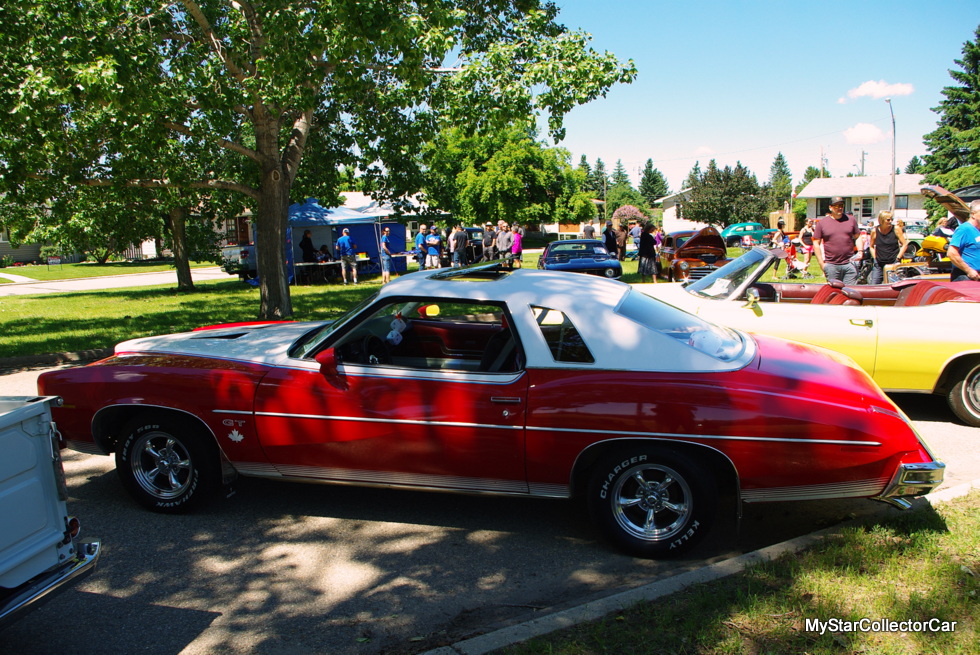 Dwayne definitely had buyer's luck with his '75 Grand Prix because the previous owner lost his job and his wife was on the verge of losing hers so he "needed to sell it". He was up to see it within a few hours of finding the ad and he said, "That car is coming home with me" so he bought it just before winter hit last year.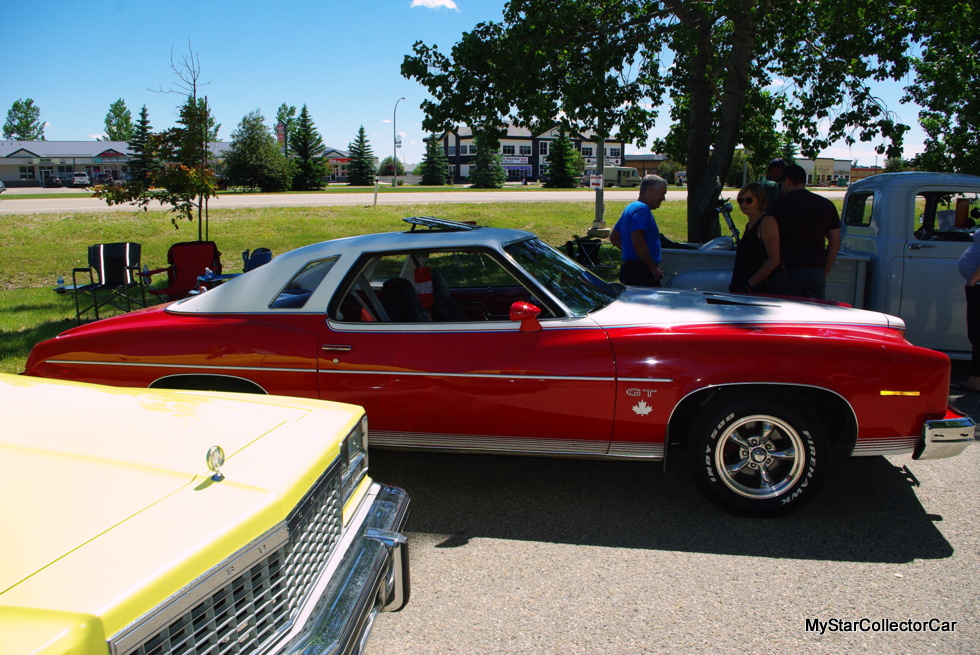 The sales job was easy because the car has a shift kit and the seller told him to "punch it" when he hit 40 and "suddenly we were gone".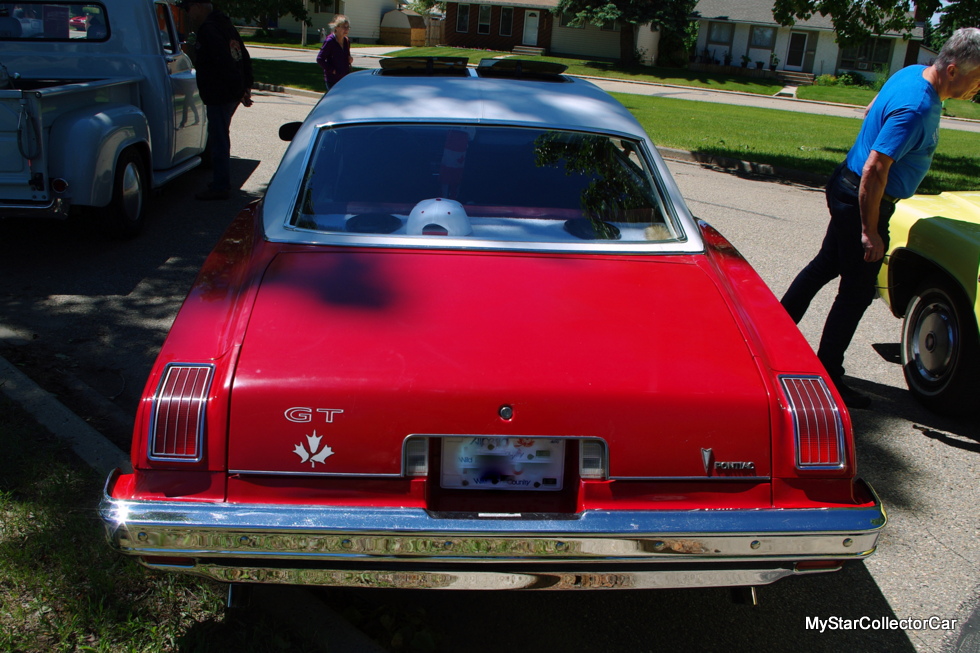 This one was originally sold at an Edmonton, Alberta dealership and since then it's been through a series of owners who had different ideas. One of them was the sun roof—that was a fairly common add-on back in the Me Decade.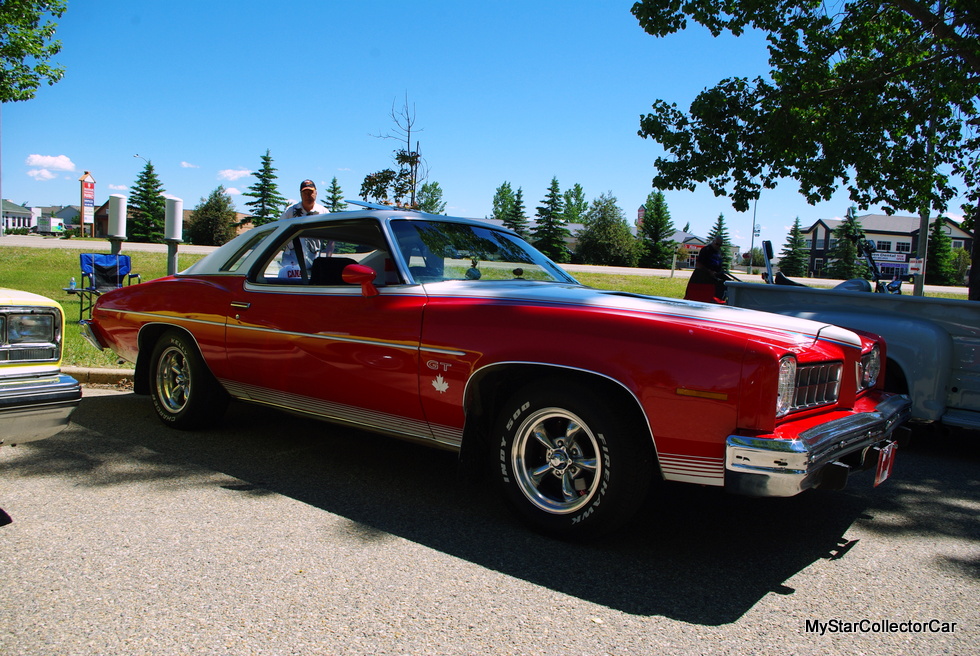 The interior has a distinctively non-stock look. This was an all-white interior from the factory but the 2017 version of this Canada Cup Le Mans is a different combination of colors. Dwayne would like bring it back to factory correct but not before he gets some more time behind the wheel.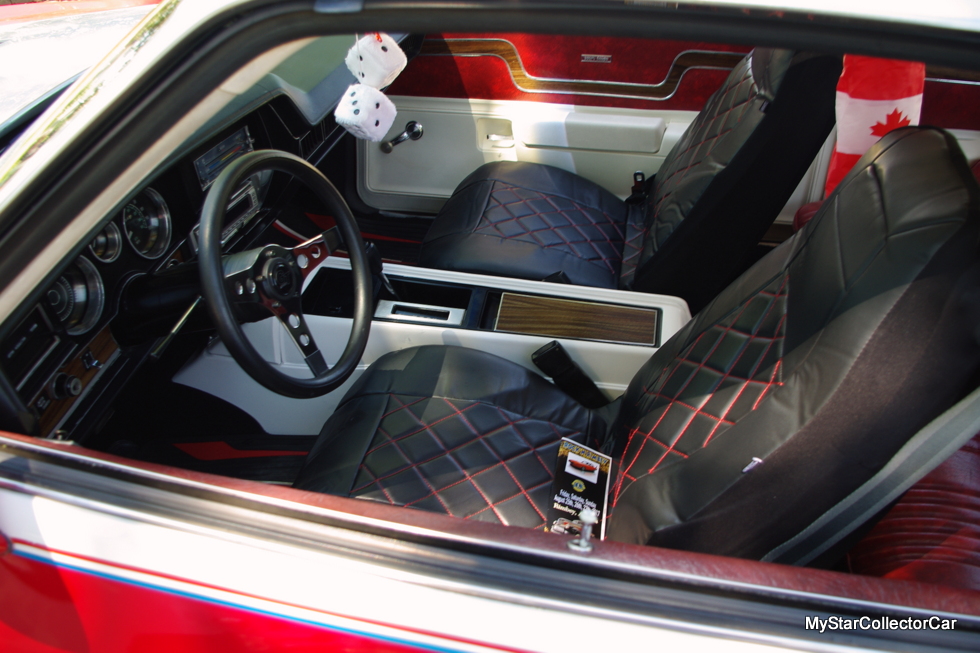 The 350 engine under the hood is also far from stock. This was a smog era car so it had lukewarm horsepower but now it's a fire-breathing 450 horsepower—that number explains the $211.00 speeding ticket. The previous owner had the blockers for the hood scoops but Dwayne likes the free flow air concept so he just put some grates in there to filter the bigger particles.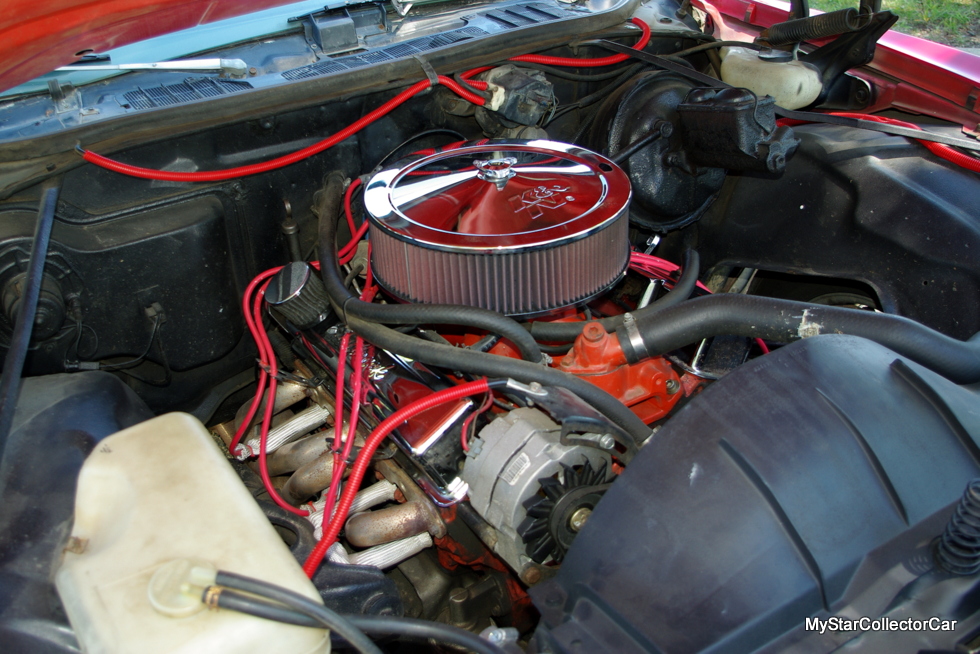 There are a number of details on this Pontiac that Dwayne would like to address—like the clear coat and the interior and a few other minor cosmetic issues but for now he wants to put some miles on it.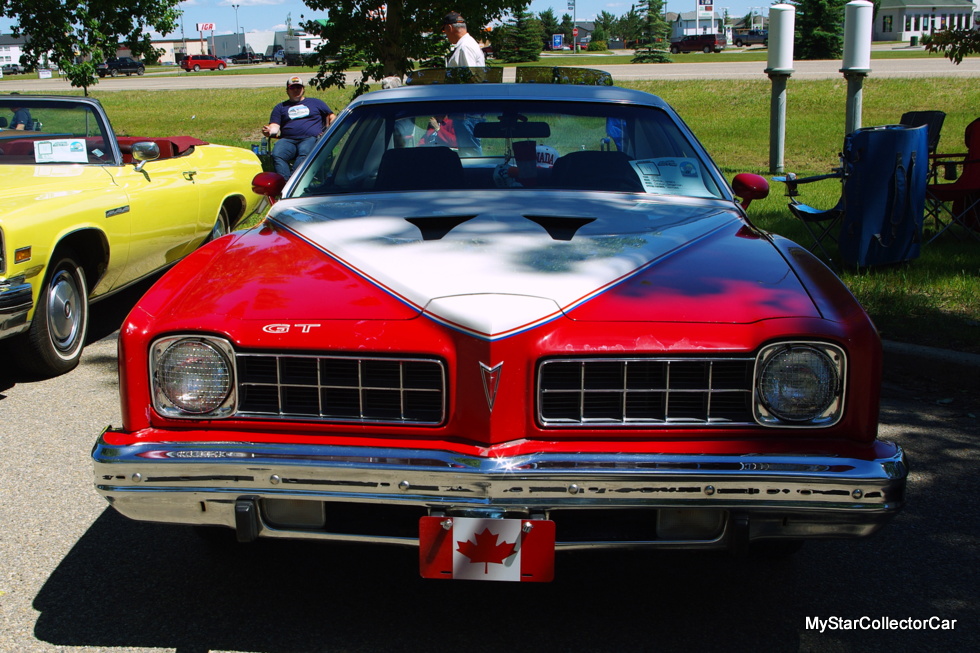 There's only one real condition Dwayne has in the future for this rare Pontiac:
"I like it, I just gotta stay away from cops".
By: Jerry Sutherland
Jerry Sutherland is a veteran automotive writer with a primary focus on the collector car hobby. His work has been published in many outlets and publications, including the National Post, Calgary Herald, Edmonton Journal, Ottawa Citizen, Montreal Gazette, Saskatoon StarPhoenix, Regina Leader-Post,  Vancouver Sun and The Truth About Cars. He is also a regular contributor to Auto Roundup Publications.
Please re-post this if you like this article.