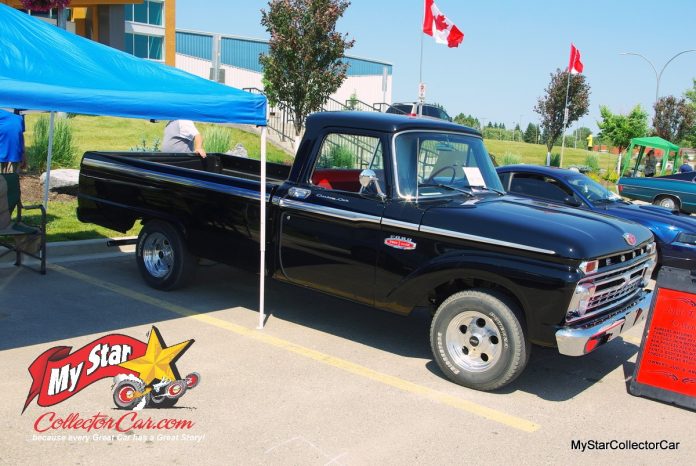 There are countless stories in the car hobby about the one that got away.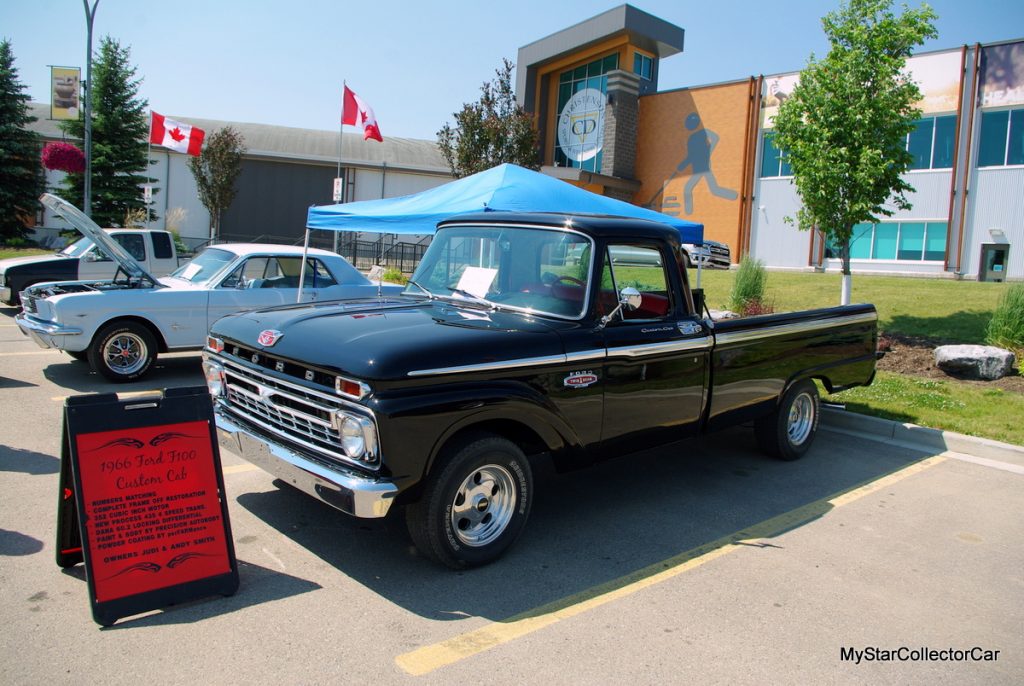 Andy Smith needed a parts delivery truck for the gas station he operated with his dad (Jim and Andy's), and he found a one-owner 1966 Ford pickup. This was in the 1970s when trucks like this were still on the road in large numbers as used vehicles. This pickup was an odd mix because it was a high-end model with several options, but it had the farmer-geared, 4-speed manual transmission matched to a 352 cubic inch V8.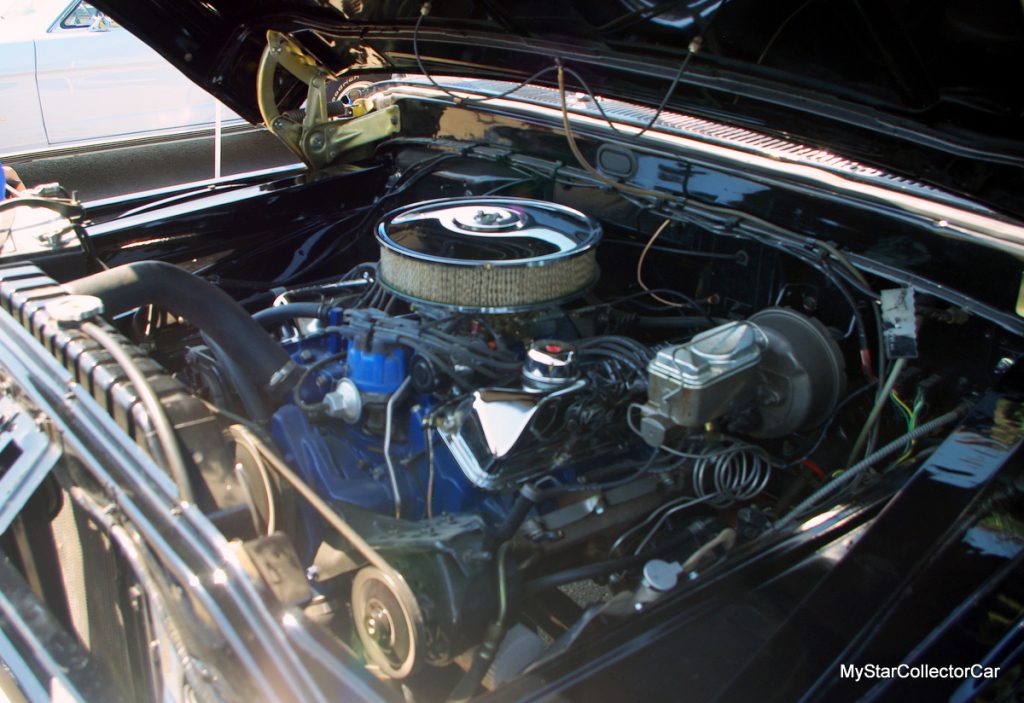 The truck served its purpose as a company parts truck, then Andy sold it with one condition–he wanted to buy it back if it ever came up for sale. That day came and Andy was the proud owner once again for an unbelievably good price–350 bucks.

The low price was a double-edged sword because this old Ford needed a lot of work. Fortunately, Andy is a journeyman mechanic, so the job was massive, but well within his skill set. He did a frame-off restoration over eight years and he proudly reported, "There isn't a nut or bolt that isn't new on this truck". This was a top-down rebuild in the truest sense because Andy has high standards, and he wanted his truck to meet or exceed those standards.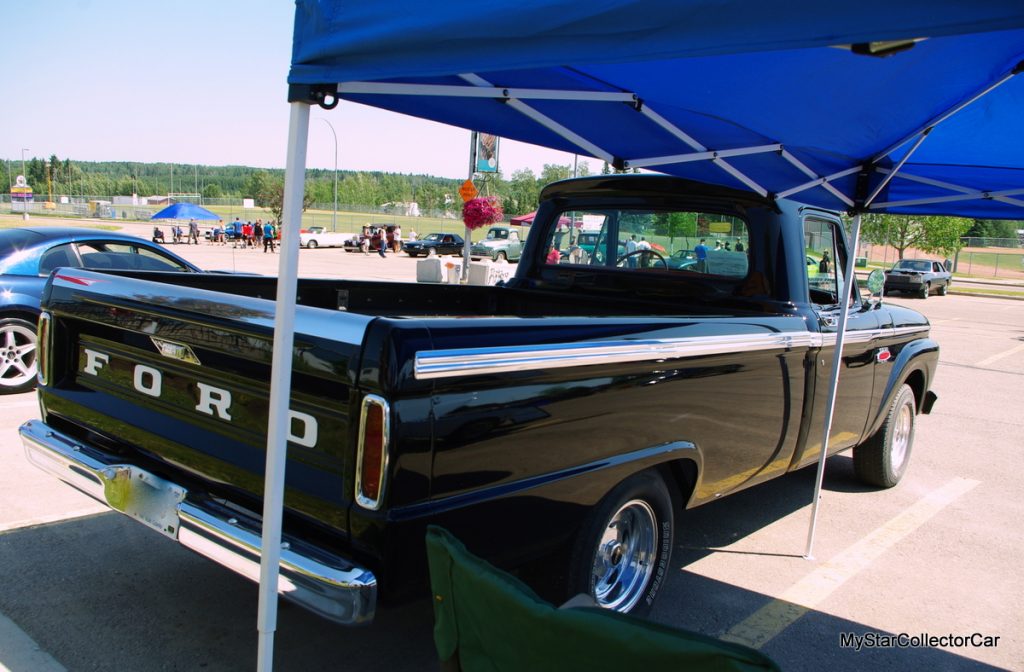 Andy made an incredibly smart move when he bought a '66 Mercury parts truck because it gave him a blueprint and parts source for reassembly. He said he remembered asking himself, "Where are all the clips?", so the Merc was a goldmine.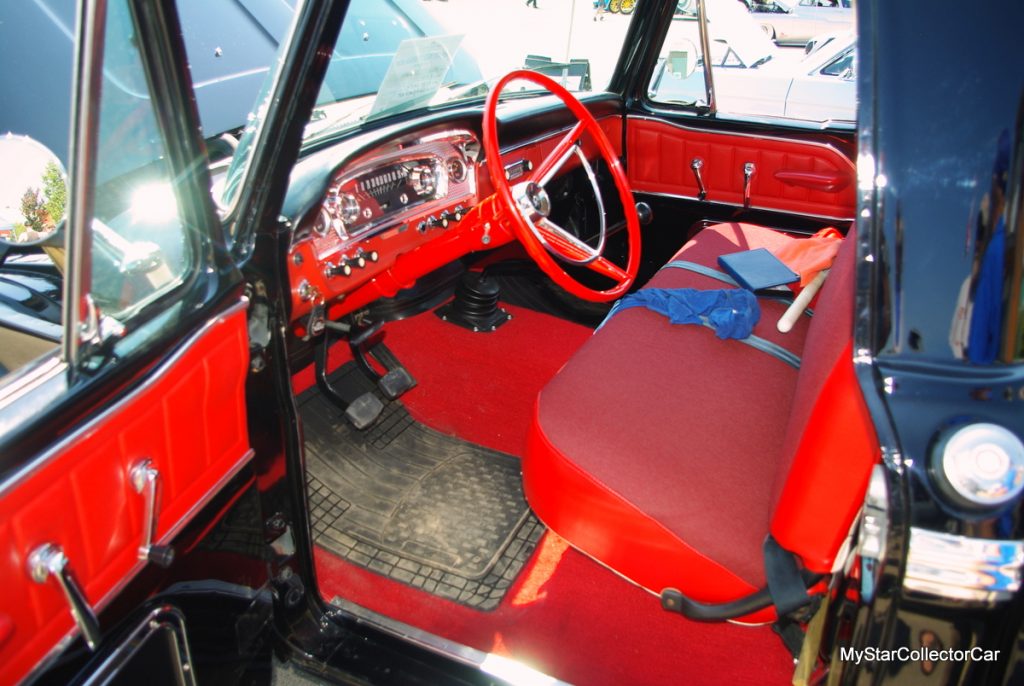 The frame was powder-coated because Andy wanted the truck to look as good underneath as it did on the topside. He upgraded to disc brakes, dual exhausts and a four-barrel carb because he planned to drive this truck–not stare at it, but Andy confessed he "doesn't care for resto-mods".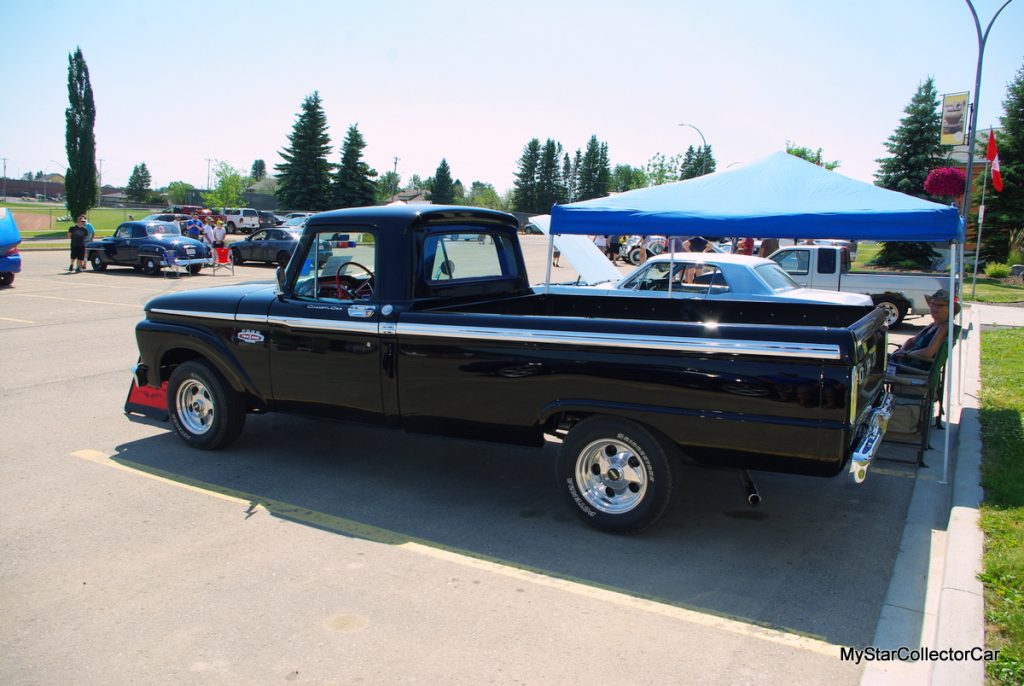 Andy handed the paint job to a professional because it's black and he knew his limitations in the world of bodywork would be exposed. Andy confessed he "had it redone after a woman pulled out in front and I hit her broadside"–there was a serious battle because the insurance company wanted to write it off. Fortunately, the body shop went to battle for him because they recognized just how good this truck was, so they saved the truck.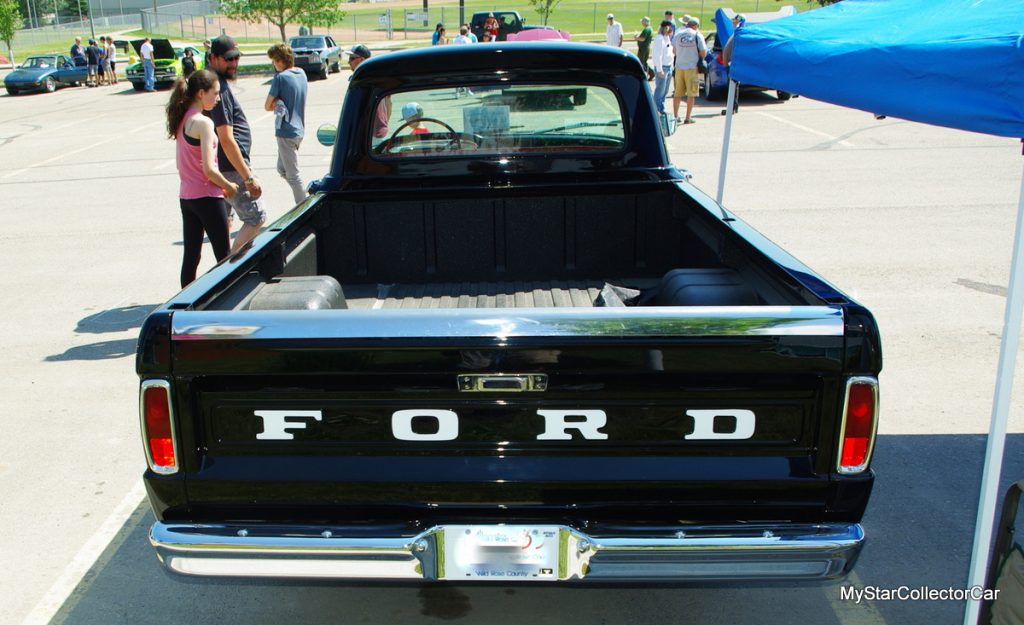 The crash had no effect on the truck. Andy said the truck "doesn't have a rattle in it and it goes down the road like a dream". In fact, the only problem he's had was self-inflicted after he did a burnout and "something broke in the driveshaft".
The truck became a recreational vehicle, so it hauled motorbikes and a fifth wheel trailer, but now it's retired completely from active work. Andy was happy to show the original owner the truck and Andy said he was really happy to see "how nice it turned out". The first owner passed away a few months later but not before seeing his old truck back to factory new in Andy's hands.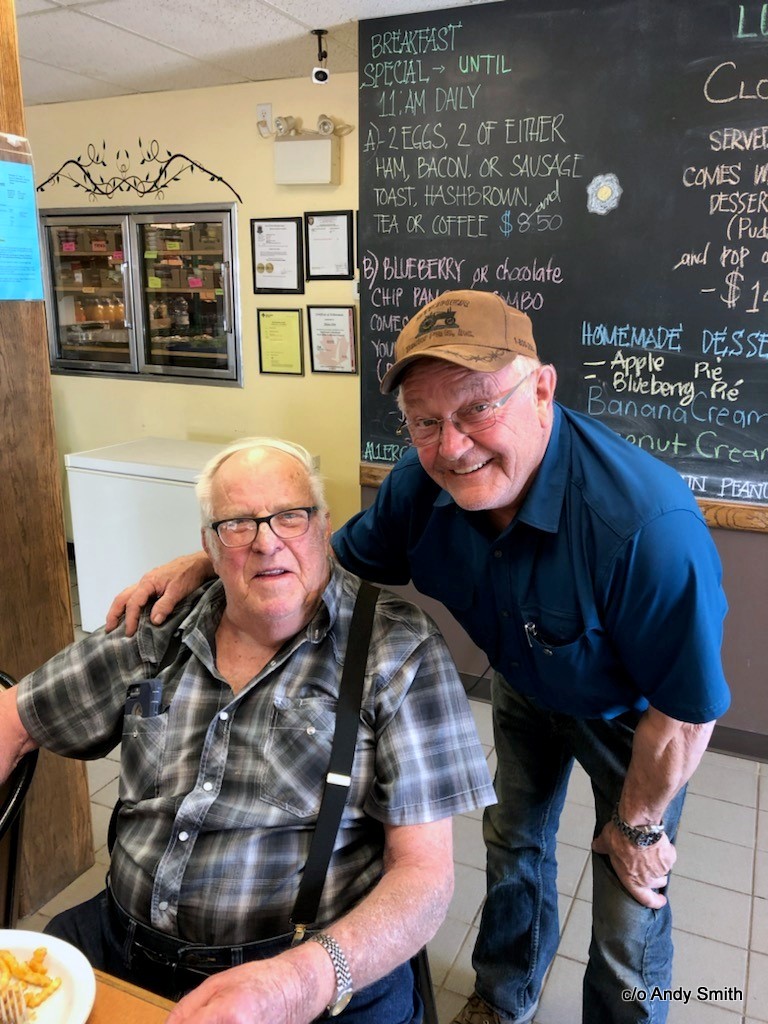 By: Jerry Sutherland
Jerry Sutherland is a veteran automotive writer with a primary focus on the collector car hobby. His work has been published in many outlets and publications, including the National Post, Calgary Herald, Edmonton Journal, Ottawa Citizen, Montreal Gazette, Saskatoon StarPhoenix, Regina Leader-Post, Vancouver Sun and The Truth About Cars. He is also a regular contributor to Auto Roundup Publications.
Please re-post this if you like this article.