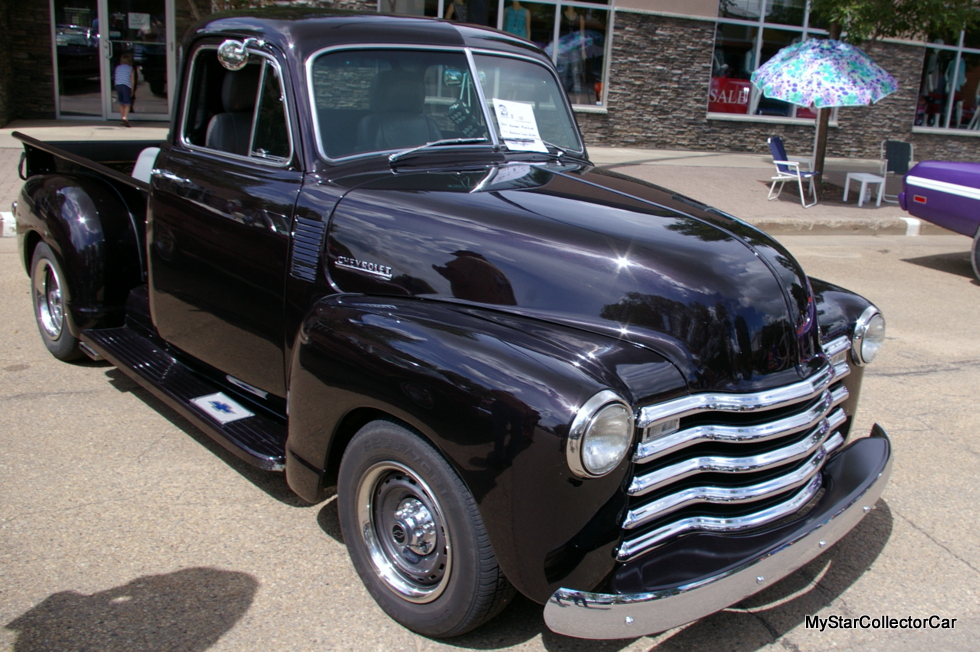 Farm boys make great car guys.
They grow up in a world where mechanical skills are developed by necessity because a breakdown is lost time and money on the farm.
Farming is a tough business and every dollar counts, so fixing your equipment to save money is vital to success.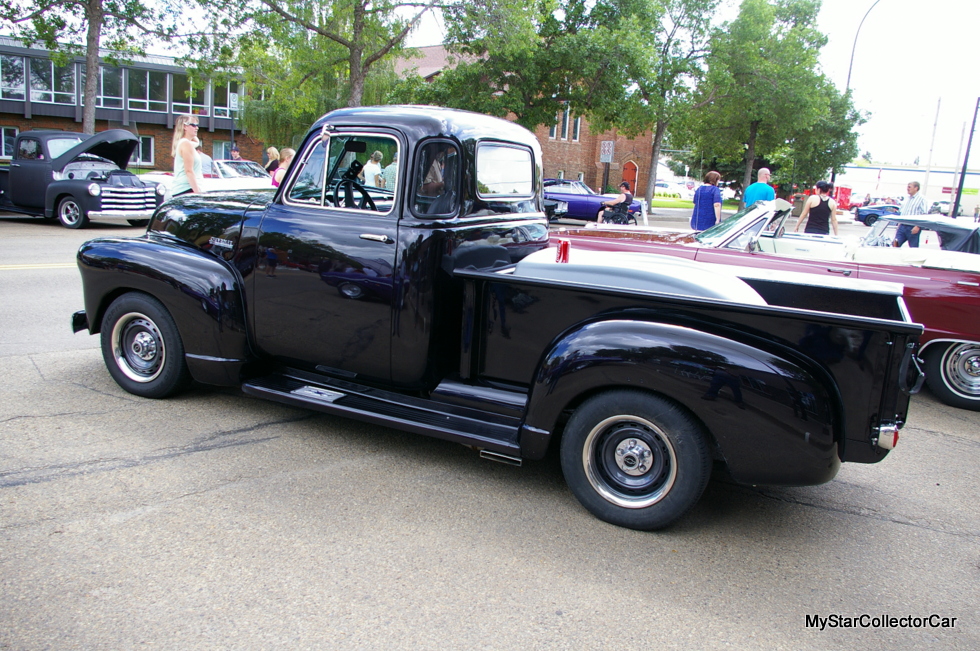 Gord Olson grew up on a farm and developed his sizable mechanical skills from an early age. He also found a way to earn extra money by doing body work on tractors. He painted 60 tractors during one winter back in the 1960s.
Gord was well-prepared to tackle a personal truck project in 2011. He had purchased a 1952 Chevy pickup as a parts vehicle when he was about 17 years old and decided to tackle its restoration.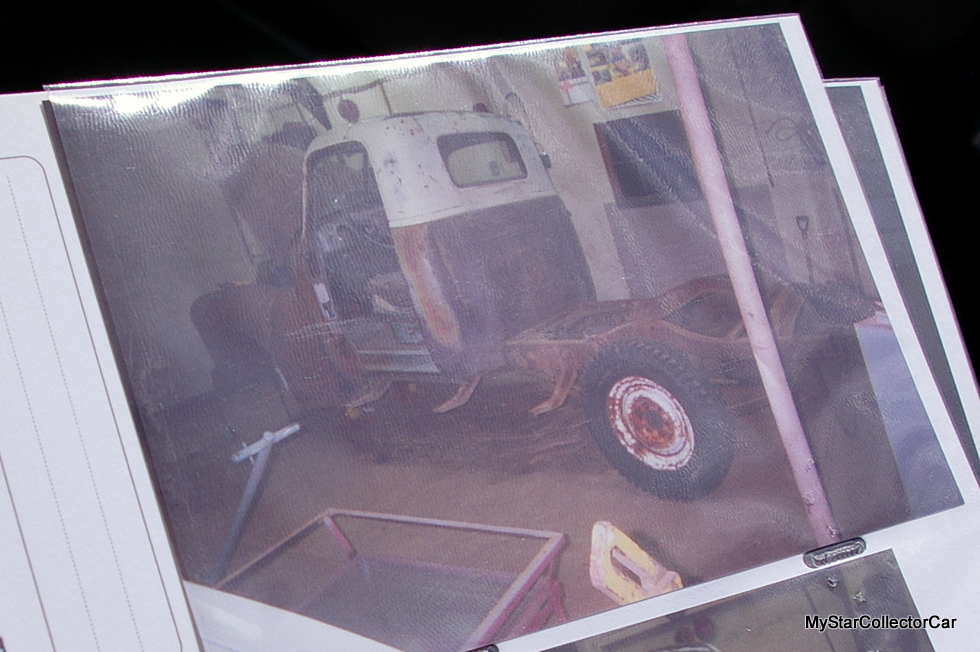 The old Chevy truck had sat on a hill on the family farm for several decades and required a massive amount of work. Gord was the man for the job.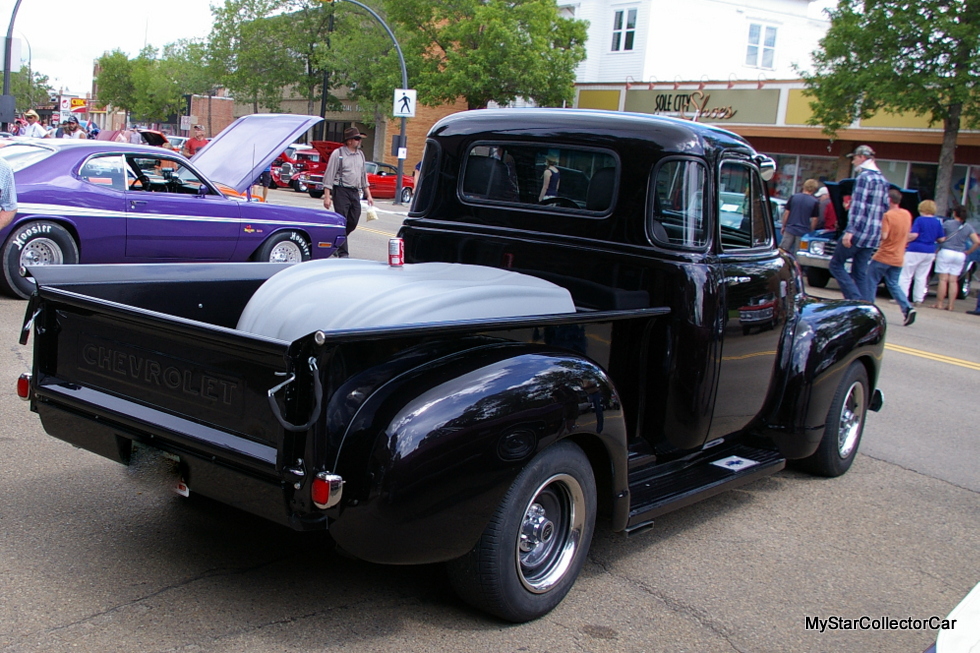 Gord approached the truck project with the same practical philosophy he had used on the farm for several decades. He found a ¾ ton cab because Gord liked the extra visibility and style of the quarter windows.
He wanted to upgrade the truck's performance so Gord found a donor 1986 Chevy pickup truck and used most of its mechanical foundation for his '52 truck.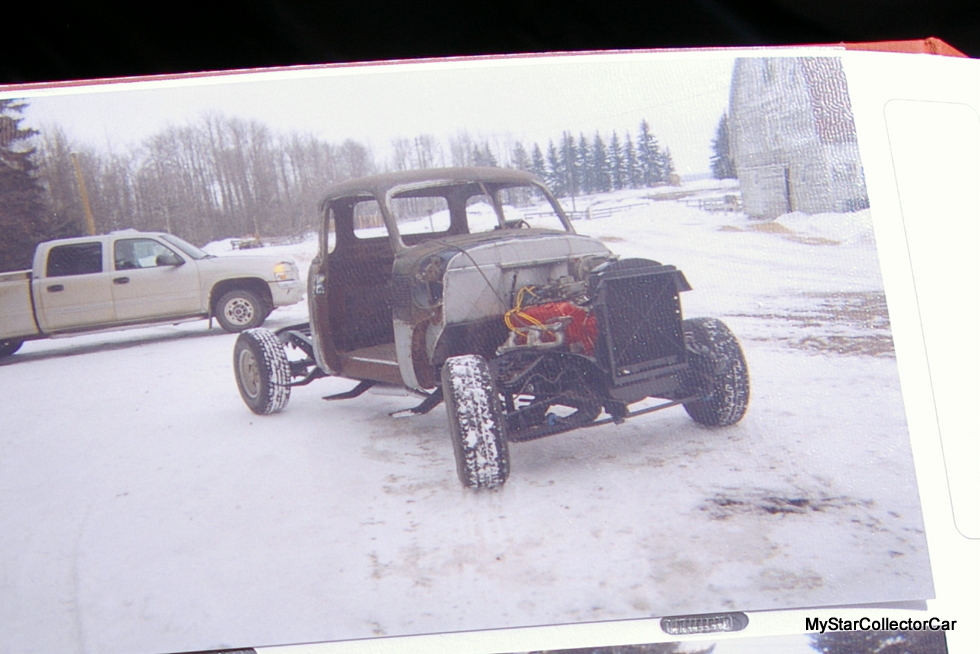 He sandblasted the frame and welded the '86 Chevy front end into the resto mod mix. The newer truck also donated its 350 engine and tranny to the '52 upgrade, along with its newer rear end.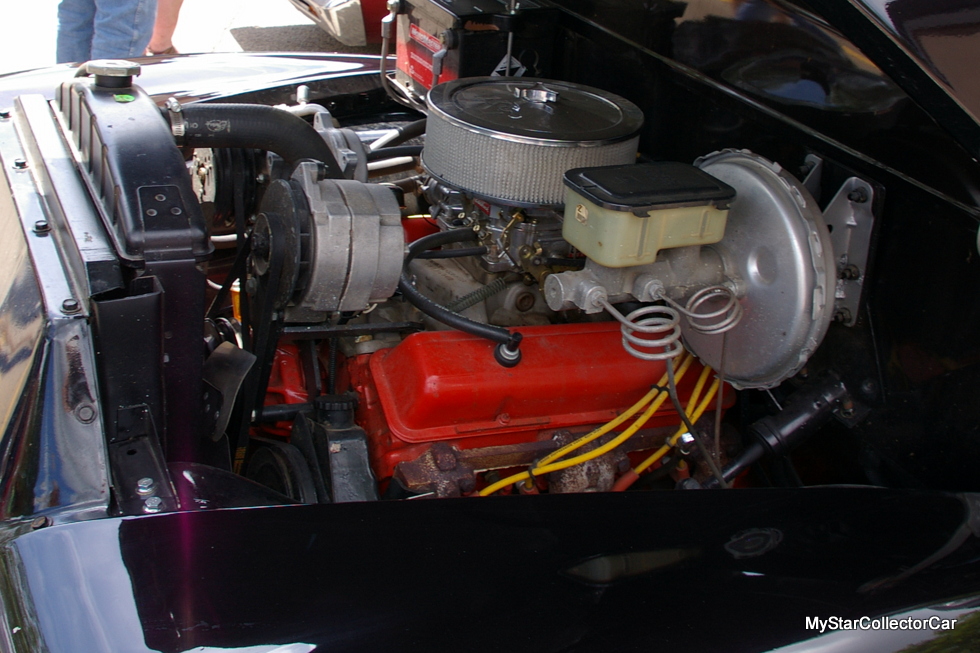 Gord rebuilt the engine before he transplanted it into his '52 Chevy and the result has been trouble-free motoring with the new power-train.
Gord also upgraded the truck with front discs and creature comforts like power windows.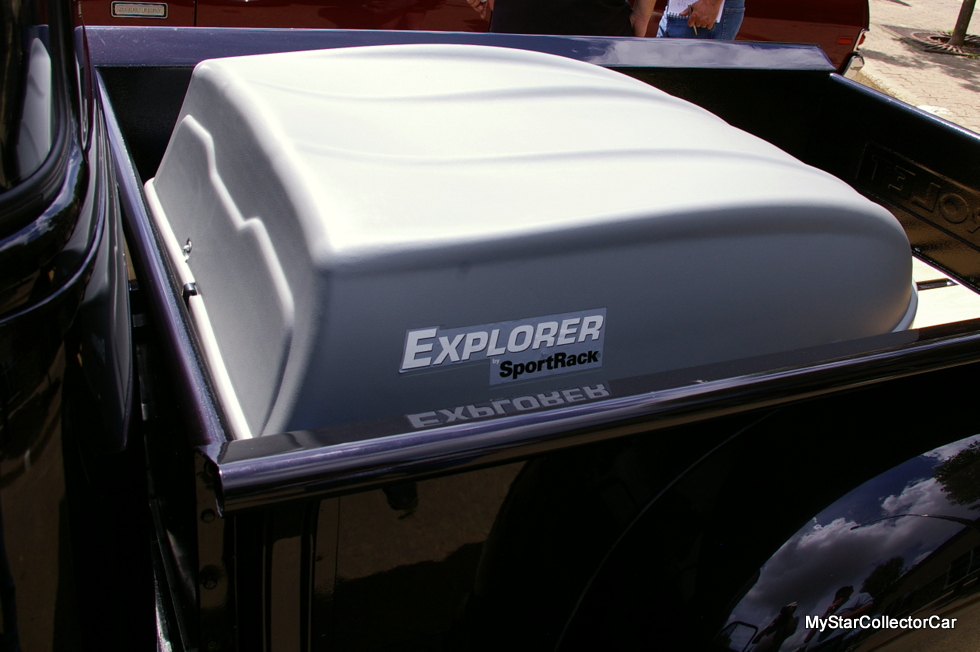 One of the most difficult tasks of the build was the paint job. Gord chose to use a lava red pearl in his paint scheme and the process required enormous patience to get it right. In Gord's words; "It was a challenge".
Gord chose oak for the inlay on his truck bed and the stylish wood choice looks perfect in his '52. He was also able to use some brand new custom exhaust tips he found in a wreck he purchased, although they are a little noisy at highway speeds.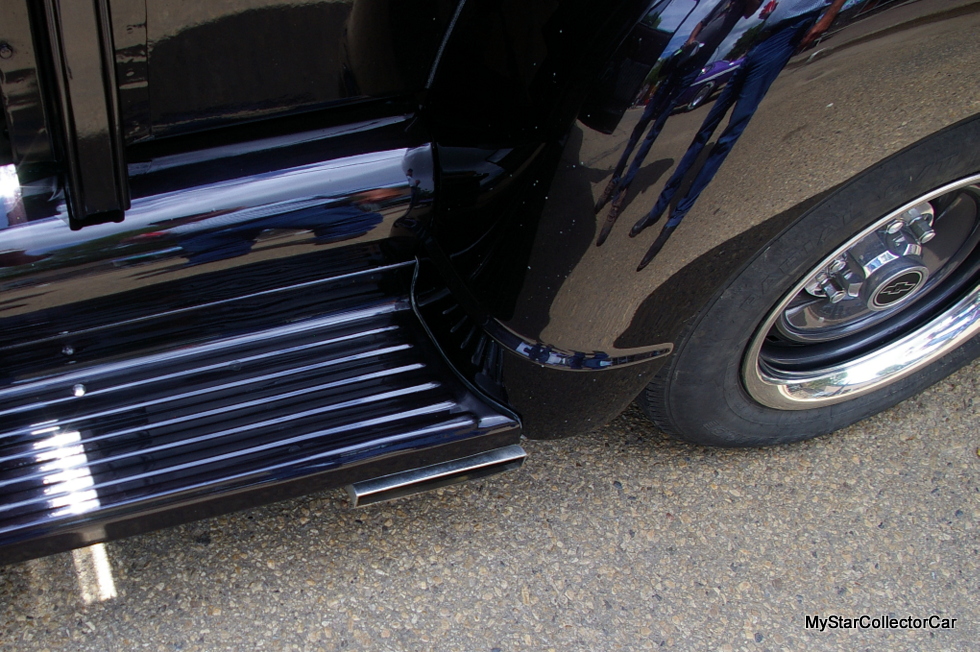 The truck has a good stance with a slightly lower-than-stock ride height and bigger tires on the back. The narrower tires on the front look good and also fit in the fender wells.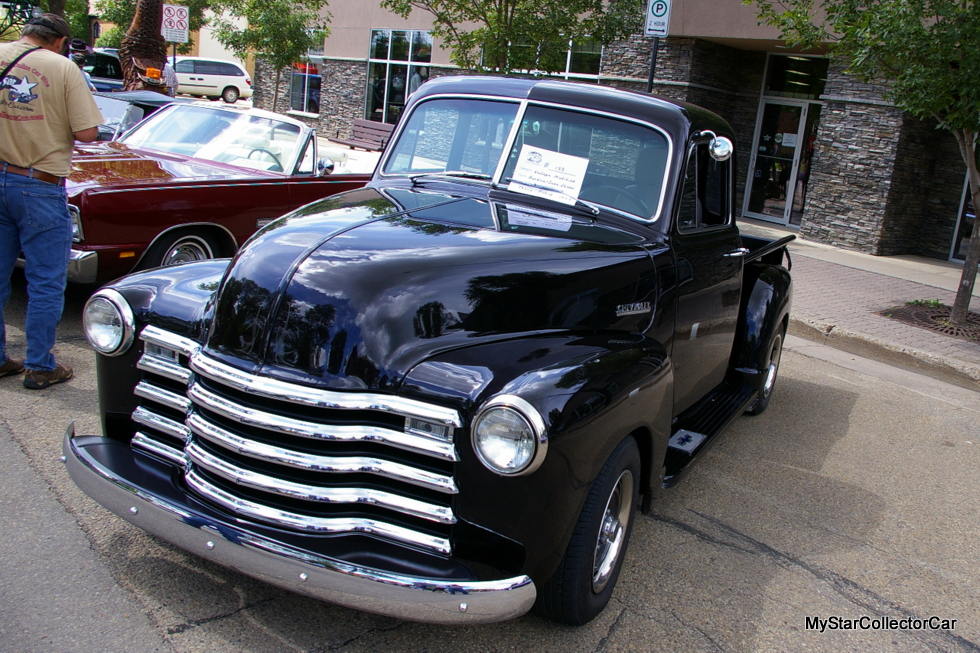 The resurrection of the old pickup that sat on a hill took about two years from start to finish and now Gord can enjoy the rewards of his labor in true farmer fashion.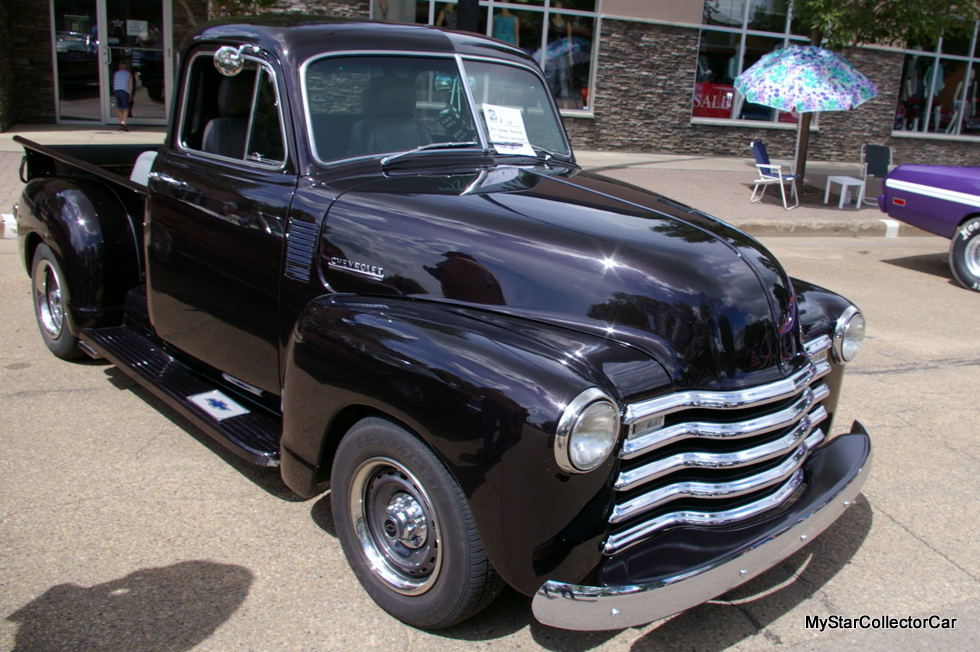 Gord and his wife Jean have logged about 8000 miles in the truck since its reintroduction to the road about three years ago. We need to add that Gord married the perfect woman because Jean shares his interest in the hobby and even bought him a 1957 Chevy pickup as a gift.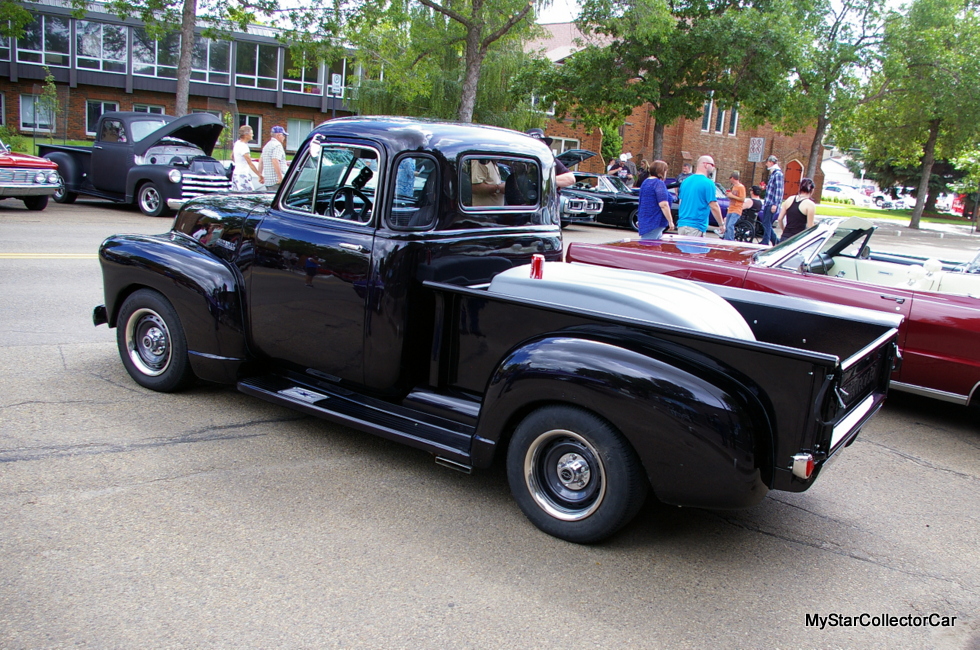 They have taken many road trips in the '52 Chevy pickup and Gord has been able to get 20 mpg on the highway. Gord is very happy with the ride in his resto mod and finds the late model Chevy van donor seats are a comfortable fit in his old pickup.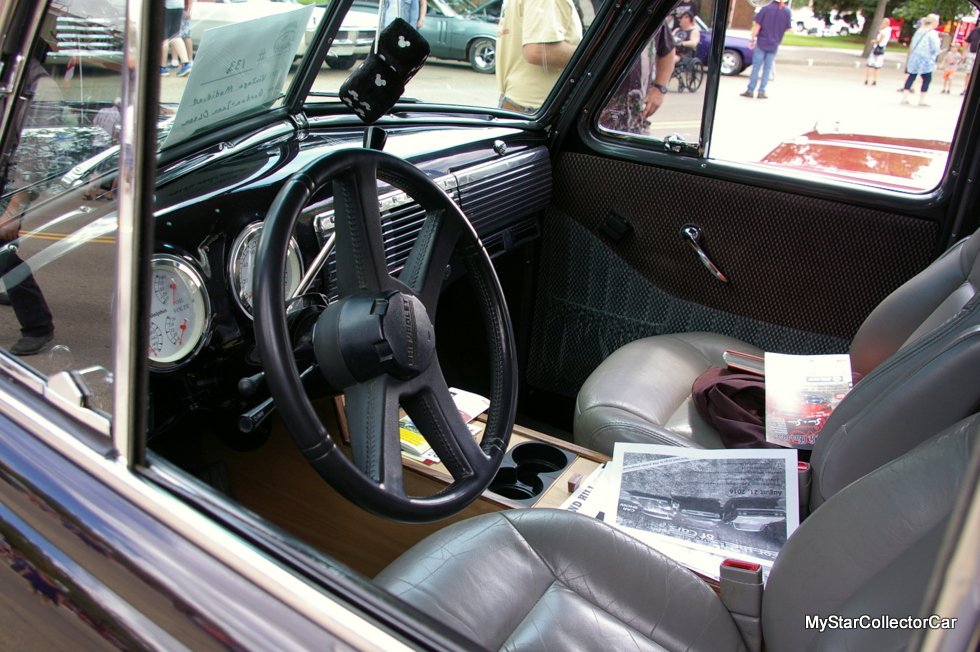 'Gord's truck has come a long way since he rescued it from all those lonely years sitting on a hill on the family farm.'
Jim Sutherland
CLICK HERE to Like us on Facebook
CLICK HERE to Follow us on Twitter
CLICK HERE to Follow us on Pinterest
Please re-post this if you like this article.