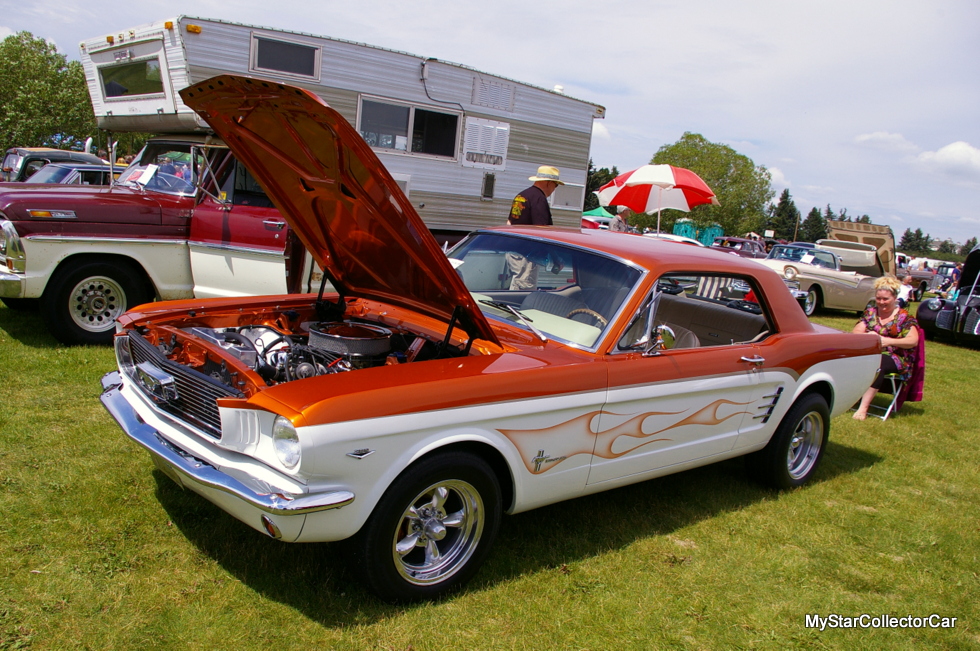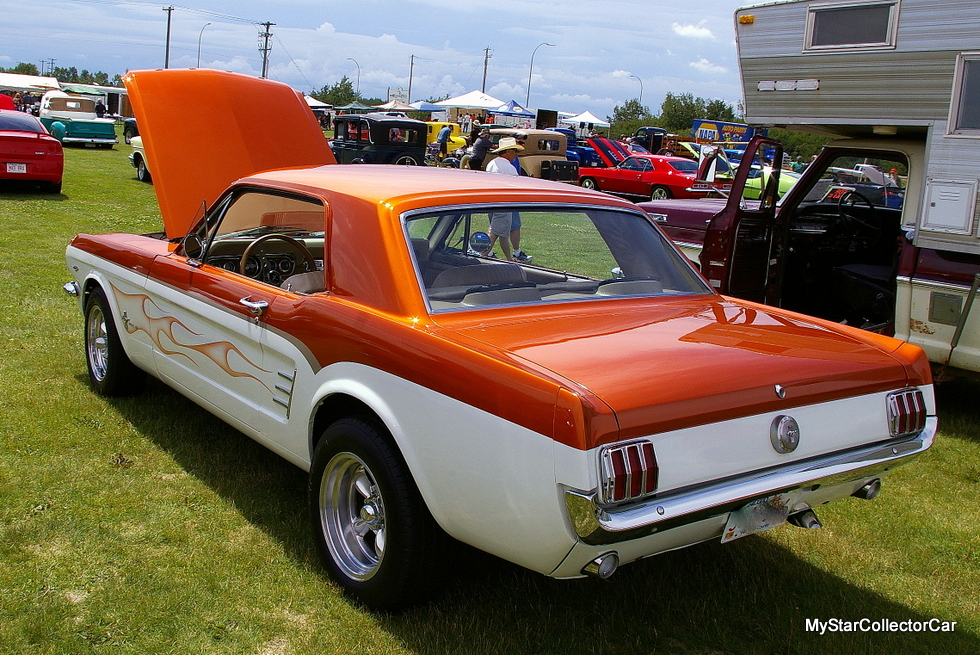 The first generation Mustang was a game-changer for the North American car market.
It was introduced in April 1964 as a 1964 ½ model and was an instant sensation as a new sports model in the automotive market.
'The term "pony car" originated with the first Mustang and defined a market segment that included the Camaro, Barracuda, Firebird and Javelin in the late Sixties.'
The original Mustang was essentially a Ford Falcon platform with a big cosmetic makeover but it offered a new kind of car for consumers. The target consumers included young women and the first generation Mustang was built to attract female customers.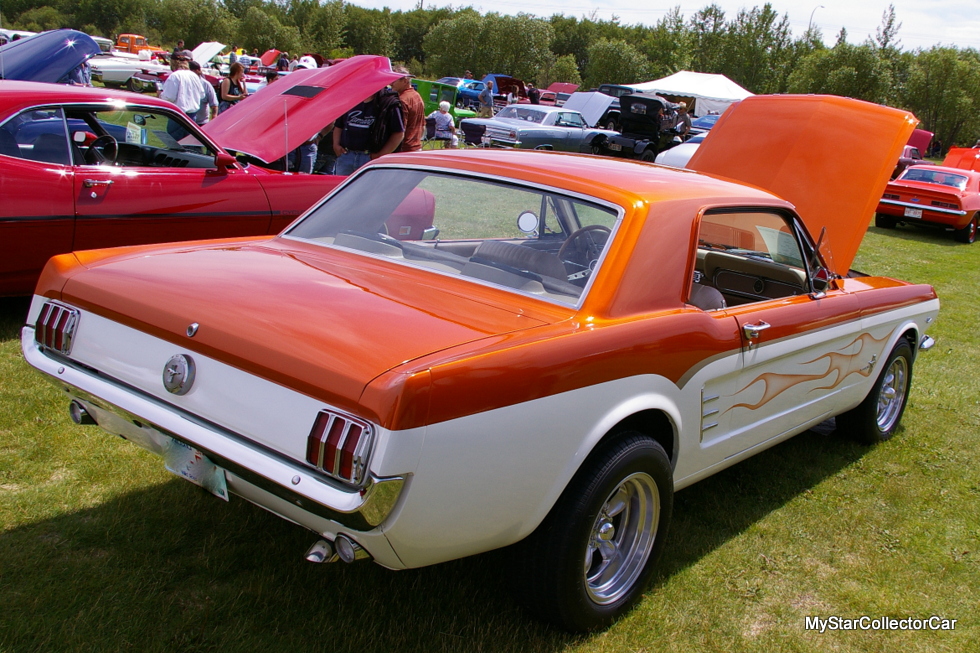 Mustangs were smaller than most mid-60s American cars and had enough curb appeal to add style into the equation. The first Mustangs were also priced in the affordable range for younger buyers with less disposable income.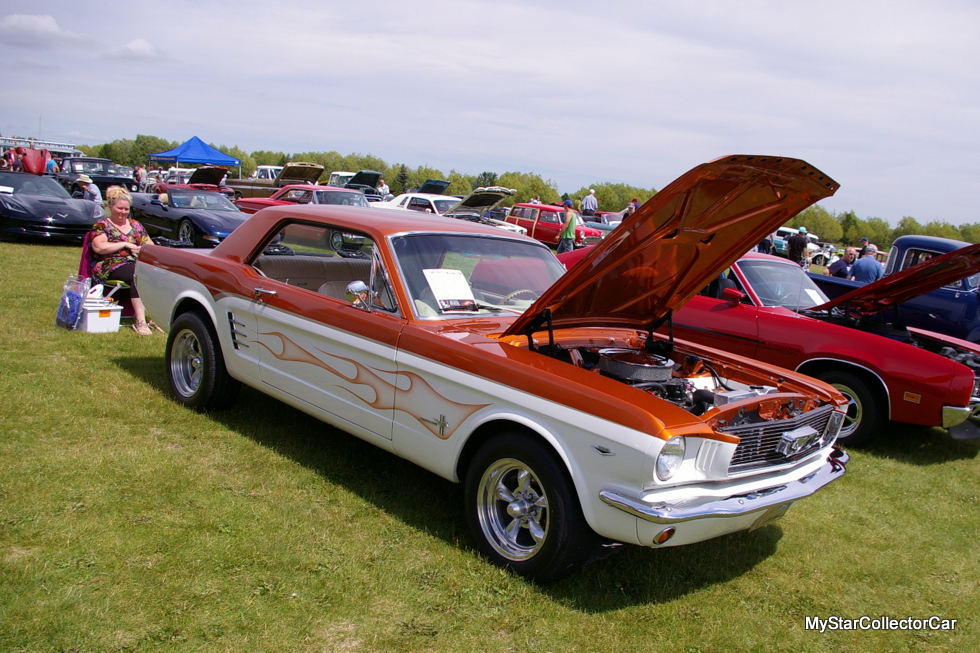 Affordability and good looks made the cars an instant hit with young women back in the mid-60s. The trend continues to this day when it comes to the original Mustang because these ponies retain their allure for young women in 2016.
One of those women is Shannon Morson and she is the proud new owner of a very stylish 1966 Mustang notchback. The custom paint job on Shannon's car adds a stylish flair to her Mustang, but the paint job was a secondary reason for her purchase.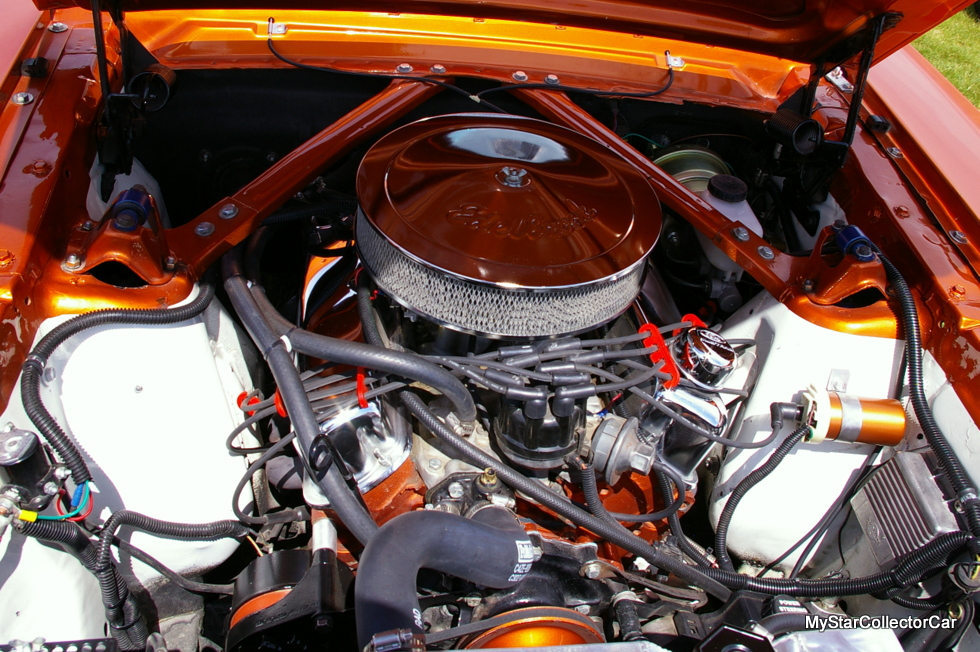 The trick paint was an "added bonus" in Shannon's words, but she really just wanted a first-gen Mustang she could drive. Shannon was not interested in a restoration project-she just wanted to buy a vintage Mustang that was ready for the road.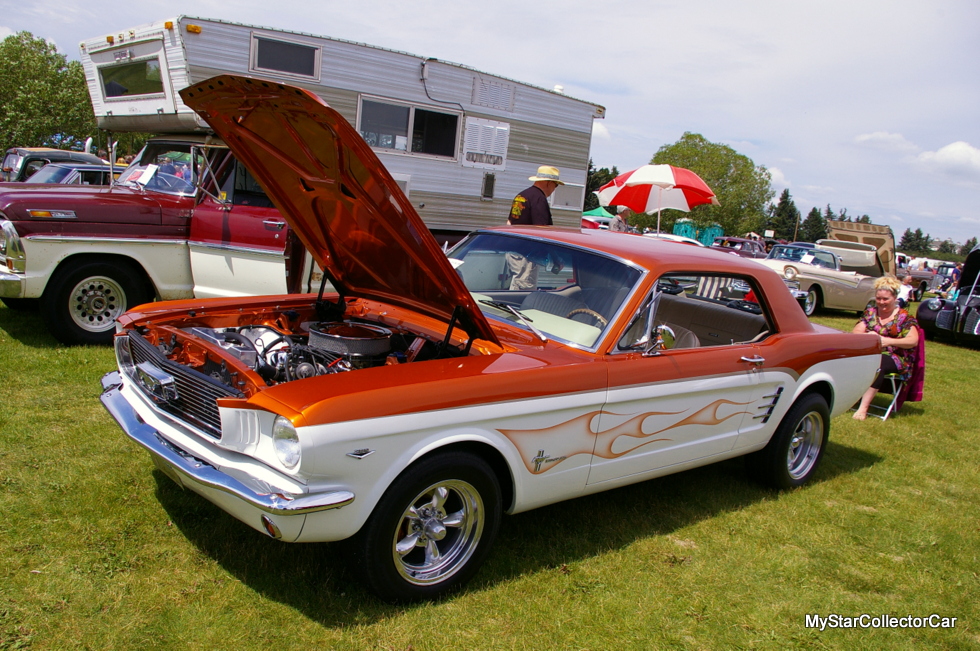 Her love for older rides started when she was a kid and rode to car shows with her father in his vintage Chevy Nomad to Tri-Five (1955-57 Chevy) car shows. The experience with old rides affected Shannon in a big way and she said "I blame my dad for this obsession".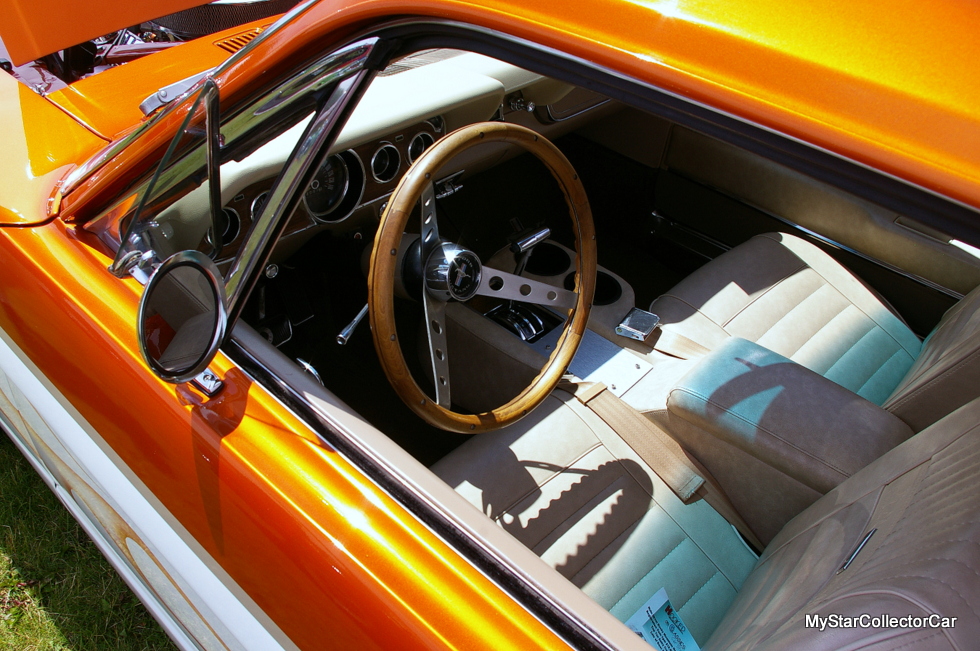 However, Shannon chose her own path when it comes to old car favorites and knew she wanted to own an early Mustang. Her husband knew she was a Mustang fan and bought her a 2007 Mustang.
Shannon said she, "owned the car for two years and didn't drive it". It was not the 2007 car's fault that it was built almost 50 years too late for her automotive tastes, but it had to be sold so Shannon could search for her true car love.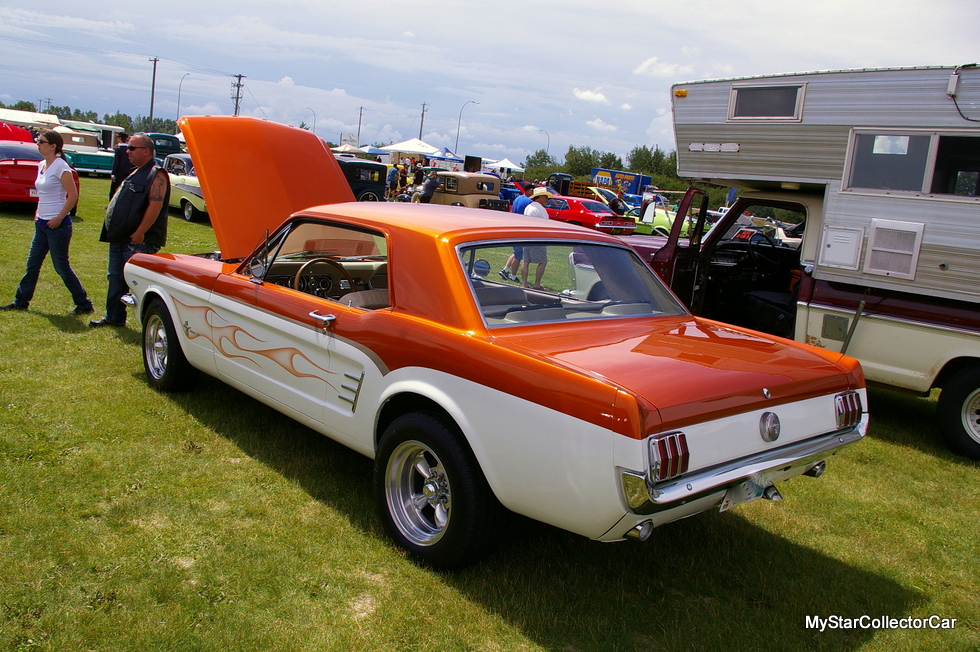 That search ended in the spring of 2016 when she purchased her 50-year-old Mustang. The car was only owned for about 8 hours by its previous owner before Shannon purchased it.
The Mustang has found a permanent home with her because now she owns her dream ride.
The car has initiated a few questions about her purchase. When Shannon gets asked why she did not build the car, she has a good answer: "That was not the plan-the plan was to drive it".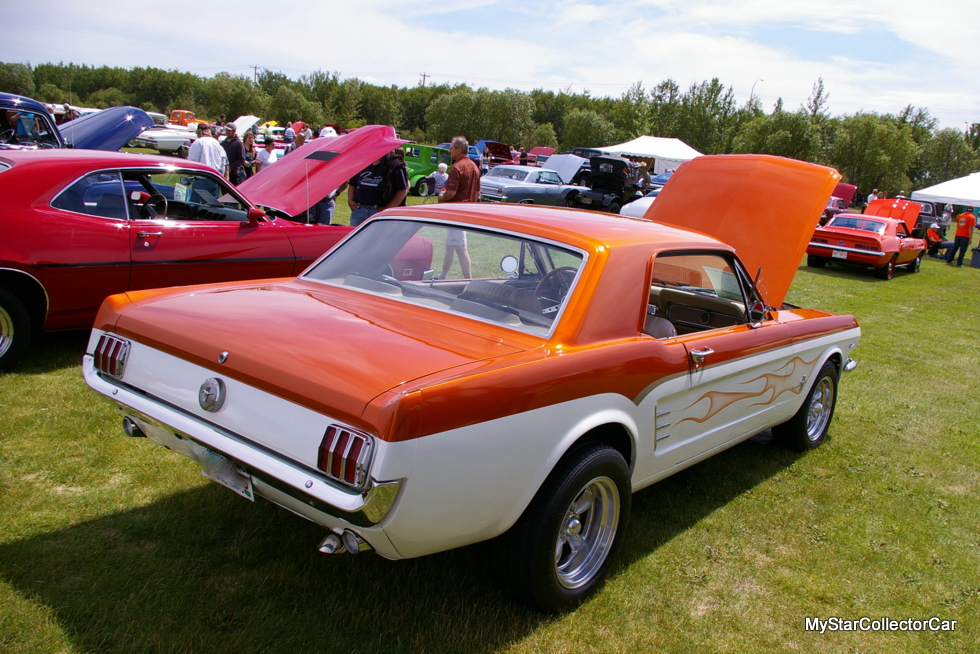 Shannon told us the car was rescued from life as a trailer queen and she has zero plans to carry on that game plan with her classic Mustang. This 'Stang will never ride on a trailer under her watch.
Her husband has asked her why she stays around her own car at shows and she answered with her own question: "Why, when my baby is right here?"
'No word on whether her husband is jealous of her new love.'
Jim Sutherland
CLICK HERE to Like us on Facebook
CLICK HERE to Follow us on Twitter
CLICK HERE to Follow us on Pinterest
**Please re-post this if you like it.