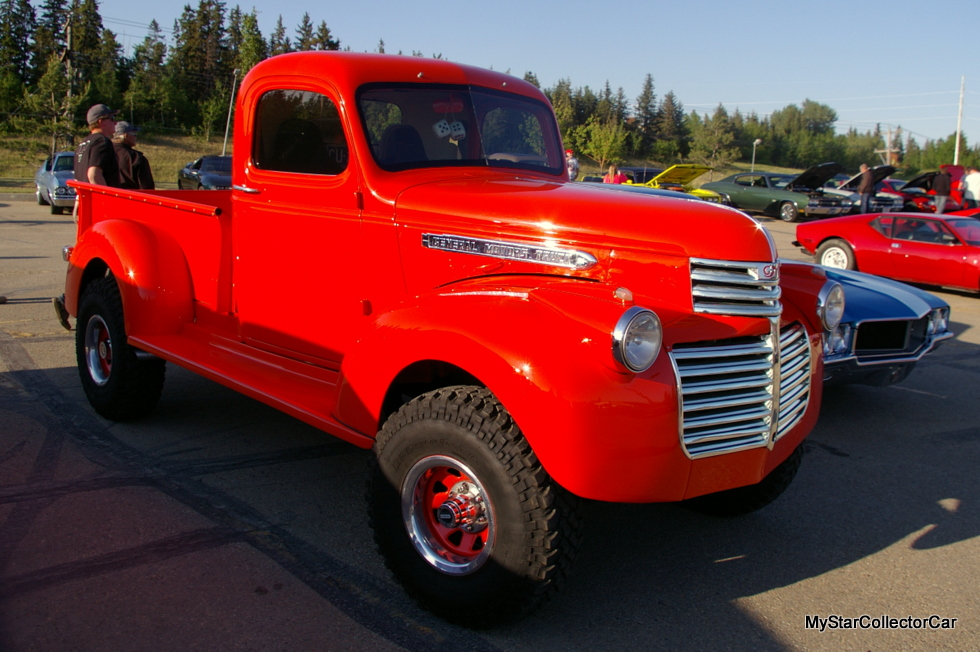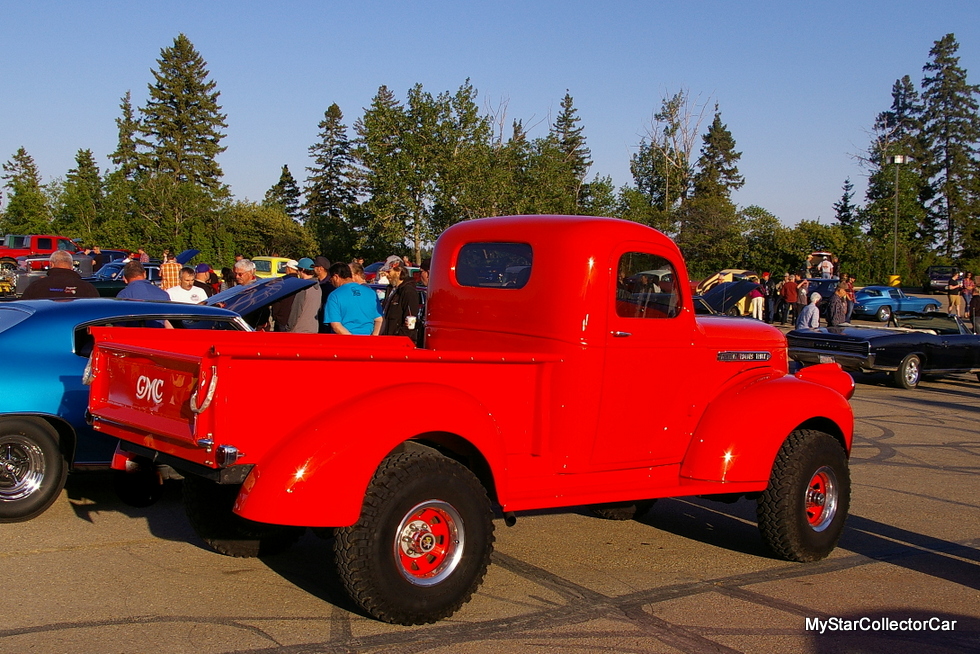 Most 5-year-olds own toy trucks but Joe Krego was no ordinary kid because he owned a full-sized 1942 GMC truck at that very early stage in his life.
"It was the mid-90s and few adults owned a WW II-era truck at that time-let alone a kid who was too young for grade school."
Joe's father is a dyed-in-the-wool car guy and wanted his son to jump into the hobby early in his life so he gave Joe the truck and a big challenge.
The first challenge was the truck itself because the 1942 GMC was only manufactured for three months before production shifted to the war effort and military vehicles, according to Joe. Thus parts were an issue for the truck project and he had to use three donor trucks for the job.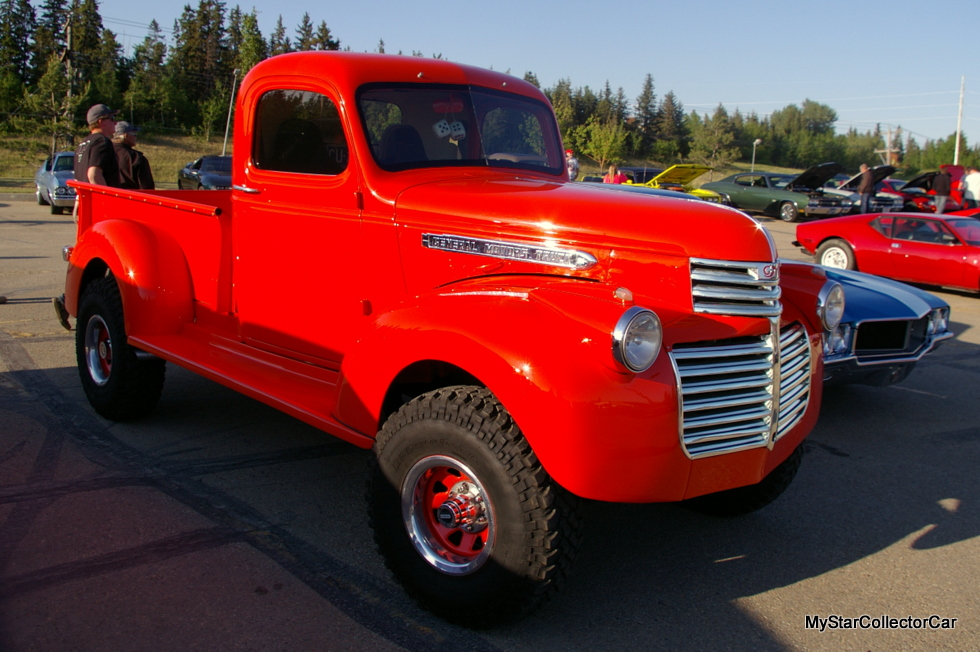 Joe started the project when he was 11-years-old and finished it seven years later, just in time for his high school graduation. The truck still has its original frame and leaf springs but Joe put a serious upgrade on the power train.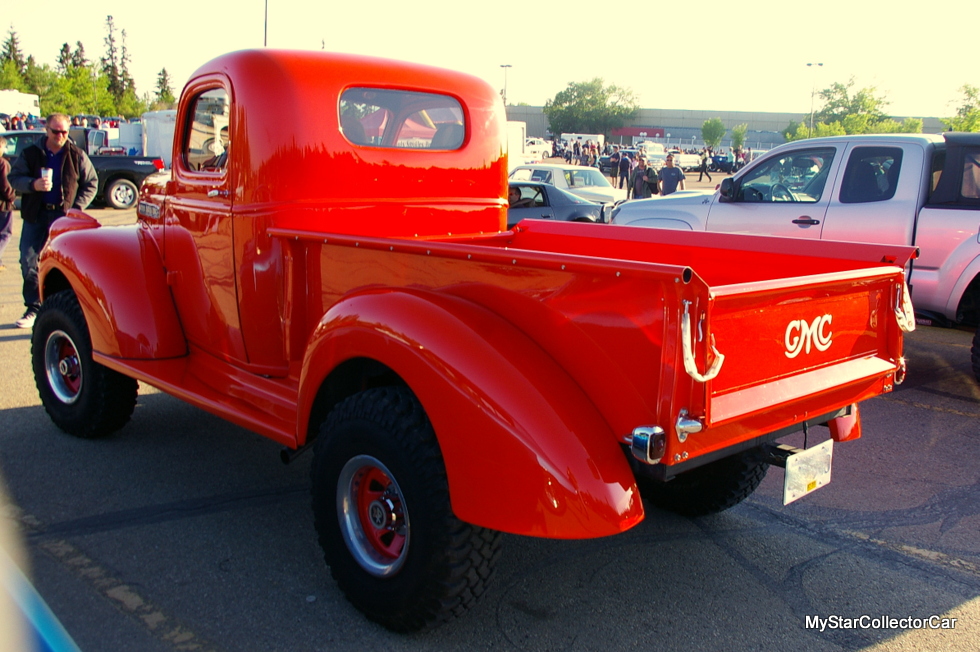 His truck has 1973 Blazer 4×4 running gear with a 6-inch narrow on the front drive line. Joe used a 400 cubic inch engine donated by a 1972 Chevy Caprice hooked up to a 350 Turbo tranny. Joe was a very young guy when he started his resto mod but he was well aware of the old school junkyard approach to a build for better cost efficiency.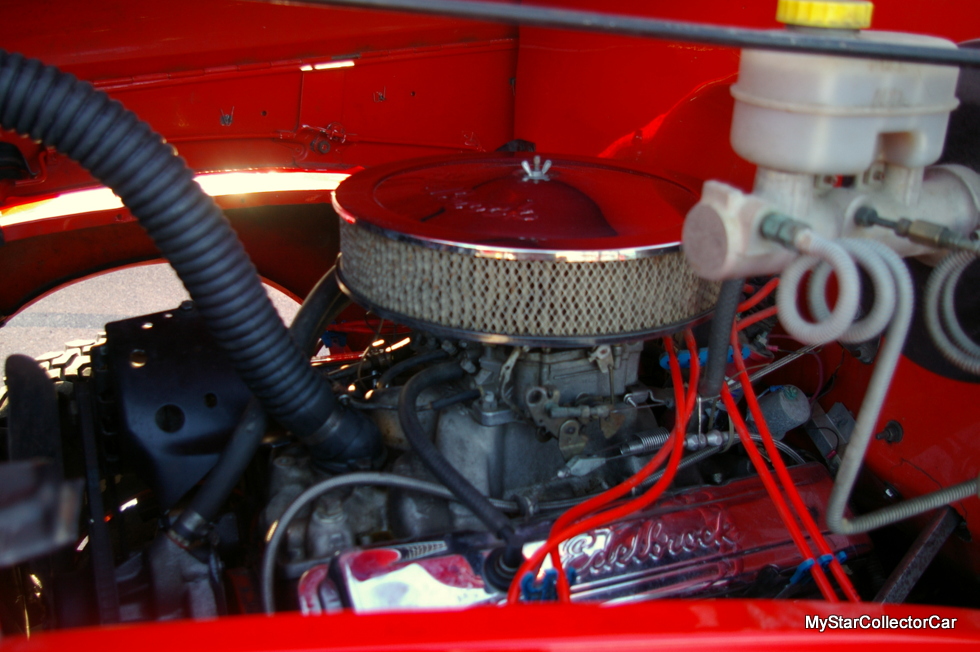 Joe's GMC has modified fiberglass fenders and running boards so he could use bigger tires on his custom Jimmy. Joe wanted to keep a pretty stock overall look for the truck while he blended in the upgrades to the GMC. He incorporated power door locks into the old door handles and also added halogen lights for better night illumination.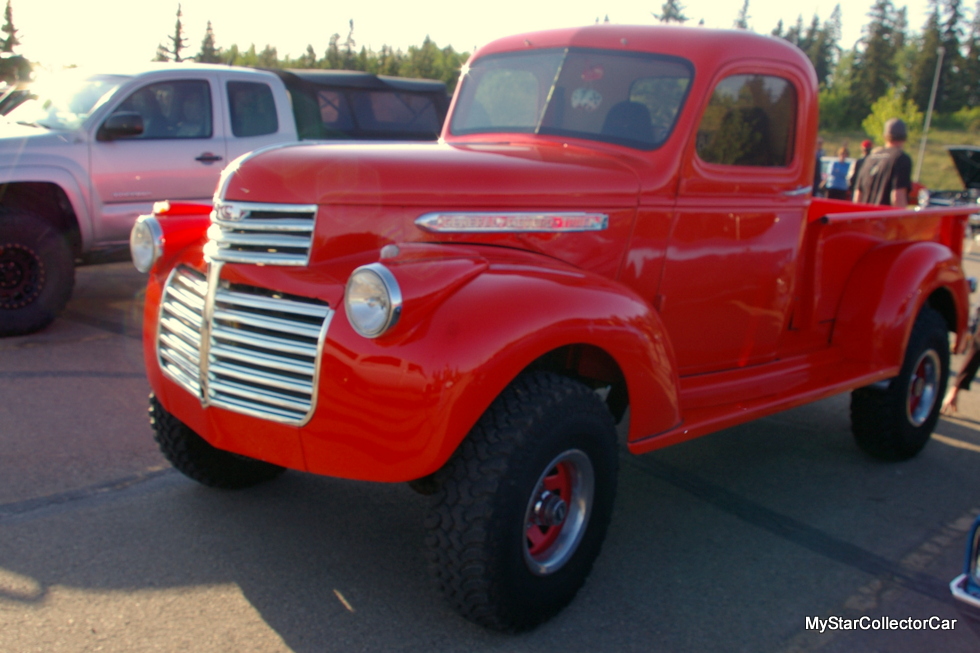 Joe only had one issue with the truck: a truck bed fire back in 2008 during the early very stages of its post-completion time on the road. He managed to avoid a catastrophic end to his childhood project and put out the fire before serious consequences such as a crispy truck.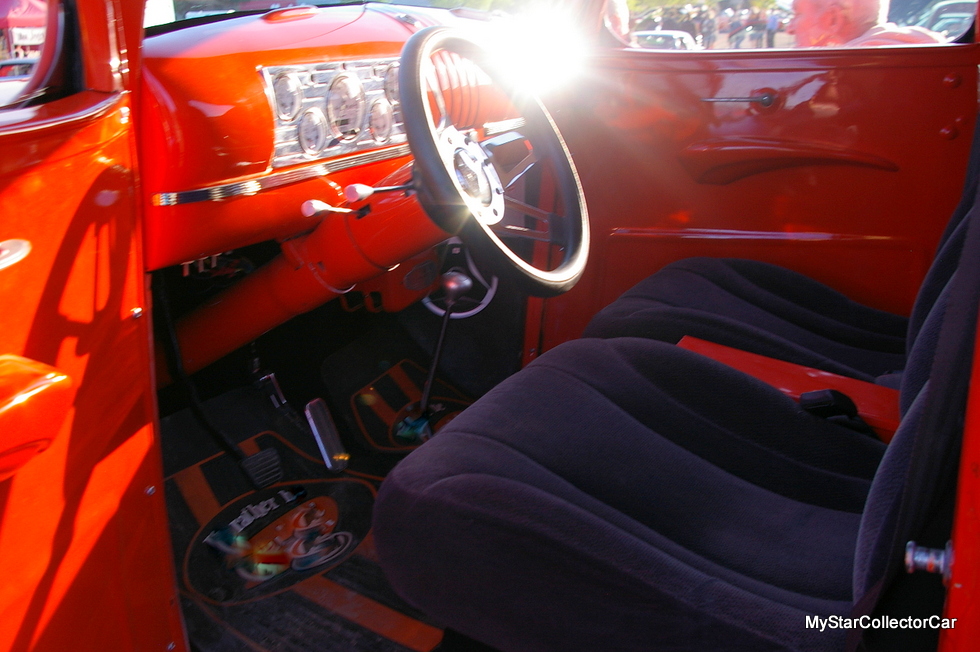 Joe designed his truck as a driver and has logged many miles behind the wheel of his custom WW II-era pickup. He can cruise at speeds that we will not include in the information and says his truck runs very smoothly down the road at higher velocity.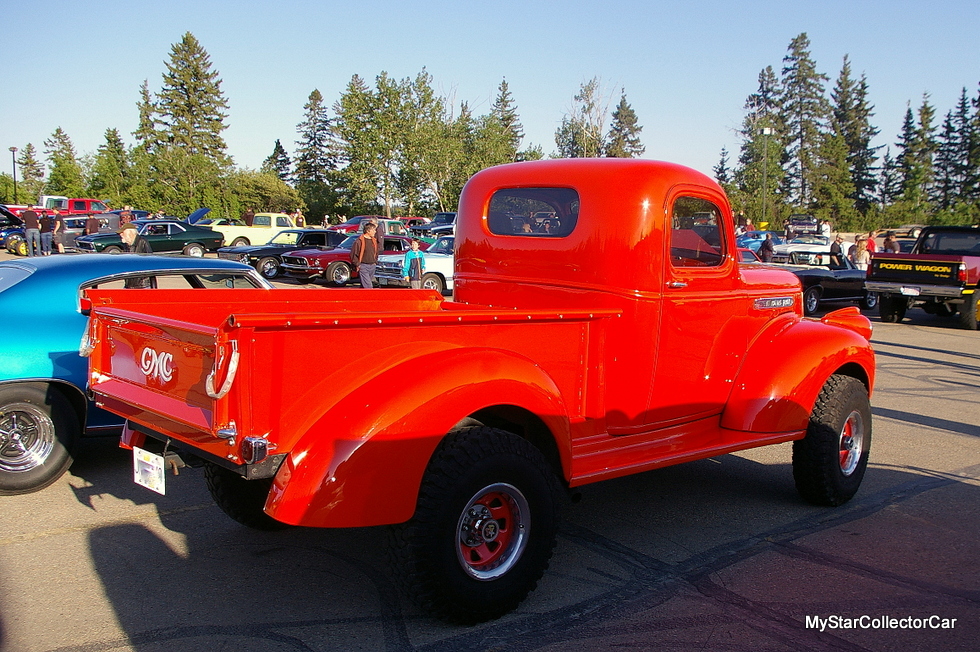 The GMC also never overheats and is a very reliable form of transportation as a stylish resto-mod cruiser. We should add that Joe is a professional engineer and his truck is a good example of a well- designed game plan.
One thing occurs to us at MSCC every time we see a vehicle from the past: what is the story behind that ride?
A guy in his mid-20s driving an ultra-cool 72 year old resto mod GMC truck decked out in an orange paint job will get our attention in a very big way.
Jim Sutherland
CLICK HERE to Like us on Facebook
CLICK HERE to Follow us on Twitter
CLICK HERE to Follow us on Pinterest
Please re-post this if you like this article.