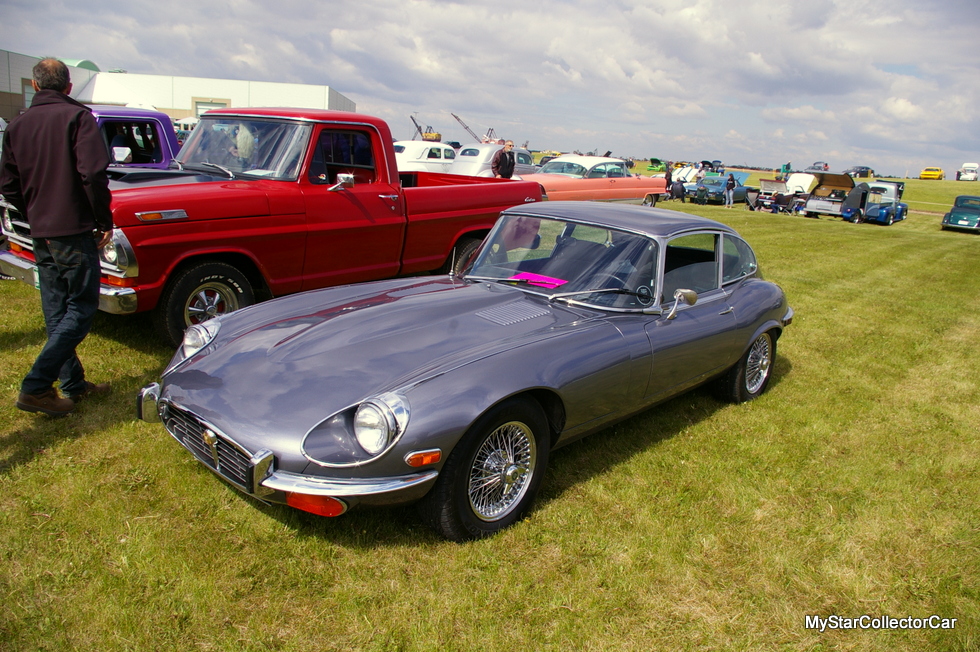 The Jaguar XKE models were some of the most famous British sports cars ever built in jolly old England.
The exotic style of the E-Type Jags made them look fast even while the cars were parked on a street.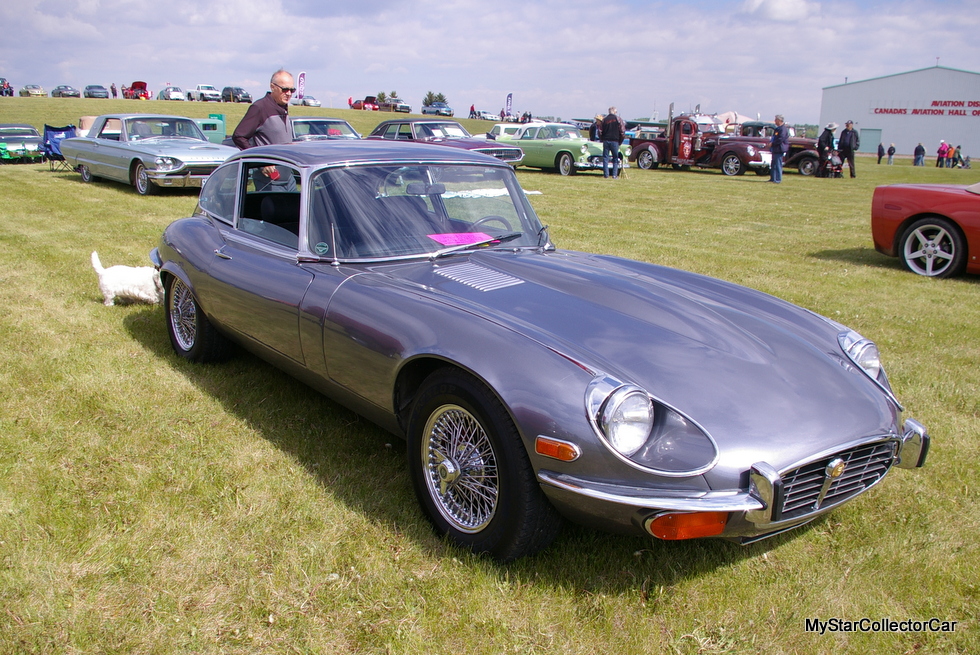 The beautiful part of the equation was the cars were very fast and more than lived up to their sleek style. MyStarCollectorCar makes no apology for the fact that we concentrate heavily on vintage vehicles built here in North America, but we were always aware of the E-Type Jags during their long production run and subsequent export across the pond to our market.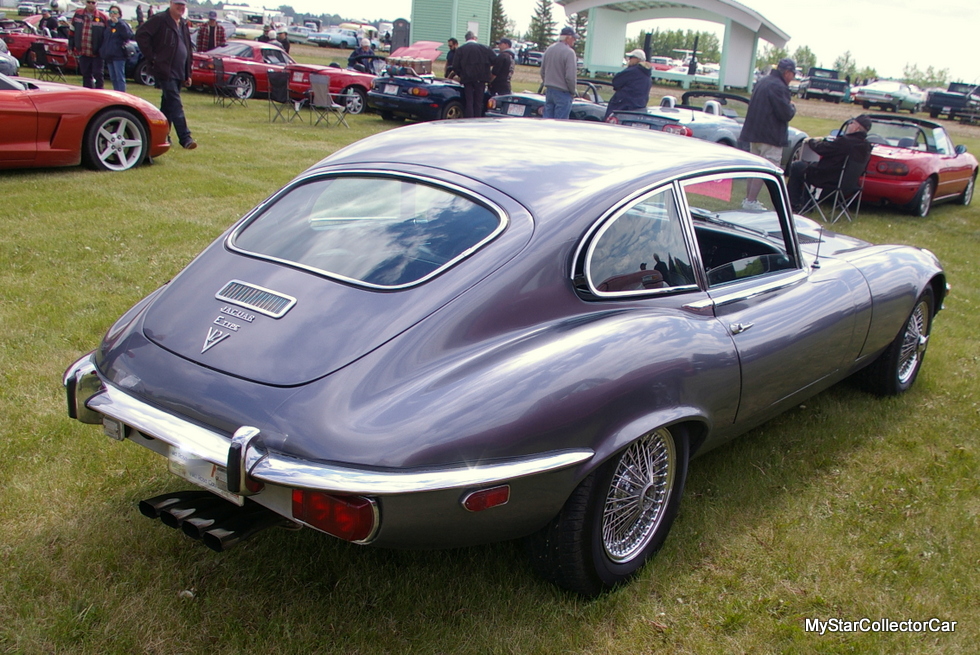 Therefore, the arrival of a 1971 Jaguar E-Type 2+2 Series III at a car show got our attention in a big way because the car was an immaculate example of a bygone era in British sports car history. In fact, this Jaguar practically purred as it pulled into the show.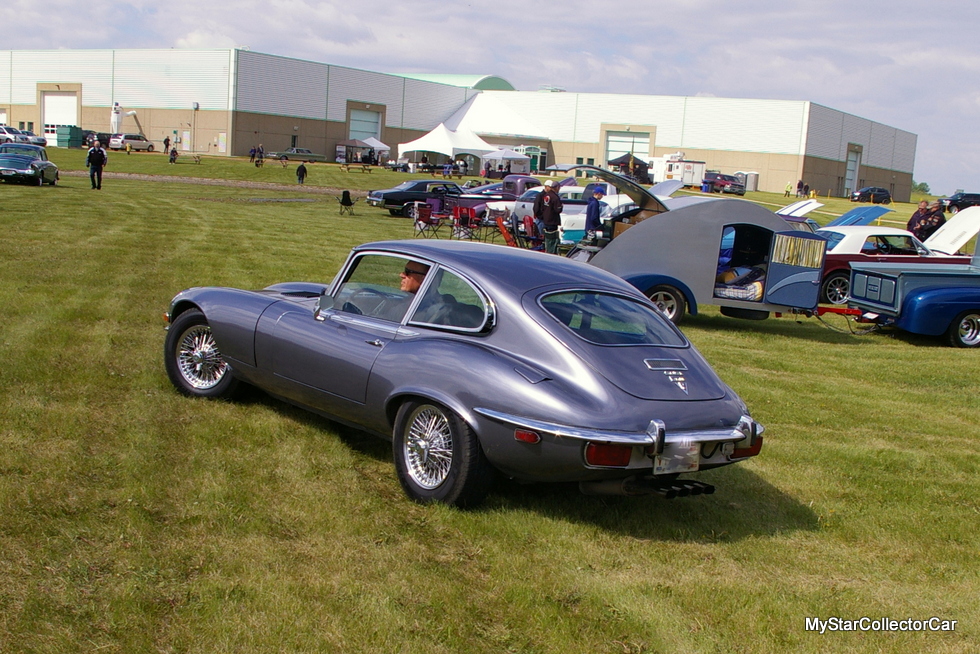 MyStarCollectorCar hunted down the Jaguar and we were also able to introduce track down the big cat's owner for an interview. Walter Concord is only the second owner of the car and was able to purchase the Jag after it was confined to a garage from 1974 to 1994.
The car's history with its former owner included a brief period when its former owner's sons used the car as a source of transportation and carved into its interior to add speakers, along with aftermarket mirrors to its exterior.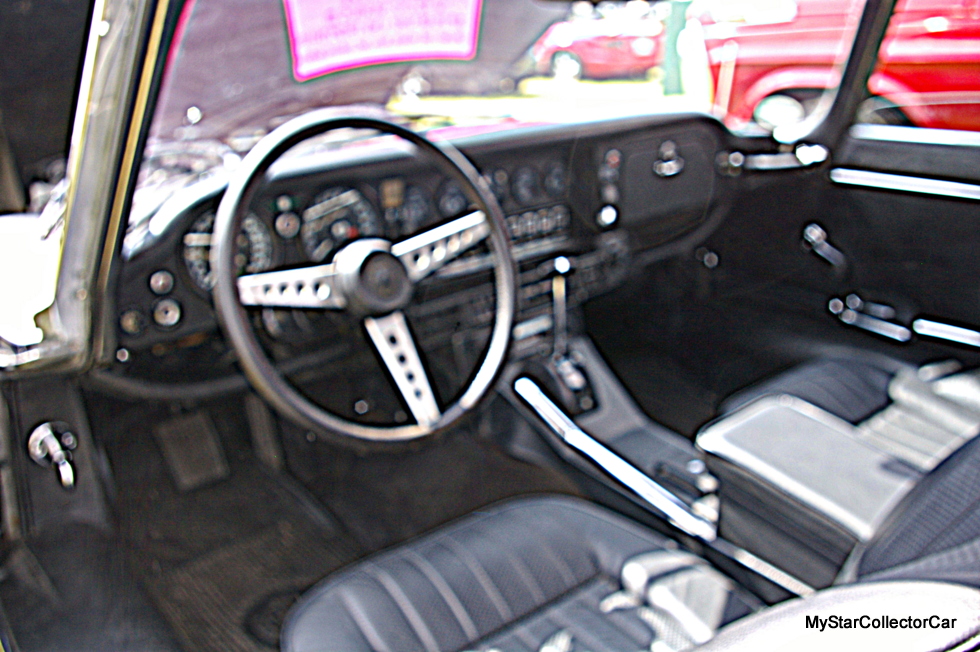 Walter wanted to bring the Jaguar back to its former glory and restore the car back from years of storage and a brief encounter with the questionable tastes of teenaged drivers.
Walter was already familiar with Jaguars because he owned an E-Type earlier in his life until a drunk driver totaled the car and injured his wife who was a passenger in the car. The unfortunate and avoidable incident resulted in a write-off for his first Jag and, fortunately, a full recovery for his wife.
The Jag has undergone a transformation and restoration back to its original condition over the years and Walter considers his role in the project to be a 50-50 endeavor between him and experts in the field of famous British sports car.
For example, the Jag's smooth idle is credited (by Walter) to the efforts of his mechanic who bored out the 12-cylinder engine and helped rebuild it to a very high standard. Walter added the Jaguar had a generous supply of available aftermarket parts to help restore it back to its original glory.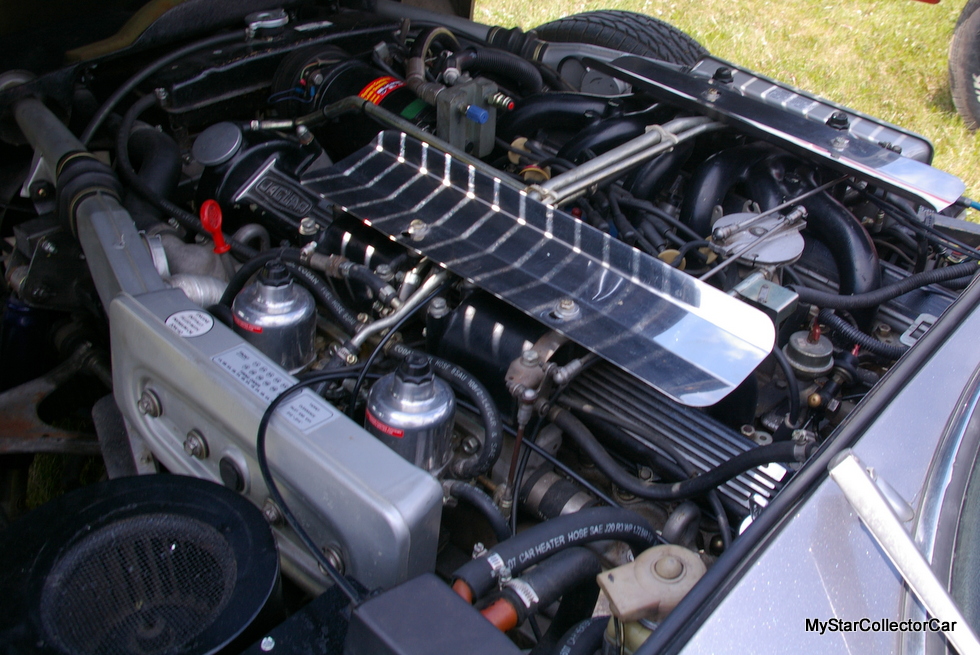 The car's originality was a very important part of Walter's end game so he was quick to point out the car still has its original windshield, complete with its factory decal. Unfortunately, the windshield has been damaged and Walter will have to replace it in the future, although he will use a replacement that incorporates all of the elements of factory glass to maintain the Jag's originality.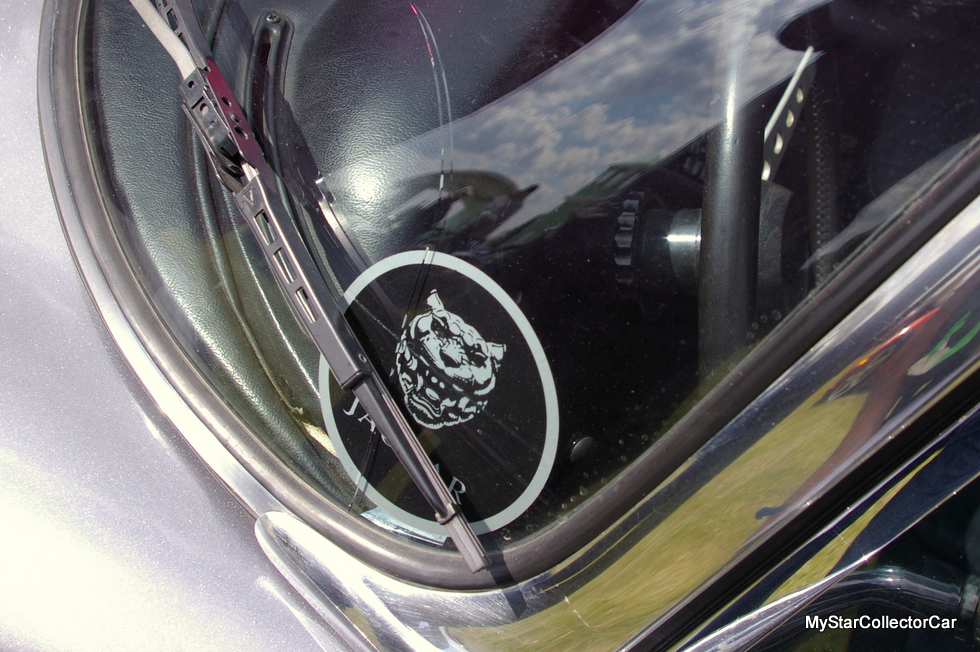 While it's clear that Walter has invested plenty of his time and money to return his Jag back to its original roots, it is also clear he thoroughly enjoys time behind the wheel of his stylish British road beast.
Walter also mentioned that he has to rein in his beast and "always has to hold back(speed-wise)" in the Jaguar. Nevertheless, he arrived at the show long before his traveling buddies-and one was driving a Maserati.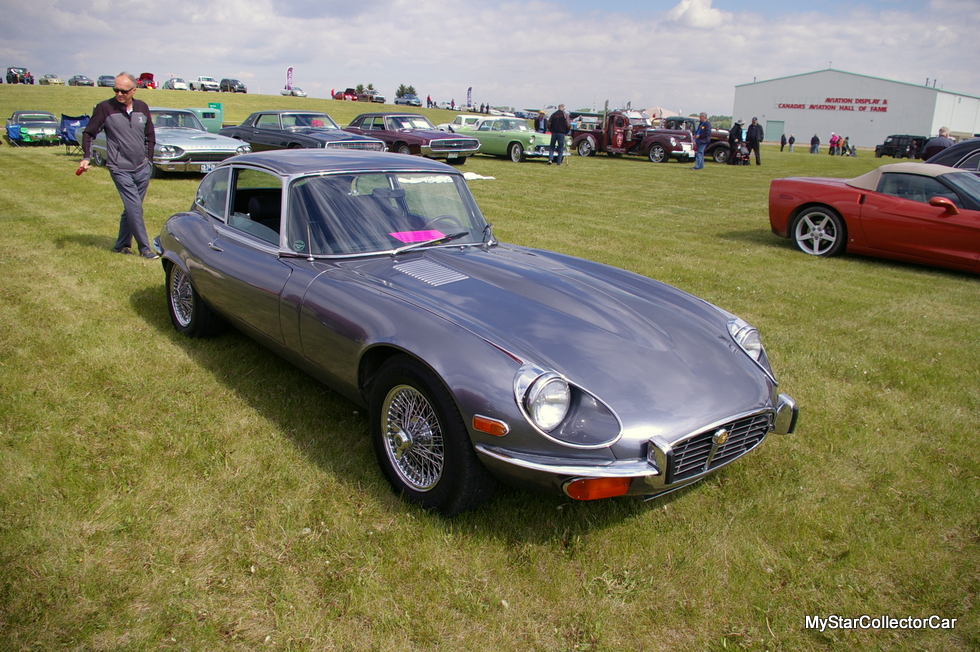 Walter's 1971 Jaguar E-Type is still fast and furious after all of these years.

BY: Jim Sutherland
Jim Sutherland is a veteran automotive writer whose work has been published by many major print and online publications. The list includes Calgary Herald, The Truth About Cars, Red Deer Advocate, RPM Magazine, Edmonton Journal, Montreal Gazette, Windsor Star, Vancouver Province, and Post Media Wheels Section.