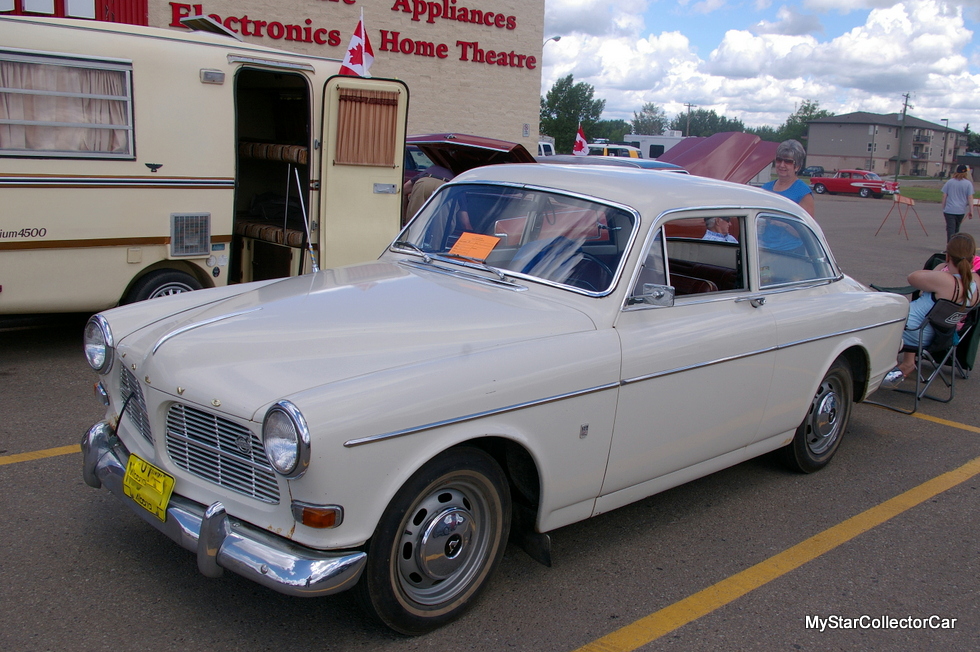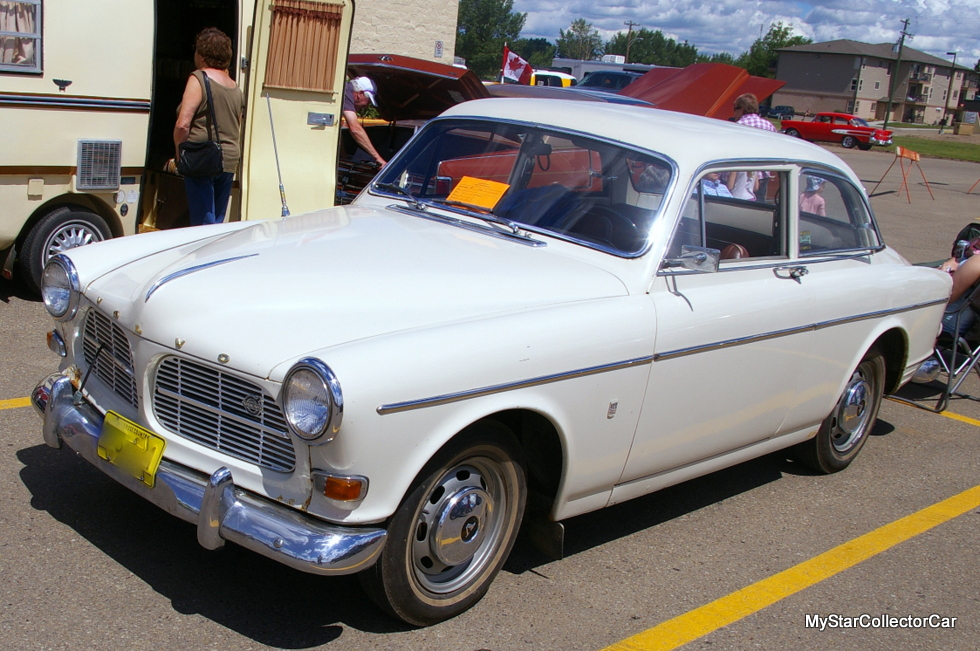 The Volvo 122 (aka Amazon) was a Swedish import that was well-suited to the colder parts of North America during the winter months.
"The car was built to survive harsh Swedish winters so any address in the Northern Hemisphere was not a problem for the 122."
Volvo 122s were manufactured from 1956 to 1970 and they never changed their appearance during that long production run.
The cars were heavily influenced by mid-50s automotive style when the first 122 left Goteborg, Sweden and Volvo stayed true to the original look during the car's 15 year production run.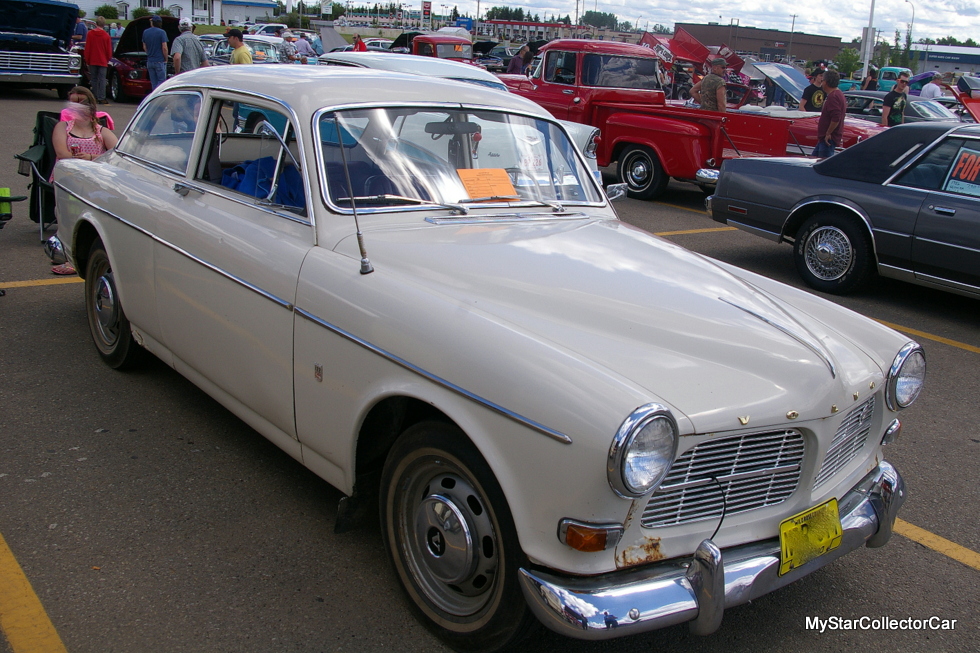 The 122 was a reliable and sturdily-built sedan that developed a loyal following over the years, including Joanne Lee.  Joanne and her family are the current owners of a 1965 Volvo 122 that has been in the family for 50 years.
The car was originally purchased in 1965 by a guy who used the Volvo as a hunting vehicle and rolled it onto its side in a ditch while he was chasing coyotes down a dirt road. Elmer Fudd got rid of the car at a dealership in 1966 and Joanne's father traded in a Mercury Monterey for the little Swedish sedan.
Joanne's father took very good care of his 122 and drove it to the West Coast many times from his prairie home. The car performed flawlessly for her father during its years on the road.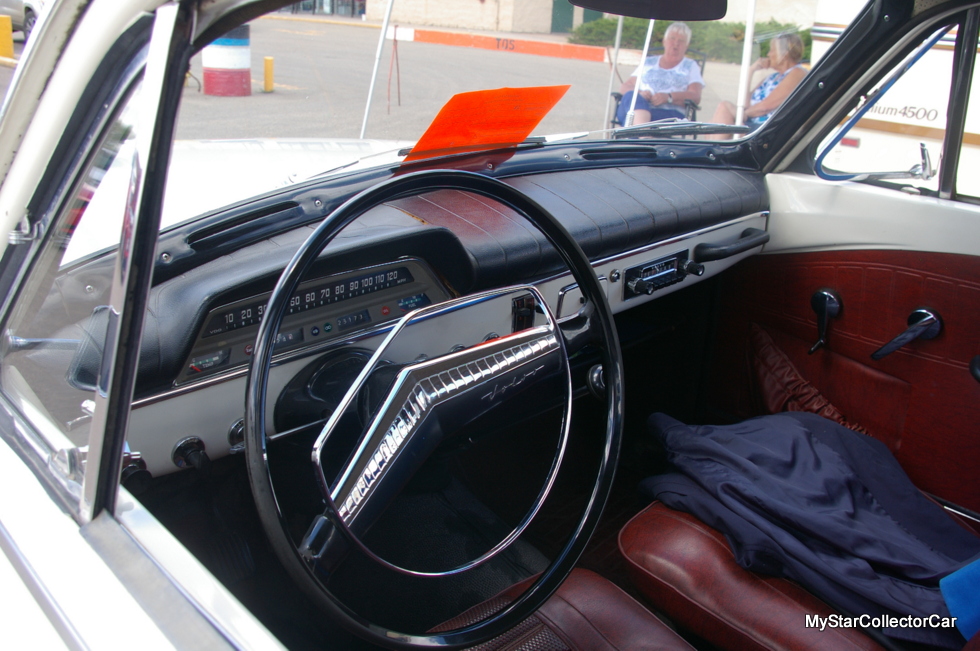 Joanne's father drove the reliable little car until 1982 and then it was parked until two years ago when Joanne decided the family heirloom should be revived and brought back onto the road. The car had been kept by a nephew who was unable to work on it, so Joanne and her family jumped into the game.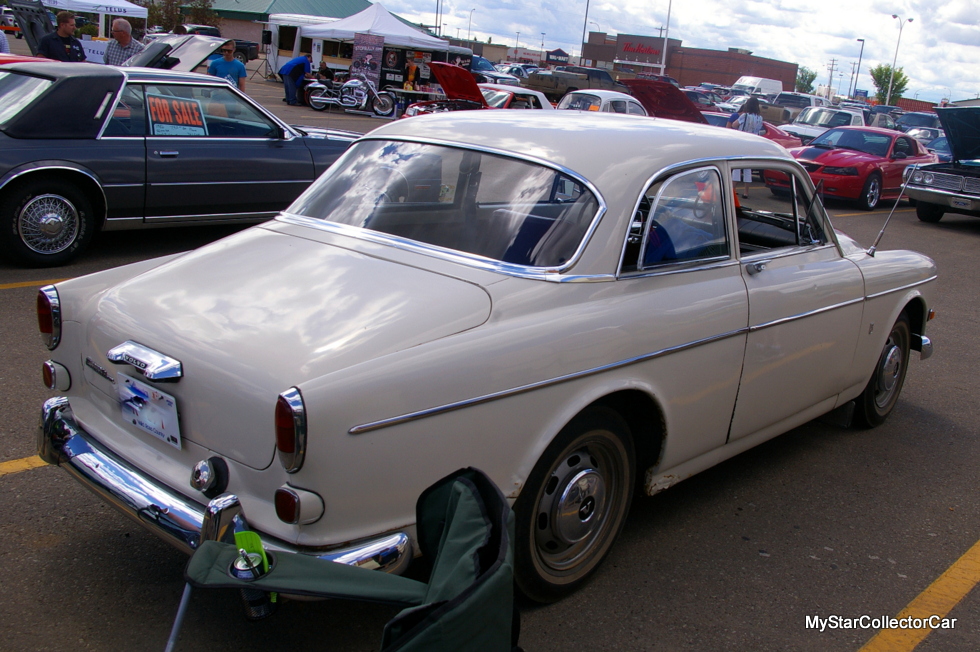 The Volvo had a strong connection with Joanne's father and it was an easy decision for her to bring back all those memories with the car. The process was surprisingly easy because they put new gas in the tank, bought a new battery, and the Volvo fired right up after all those years in storage. The Volvo's reliability had stood the test of time for Joanne.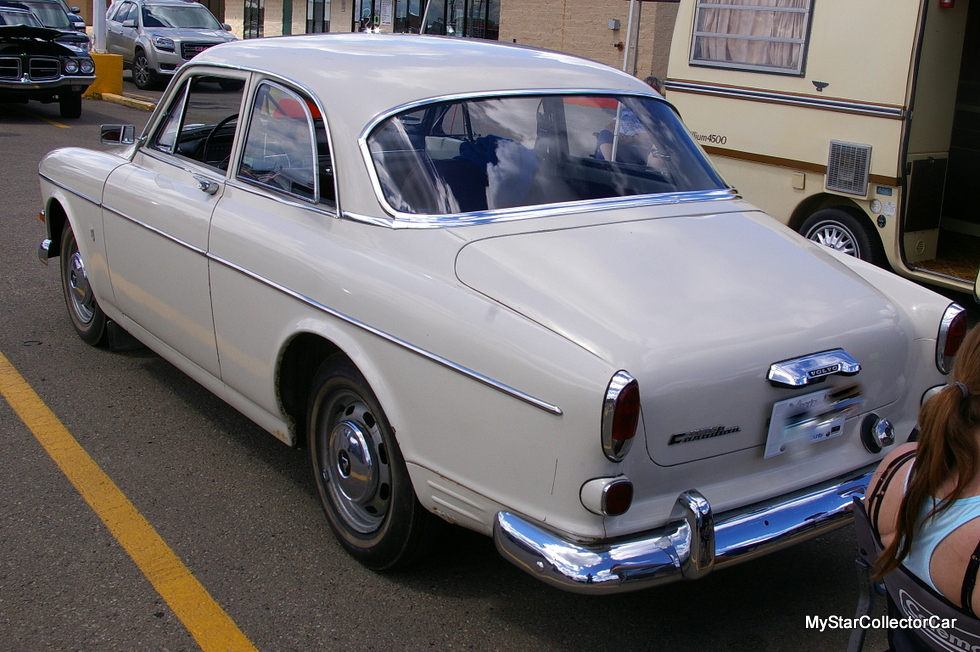 We ran into Joanne and her family at a summer car show where she was "just getting used to it again" in her words. The car has a 4-cylinder engine with twin carbs and provided steady performance and good fuel economy during its heyday, but its manual choke will require some finesse for new drivers, among other things.
The Volvo 122 was built with high clearance to navigate snowy winter roads in Sweden and North America, but Joanne's 122 will lead a pampered life and will see no more duty as a winter driver. These days the car will only be on the road during the best of summer days while Joanne soaks up some sun and nostalgia behind the wheel of her father's car.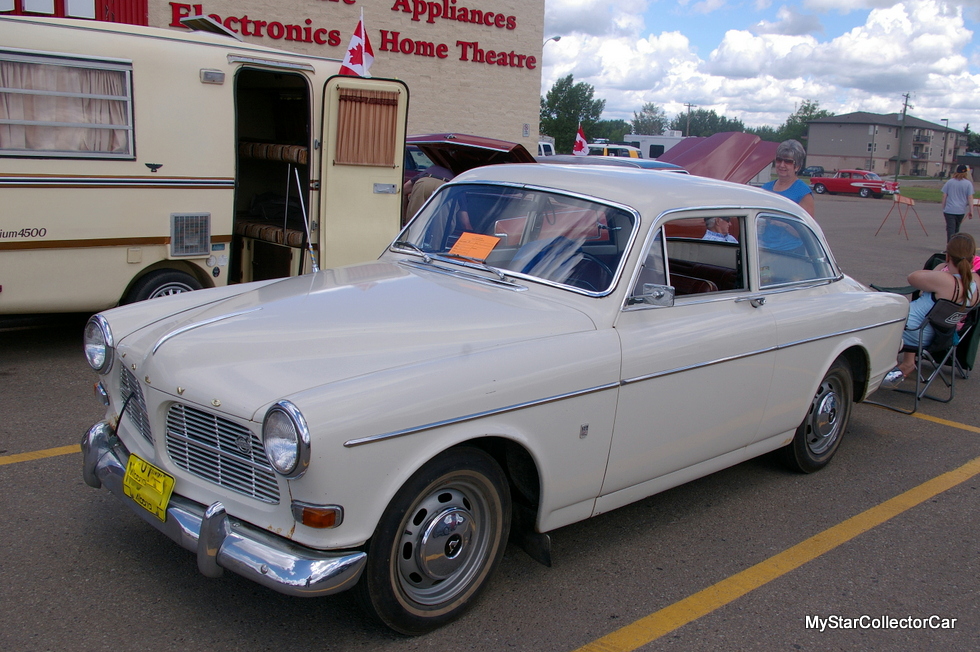 We at MSCC would like to salute Joanne because she has become a car girl for the best of reasons: a strong family connection to a car.
Jim Sutherland
CLICK HERE to Like us on Facebook
CLICK HERE to Follow us on Twitter
CLICK HERE to Follow us on Pinterest
Please re-post this if you like this article.