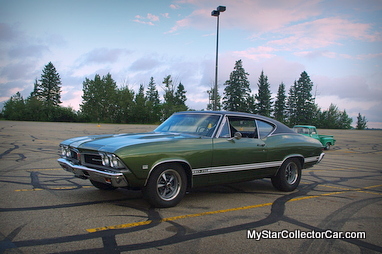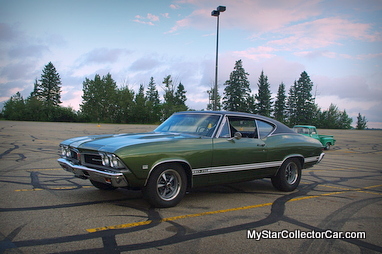 There is no doubt the 1968 Chevelle SS 396 is a legend in the word of muscle cars.
The sheer number of reproduction parts is mute testimony to the popularity of these classic Chevys.
A '68 Pontiac Beaumont SD 396 complicates the easy access to parts because these "Canadian Chevelles" are a horse of a slightly different color.
Mike Ryan was looking for a decent project car as he recalled, "I was looking for a something to build". He uncovered something far more rare.
Mike explained the plot line to the car story, "It was sitting under a tree so I looked at the serial number and told the guy, you got an SD car". In this case, the "SD car" was an extremely rare 1968 Pontiac Beaumont SD 396.
Mike was impressed with the Canuck Chevelle but he's also a realist, so he weighed the difficulty of a rare project. Eventually, he came to a conclusion as he explained, "I wanted something like a Malibu that I could thrash".
A rare Poncho wasn't the answer so Mike decided to sell it and that led to an instant adventure as he admitted, "I had a hundred idiots phone me with ridiculous offers so I told them I'd crush it before I'd consider these stupid offers".
The lack of realistic offers made Mike change his game plan as he explained, "There were less than 700 of these SD 396 Beaumonts made so I thought it should be saved".
Mike is a pragmatic car guy and he knew that the words "rare" and "Canadian" meant he would be in for a far bumpier restoration ride than his Chevelle brethren. He recalled the early stages of the project, "When I started this thing everything was 1200 bucks a part".
This is a car project that required Jim Rockford-like detective skills to find parts and Mike found himself in the middle of a big mystery with this SD 396, " There were things like the SD center-pieces. A guy gave me grief about why I wanted just those pieces".
Mike was constantly given plenty of misleading advice about the car, "I was told there was no way I could get a console down in Anaheim but I went to a parts store and there it was…"
There were some positives about the search, "I got really lucky because I found a '68 Beaumont AM radio. I wanted to keep this stock and I didn't want to cut up the dash. Another time a guy drove by the car and offered me some factory wheels".
Advice is free and often unwanted with old iron and this '68 Beaumont is no exception, "I had to take pictures of the period-correct wheels just to prove they came with the car because guys questioned it".
The engine was another concern, "The original one was gone but I got a '68 396 block but the cylinder heads went missing but it is the correct block".
Body parts were part of another chase, " I found doors in Vancouver Washington and the front fenders were off a '68 El Camino".
Canadian cars had a few other differences as Mike explained, "This car needed a new wiring harness but the Beaumont is different. It's not like a GTO or Chevelle because the wiring diagrams are completely different".
Mike knew this '68 SD would not be a project for the faint of heart but it did make him far more philosophical about the old Poncho, "It's been a lot more money than I wanted to spend but it's been a lot of fun and I learned a lot".
This is a typically evolving car project because Mike admits, "I want to get the right paint and valve covers so I've got a ways to go. You always have something to do".
The end game for every classic ride is a succession plan and Mike's is mapped out, "It's going to be willed to my nephew because there's so much money in it now".
A thrashed Malibu would have another ending.
Jerry Sutherland