Most of us are well aware of classic car movies like, Christine, Vanishing Point or American Graffiti but there are other lesser known movies that didn't achieve the same cult following.
There's always a good reason for this.
Recently, I found a made-for-TV movie called Hot Rod '79 (Rebel of the Road) and even though it wasn't at a Vanishing Point level, it had some historical merit because there was a lot of cool old iron in the show.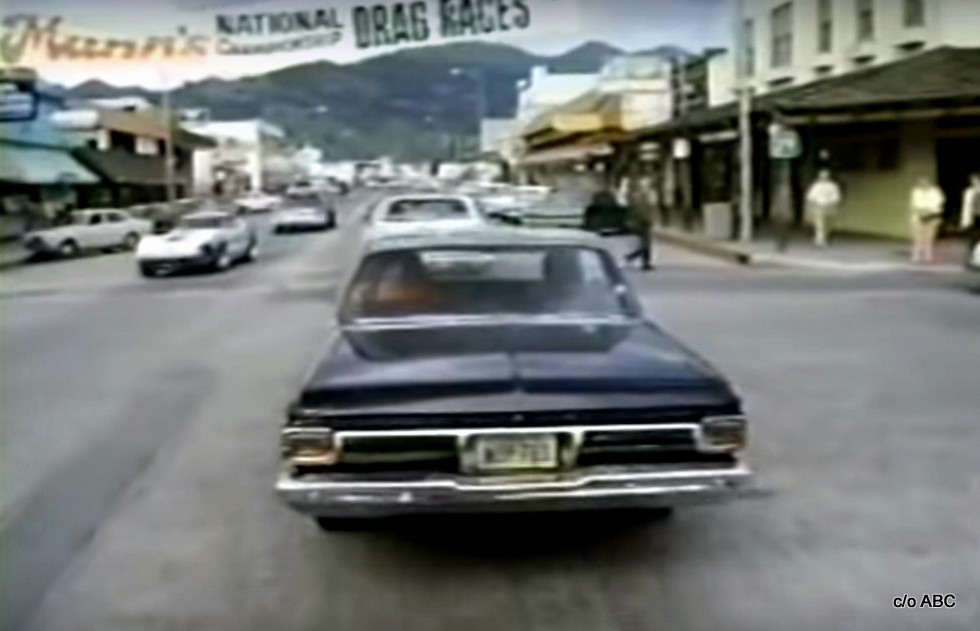 Hot Rod '79 also had a strange mix of late 70s vibe blended with a distinct 50s and 60s vibe that somehow worked—especially if you believe in Star Trek-ish wormholes in space where the concept of time becomes irrelevant. Basically you had a movie where anything was possible so I found five things I really liked about Hot Rod '79.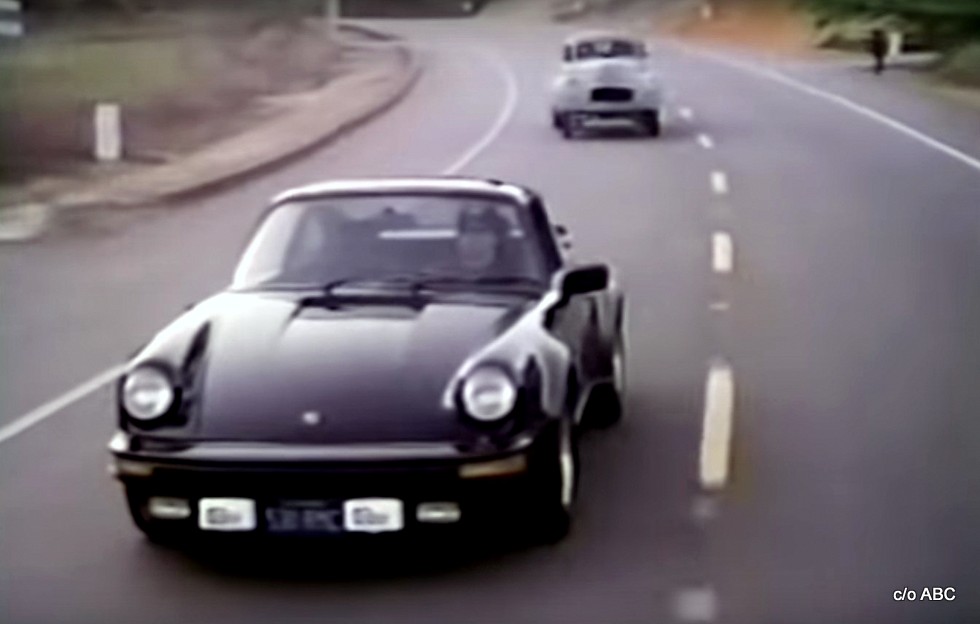 The first thing I liked was the car star of the show. The hero drove into town in a '65 Belvedere with a race hemi under the hood but it didn't last long because he was run off the road by the local rich punk.
He had to find another body for the hemi so he located a classic Willys in the local wrecking yard. They were rare even in 1979 but the owner had it stashed away until the day the hero needed it—call it Car Guy Karma at its finest.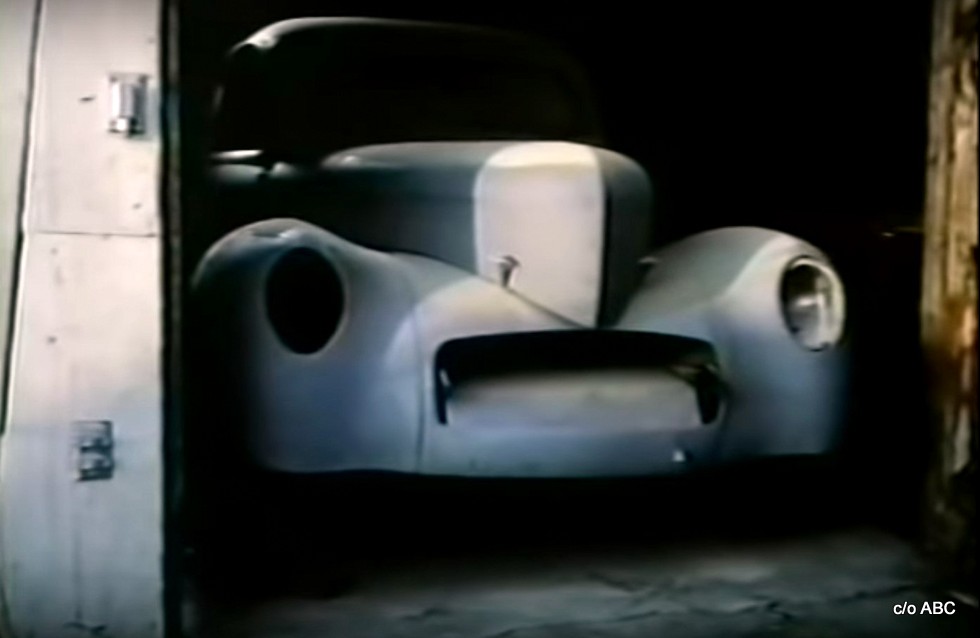 They picked the right car because a Willys is one of those cars with eternal cool factor so 100 years from now it will still have street presence—even if it has a cold fusion electric motor instead of a hemi.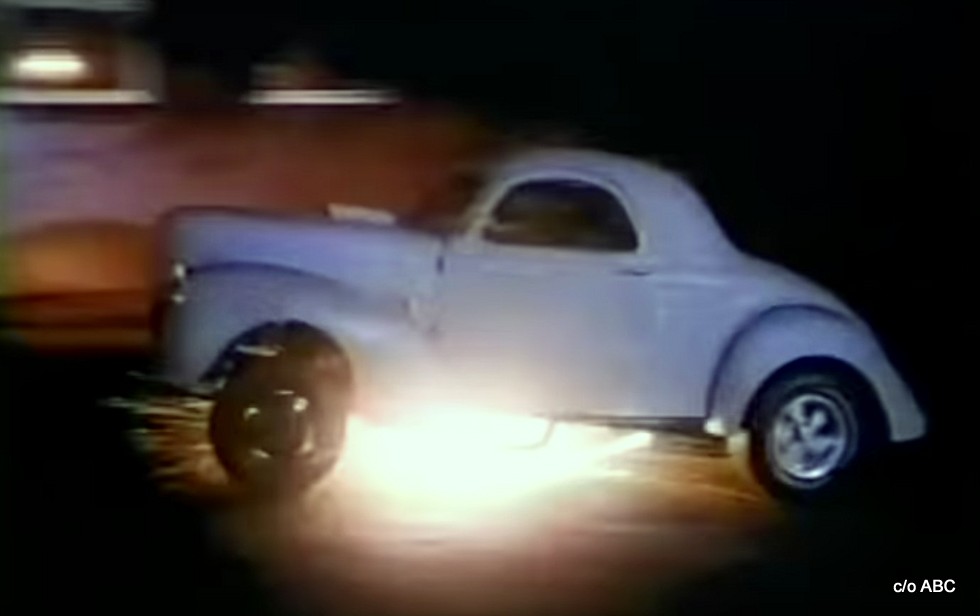 The second thing I liked was the hemi under the hood of the local police car. The hero's original hemi was grenaded by the local bad guy (the oldest boy from 70s TV's 'Eight is Enough') so somehow he found a donor hemi under the hood of the local Sheriff's (TV's Adam Cartwright from the 60s era TV western Bonanza) AMC Matador. I guess they took high-speed chases to another level in that town.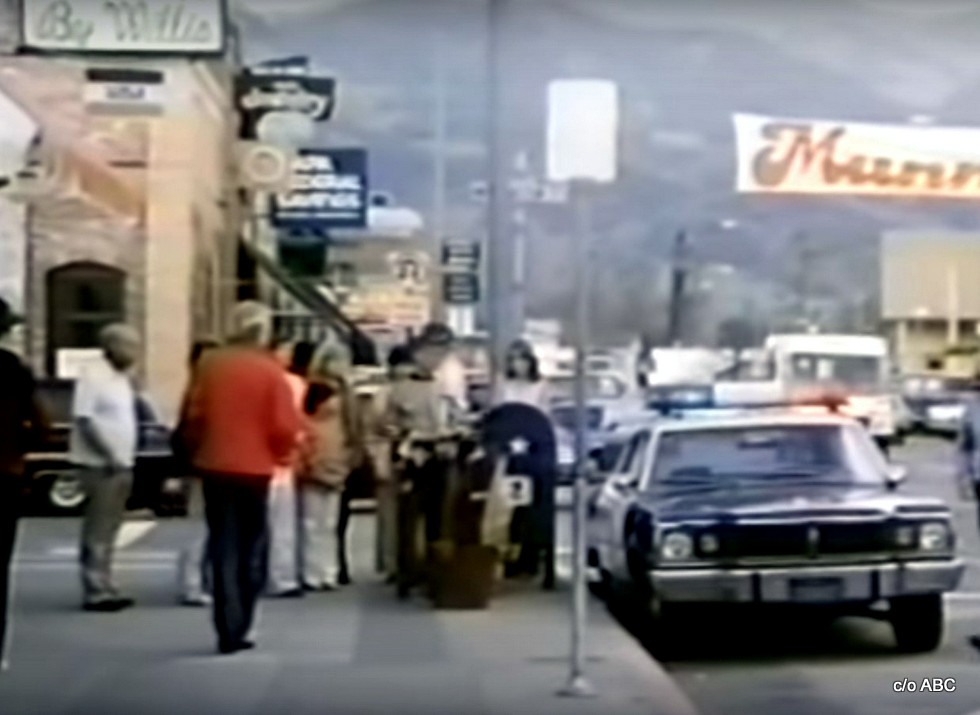 The third thing I liked was the period correct drag racing—they had a lot of vintage footage from the late 70s…right down to the venerable 'Fox Hunt'. Fox Hunts were the 70s drag strip equivalent of a 21st century online dating site…except Fox Hunts had beer, really loud bands and a much higher chance of an overnight stand payoff–70s style.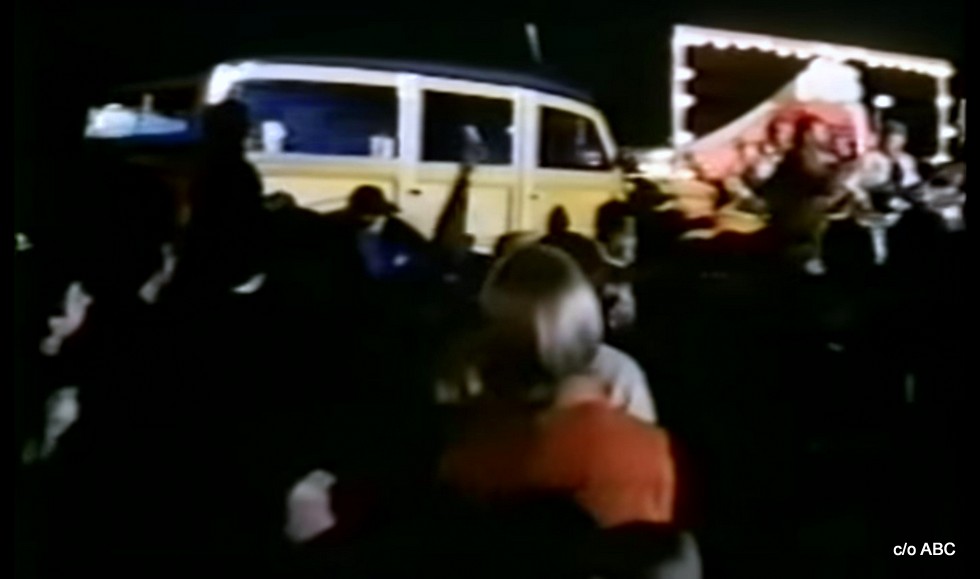 This was real footage at a real track in the late 70s so Hot Rod '79 gives you a time capsule to drag strips—circa 1979.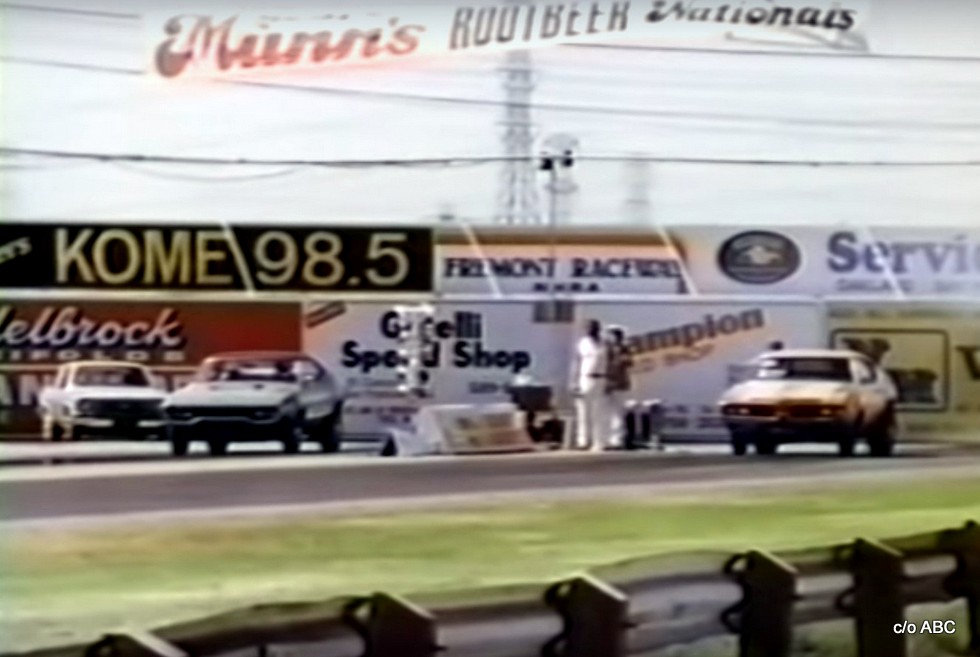 The fourth thing I liked was the soundtrack. They focused on a lot of 50s stuff but occasionally a 60s classic would pop up when the hero was doing something illegal.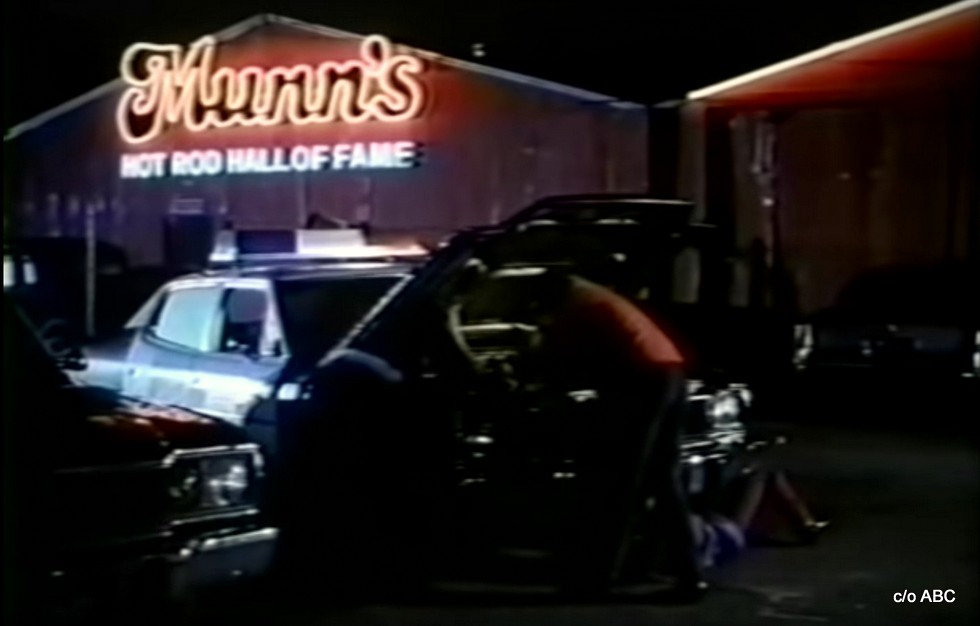 The songs fit the mood somehow except he kept winning when he pulled off a criminal act even though the song was 'I Fought the Law'. As we all know—the law won in that classic 60s tune.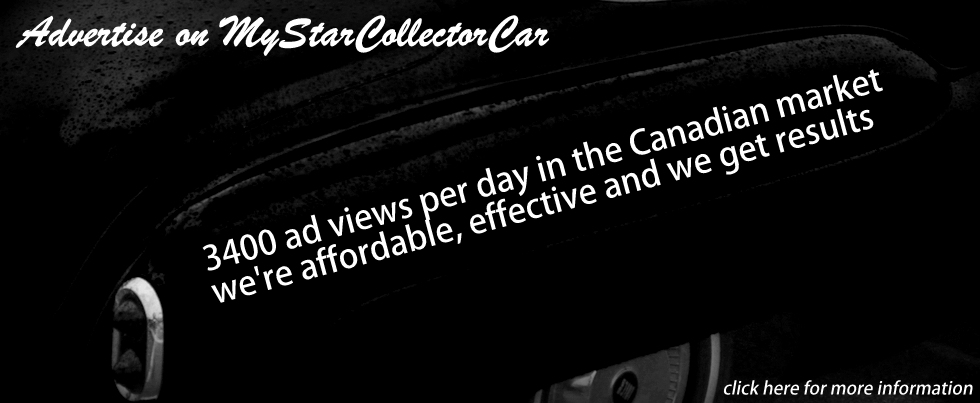 The fifth and final thing I liked was the drive-in. They had an American Graffiti style drive-in so the parking lot was full of classic iron and brand new (at the time) 70s stuff.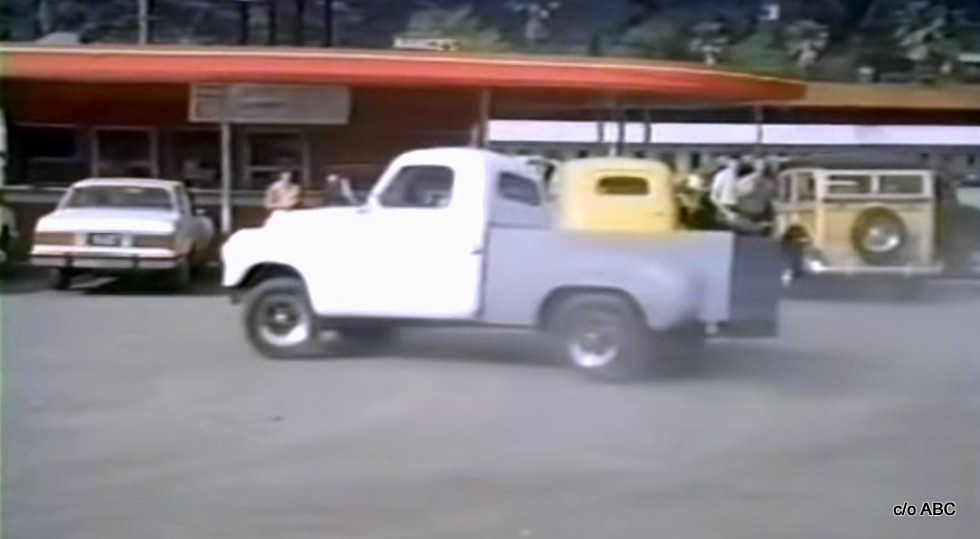 Drive-in restaurants were starting to lose ground to indoor hamburger joints in the late 70s—maybe the car hops were tired of roller skates and working in the rain by 1979.  Nevertheless, this town had a vintage early 60s style drive-in restaurant.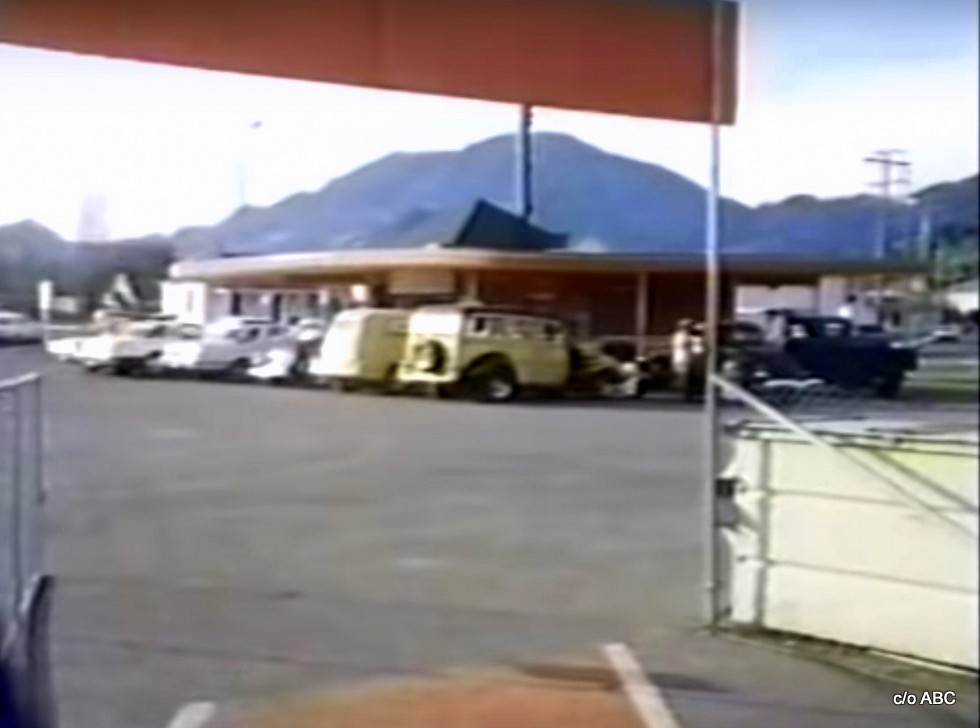 None of Hot Rod '79 made any sense from a logical point of view, but those are five reasons to see it if you're looking for a movie that's thin in plot but thick in cool iron.      
By: Jerry Sutherland
Jerry Sutherland is a veteran automotive writer with a primary focus on the collector car hobby. His work has been published in many outlets and publications, including the National Post, Calgary Herald, Edmonton Journal, Ottawa Citizen, Montreal Gazette, Saskatoon StarPhoenix, Regina Leader-Post,  Vancouver Sun and The Truth About Cars. He is also a regular contributor to Auto Roundup Publications.
Please re-post this if you like this article.