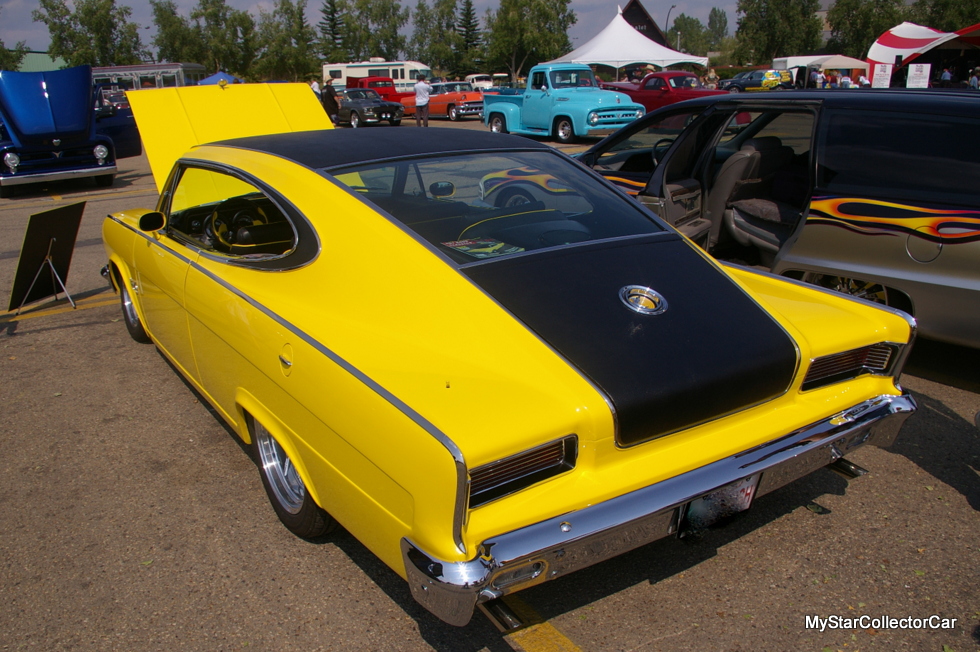 You can go to thousands of car shows and you might see a few 1965 Rambler Marlins.
Maybe even enough to count on one hand. 
You'd have to attend thousands more to find one restored to Ron Stockdale's level-this may well be the nicest 1965 Marlin on the planet.
Ron Stockdale was 20 when he first saw the brand new 1965 Marlin and he knew than that he'd eventually own Rambler's new fastback.
This was rare because at the time most 20-year-old guys coveted cars like the GTO, Sting Ray or Mustang-being smitten by a Rambler was rare. At the time Ron was like many young guys then and now-he couldn't swing the price of a new car so he did the next best thing.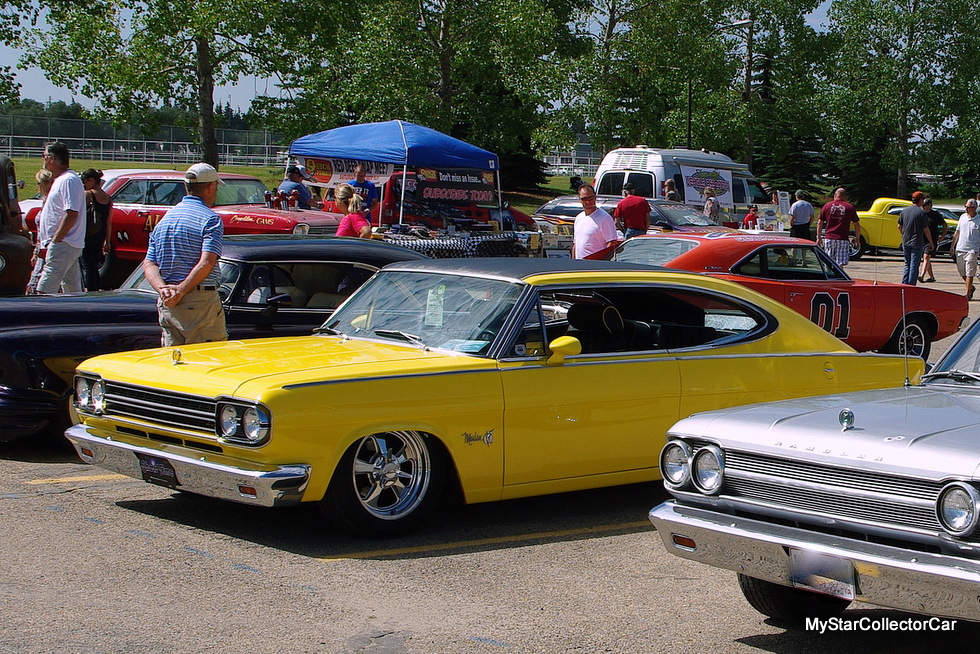 He bought the Marlin model kit, painted it yellow and black and lived with the reality that this little plastic car was the closest he'd come to a Marlin for many years…
But like most motivated car guys, he never gave up the quest for this big fish from American Motors so several decades later he landed his Marlin. It was a big job.
Restoring a Marlin is nothing like restoring a Camaro or even a '70 Cuda-they just don't make parts for these cars so opening up a comprehensive top to bottom catalogue is nothing but a pipe dream. But he did have access to a fair number of parts via an online AMC catalogue As most car guys know, lack of parts can add huge costs to the restoration but that didn't stop Ron. He was a man on a lifetime mission with the Marlin, so despite the costs, this Rambler received the best possible restoration possible.
The car did what many cars do under scrutiny-or paint removal. It revealed a boatload of little sins like pinhole rust along the rocker panels and in odd places like the firewall. The large vinyl roof revealed some serious sins underneath the surface so a donor car was sacrificed for the cause.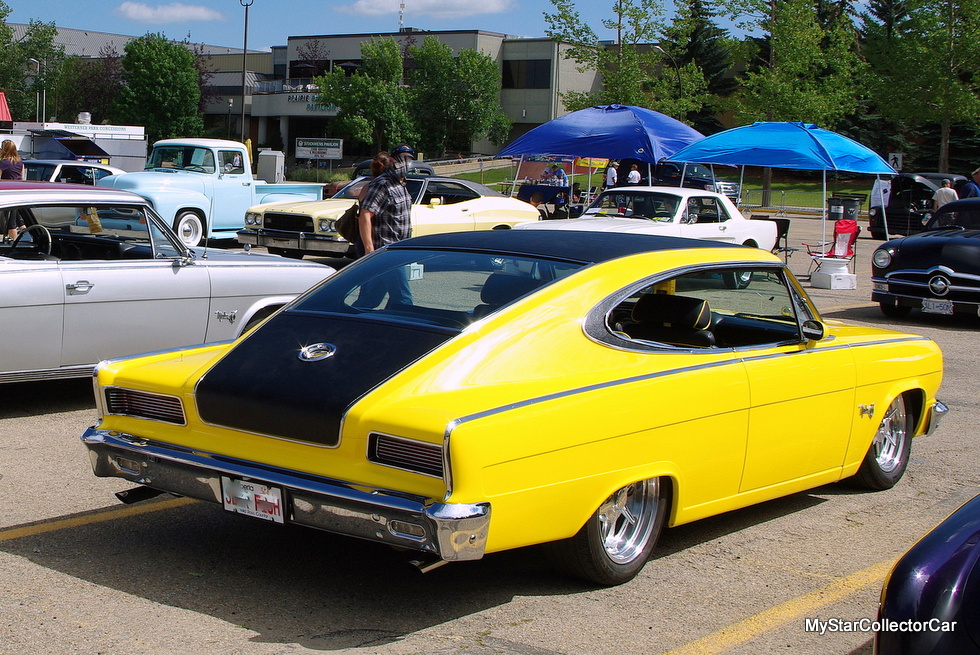 The body required 1400 hours and the power train needed major work…but, in Ron's opinion, it was absolutely worth it. This rare Rambler (17,000 built-estimated 2000 or less left) has won 15 awards including a Powerama Award its first time out. It has a mild custom look-Ron wanted to personalize this rare car.
Not only that, Ron meets 3 types of people at a show-50% who have never heard of a Marlin and 30% who haven't seen one in person and 20% who haven't seen one in decades.
Ron takes this car everywhere-he's on a one-man mission to show the car to everybody in North America and his only concessions to modern technology are things that make sense. Things like disc brakes, electric fuel pump.dual exhausts and electronic ignition.
It may have taken 40 years for Ron to acquire his mid-60s dream car but there isn't a car guy on earth who enjoys the ride more than this guy in his yellow "Fish".
Jim Sutherland