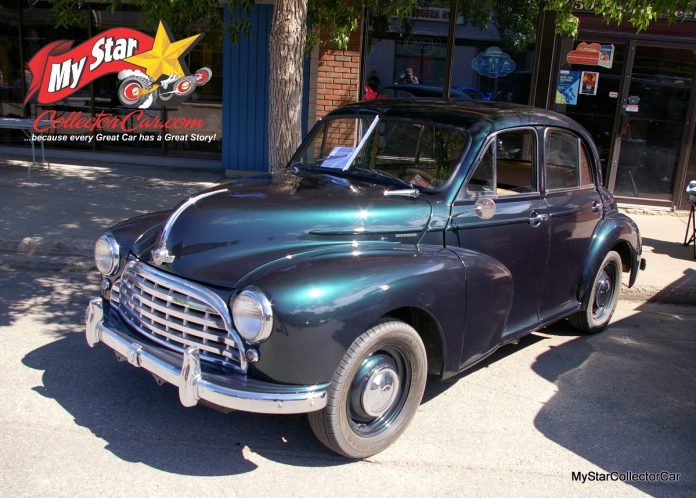 A 1952 Morris Oxford is likely an unfamiliar name for most of our MyStarCollectorCar readers because of its age and country of origin, namely England.
People may be more familiar with the Morris Minor, a smaller model in the car company that gained a larger foothold in the North American car market than its larger stable mate, the Morris Oxford.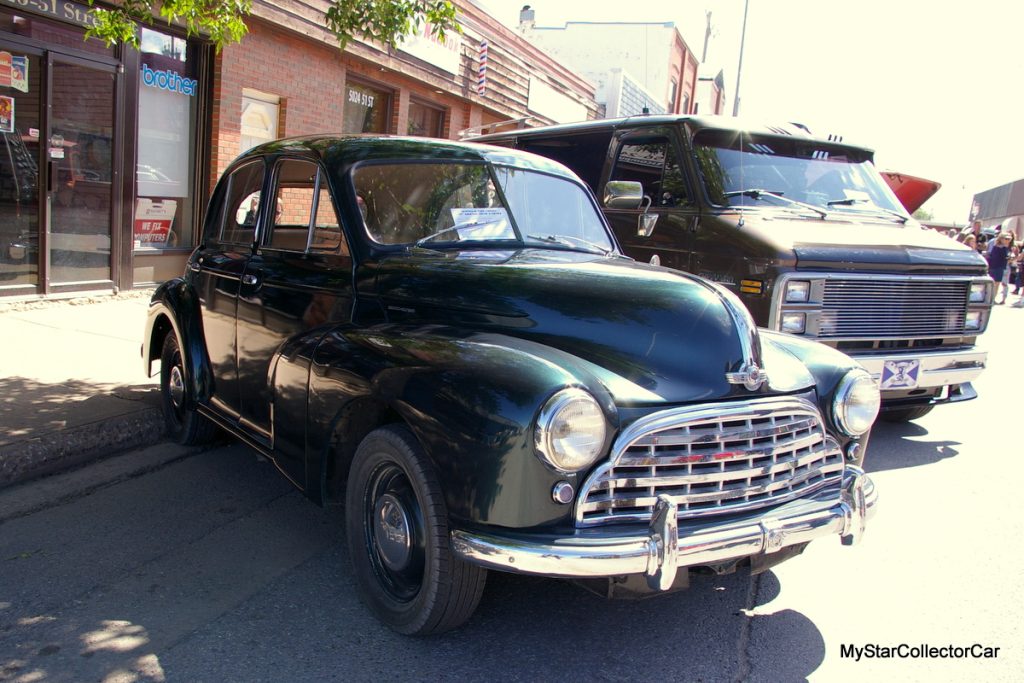 This brief history of the Morris Oxford leads us to a 1952 Morris Oxford with a long history in one family. The car is currently owned by Kelly Richards, but it was purchased by an uncle on his mother's side of the family in 1953 as a used car from a local dealership for the princely sum of 900 dollars.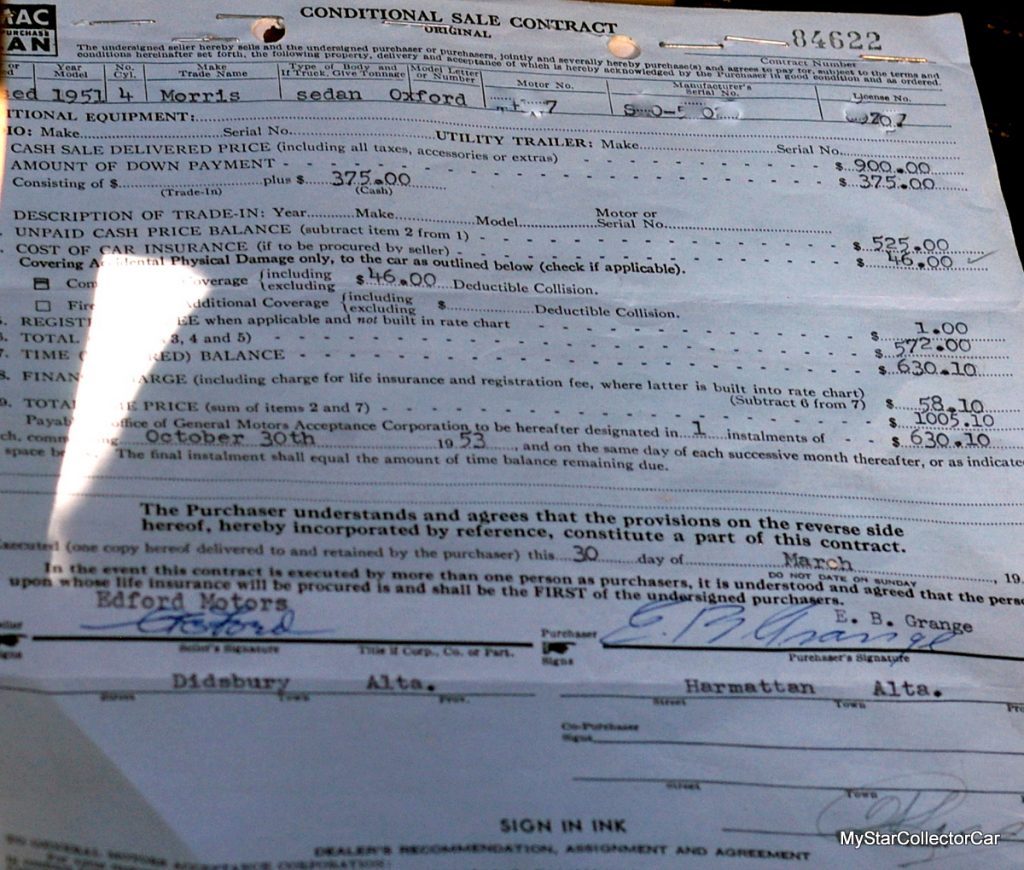 The 1952 Morris Oxford never left the family and was eventually given to Kelly as a wedding gift when he got married in 1998. The '52 Morris was the right gift at the right time because it had always been a part of Kelly's world and he was a licensed auto body guy who had the right skills to make it look new again.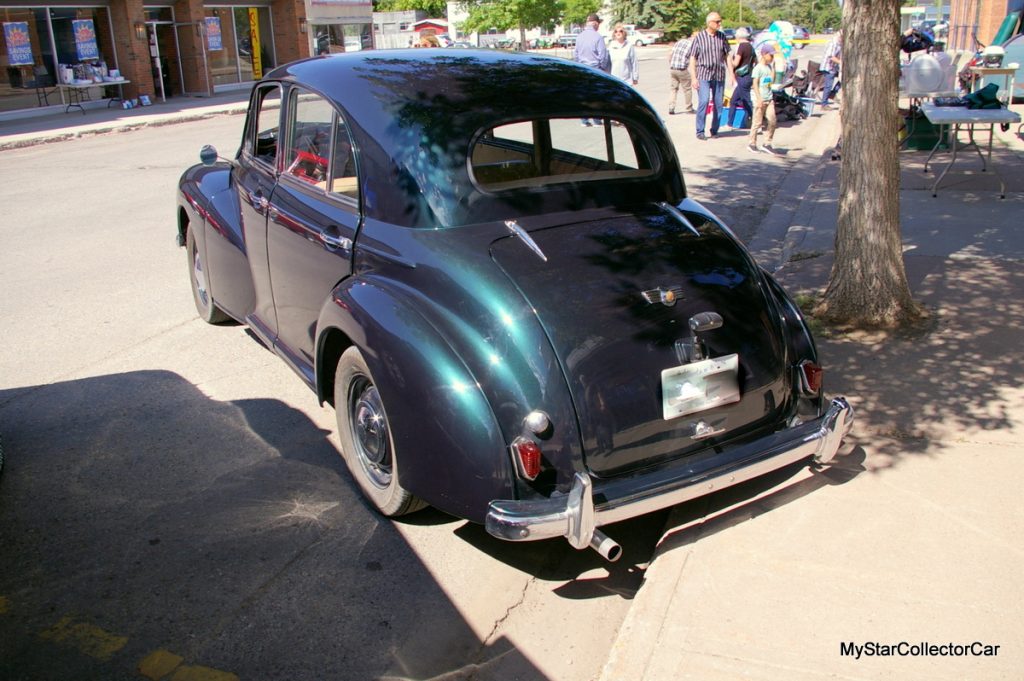 The process took place over 22 years and is still an ongoing process because of the car's rarity in the North American market-plus the fact a search for parts is complicated by the fact 71 years have passed since the car left the factory in Oxford, England.
For the record (and some of our readers who may be able to help), Kelly is still searching for a passenger side door handle/lock assembly, but he has reintroduced his wedding gift to the road after a long restoration process.
The Morris Oxford spent its entire time within a 30-mile radius of Kelly's home during its time in his family, a fact that is important because the car still has its small factory 4-cylinder engine and "doesn't go very far", in Kelly's words. 50 mph (80 km/h) is within its capabilities, according to Kelly, a speed not intended for freeways and long distances.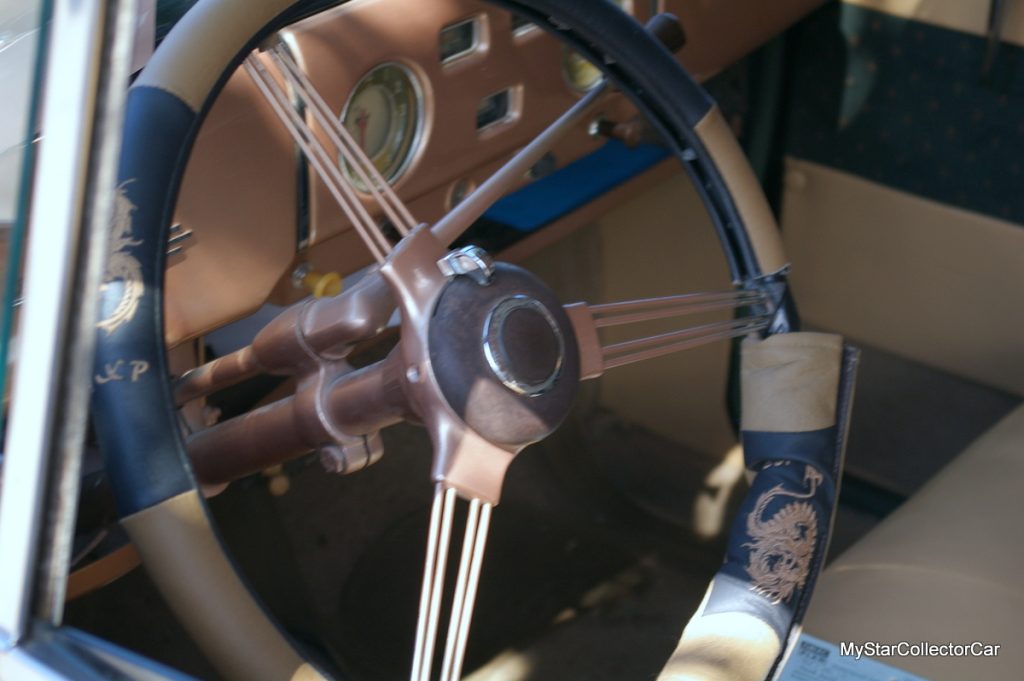 Nevertheless, Kelly wanted to keep his family heirloom in stock condition, despite the pressure from fellow car guys to resto mod the '51 Morris Oxford into a mean machine. As mentioned, a scarcity of parts complicated the restoration process in a big way-and Kelly sometimes questioned whether he had chosen the right path by not resto-modding the Morris, but he wanted to maintain the car's originality to honor its long history in his family.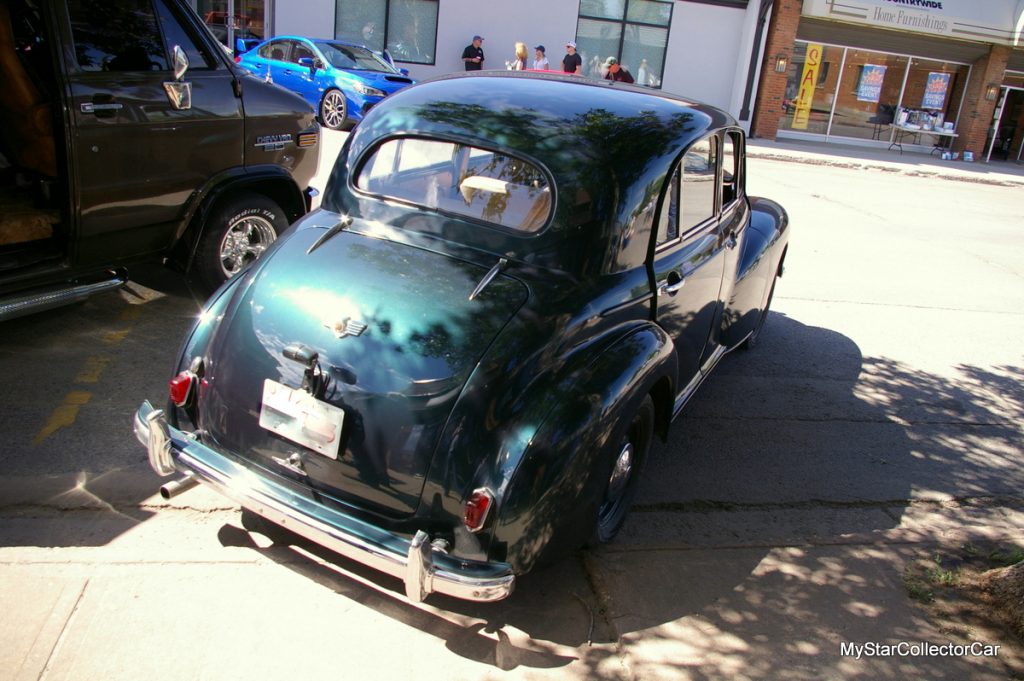 One of the toughest challenges for Kelly was the car's brake system because replacement parts are very scarce and required plenty of patience on his part.
Kelly did give the car a different paint scheme, mainly because he is an auto body tradesman, but the color change is the only change from its originality save for the conversion from a 6-volt positive ground ("earth" in England) to a 12-volt positive ground (also called "earth" in England) electrical system.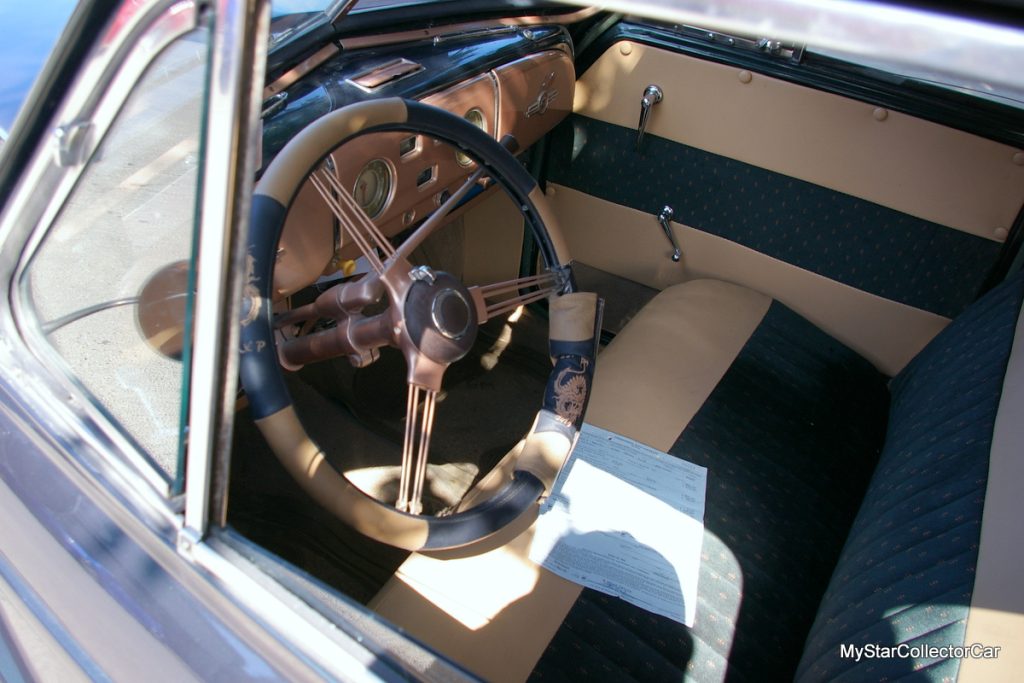 Other British factory oddities include an inside hood release on the passenger side because they have right-hand-drive cars and a four-on-the-tree manual transmission with an opposite shift pattern compared to North American cars.
BY: Jim Sutherland
Jim Sutherland is a veteran automotive writer whose work has been published by many major print and online publications. The list includes Calgary Herald, The Truth About Cars, Red Deer Advocate, RPM Magazine, Edmonton Journal, Montreal Gazette, Windsor Star, Vancouver Province, and Post Media Wheels Section.